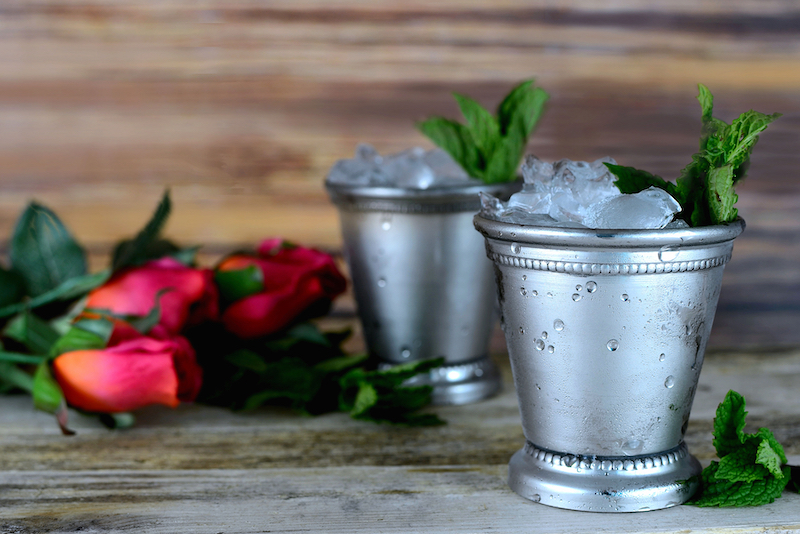 The Kentucky Derby is fast approaching, and whether you are watching 'The Run for the Roses' race in person at Churchill Downs or from your sofa, there's an easy way to make your annual Derby Party better than ever this year: with more bourbon, of course!
At Bentwood, we love great food. And because of this, we had the pleasure of meeting Chef and Owner, Matt Jamie of Bourbon Barrel Foods, located in Louisville, KY.  This historic Butchertown Market area in Louisville has become a cornerstone in bourbon and gourmet foods. Matt Jamie "produces a collection of all-natural award-winning gourmet foods that embrace the history and mystique of Kentucky" through innovative uses of bourbon barrels. It's never been a better time to "Eat Your Bourbon", as their slogan goes.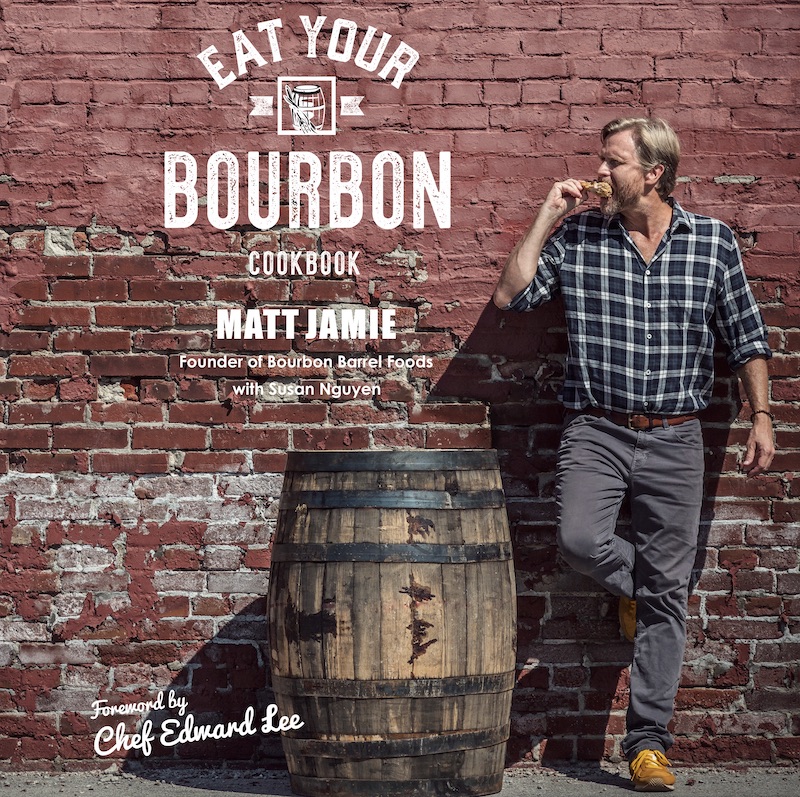 With this in mind, we decided to ask our new friends for ingenious ways to infuse a little extra Kentucky Bourbon into a traditional Derby Party menu. So spice up your Derby festivities, and try your hand at these tempting recipes, (courtesy of Bourbon Barrel Foods), that will bring a little something unique but decidedly flavorful to the table.
Best of all, most of these recipes take just minutes to create, so you can spend ample time out of the kitchen, enjoying the celebration. All of these artisanal ingredients can be purchased online at Bourbon Barrel Foods.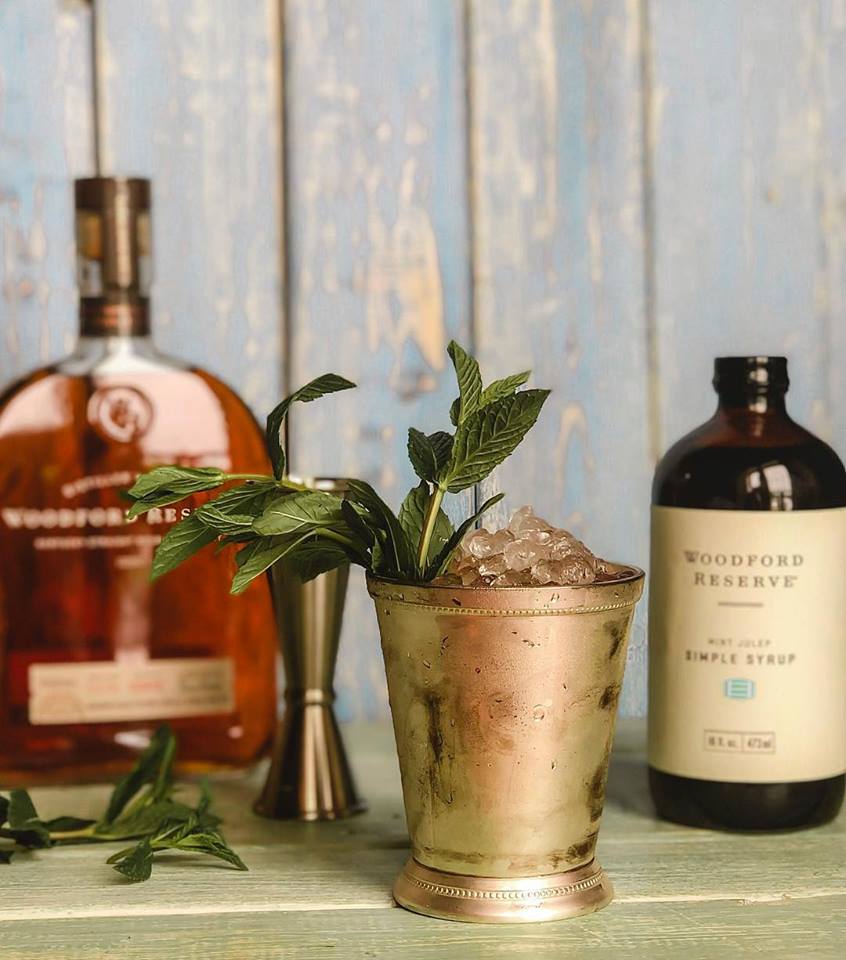 Here is Matt Jamie showing us how to make the best mint julep for your Derby party.
The following featured recipes will go perfectly with this refreshing Southern cocktail!
Bourbon Smoked Spice Pecans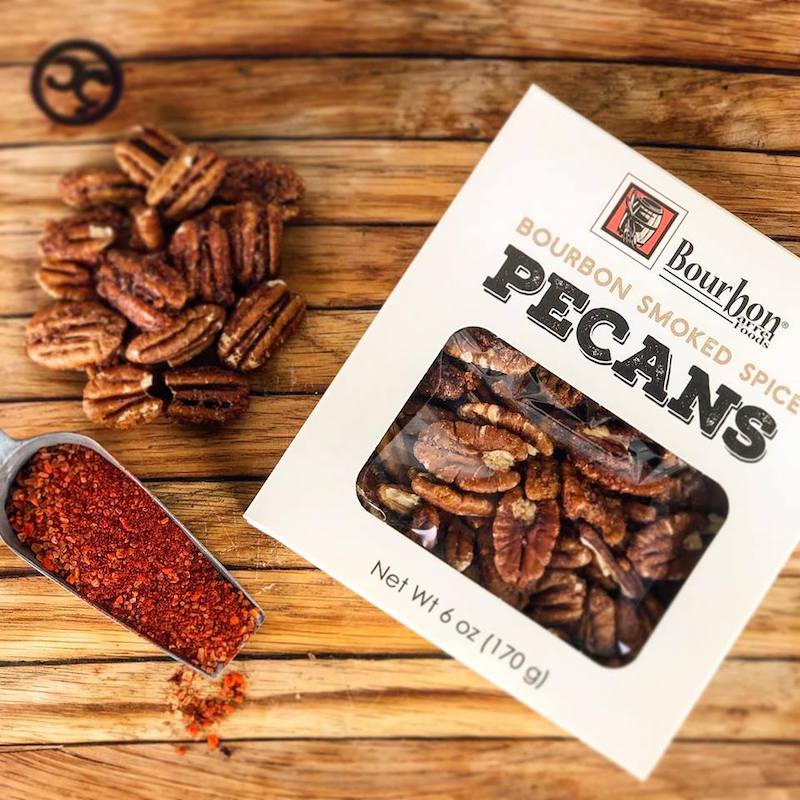 INGREDIENTS
1 lb. pecan halves
Enough oil to coat pecans
2 heaping Tbsp. Bourbon Smoked Chef's Blend
Coat pecans in oil and cook in a three quart pan on medium-high heat for 8-10 minutes. Strain pecans. Mix pecans with Bourbon Smoked Chef's Blend in a separate bowl.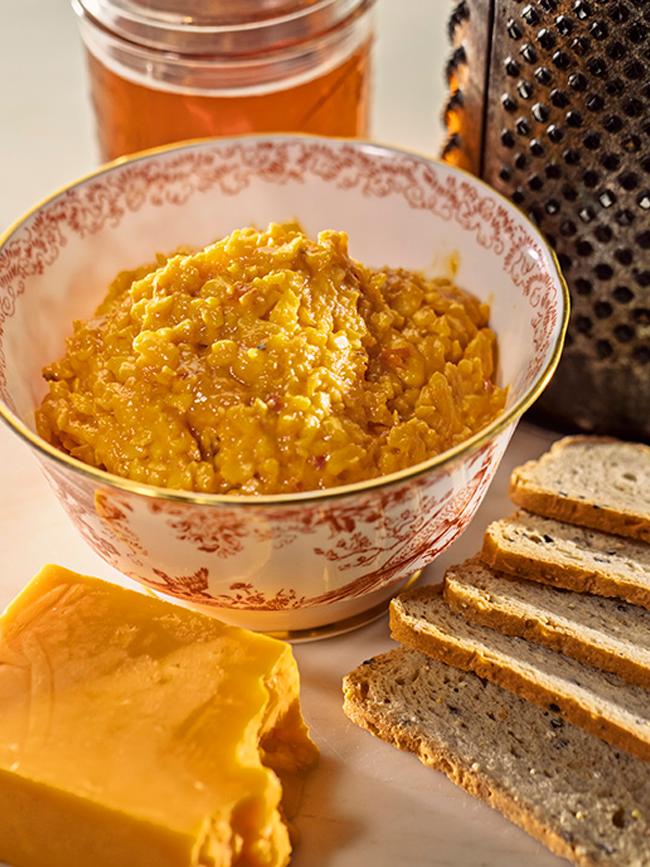 Recipe: https://bourbonbarrelfoods.com/pimento-cheese/
INGREDIENTS
1 ½ cup mayonnaise
1 (4oz.) jar of diced pimentos, drained
1 tsp. Bourbon Barrel Aged Worcestershire Sauce
¼ tsp. Bourbon Barrel Smoked Paprika
1 tsp. finely grated red onion
¼ tsp. ground Bourbon Barrel Smoked Pepper
Dash of hot sauce (optional)
1 (8 oz.) block of extra-sharp Cheddar cheese, finely shredded
1 (8 oz.) block of white Cheddar cheese, finely shredded
INSTRUCTIONS
In a large bowl, combine all the ingredients and stir well to combine. Serve with crackers, bread or pretzels. Pimento cheese keeps for one week in the refrigerator in an airtight container.
Sheet Pan Salmon and Asparagus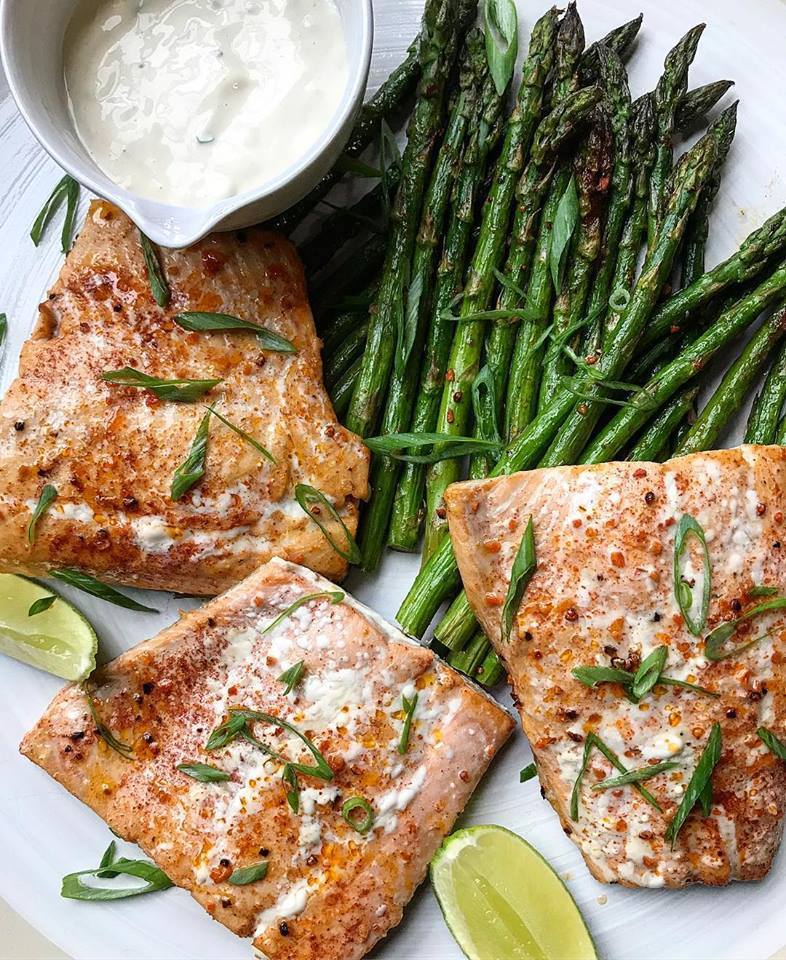 Recipe: https://bourbonbarrelfoods.com/quick-and-easy-sheet-pan-salmon/
Ingredients
For the Spiced Lemon Aioli:
1/3 cup mayo
½ Tbsp lemon juice
¼ tsp Bourbon Smoked Chef's Blend
1 scallion, green part only, thinly sliced
For the Salmon:
4 (4-6 ounce) filets of salmon
1 pound asparagus, woody ends trimmed
3 Tbsp olive oil
1½ Tbsp Bourbon Smoked Chef's Blend
½ tsp Bourbon Smoked Salt
Instructions
1. In a small bowl, whisk together the ingredients for the aioli. Set aside. Preheat the
oven to 425 degrees.
2. Cover a large, rimmed sheet pan with parchment or aluminum foil. Lay the
salmon filets on the pan and drizzle with olive oil and season each fillet with ¼
teaspoon of Chef's Blend and a pinch of smoked salt. Place the asparagus on the
sheet pan and drizzle with about 1 tablespoon of olive oil, ½ teaspoon Chef's Blend
and ¼ teaspoon smoked salt. Toss to evenly coat. Spread asparagus in a single layer
next to the salmon.
3. Place pan in the oven and roast for 12-15 minutes (cooking time will vary based
on the thickness of salmon). Remove from oven and serve immediately.
Where Bourbon Meets Its Match in Food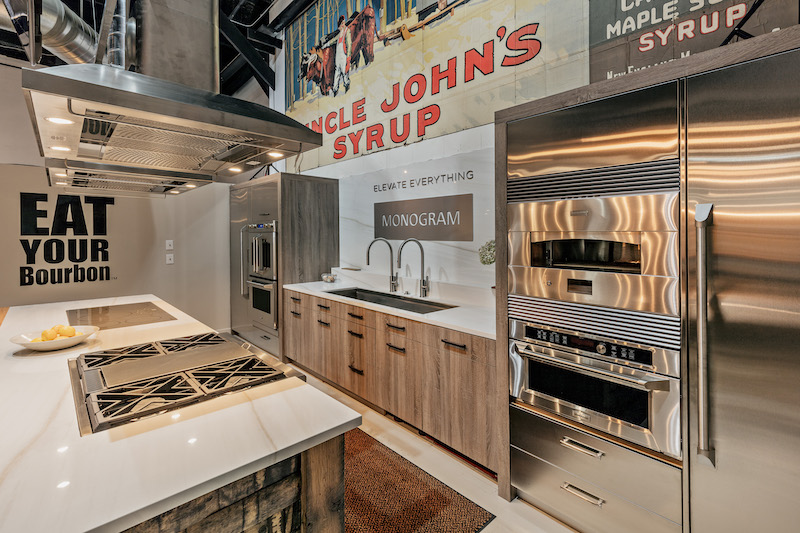 For our Foodie Friends, we wanted to share the behind-the-scenes look at the Bourbon Barrel Chef Studio all decked out with Monogram Pro Appliances and Bentwood Cabinetry.  So next time you are visiting Louisville, KY we highly recommend stopping by this shop that has something tasty for everyone! Find out more about the Bourbon Barrel Foods story here.
Let Bentwood Bring Inspiration to Your Space
Already inspired to get cooking? Talk to one of our Bentwood Designers who can transform your kitchen into your own cooking sanctuary!
Click here to set up a personal consultation to explore the possibilities for your home. We'll connect you with a designer in your area and get started with your vision right away!
Not quite ready to begin a project? Look through our gallery to find inspiration and discover the beauty of Bentwood.
Summary
Article Name
Add a Bourbon Twist to Your Kentucky Derby Party
Description
Need some inspiration for your upcoming Kentucky Derby Party? We have found the perfect solution with mouthwatering recipes from Bourbon Barrel Foods.
Author