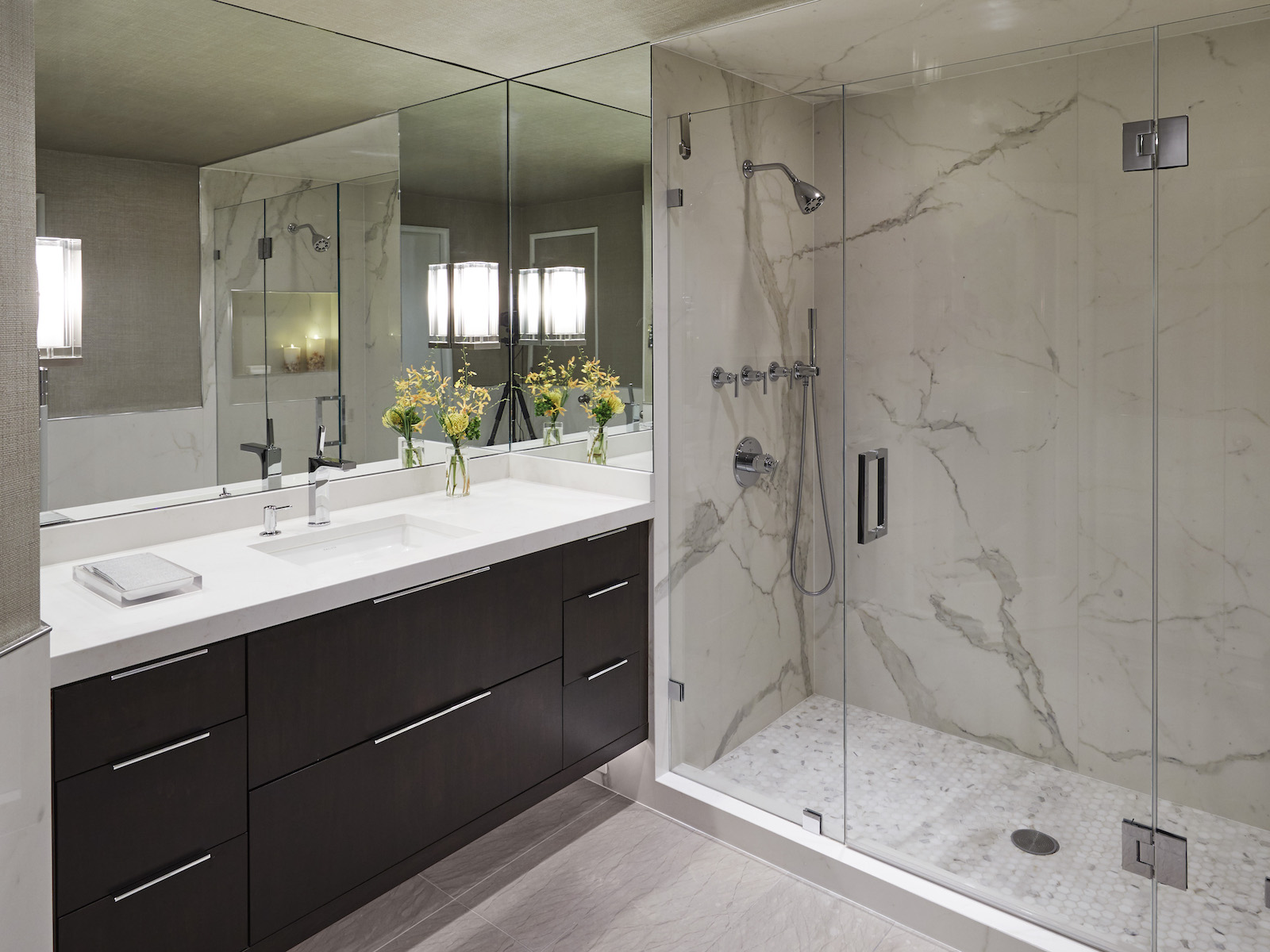 PROJECT NAME: Gold Coast Hi Rise
DESIGN TEAM MEMBERS: Steve Karp, Kitchen Designer of Bentwood of Chicago
Maryellen DeBartolo, Interior Designer of DeBartolo Designs
Photography: Werner Straube of Werner Straube Studio
TOP 5 DESIGN COMPONENTS THAT ARE SIGNIFICANT:
Design Collaboration — Interior Designer, Maryellen DeBartolo knew this was a special project for her long-time family friend and client who was ready to remodel her hi rise residence that was passed down from her family. The homeowner already had a special history here and was now ready to make this unit her own with modern amenities in the beloved Gold Coast neighborhood. After visiting many showrooms at the Merchandise Mart, Maryellen and her client met Steve Karp, Bentwood Senior Designer and knew they were the dream team for this unique project!
Floor Plan Challenges — Designing in an existing Hi Rise building requires knowing the restrictions and taps creativity on how to achieve the overall story. Well designed custom cabinetry and lighting options for kitchen and bathrooms, give the entire residence a consistent modern theme with all the function a city girl needs.
Beautiful Materials & Finishes — The client knew she wanted black wood floors and Calcutta gold marble; everything else was designed to complement these premium materials. The kitchen cabinetry material is textured designer laminate highlighting the beautiful stone and dramatic floor. Elegant bathroom cabinetry in rift white oak finished with dark stain looks gorgeous with the marble countertops and tile.
Maximizing Space — With a galley style kitchen, fully integrated appliances were selected to give a modern look while maximizing circulation. We also extended custom cabinetry to the window to provide additional storage for household supplies and paperwork. The peninsula creates a landing space, perfect for entertaining and kitchen conversation.
Favorite Design Element — The total unit transformation and working with client team! This residence is a great example of modern day elegance.