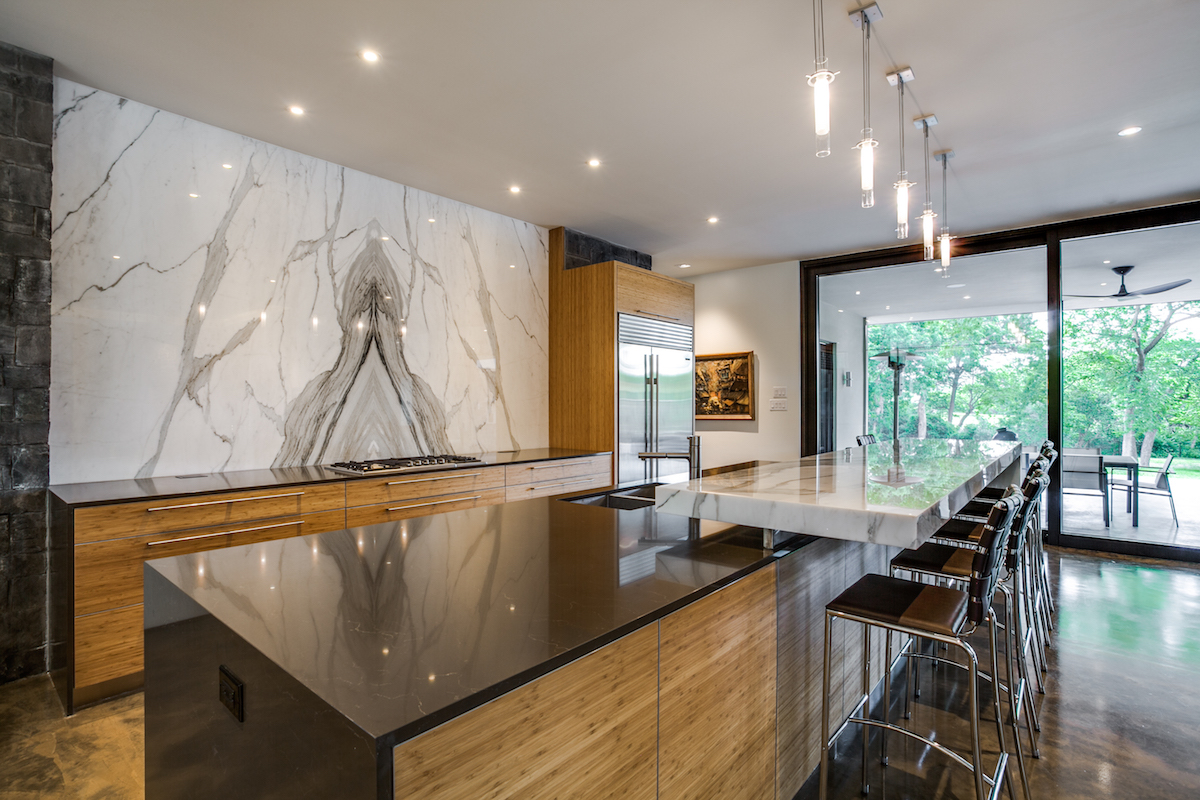 The island, a notable centerpiece of the room, was expertly finished with a flat-cut planked walnut that matched the floating shelves, adding a simple yet elegant touch that tied the space together.
Staying true to the Bentwood mission of creating original and functional features we were sure to utilize every inch of usable space by installing multiple pantry cabinets in the kitchen and butler's pantry.
The butler's pantry doors and perimeter kitchen doors were done in a Ventura style with wrapped white laminate and housed multiple roll-out trays for easy access to space, a key aspect of a truly family-oriented space! We also incorporated hidden storage for appliances behind the aluminum tambour roll-up door.
The successful cooperation and creativity from all parties involved allowed for design challenges such as inconsistent ceiling heights and HVAC locations in the kitchen to be solved quickly and easily.
The result was an illuminated space that better suits families; by opening the space between the kitchen and the living area we were able to deliver an area that makes it easier for the homeowners to cook and entertain.