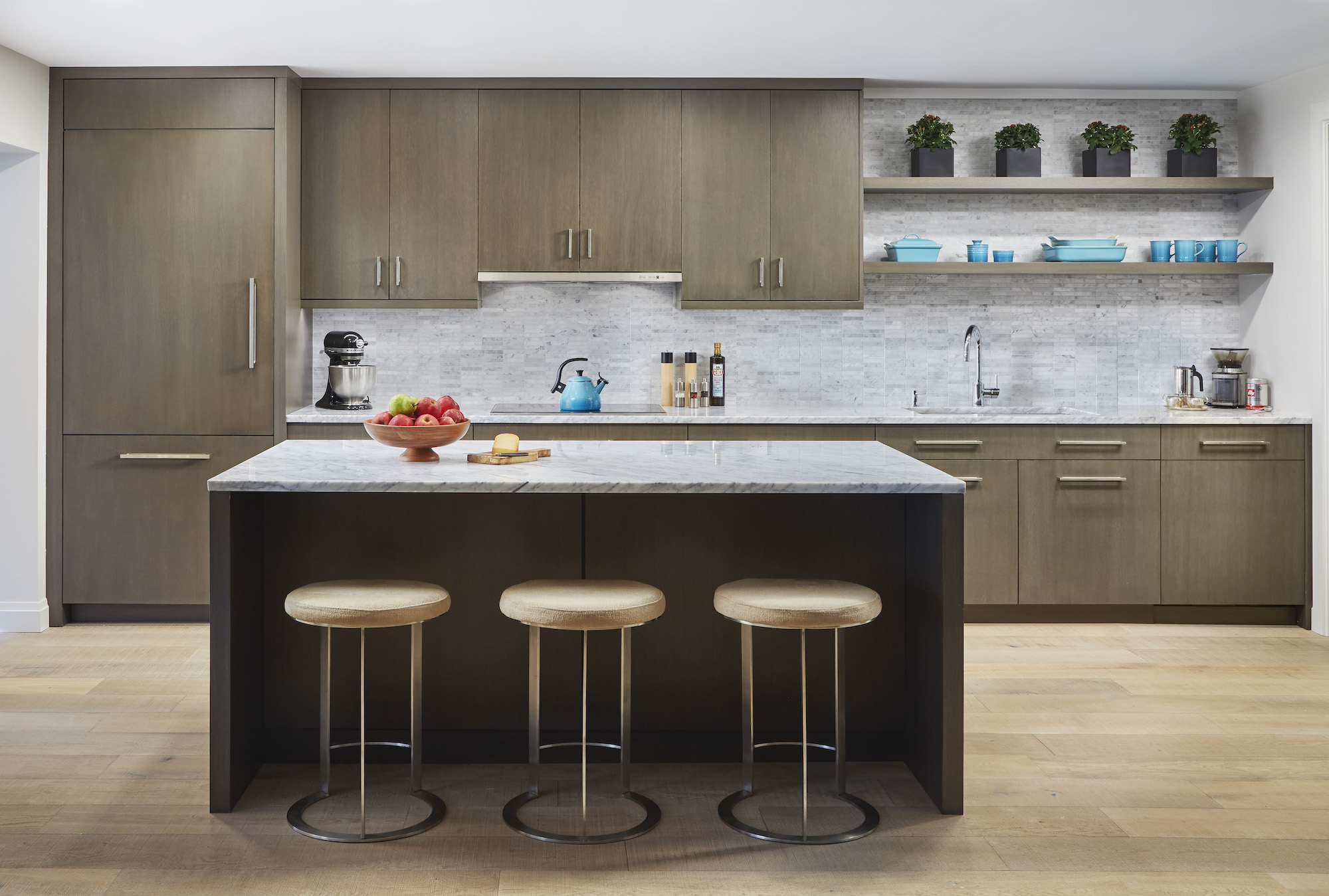 Professional Photography by Werner Straube
When a special opportunity to purchase a condo with amazing views of Lake Michigan became available, homeowners quickly bought the property for a family get away residence. The building location was prime North Shore Chicago real estate, and the unit was in excellent condition– but had not been updated in over 30 years. Good thing the new owners had vision and embraced the opportunity to transform the space! The clients engaged Steve Karp from Bentwood of Chicago for a kitchen design solution that would update this space, both aesthetically and functionally for modern living. See the stunning transformation of this condo remodel – both before and after!

Condo Remodel – a Before and After Story
Solving the Design Puzzle for Open Floor Plan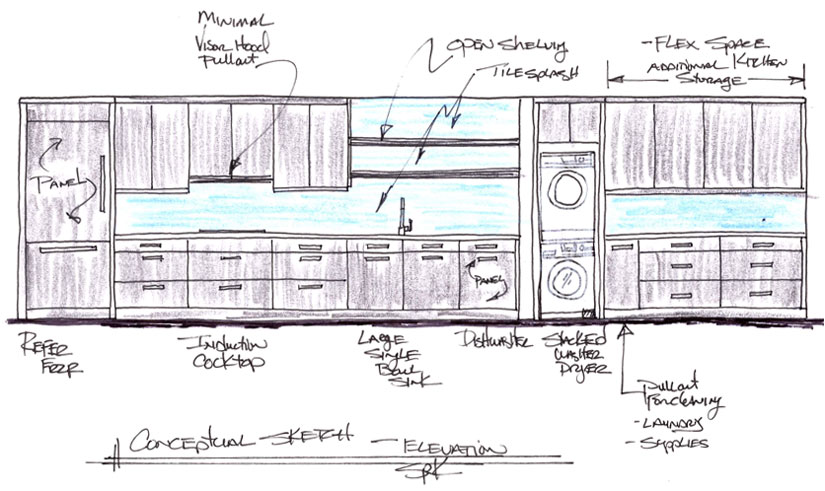 The design challenge for this remodel project was creating a layout for family living that felt spacious yet offered the function for a compact space. Shown above is the conceptual kitchen elevation where everything comes together nicely in an updated Galley Style kitchen that extends to include the butler's pantry and laundry.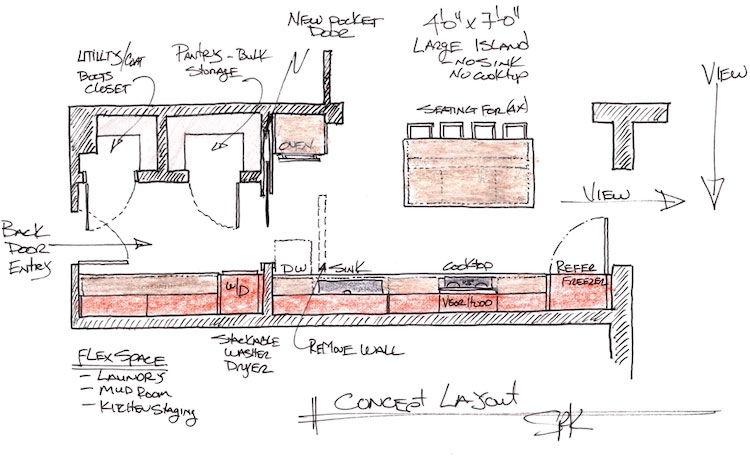 Part of the process is fully exploring design options on paper—showing how a design translates when walls are moved, doorways are widened, and islands are added.
The Big Reveal – How the Must Have List Turned into Reality for this Condo Remodel
Must Have #1: Open Floor Plan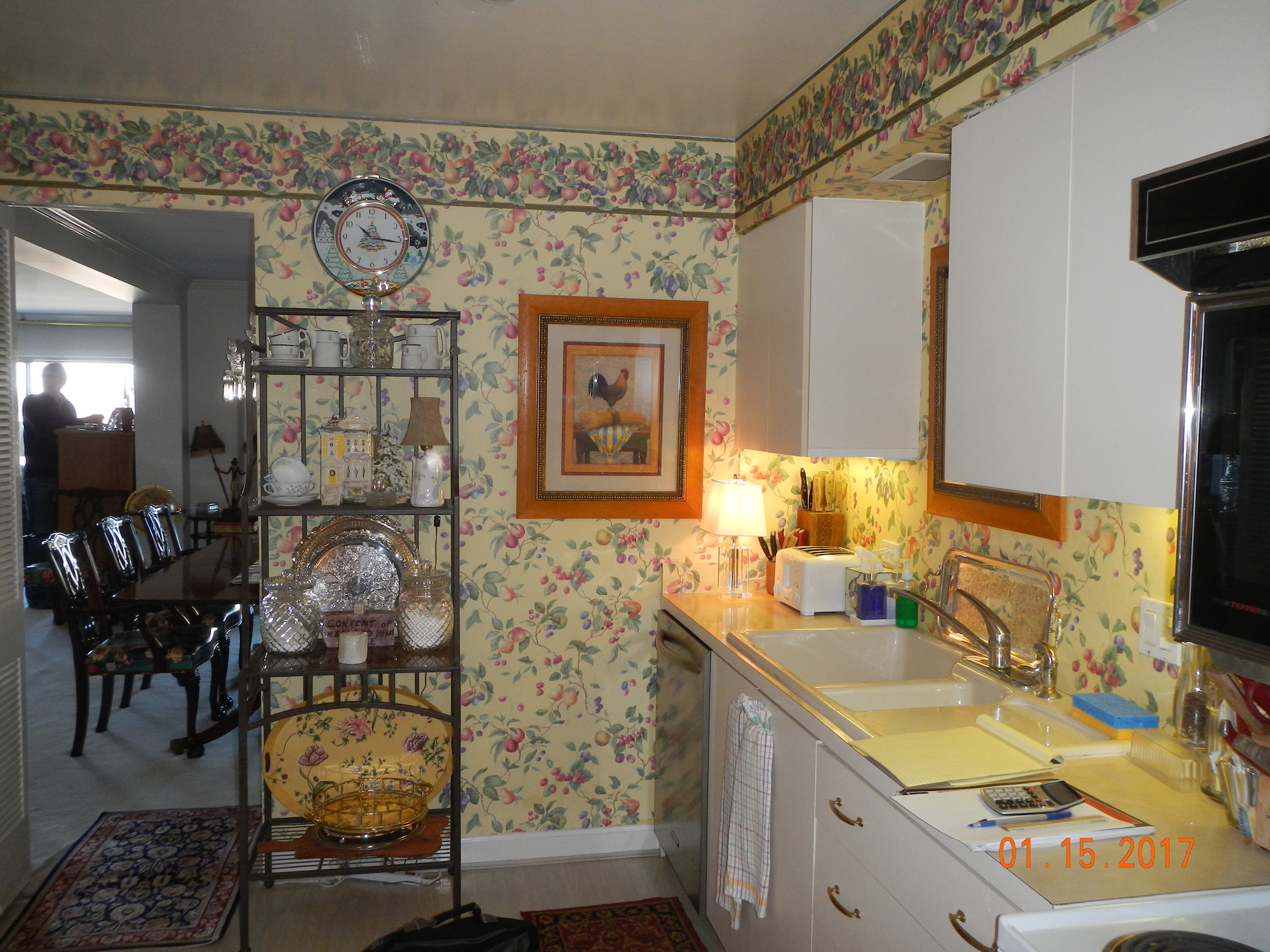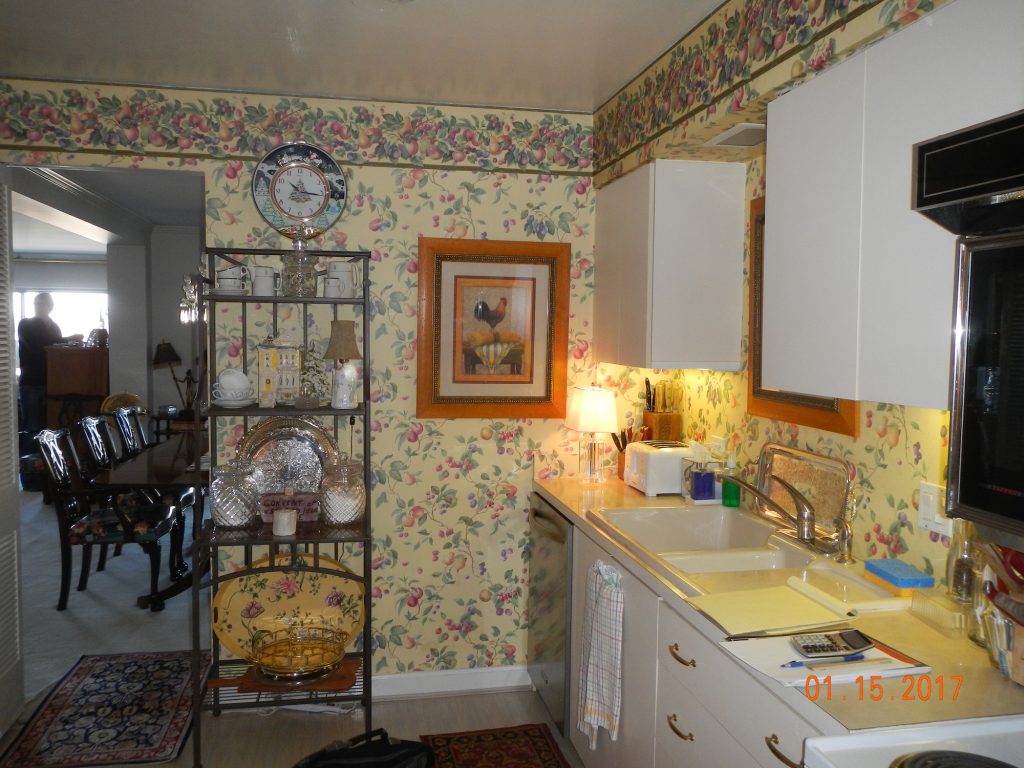 From Compartmentalized and Dated …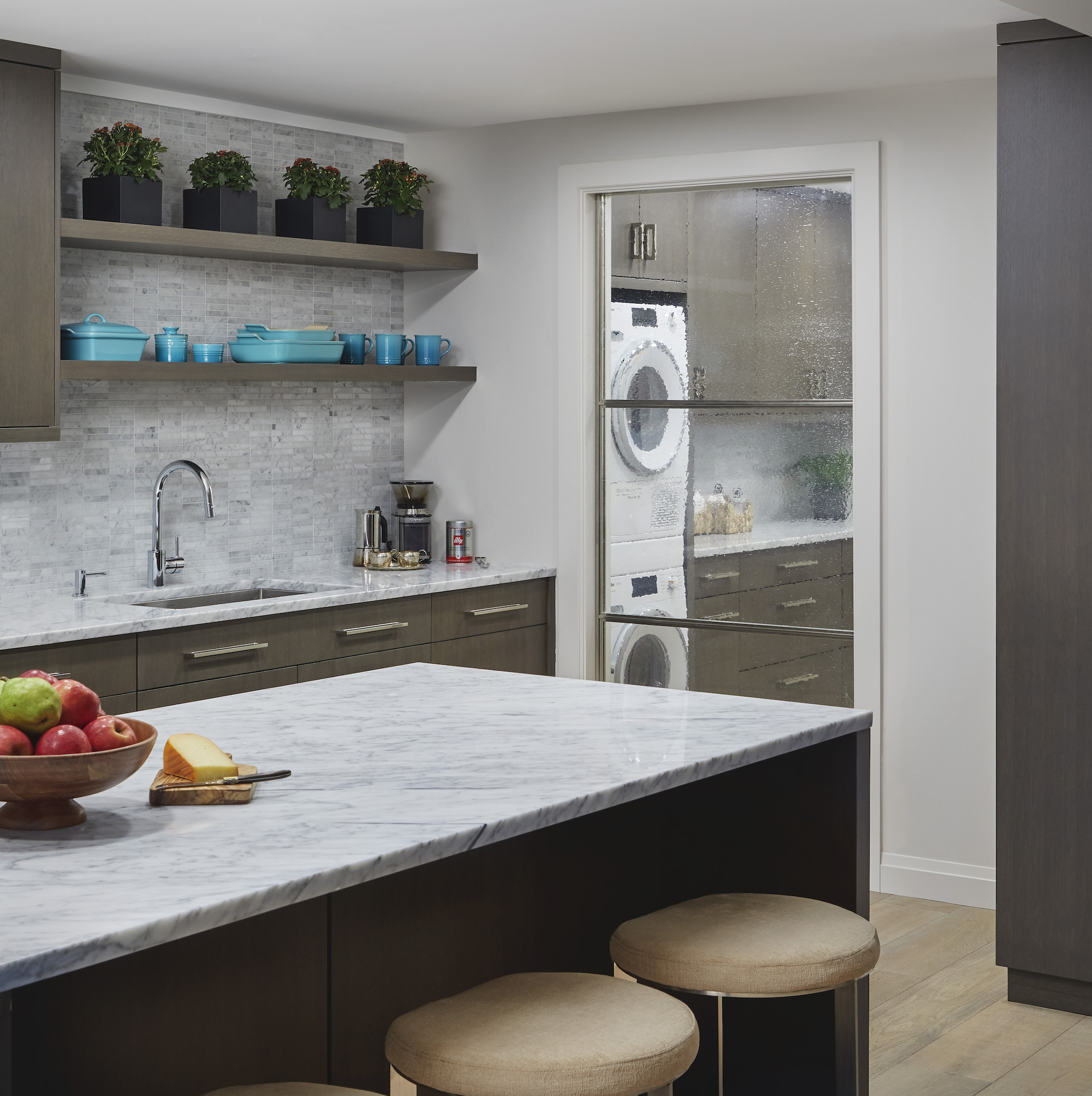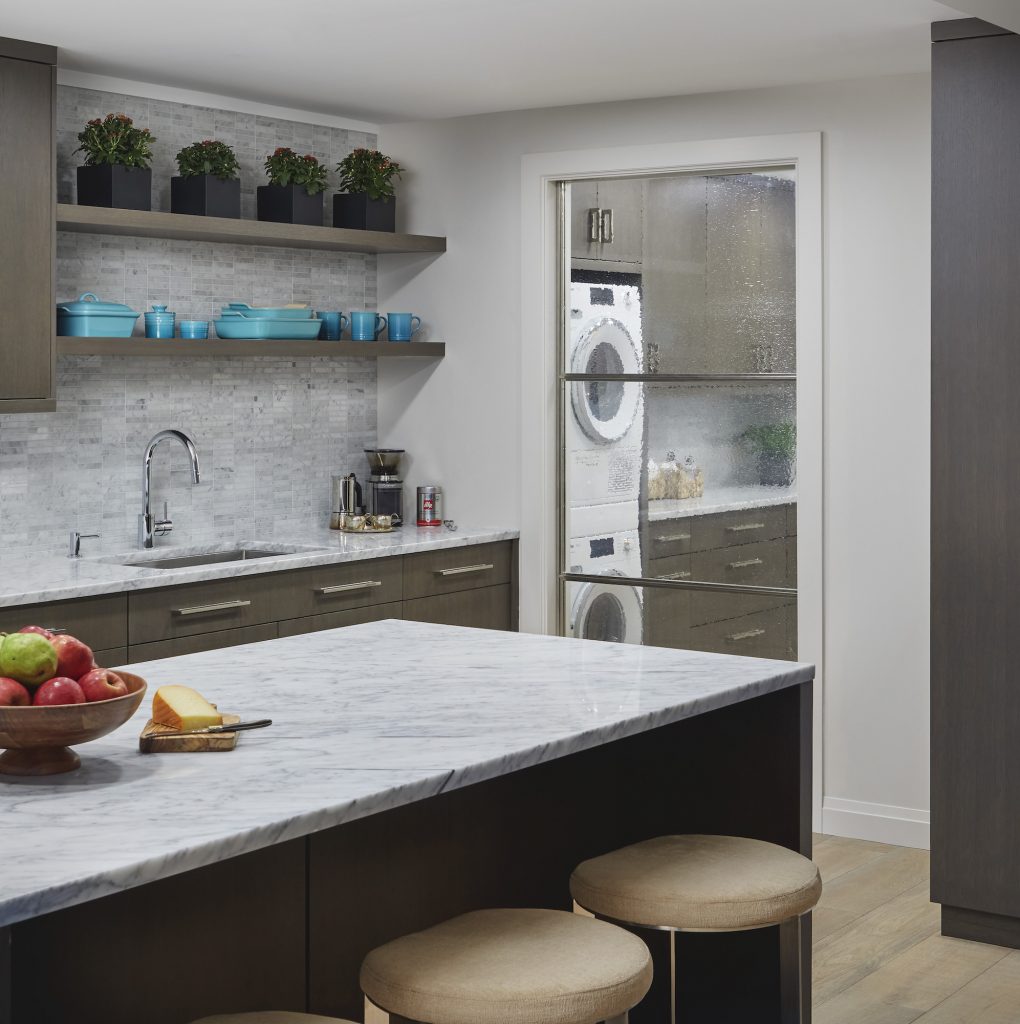 … to Breathing Room and Elegant
Must Have #2: Kitchen Island with Seating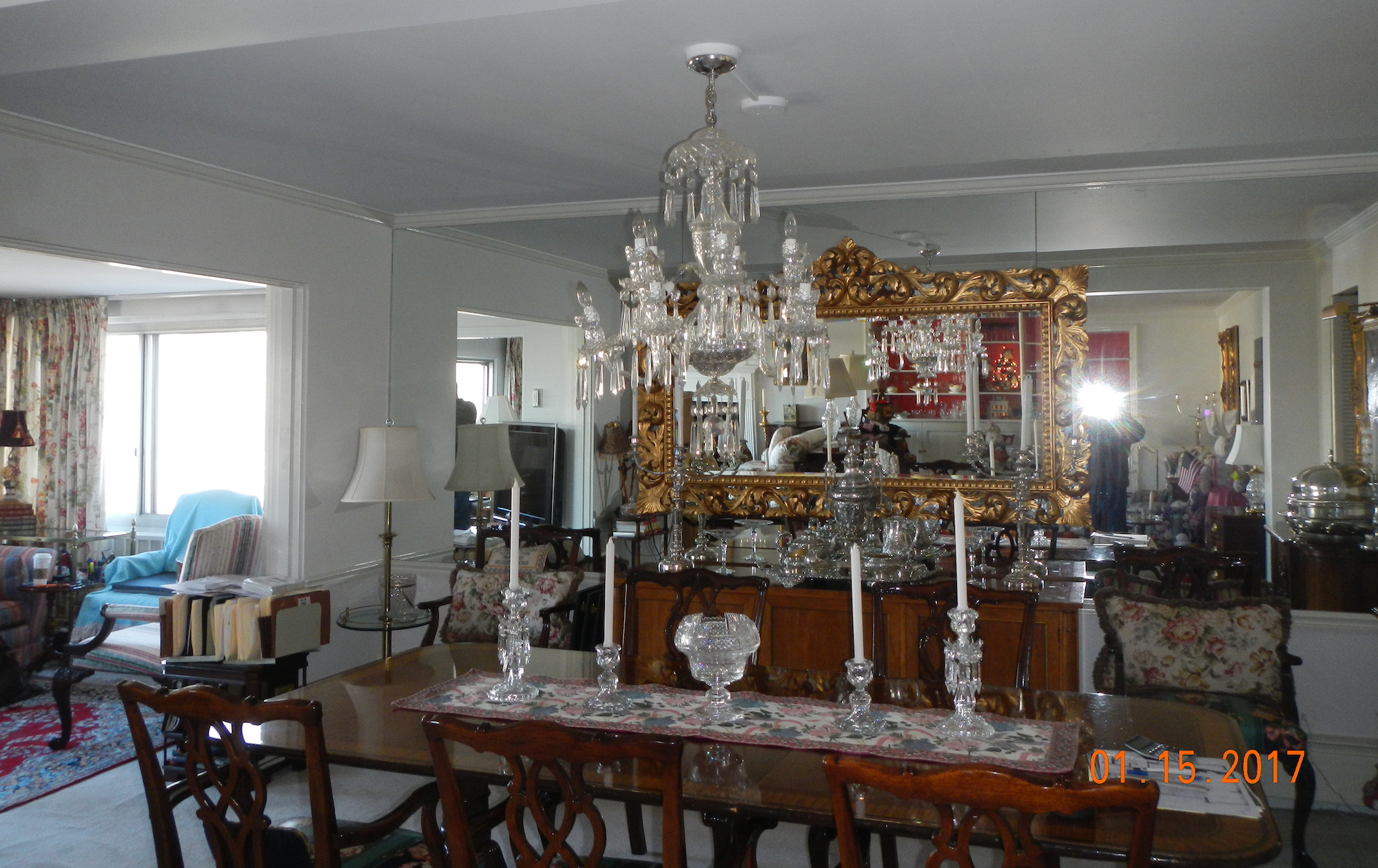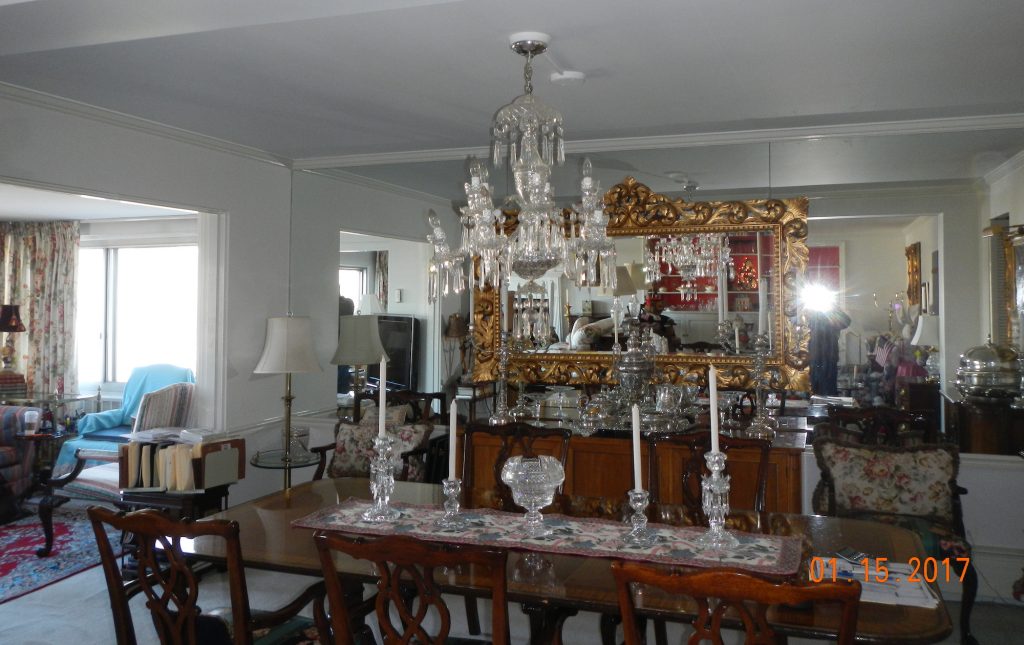 From formal dining cramped …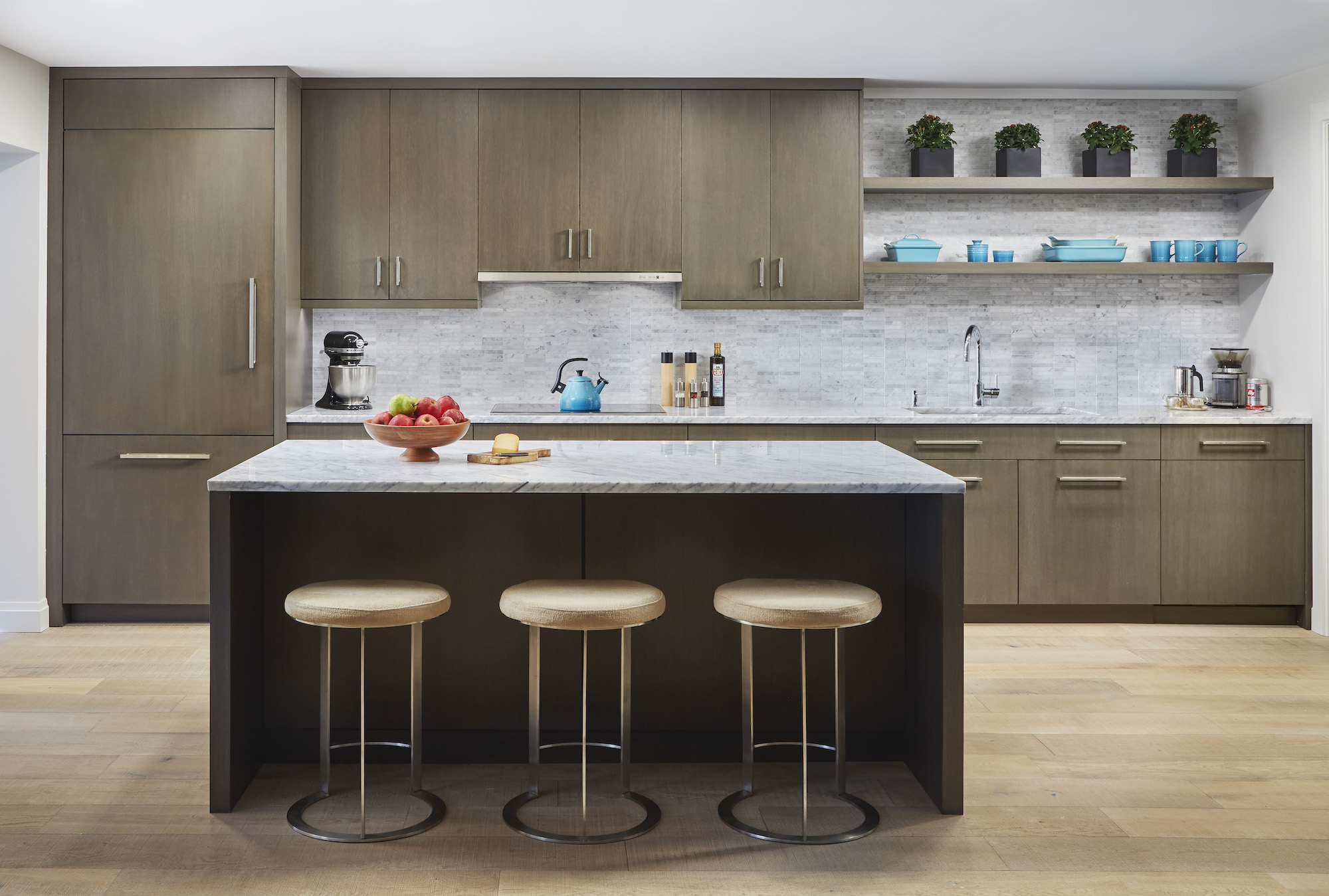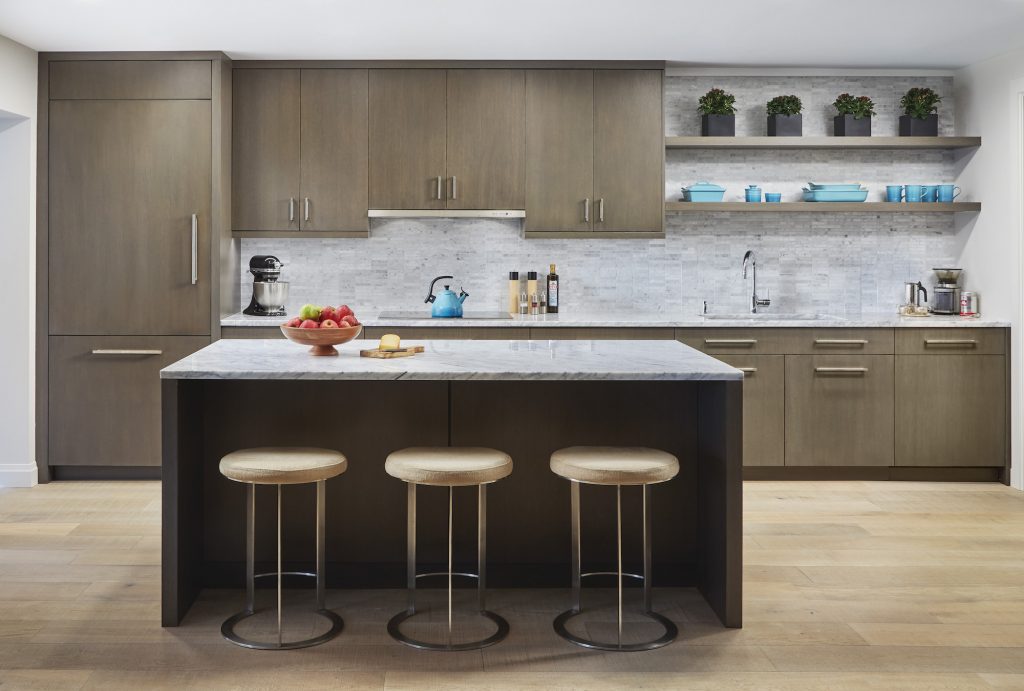 … to Pull up a seat and let's chat
Must Have #3: Laundry & Pantry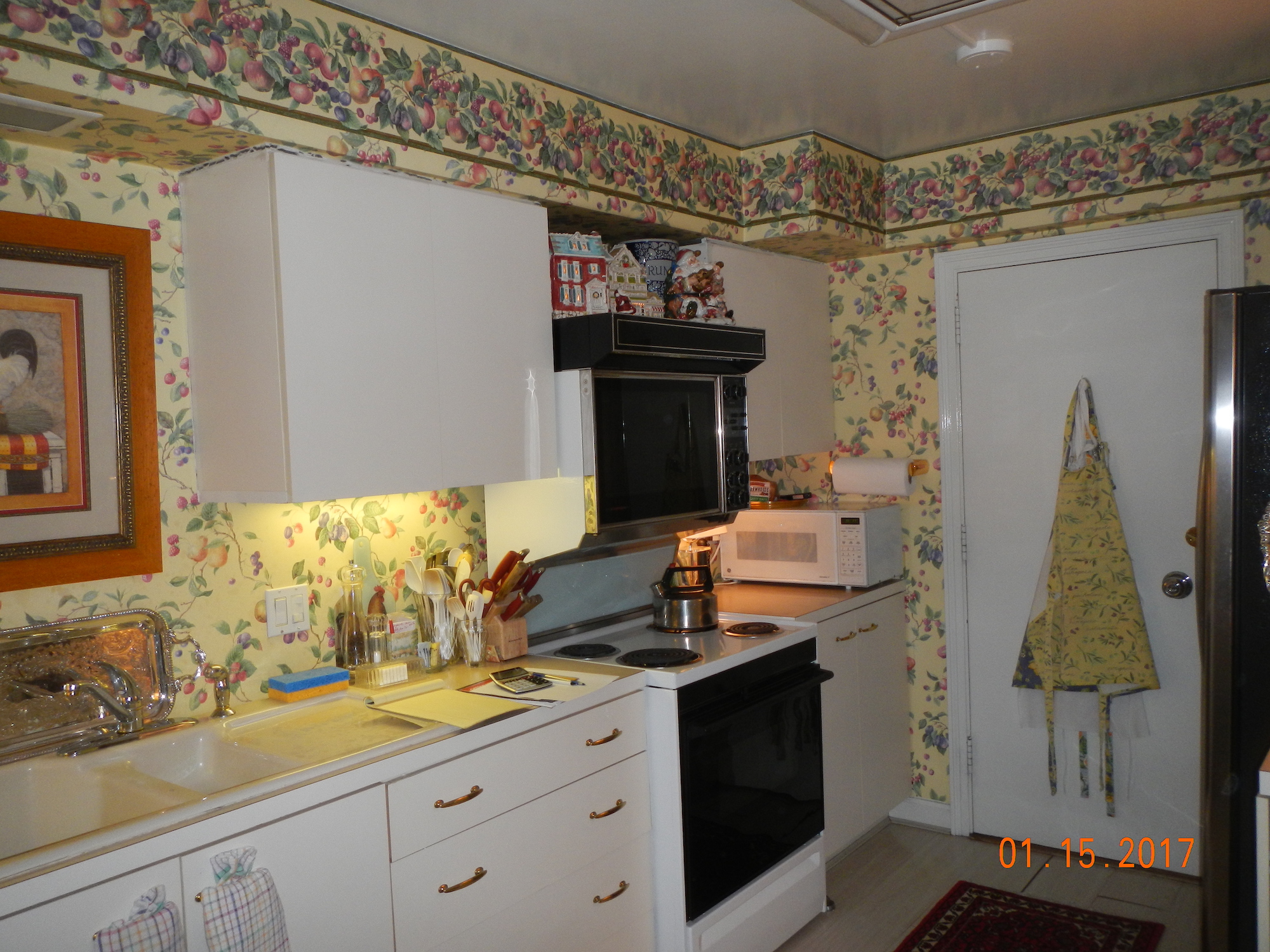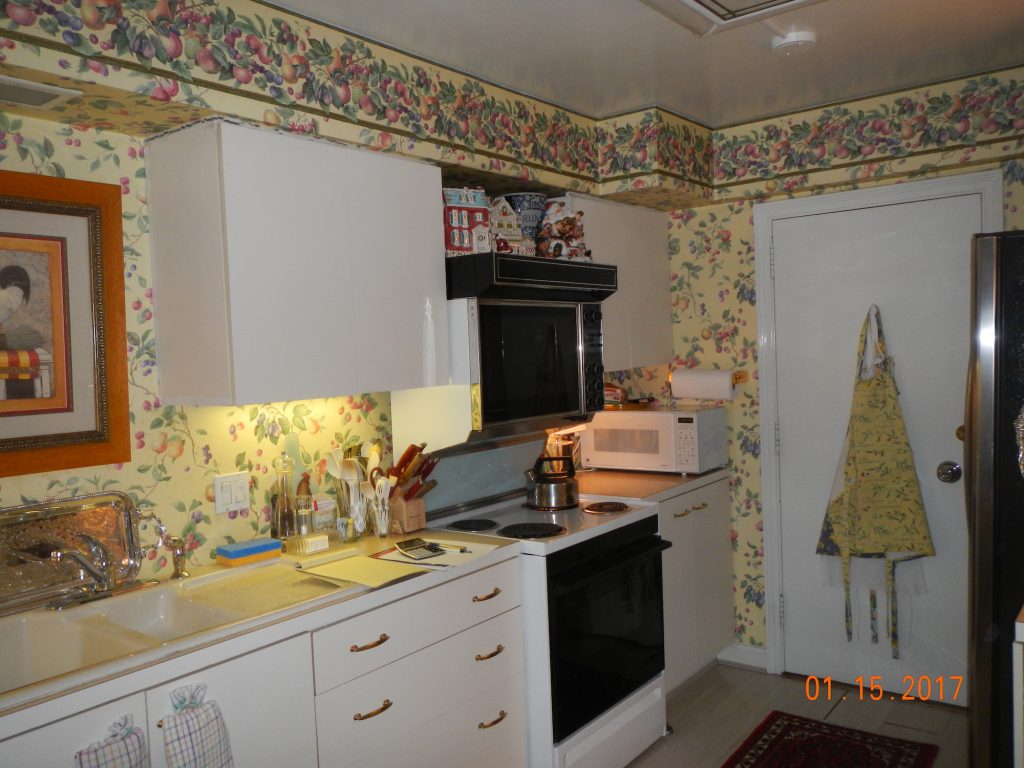 … to Flexible Storage and Designated Laundry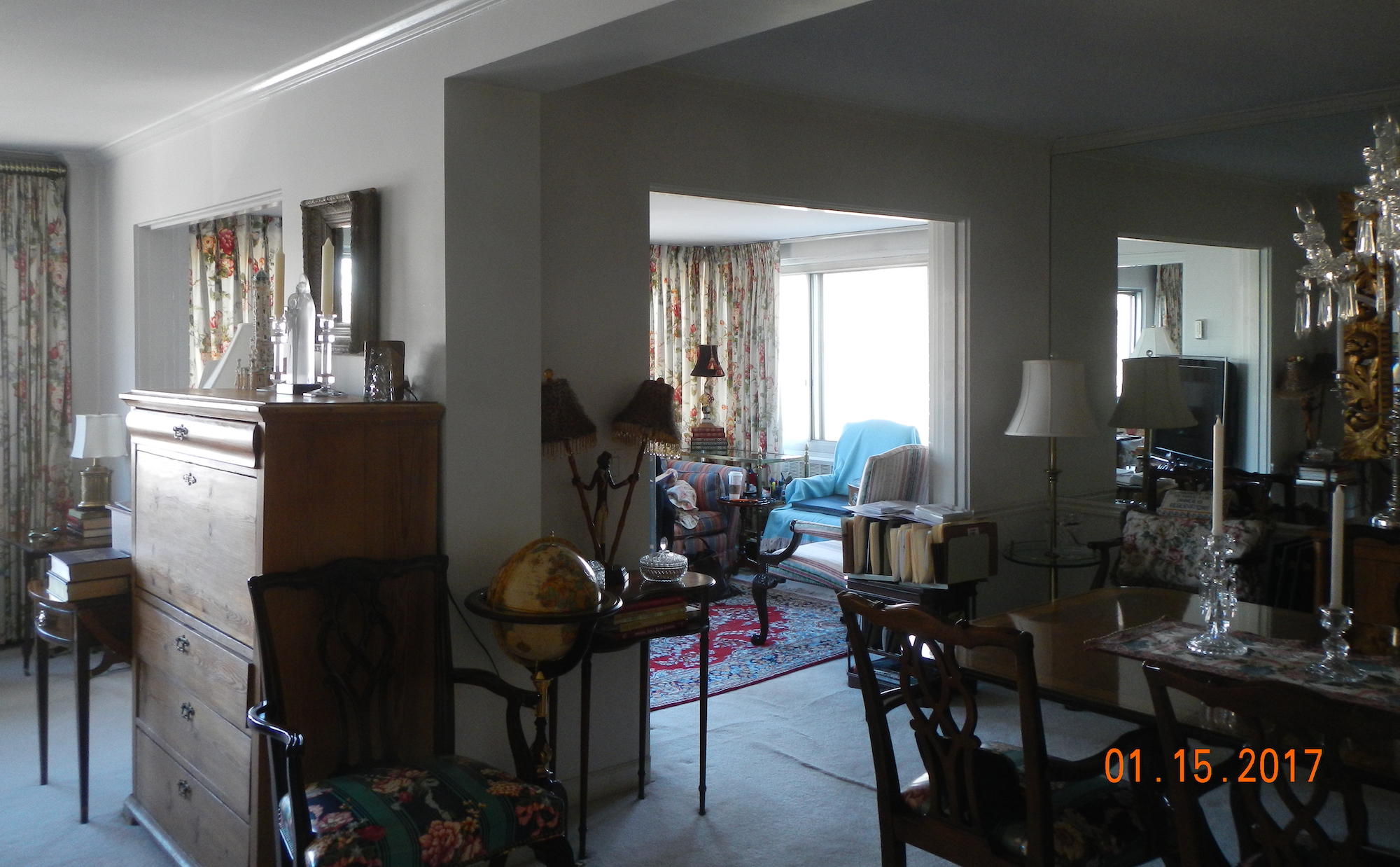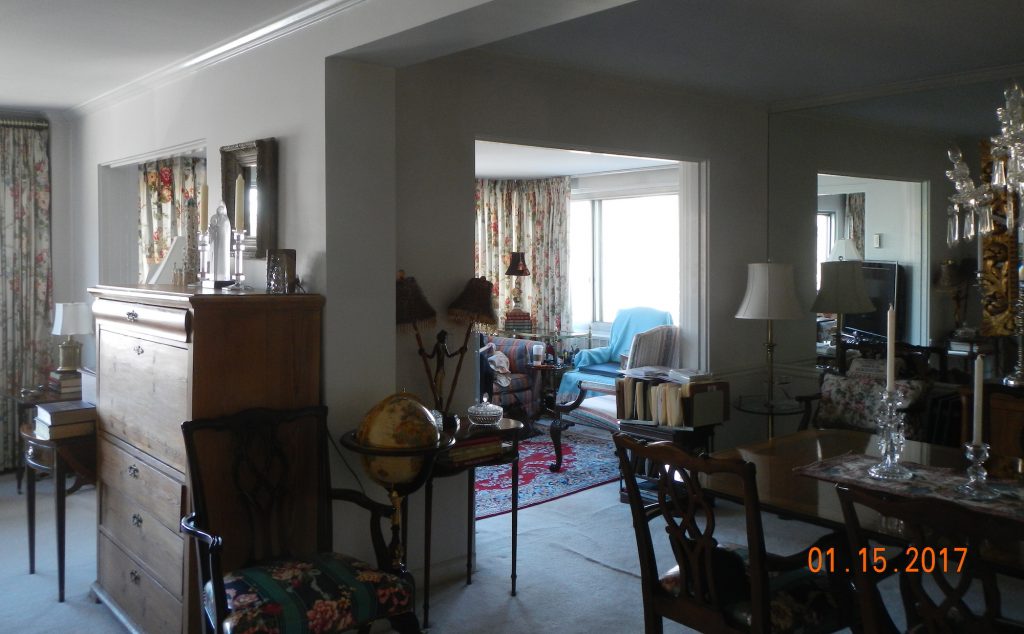 From just a peak of the lake …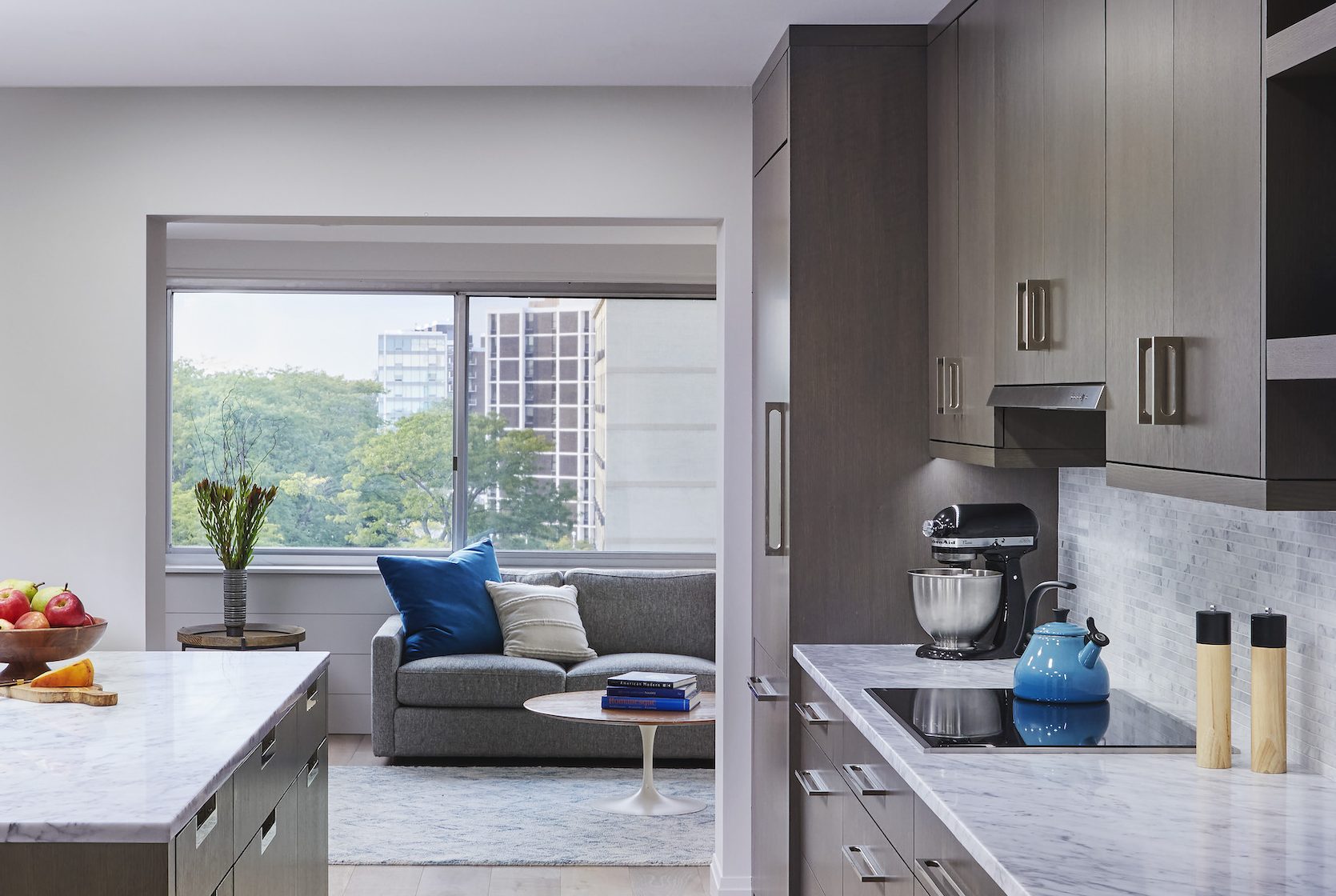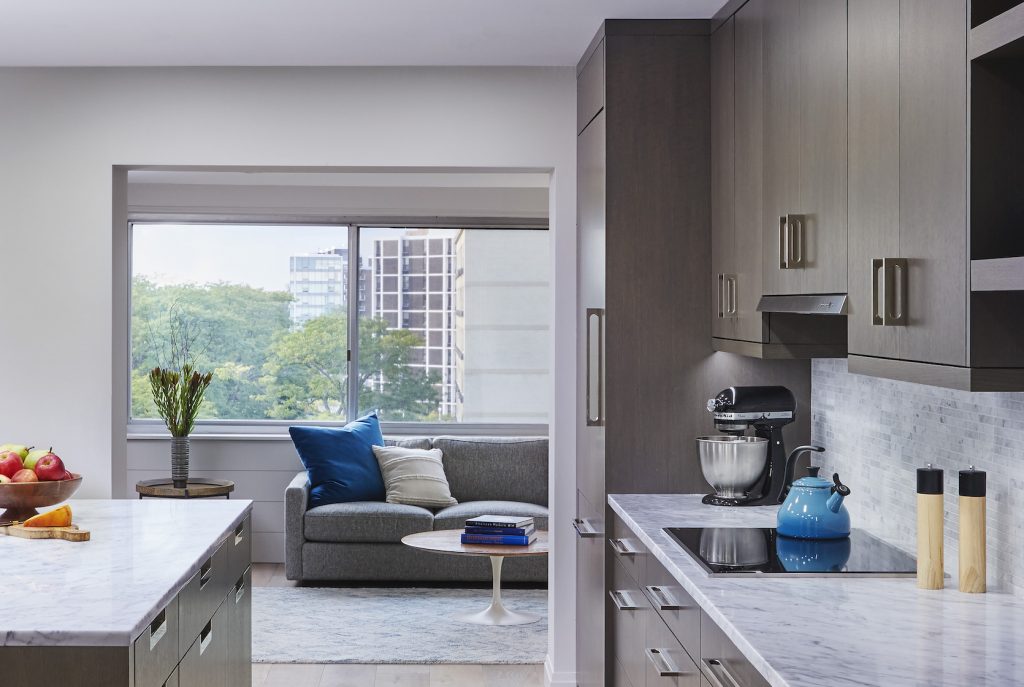 … to just-look-at-that-lake view
Design Details that Made a Difference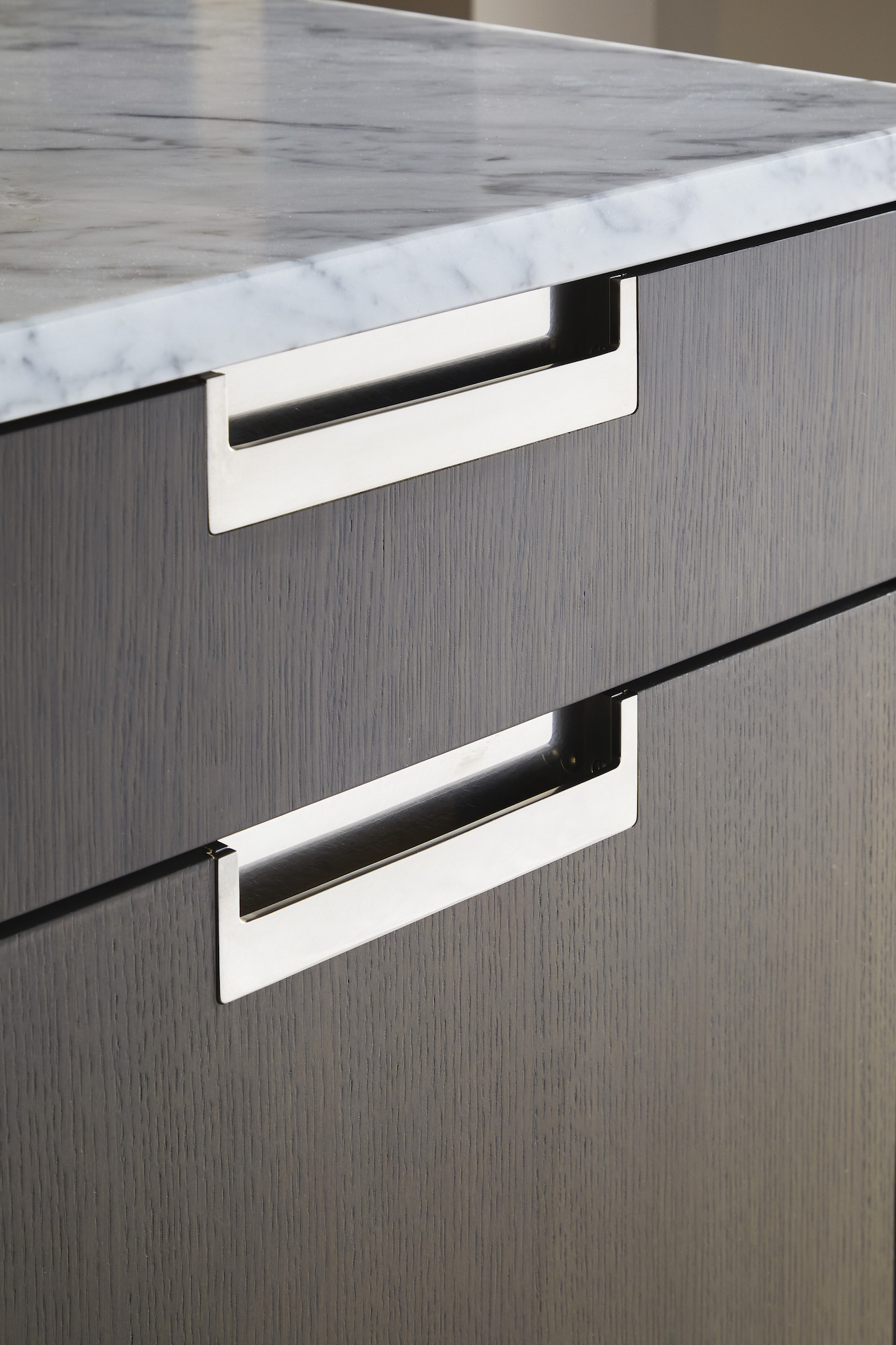 When updating existing homes, good design and function are key for today's projects; this will breathe new life into a home and add value.
Below are some noteworthy decisions that made this transformation successful:
Custom Cabinetry
Flat panel rift white oak cabinetry with handsome custom stain created a strong modern statement on the focal wall that carried into the pantry area. Custom polished nickel hardware added luxury style and function, with complementing hardware styles as shown above.
Floating Shelves
Open shelving matching custom cabinetry added a nice design element and offered easy access to everyday items like coffee mugs, etc.
Professional Appliances
Wolf™ Induction Cook top and 30"convection wall ovens offered convenience in performance cooking and baking.
Thermador 36" Refrigerator/Freezer unit with integrated cabinetry panels was a perfect selection for this family kitchen. This kept the focal wall seamless and funcitonal!
Sliding Pocket Door
Custom metal and seeded glass door by Wilmette Hardware added convenient separation to laundry and butler's pantry. Function never looked so good!
Laundry / Butler's Cabinetry
Stackable Miele™ Washer and Dryer saved space here, and made this area ready for easy family laundry. Extending cabinetry to the ceiling and the full length of the wall maximized storage; plus picking up additional countertop space was a win-win!
New Year – New Project Opportunities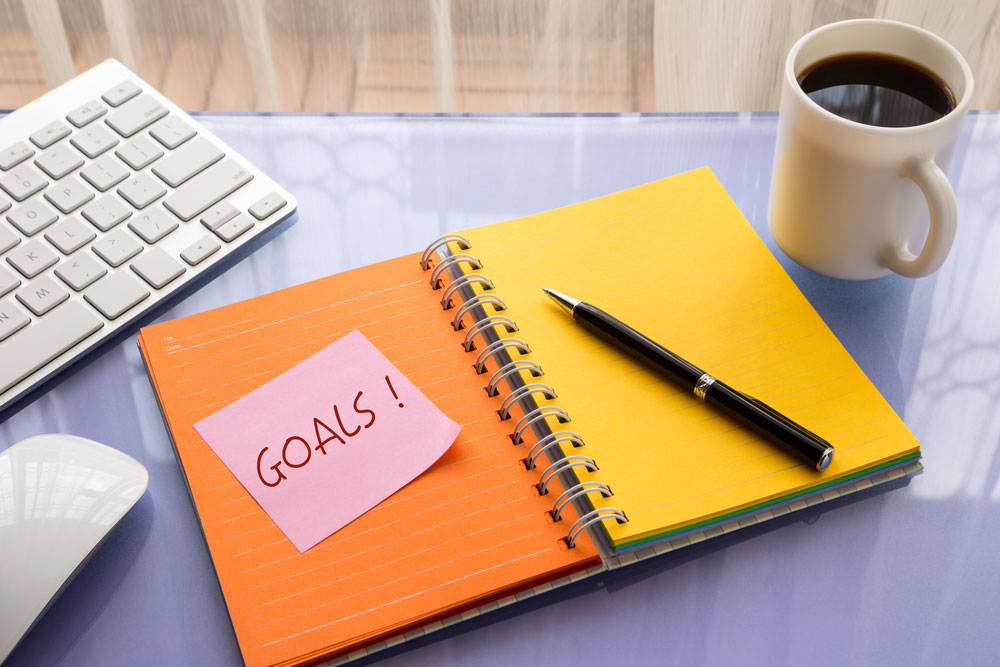 Find Inspiration Near You
Summary
Article Name
Before & After Condo Remodel - Ready for Family Fun!
Description
Smaller spaces are a fun challenge for today's kitchen designers. See the stunning transformation for a Lake Michigan family condo remodel!
Author