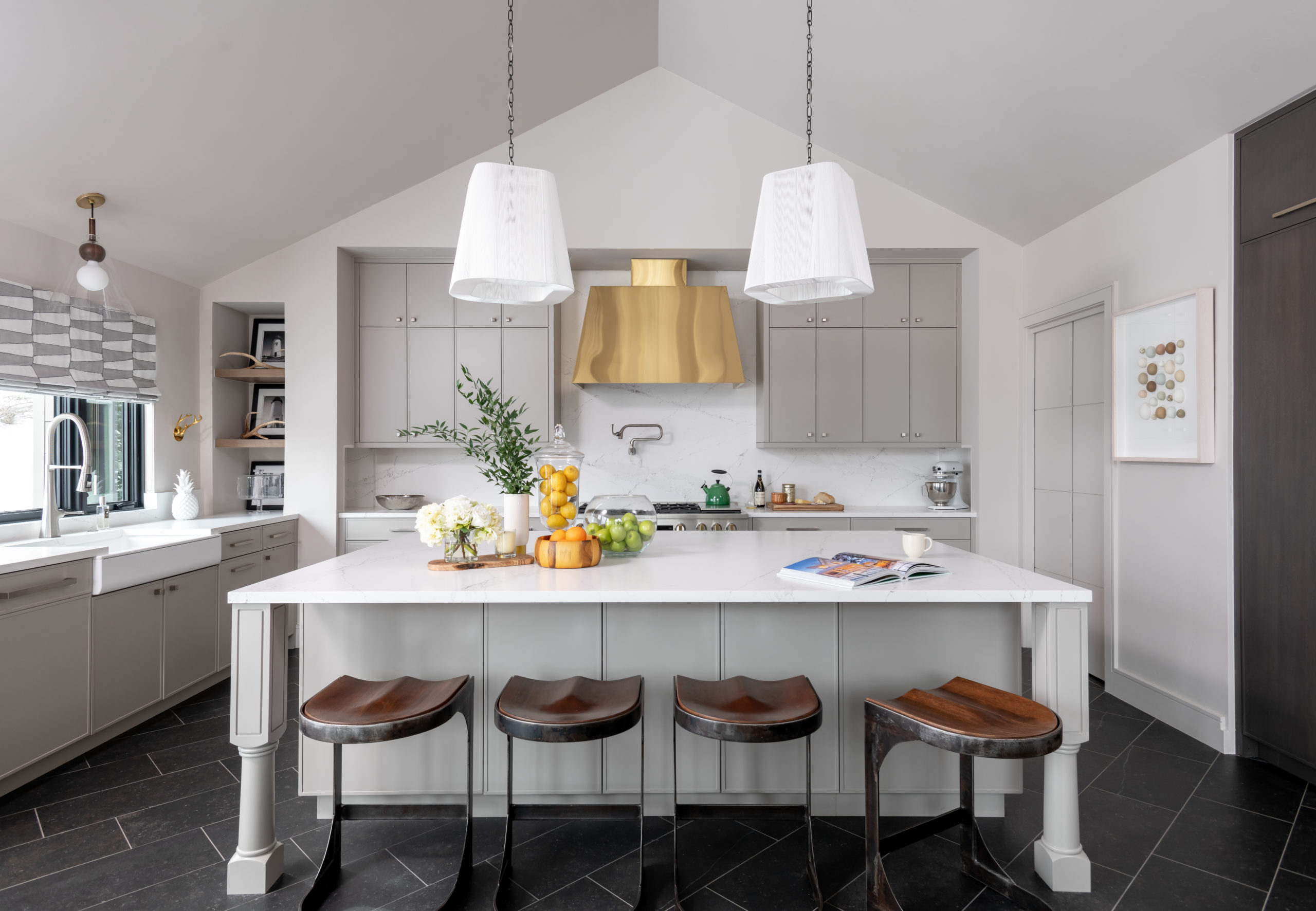 Photography by Michael Hunter
At Bentwood Luxury Kitchens, we are very excited to share a special Dealer project as well as highlight exceptional people in the business. As fellow Texans, we have had the pleasure of working with the talented Laura Umansky and the Laura U Design Collective on many residential projects.  So, it was only fitting when Laura and her family were relocating to Aspen, Colorado, Bentwood was one of the industry friends she called on for her home renovation. The Mountain Lane Show House documented the full design story of the exterior and interior home transformation including all the project partners involved.  Local dealer, Ellis Design, assisted with Harmoni™ cabinetry selections that would be perfect for Laura's Kitchen, Butler's Area, and Primary Bathroom.   
We were thrilled to be a part of such a beautiful project that embraces a new chapter for this family's love of mountain living.   
A

Home Remodel

Designed for

the Mountain

Life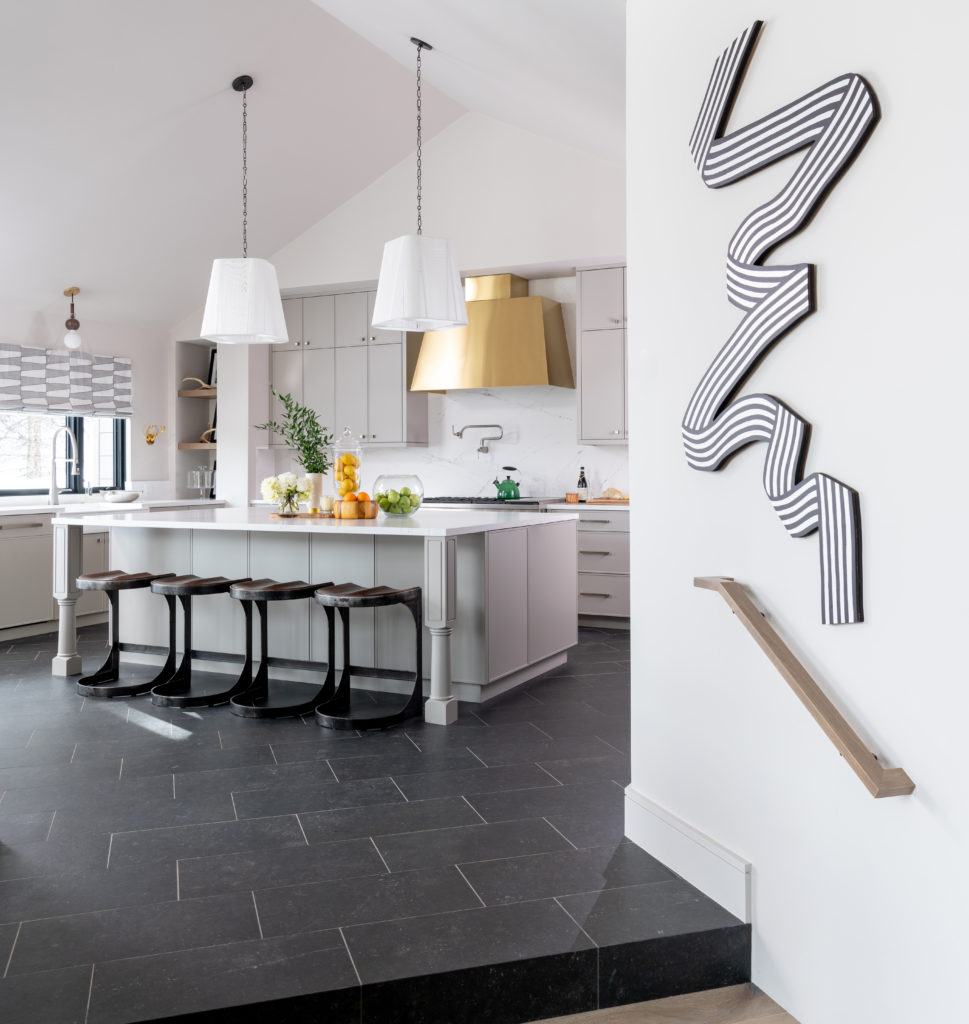 Laura and her husband Michael were excited to find and purchase their Roaring Fork Valley home with amazing views in Snowmass Village, Colorado.  The existing house was built in 1995 and had not been updated, so a complete renovation was in order.  Creating an open floor plan was key to enjoying all the surrounding natural beauty and providing a family gathering space.  Here, the kitchen really is the heart of the home along with a Butler's Bar area ready for casual living.   
A
Luxurious
Range Wall
for the Kitchen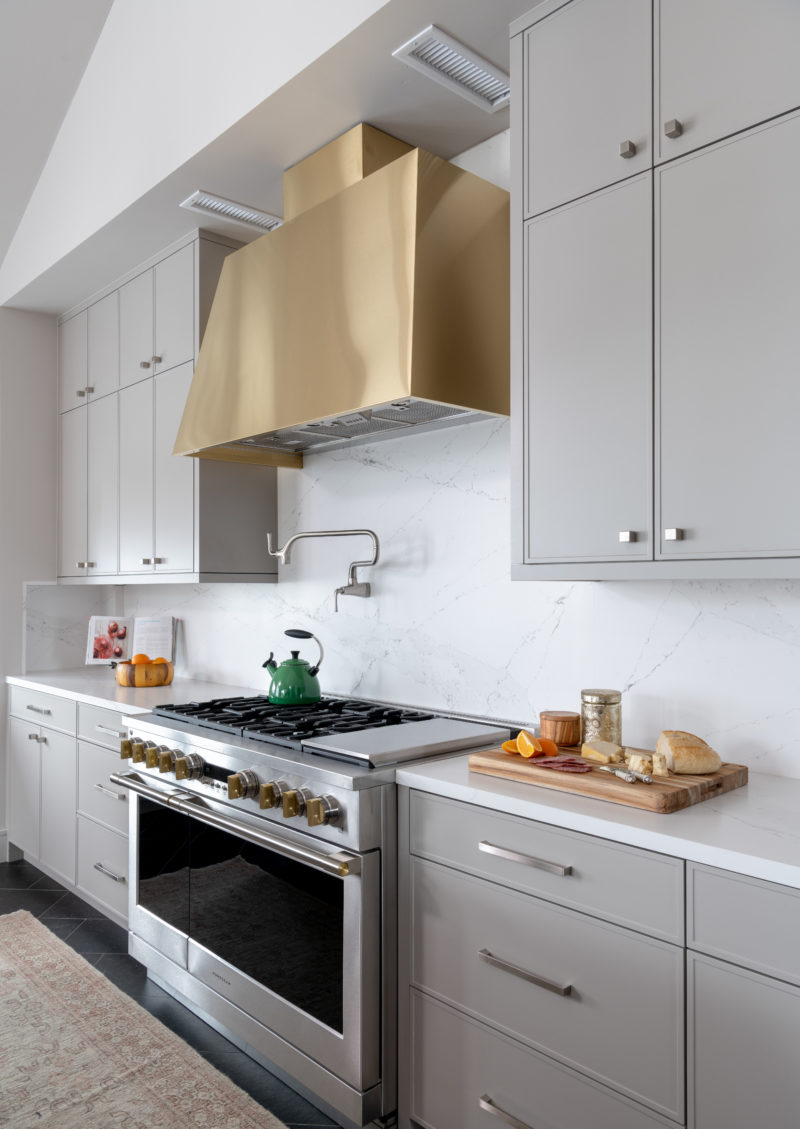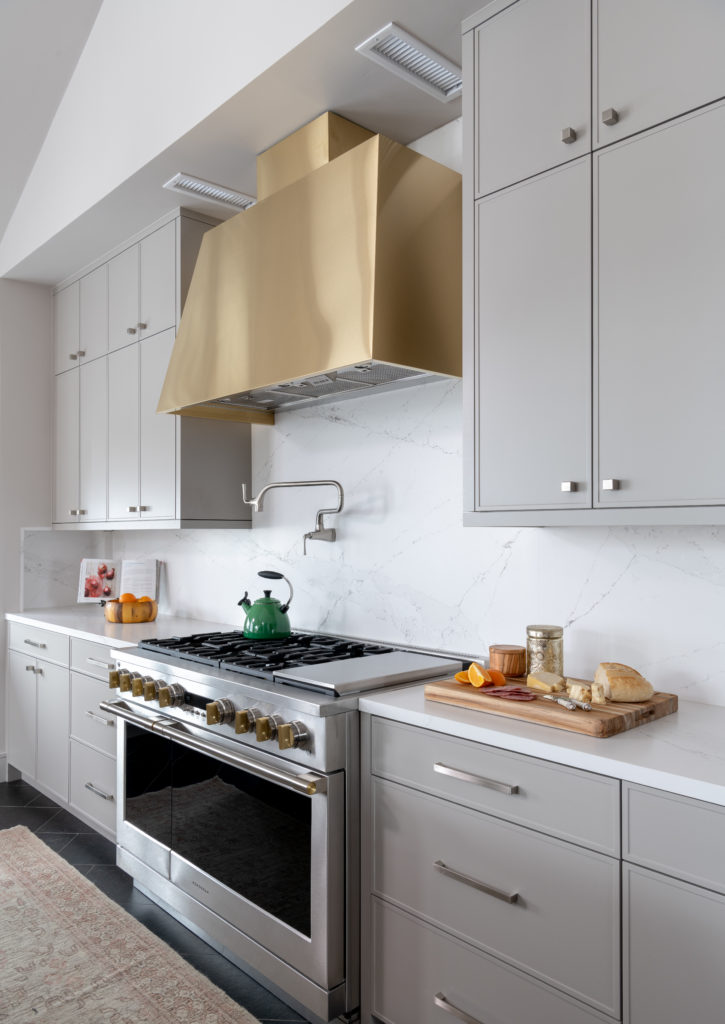 When planning for the new kitchen, redefining the space for family living was key. The kitchen became an important anchor in the open floor plan and provided a lovely focal opportunity. To give the room symmetry, the original peninsula was eliminated, and more space was added to achieve a new center line.  Additional open shelving by the new casement window as well as designated counter space for Laura's standing mixer created attractive storage with everyday access.    
The shining star of the kitchen is the Monogram 48" Pro Range and gorgeous brass range hood. Luxury appliance selections from the Monogram statement collection were a natural choice for adding modern technology that provides professional performance while also offering classic beauty to a kitchen in this home renovation. 
A
Kitchen Island
R
eady for
G
athering
s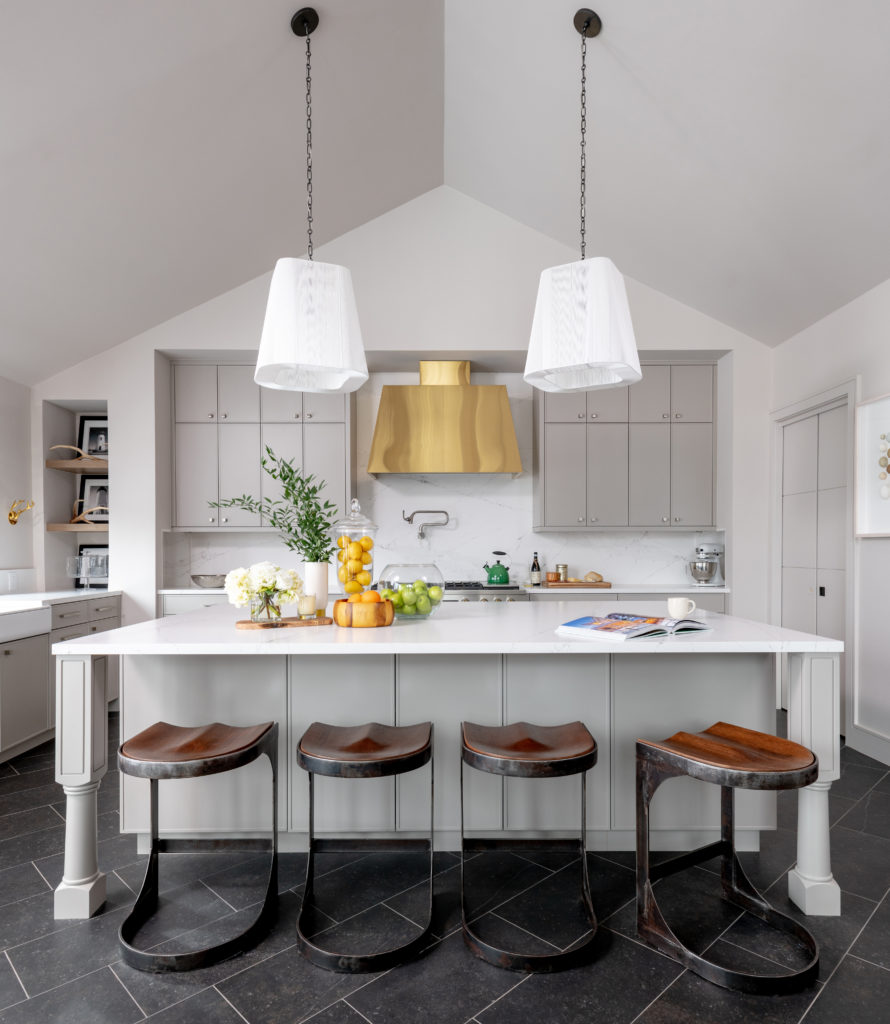 To go with the impressive range wall, the large kitchen island just encourages pulling up a seat.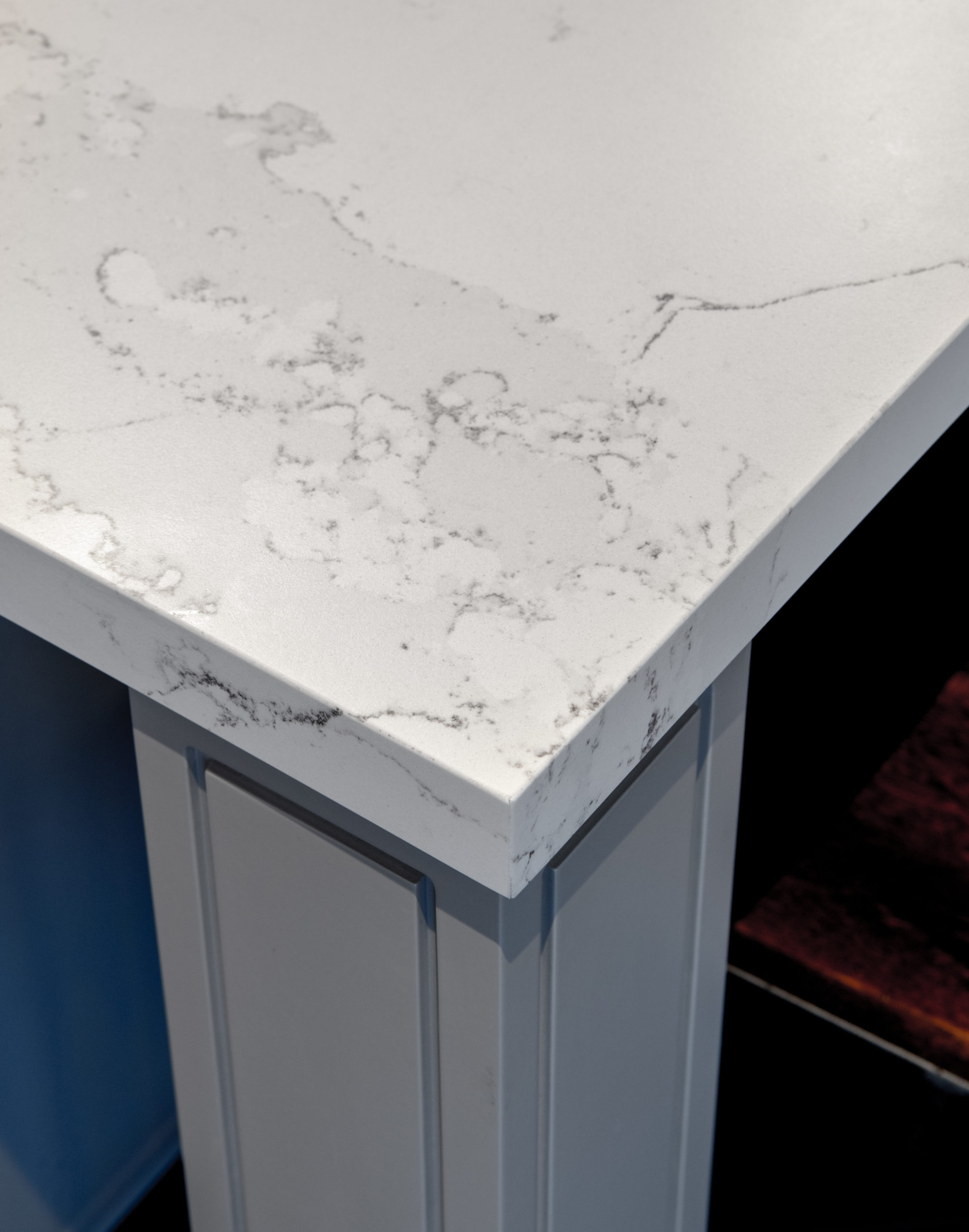 We love the furniture leg detail on the island that complements the overall focal element.   
A
Shiny and Bright
Outlook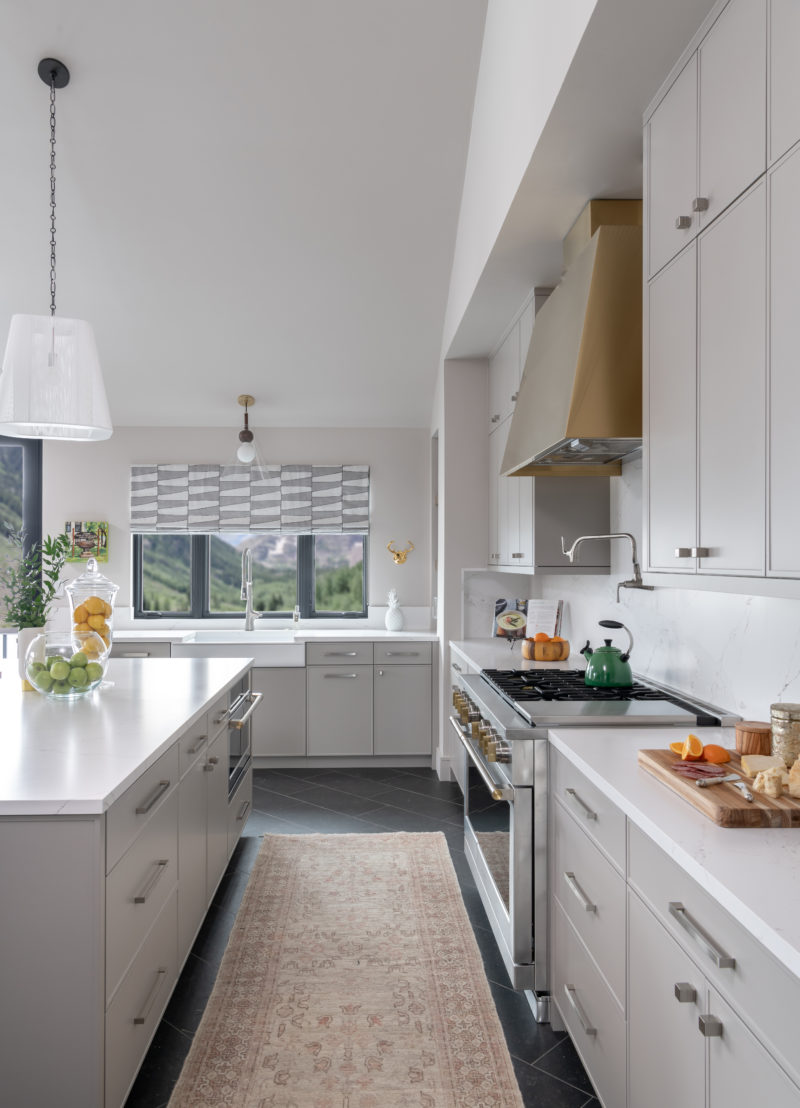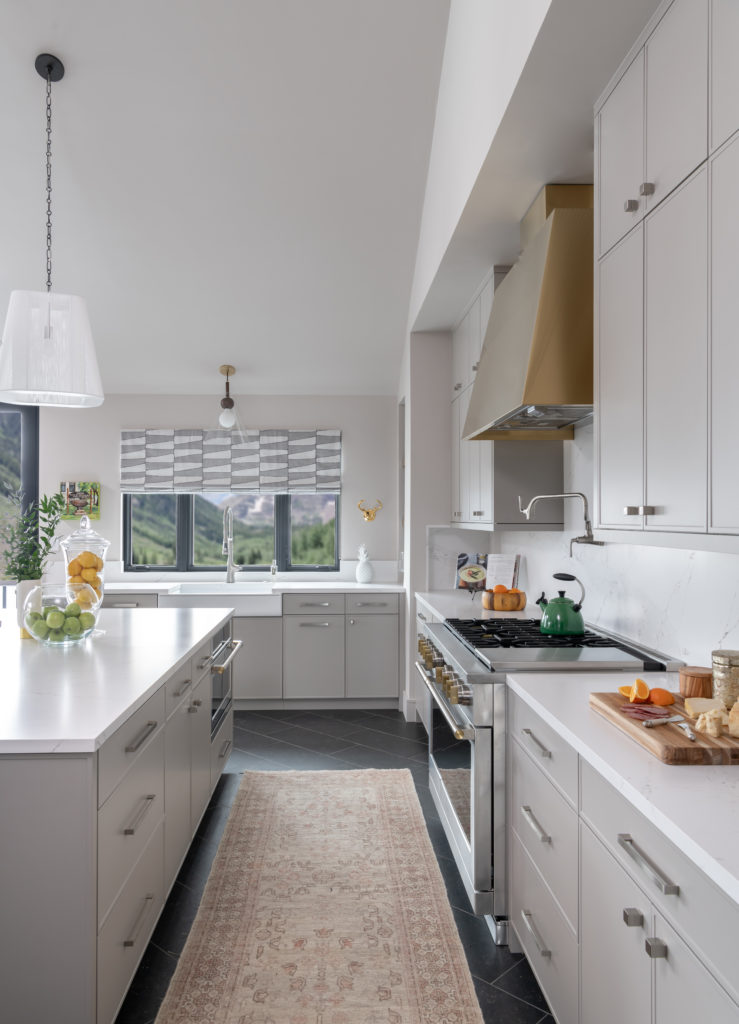 Located on the working side of the island is plenty of functional space and storage along with the convenient placement of the Monogram Speed Oven.   
The well designed clean up zone is placed separately from the cooking area to maximize kitchen circulation.  The bonus, just look at that mountain view when loading the dishwasher and using the sink.  Now that's what we call a real mood booster.   
Integrated
Refrigeration and Storage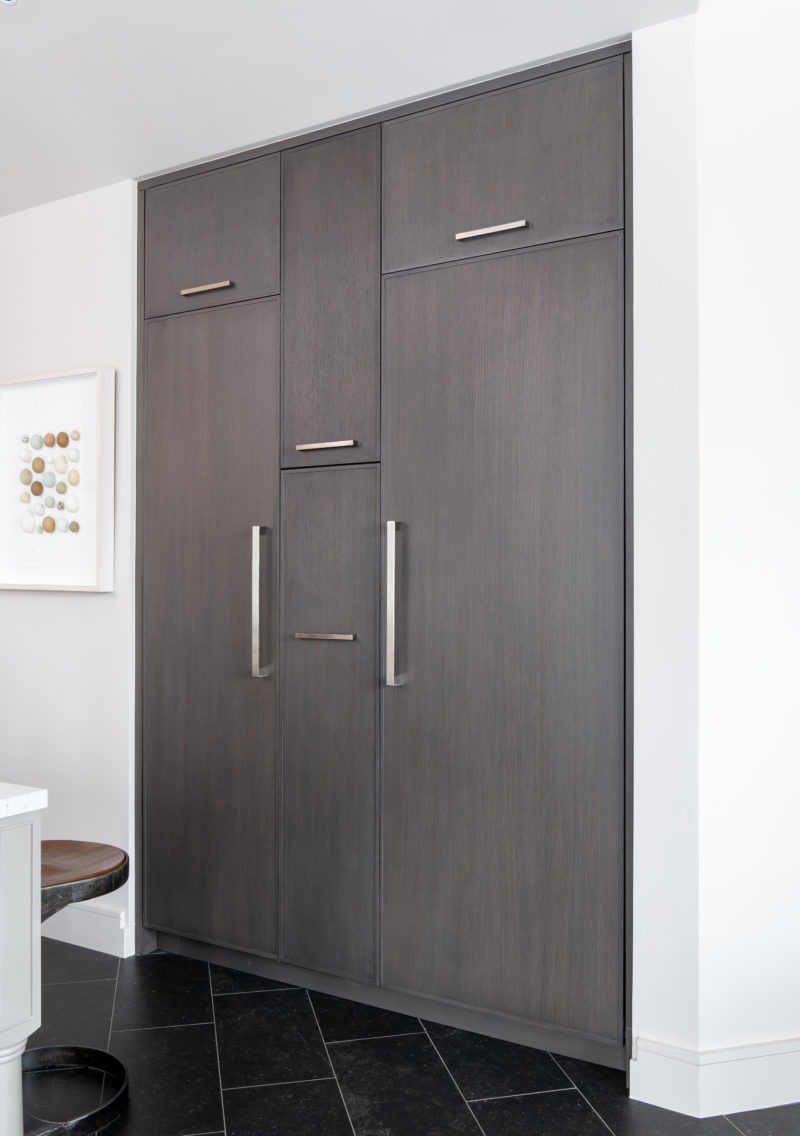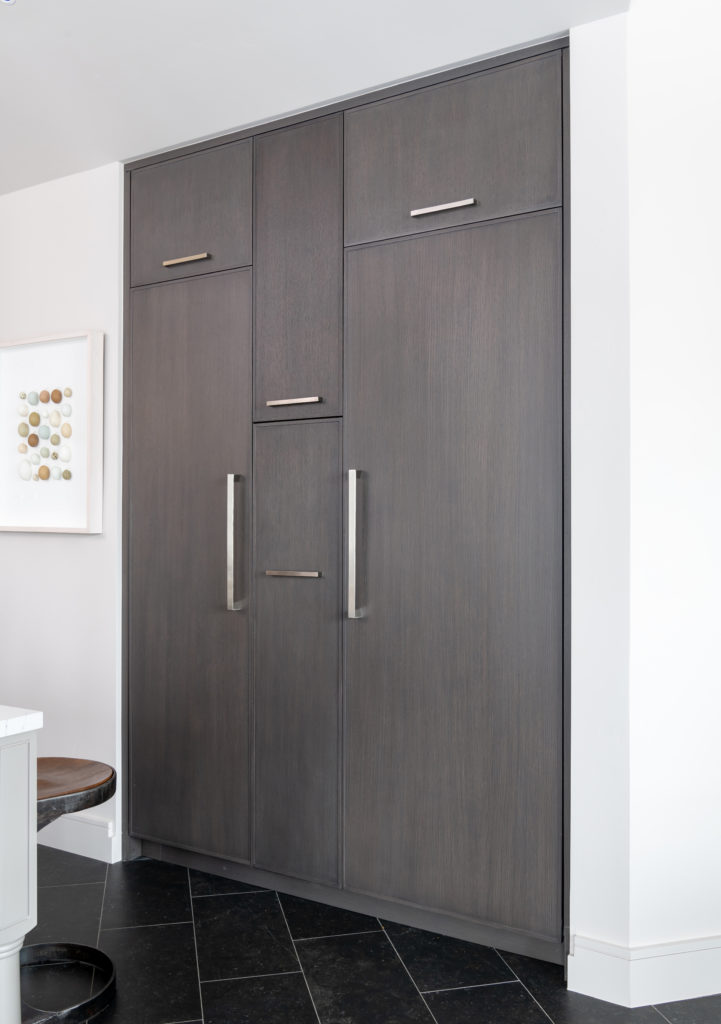 For the open floor plan, integrated refrigeration with custom cabinetry panels was a lovely choice.  The handsome Seal-stained finish complements the darker-toned themed living area.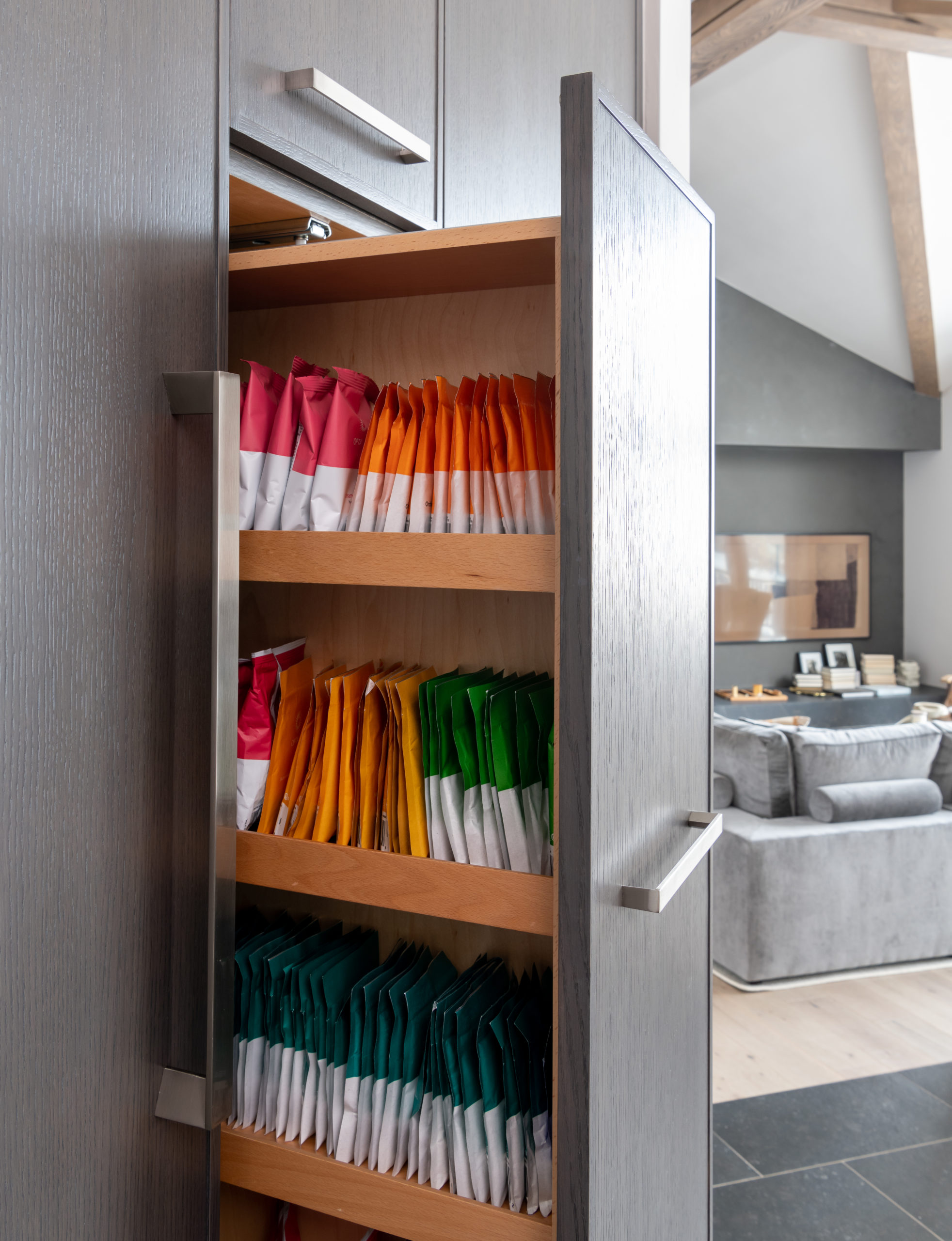 And a hidden surprise, extra wall storage is just perfect for dry goods or tea! 
A
B
utler's Bar
a
t
Your Service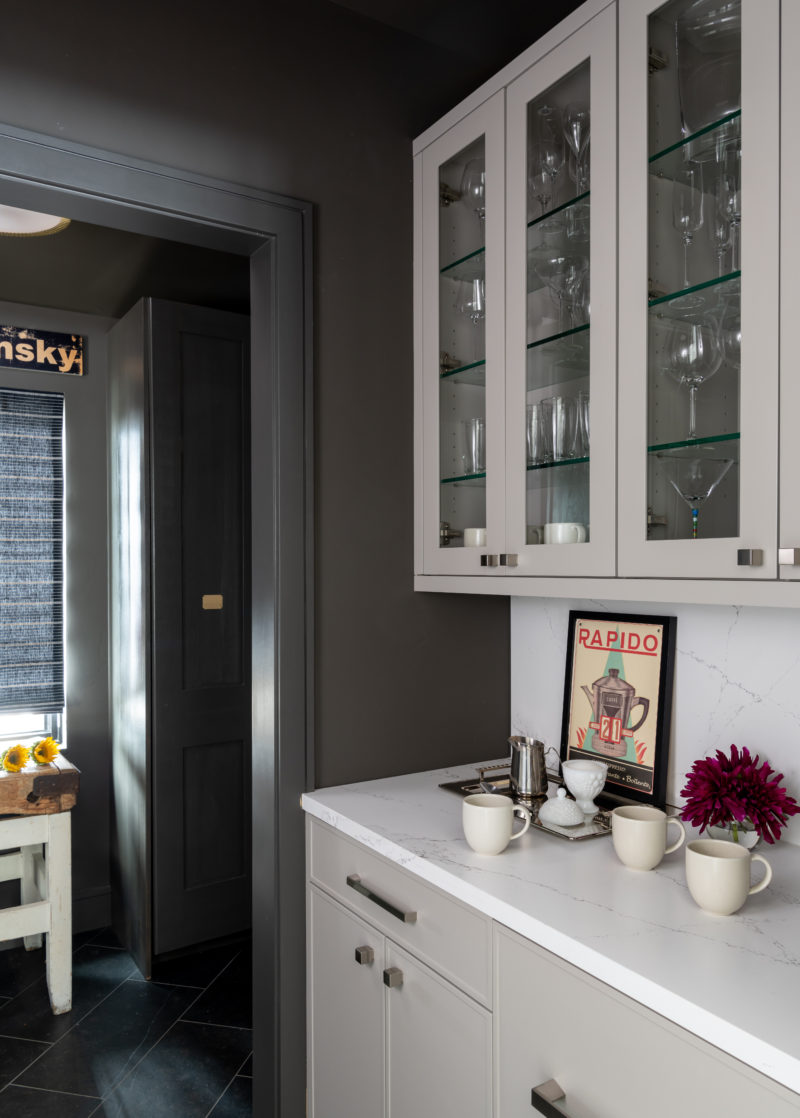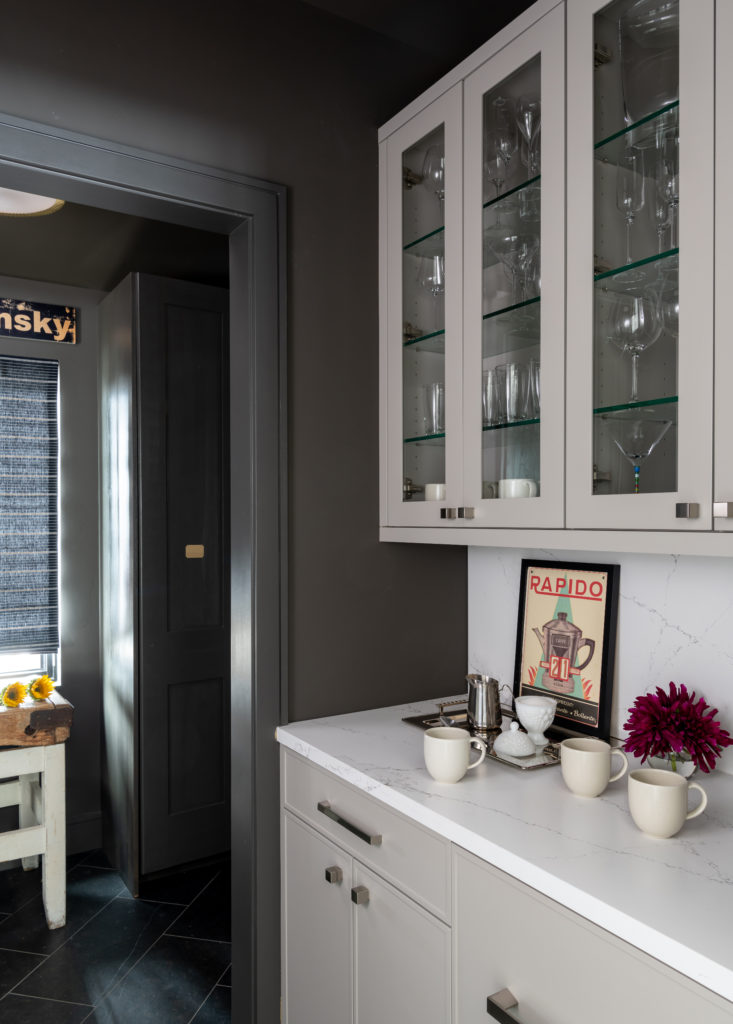 This Butler's Bar is a gem of a space, great for entertaining and providing kitchen support.  Here glassware, serving ware, and Monogram Double-Drawer Refrigerator are all conveniently located steps away from the kitchen.  
Kitchen
M
aterials and
F
inishes
for Mo
untain Lane Show House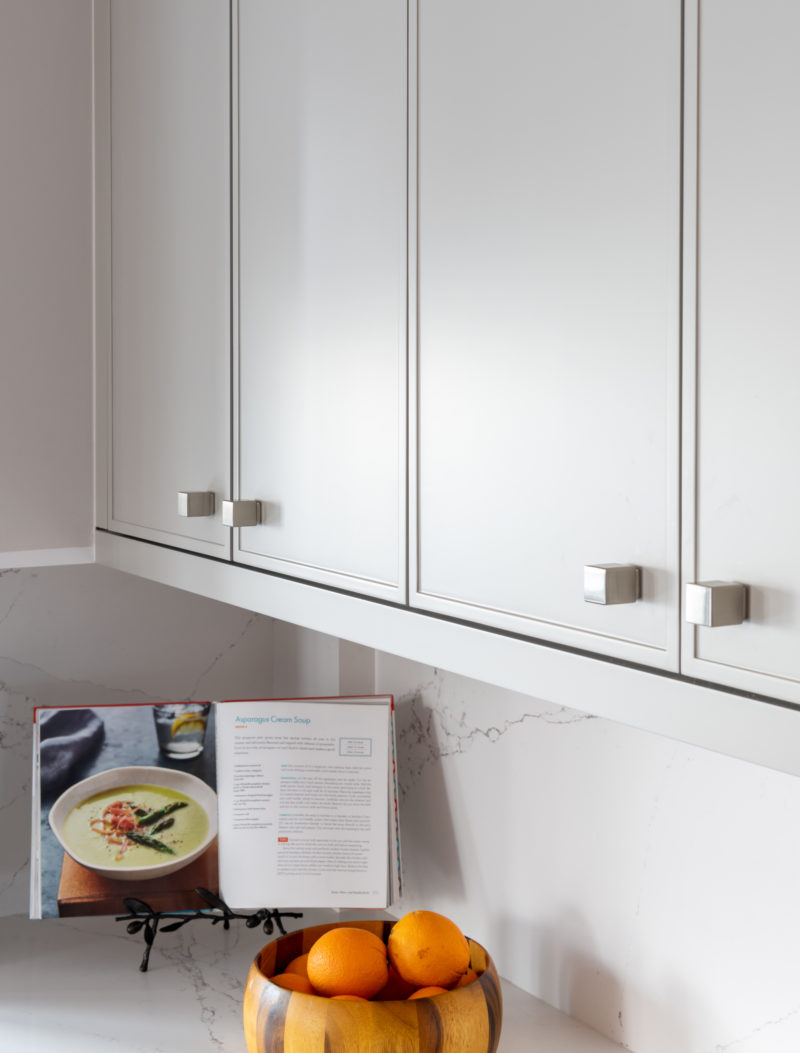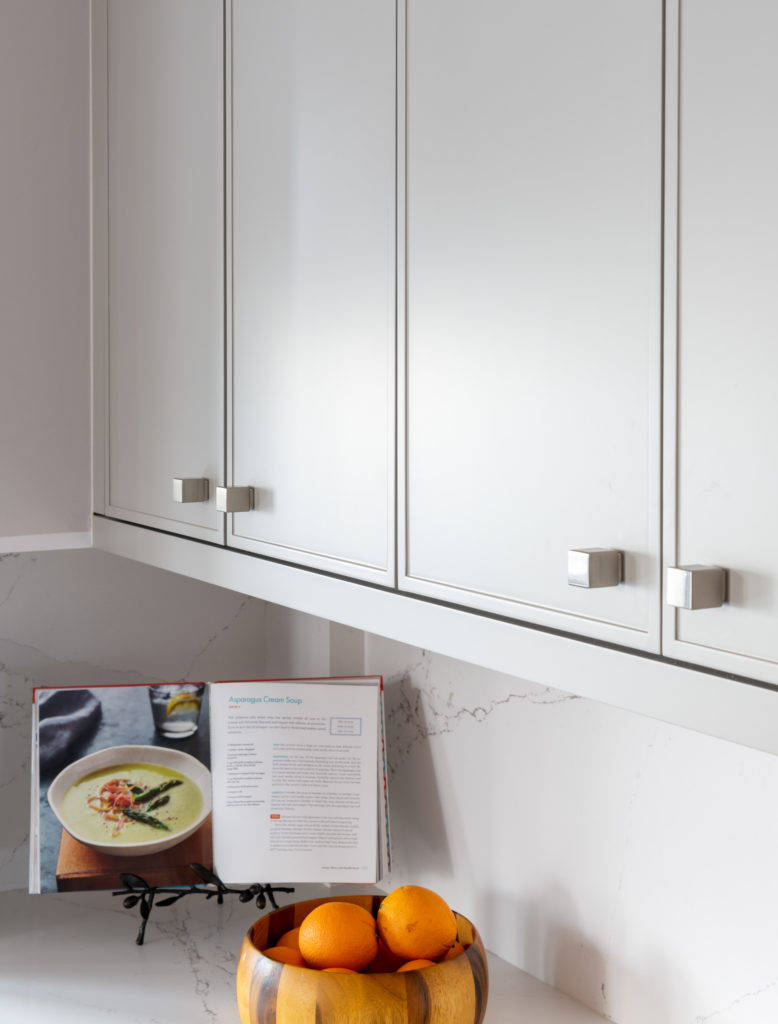 The Mountain Lane Show House narrative is about relaxed family living and the gracious Aspen lifestyle.  Every item and detail were carefully selected and curated for this very personal project.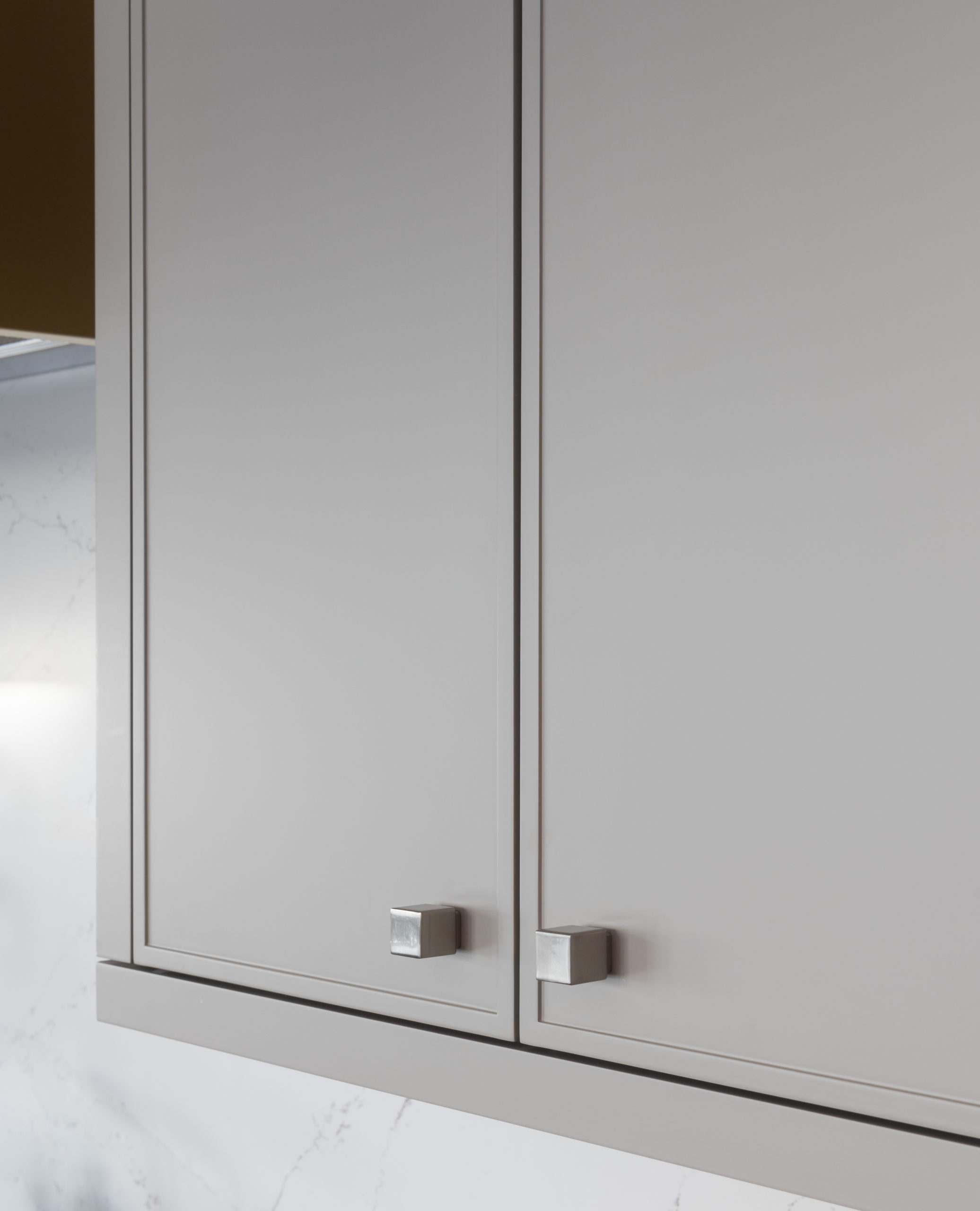 For Laura's kitchen cabinetry she selected Bentwood's updated Elegante door style in paint color Silver Smoke from the Harmoni collection.
We applaud the Cosentino™ Kitchen Countertops & Backsplash selection of Silestone's Ethereal Haze as a perfect pairing with the Harmoni cabinetry.  Emtek hardware completes the cabinetry story with a stylish modern detail.  Kohler plumbing selections in the Kitchen and Primary Bathroom are winning choices. 
Take a look at the Laura U team during their Bentwood Factory Visit for MLSH project.
A
P
rimary Bathroom Retreat Renovation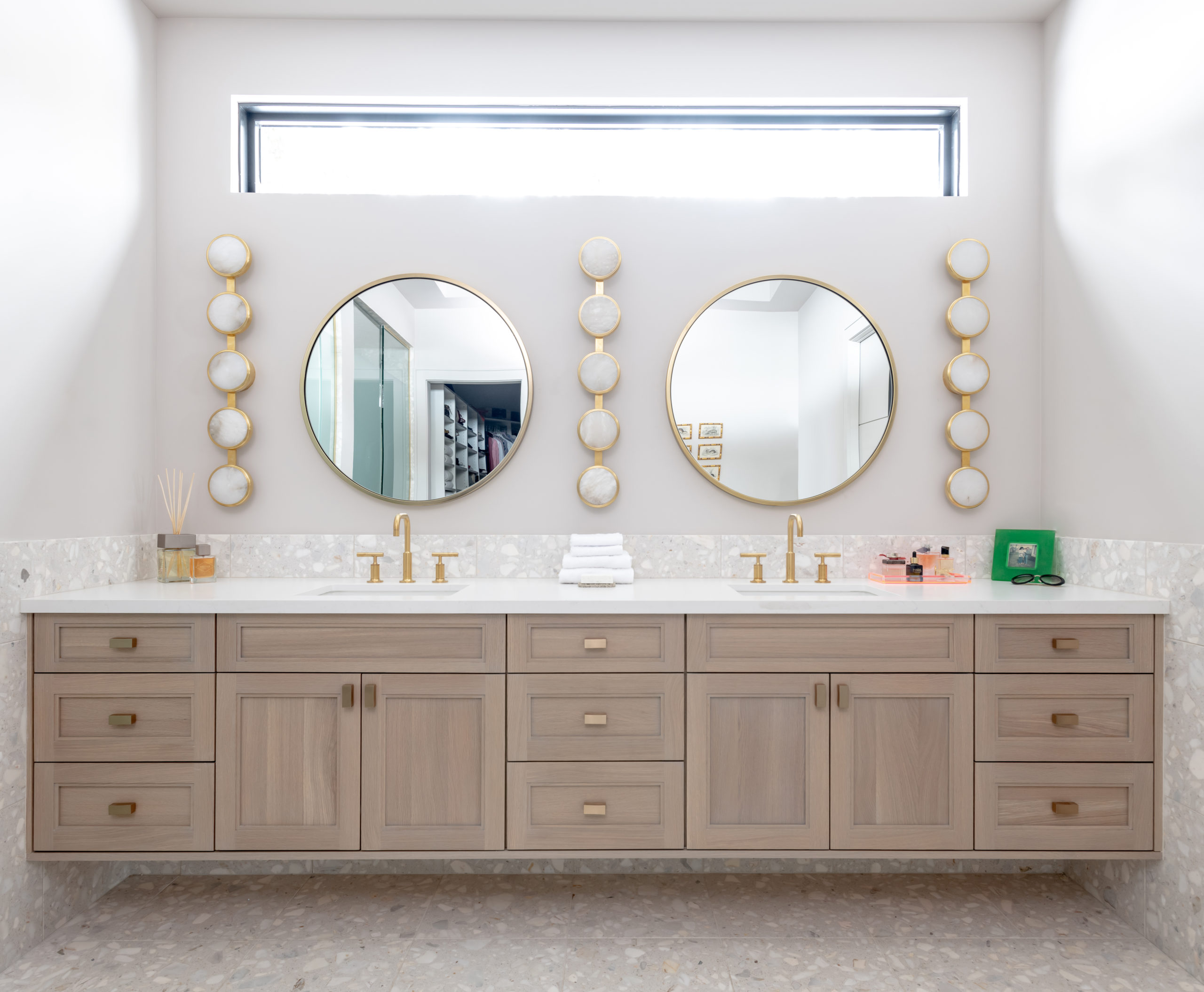 Having some personal space to relax and recharge was also key to this mountain home remodel. The design story of the Primary Bathroom included adding 5 feet to the room footprint to accommodate a steam shower, private water closet, free-standing tub, and large double vanity.  New upper windows would bring in natural light.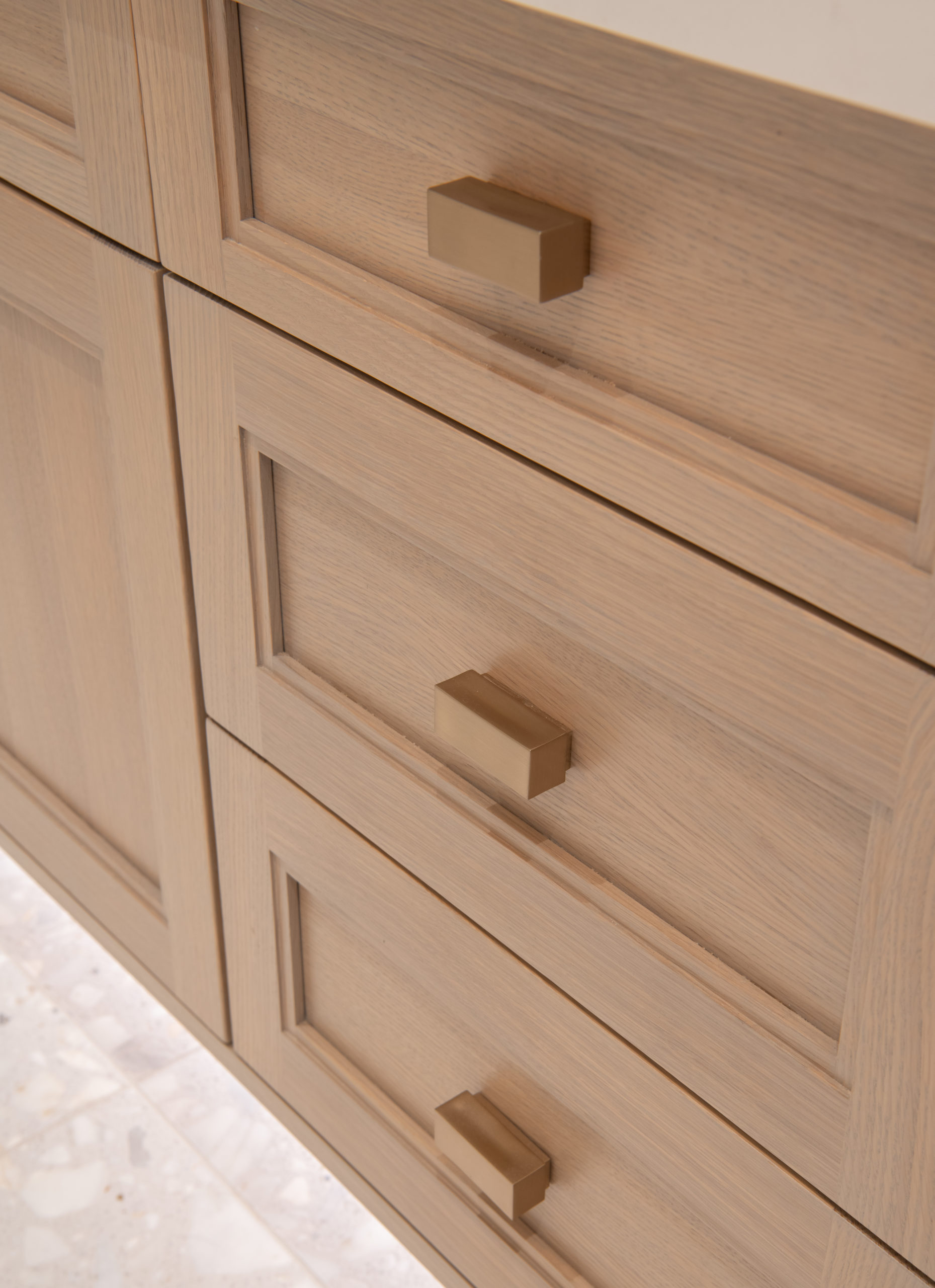 The large double sink vanity allows for plenty of storage while being a real showstopper. Harmoni Door Carlisle in rift cut white oak with Sandstone stain finish lets the beauty of the wood shine through in this highly functional space.   
Dekton™ Porcelain surfaces were a perfect modern choice for the Primary bathroom.  
Before
and After
Bath Renovation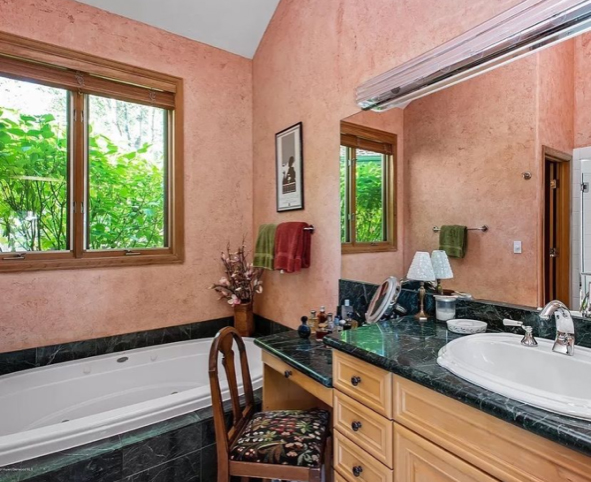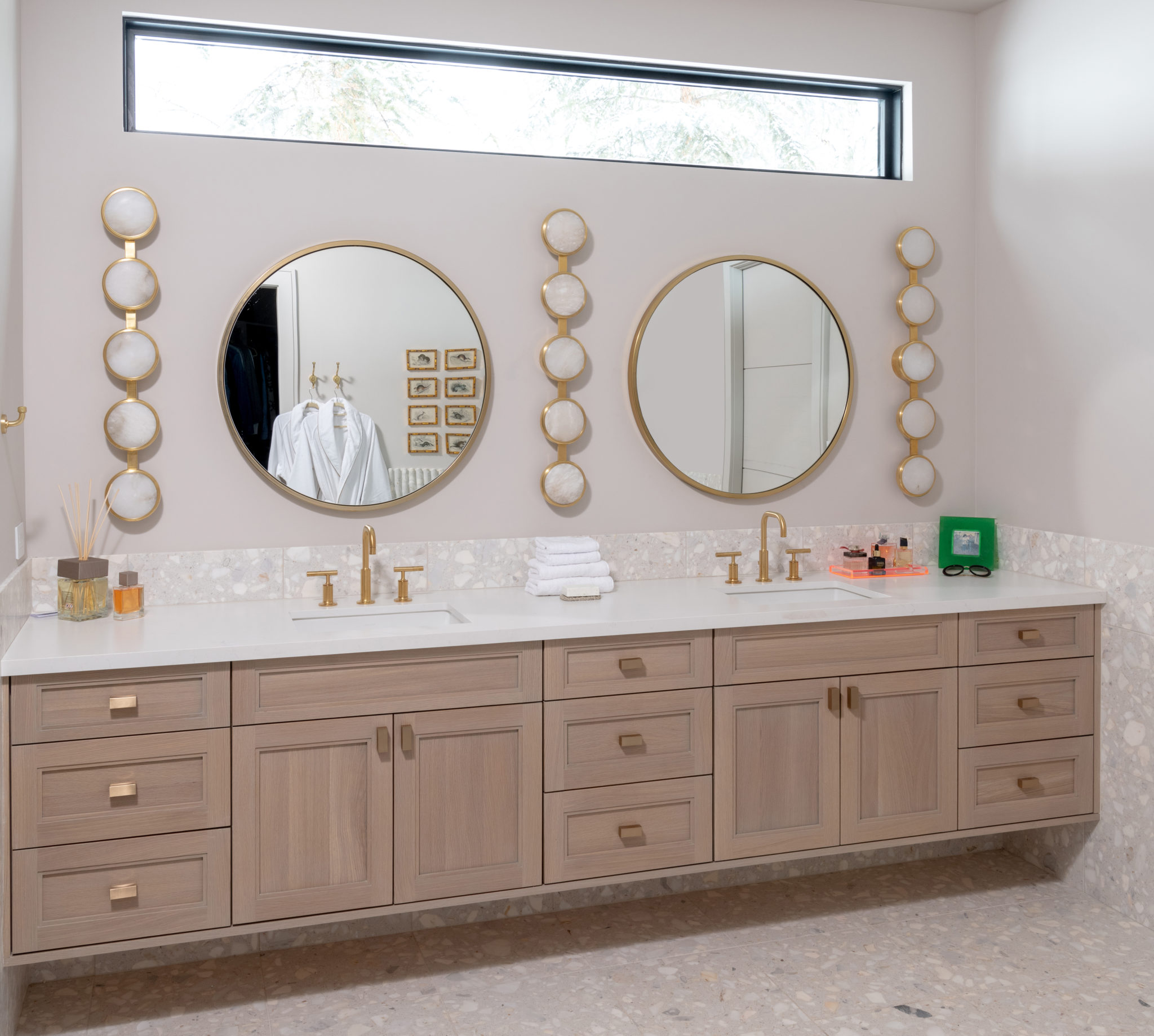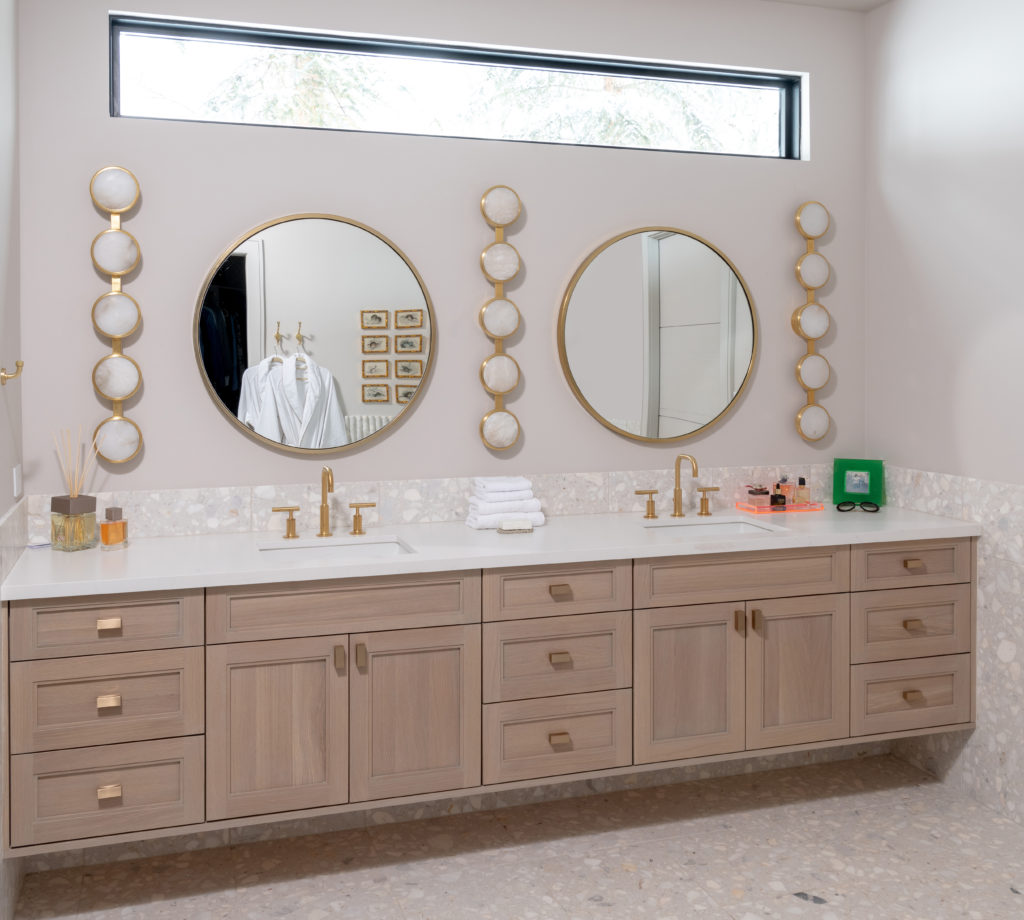 Laura has a special message to the Bentwood team.
Before
and After
Kitchen Transformation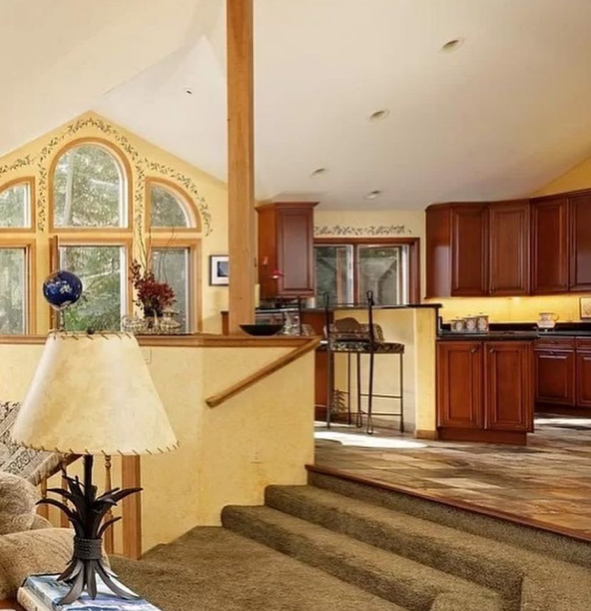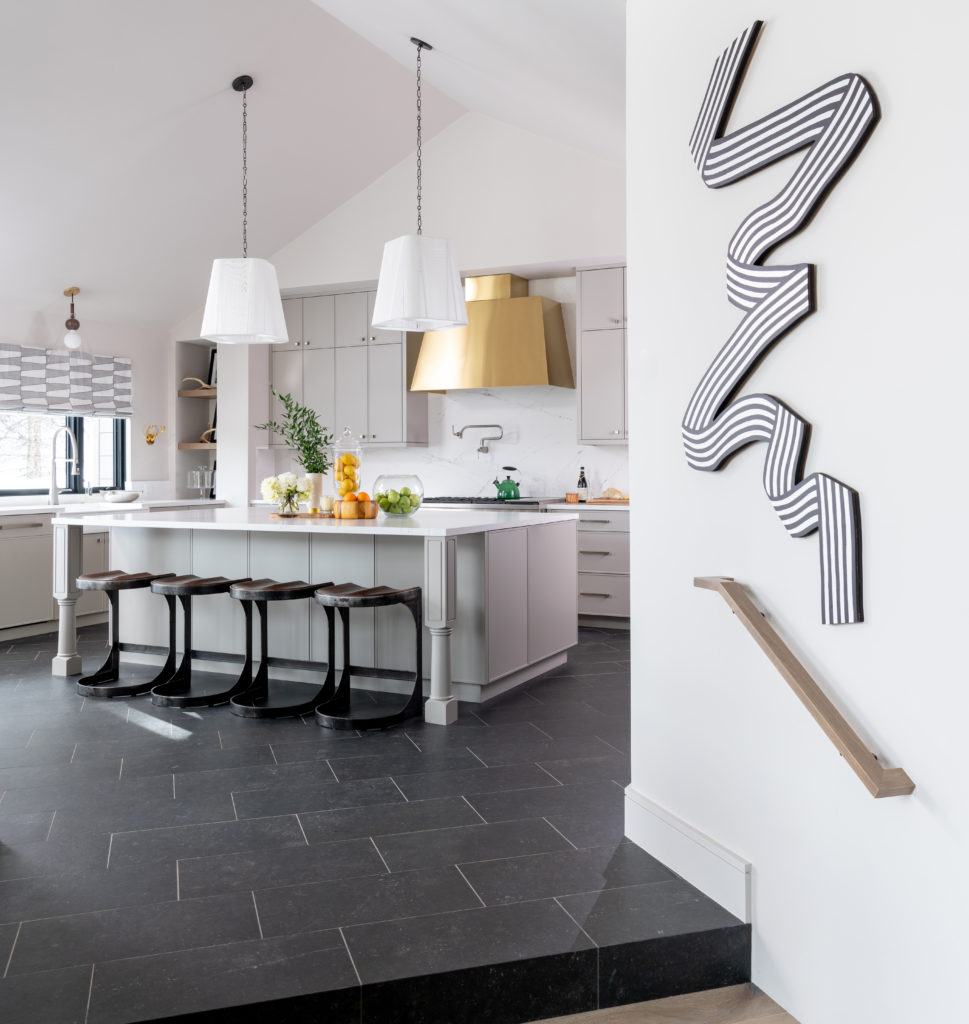 Congratulations to all involved in the Mountain Lane Show House project. From the Bentwood team, we are so proud to have been a part of this special home renovation project for one of our dearest industry friends.  We love the transformation and look forward to working again soon.   
Find Inspiration Near You
Summary
Article Name
Mountain Lane Show House—Laura Umansky's New Family Home in Aspen
Description
The Mountain Lane Show house documented the full design story of the exterior and interior home transformation including all the project partners involved.
Author