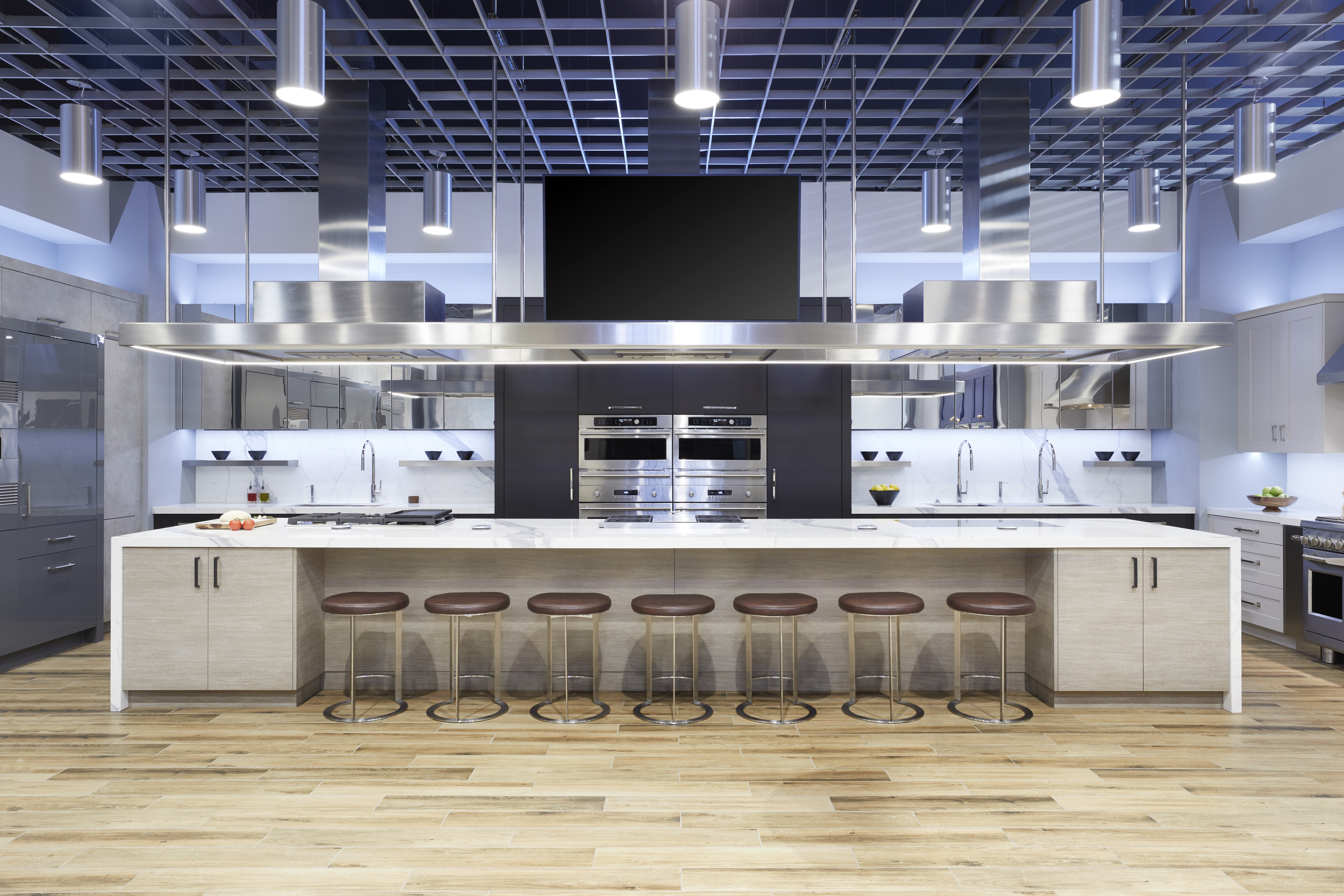 An important component of your kitchen project is your appliance package. If you are a home cook and love to entertain, this is key, and doing your homework is essential. If you order out more than you cook, or this is a vacation home, you will still need to assess how you use your space and make selections that support your lifestyle. At Bentwood Luxury Kitchens, we understand there are many great appliances available and want to share how we assist our clients in selecting the best options for their home projects.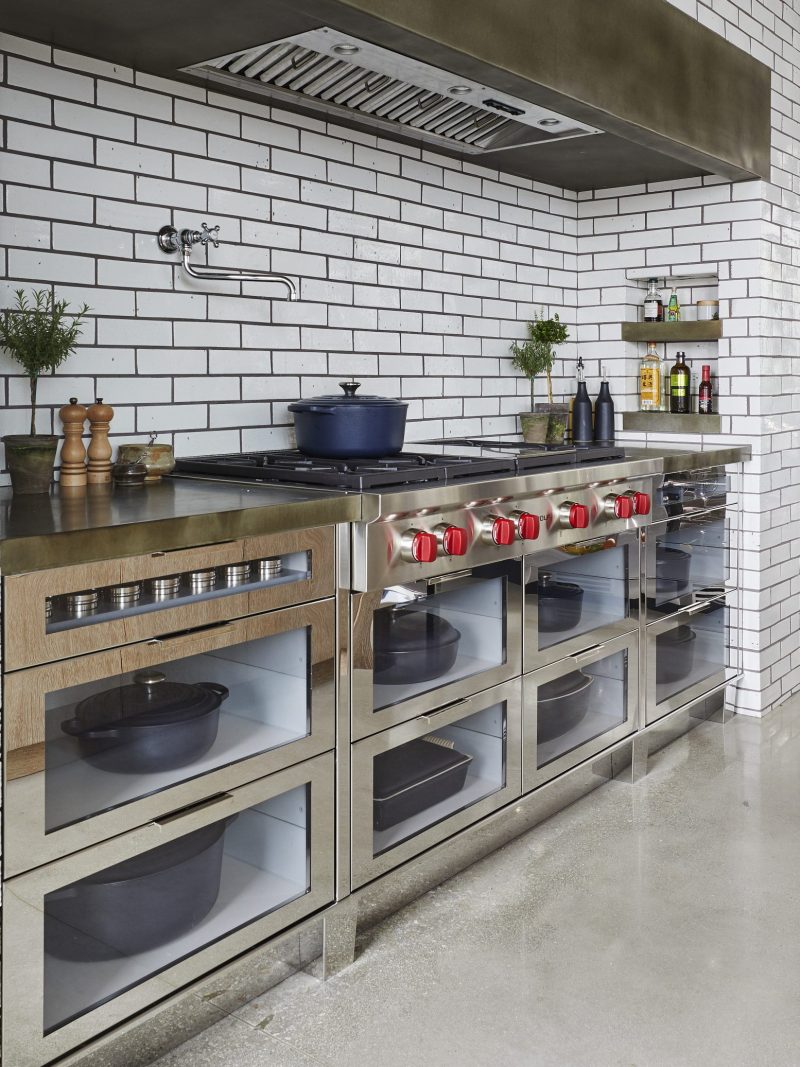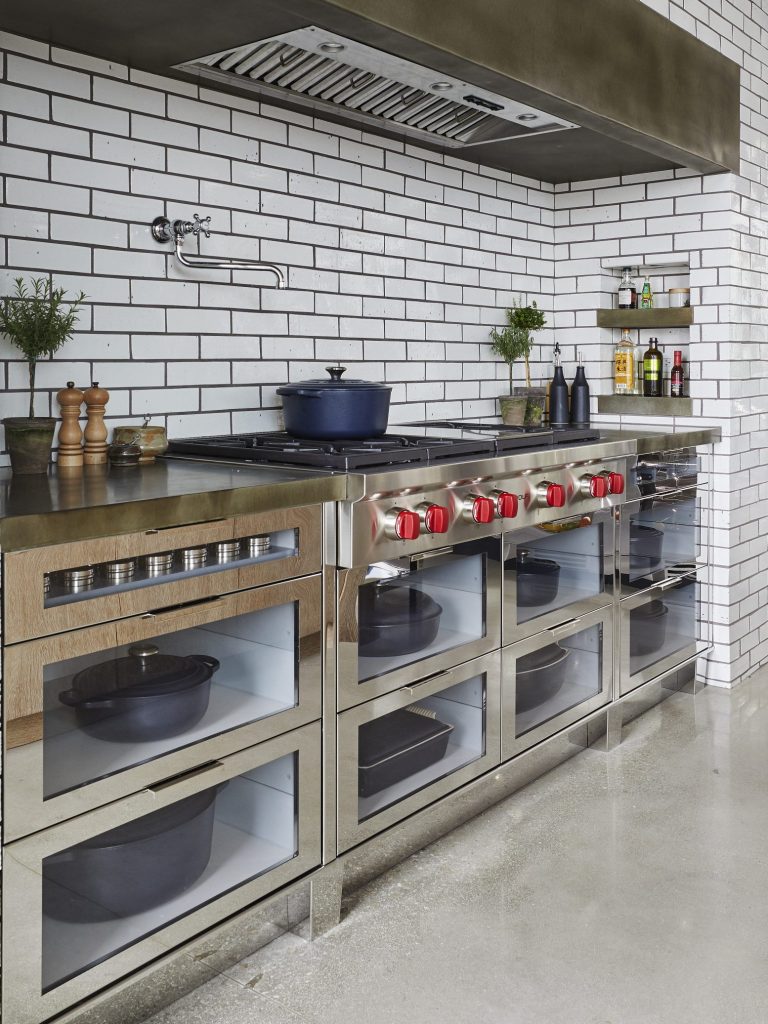 The luxury appliance industry has grown exponentially along with technological advances offering a wide range of models, capabilities, and configurations. Appliances today are multifunctional, customizable, energy-saving, and focus on convenience. So, enjoy looking at the latest and greatest, but make sure to also look at the appliances that are absolutely essential.
Covering the Basics: Most full-size kitchens include: cooktop or range with proper ventilation, secondary oven, refrigerator with freezer, and dishwasher
The Extras: Additional considerations may include: wine keeper, beverage center, integrated coffee maker, and induction cooktop for secondary cooking station
Determining Factors When Selecting Appliances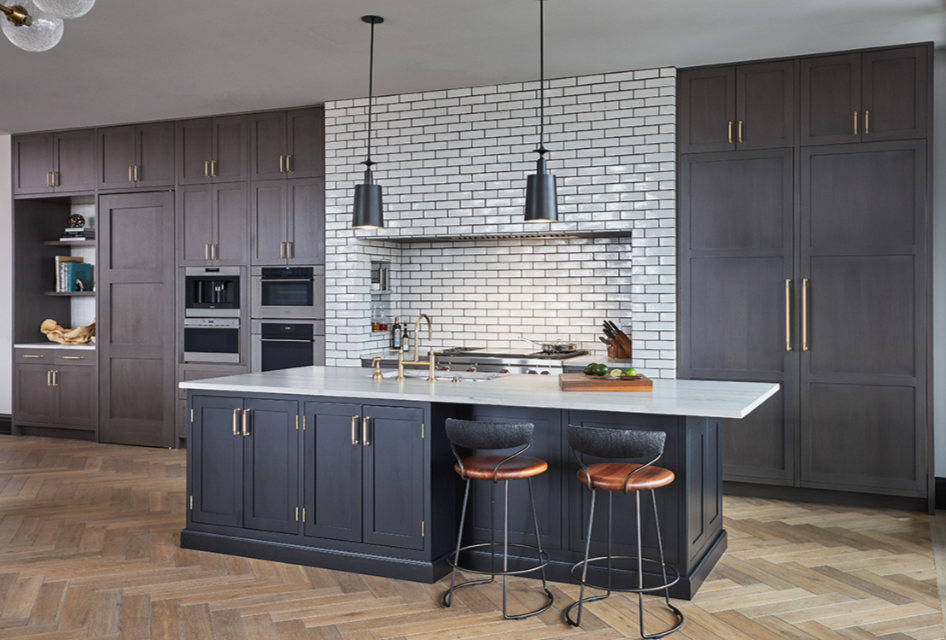 Kitchen design/layout—work with your Kitchen Designer to see what sizes will work best in your space; this will quickly direct you to manufacturers who provide models meeting your needs. Don't despair if you need smaller sizes, there are many great options for compact living!
Budget—you can easily spend $35K-$50K or more on luxury appliances, so determine what are the most important elements and prioritize. You can certainly mix manufacturers—just keep in mind if your design calls for stacked appliances, these should be of the same manufacturer, so they match up and look consistent. Many manufacturers offer a discount for a suite of appliances.
Function/lifestyle—be open to new models that offer more than one function. Think about everyday use and entertaining preferences, so your kitchen works for two to twenty! Having flexibility is a modern convenience.
Configuration & Customization—Determine what function configurations are best and decide if you prefer integrated models. Refrigeration/freezer/dishwashers can blend seamlessly with custom panels that match your cabinetry for a clean design—these are referred to as 'panel ready' models. Alternatively, the standard appliance finish option is stainless steel that always looks classic and proud. Looking for something different? Work with your Kitchen Designer to explore custom color, glass, or even artwork for your fridge or range for the ultimate personalization.
Do a 'Test Drive'—appliance demos are readily available. Attend a chef event featuring live products in action at a local showroom or retailer. Ask questions in a relaxed environment and sample chef-prepared foods with wine pairings during the event. This is my kind of homework!
Top 5 Trends When Specifying Kitchen Appliances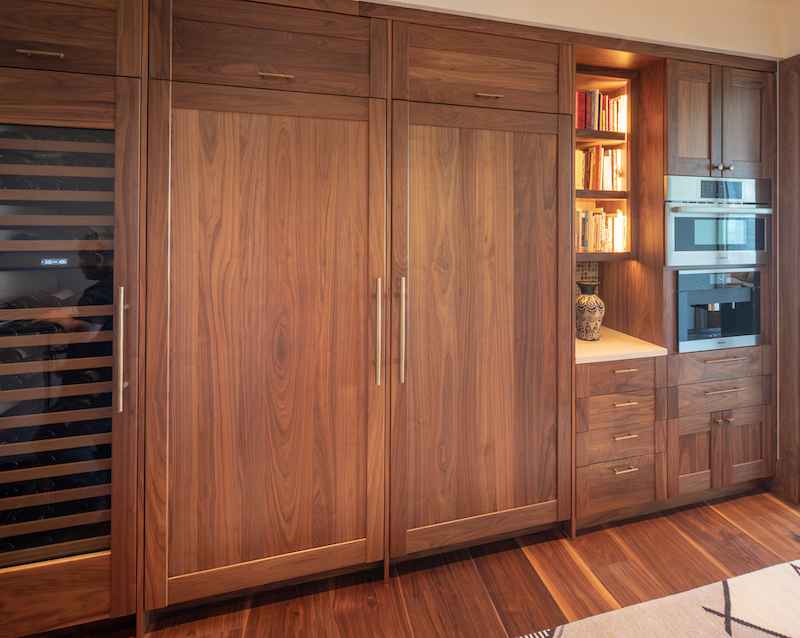 More refrigeration and less freezer space—column refrigeration and freezer drawers save space and offer better kitchen circulation
Steam ovens are a popular second oven—healthy cooking options and great for heating leftovers
Coffee bar—integrated coffee machines with a separate serving station are a luxury item worth splurging on; better value than the Starbucks™ drive-thru
Wine keepers, under counter beverage refrigeration, and ice makers are proof the 'Bar is Back'
Technology convenience—controlling your kitchen appliances from your phone is here! Alexa™ compatible technology and remote accessibility for modern conveniences
Leading Luxury Appliance Manufacturers and Products Worthy of Consideration
As an overview, you can't go wrong with appliances from these companies who are leaders in the industry committed to quality, innovative design, and engineering. These products will last as long as your cabinetry and offer excellent manufacturer support.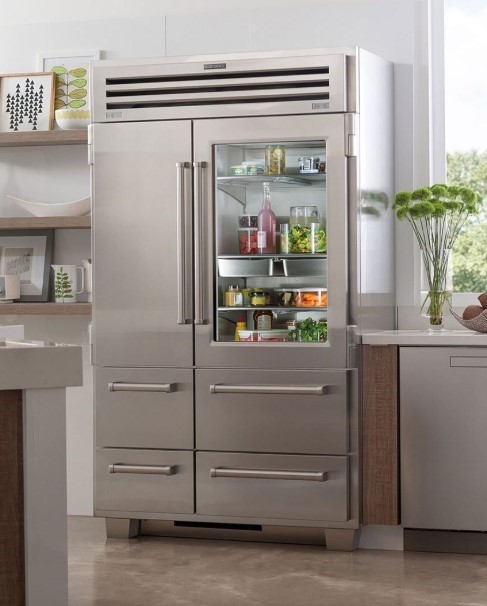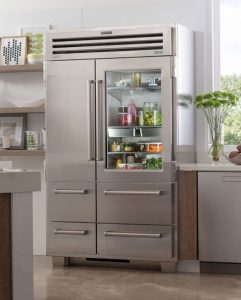 Known for innovation and performance in the luxury appliance business with Subzero, Wolf, and Cove brands. Family owned corporation for over 80 years headquartered in Wisconsin.
Sub-Zero
Subzero is where it all started, with excellence in refrigeration. Long regarded as the industry gold standard with the most extensive offerings in refrigeration.
Wolf
Wolf leads the pack in the luxury range category, well known for its professional performance, longevity, and recognizable red knobs and push to open ovens.
Cove
Cove rounds out the brand family with a new dishwasher line that is getting high praise.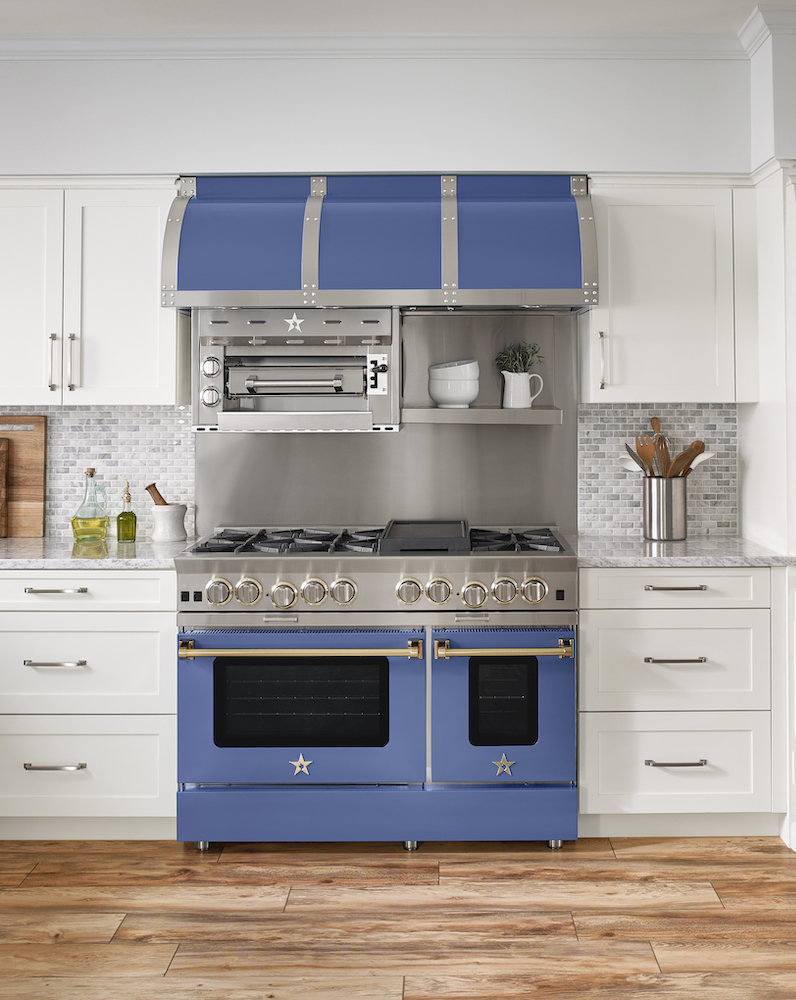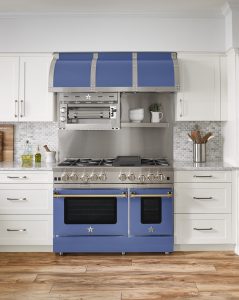 BlueStar, also American made, is known for its unparalleled function, high-caliber construction, and flexible product configurations. They are the king of color customization, which includes more than 750 colors and finishes.
The newer refrigeration line extends brand offerings.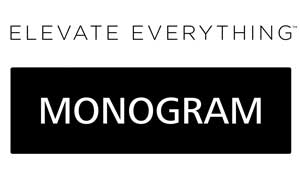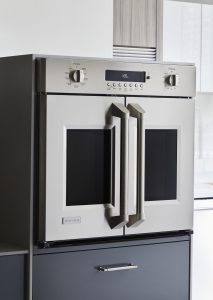 A relatively new arrival to the American luxury appliance market is Monogram, the premium line of GE Appliance. Modern style, superior craftsmanship, and award-winning technology are getting attention in the marketplace.
Self-cleaning French Door Oven, Avantium Speed Oven, and Specialty Hearth ovens are real standouts!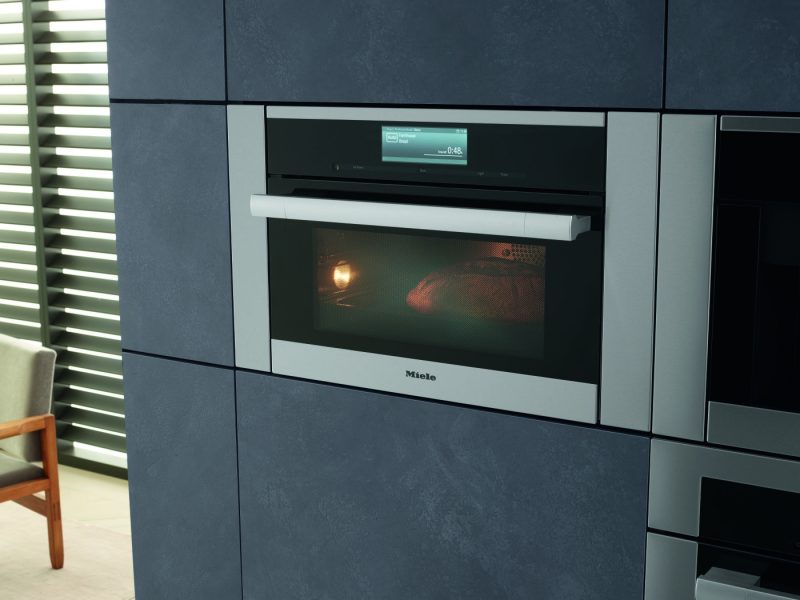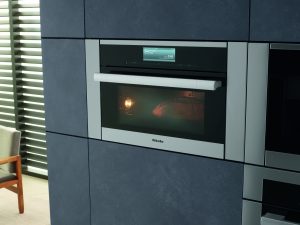 Miele is the worldwide leader in appliances for the entire home–kitchen, laundry and cleaning. These German-engineered products are renowned for their durability, function, and style. In business for more than 120 years, Miele's appliances boast minimal energy consumption and timeless design, and are manufactured to the highest standards.
Miele offers a full cross section of excellent kitchen appliances for cooking, coffee, refrigeration, and dishwashers. They pioneered steam oven technology making the Combi Steam Oven nothing short of impressive.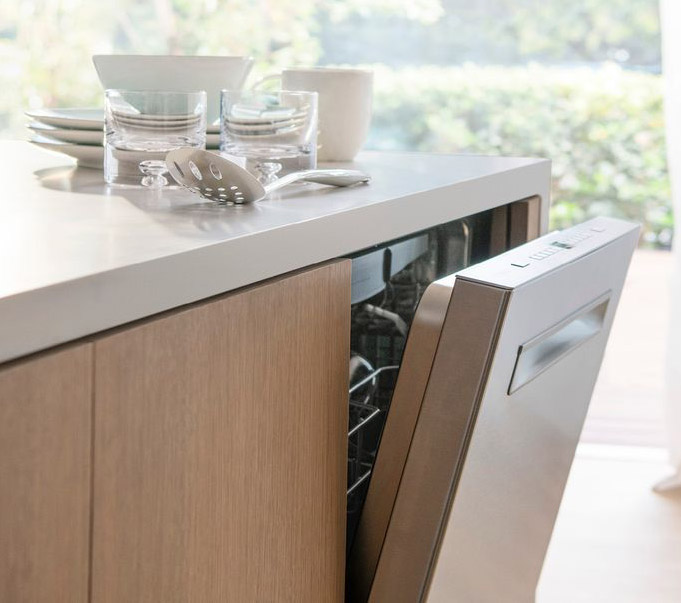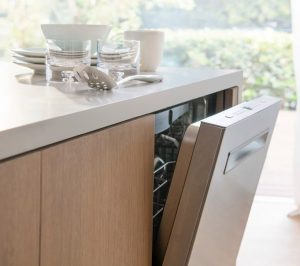 Bosch, Thermador, and Gaggenau are the three brands offered under German parent company BSH operating in the American Marketplace for over 25 years. Bosch stands for quality, precision, engineering, and purposeful design AND gives some of the pricier models a run for their money. They offer a full range of appliance models for cooking/coffee/dish washing/refrigeration. They even have many space-saving models for urban and compact living.

Thermador is best known for its craftsmanship, culinary performance, and design. Again, this product line offers real value with a full range of well-appointed luxury appliances for cooking, dish washing, and refrigeration.

Final Details Before You Purchase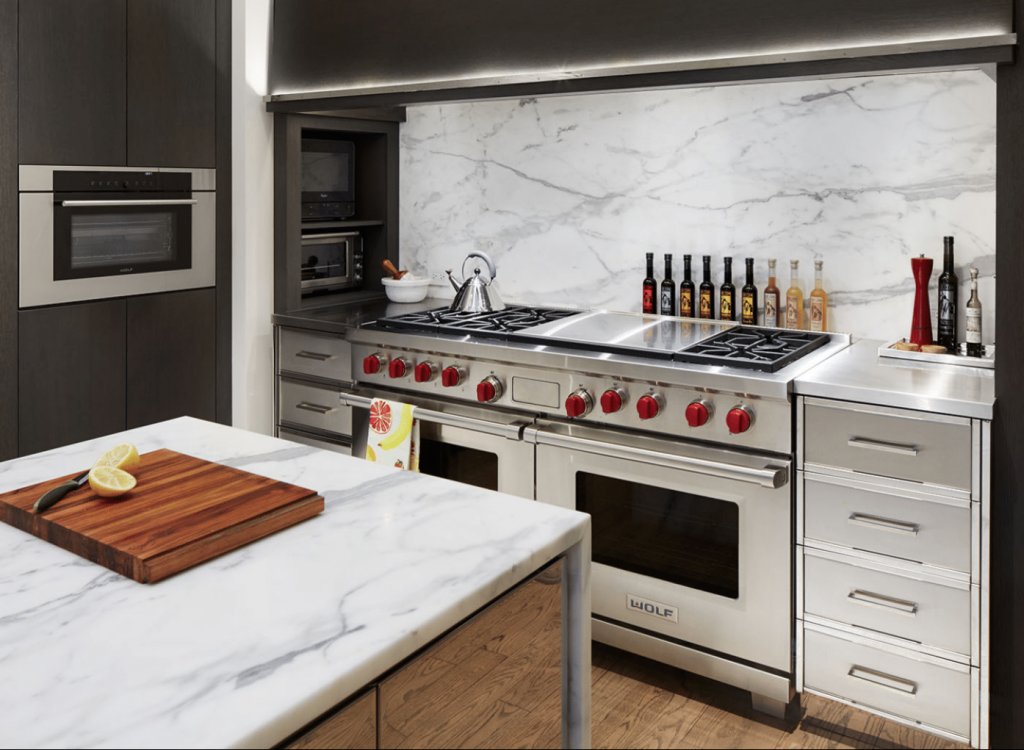 There is no shortage of luxury appliances to choose from for your kitchen project! Working closely with your Kitchen Designer will ensure the proper models, custom panels, and trim kits are ordered correctly for your final kitchen design. Taking a cooking class or demo for newly selected appliances while your new kitchen is being installed will get you up to speed quickly and ready for action. Assess if you need any new cookware for your new appliances and remind yourself this is an excellent time to prioritize what you want to put back in your new kitchen.
Find Inspiration Near You
Already inspired to get cooking? Talk to one of our Bentwood Designers who can transform your kitchen into your own cooking sanctuary!
Click here to set up a personal consultation to explore the possibilities for your home. We'll connect you with a designer in your area and get started with your vision right away!
Not quite ready to begin a project? Look through our gallery to find inspiration and discover the beauty of Bentwood.
Summary
Article Name
Description
An important component of your kitchen project is the appliance package. At Bentwood Luxury Kitchens, we understand there are many great appliance options available and want to share how we assist our clients in picking the best options for their home projects.
Author