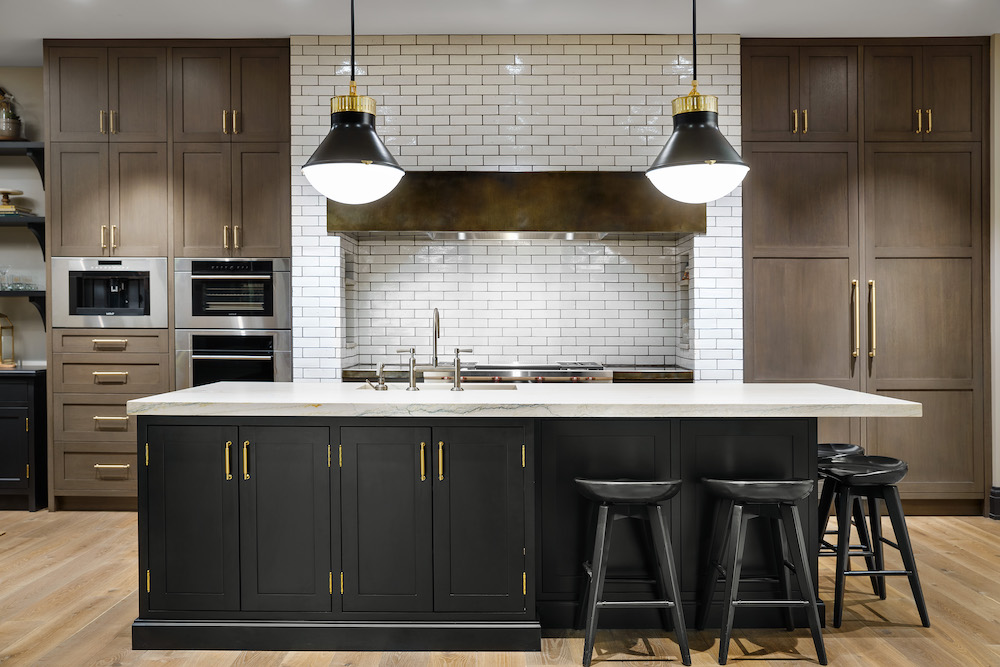 Decorative Hardware for custom made cabinets has a big impact on the total appearance of a room, and speaks to the overall design and aesthetic. This is an opportunity to 'go bold' and let the hardware become a star component, or 'blend in' and complement the overall design. Most importantly hardware must function well for the homeowner and their lifestyle—from a busy family kitchen to a downtown city loft. We say it should feel comfortable in your hand and easily open your cabinetry and appliances. So, as you are defining your preferences for custom cabinetry, the same should be done for decorative hardware. This component is part of your budget and most likely will take some time to fulfill the order.
At Bentwood, we are here to make some suggestions from excellent industry resources —like our friends at Katonah Hardware. They represent hundreds of quality vendors, many offering a suite of hardware collections including multiple sizes for a variety of room applications. Placing actual hardware samples on your cabinetry door samples makes a real difference in finding the right hardware for your project.
Traditional Types of Cabinetry Hardware—Knobs and Pulls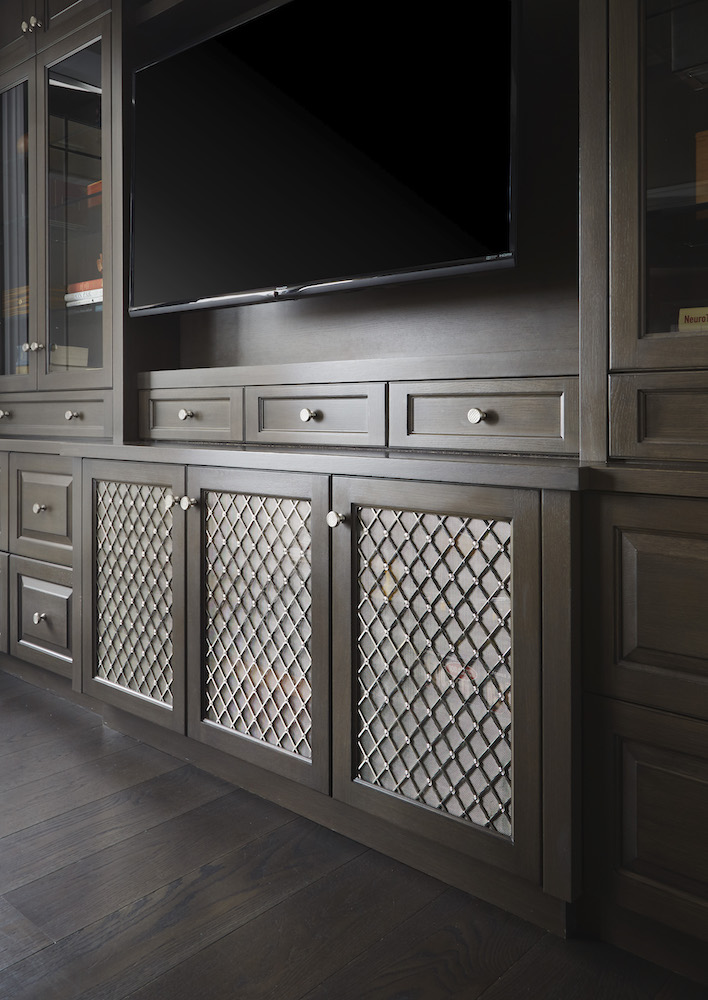 Traditionally, knobs are used on doors, and pulls are used on drawers.  In today's designs, shapes and finishes can be mixed successfully yielding beautiful results.
Knobs can be a simple spherical shape, ornate, or linear on a backplate. Updated traditional and transitional styles are popular for current projects, but vintage and historical styles are always important for period-specific homes.
Great examples are "gold and glass" knobs you'll often see in homes from the early 1900s.
If kept in good condition, there's nothing quite like the look, feel, and finish of a traditional ornate knob of glass or crystal.
Backplates on knobs and/or pulls protect your cabinetry, and give a more substantial feel.  While often seen with more traditional styles, there are clean and modern backplate options available that look amazing.
These backplates not only protect the surface of the door or drawer, but also often provide a contrasting color or element in the design.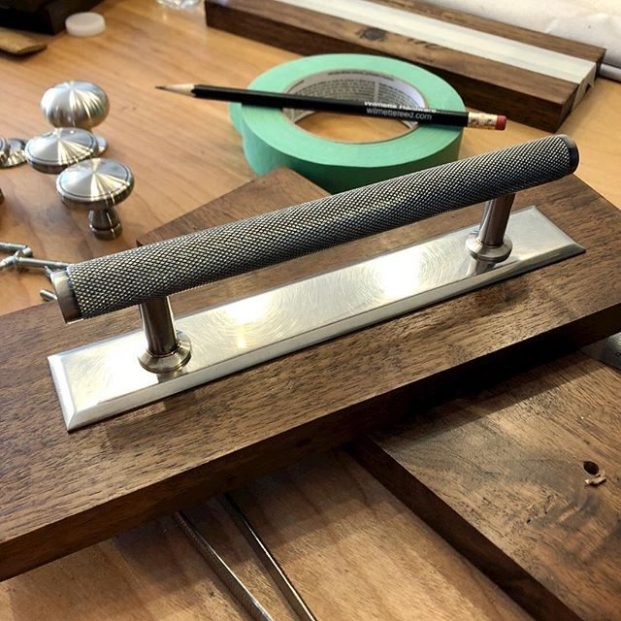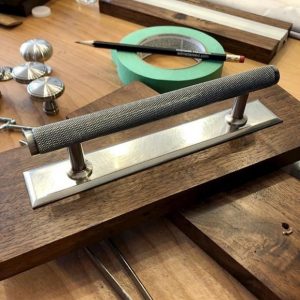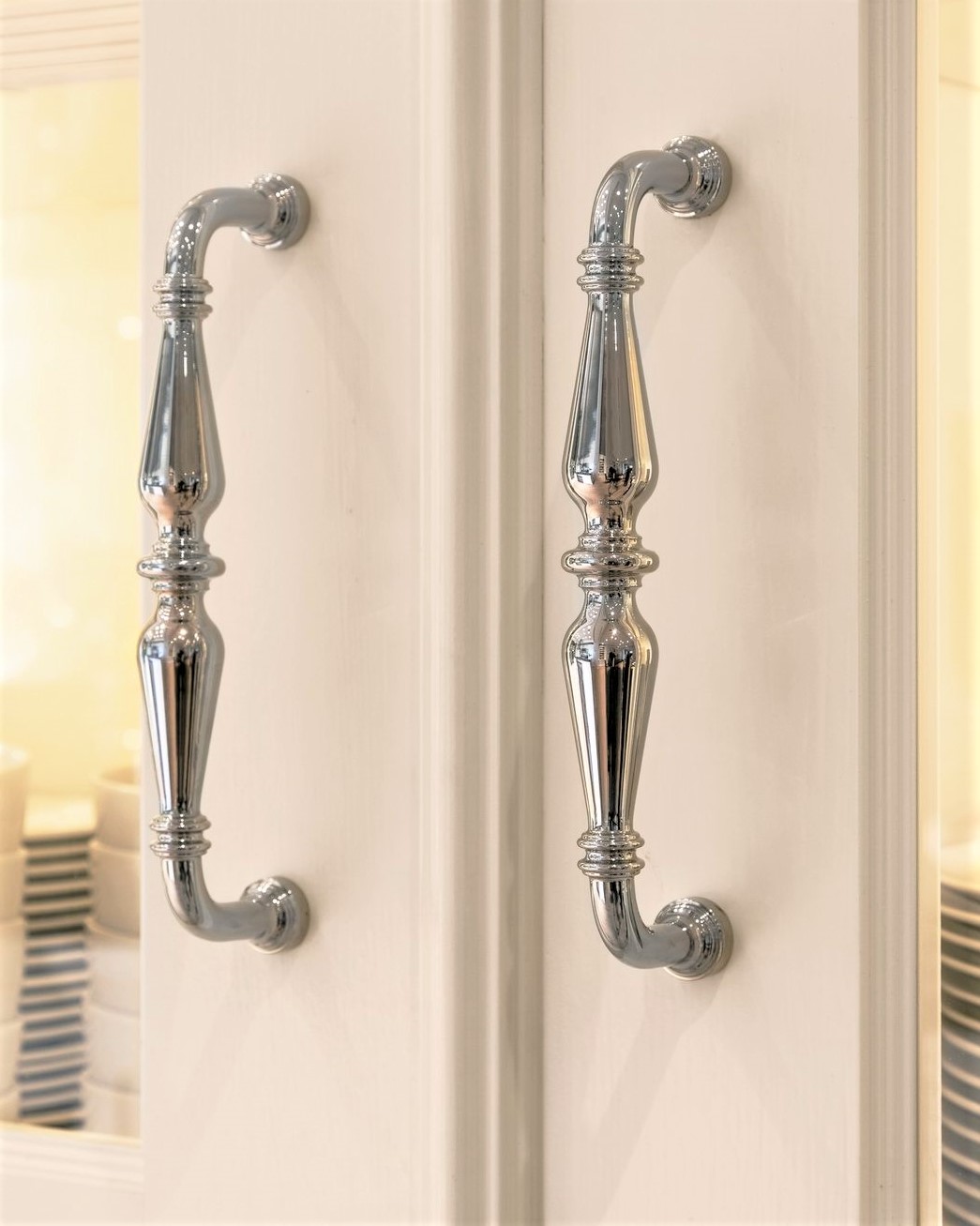 Cabinet pulls are available in a variety of styles, from simple bar pulls to beautifully detailed and ornate.
When selecting the pulls for your custom made cabinets and drawers, make sure to match the style of other elements in the overall design.
Common mistakes include pulls that are not sized properly, or not using a true appliance pull for a heavy refrigerator door.
The sky's the limit when it comes to design ideas – just make sure your elements and hardware choices all make sense together and you'll love the finished look!
Many manufacturers offer appliance pulls as part of a collection or suite. These are sized appropriately for larger custom panels usually for refrigeration so that you maintain the function and aesthetic integrity of your design, with 10"-18" being the most popular sizes.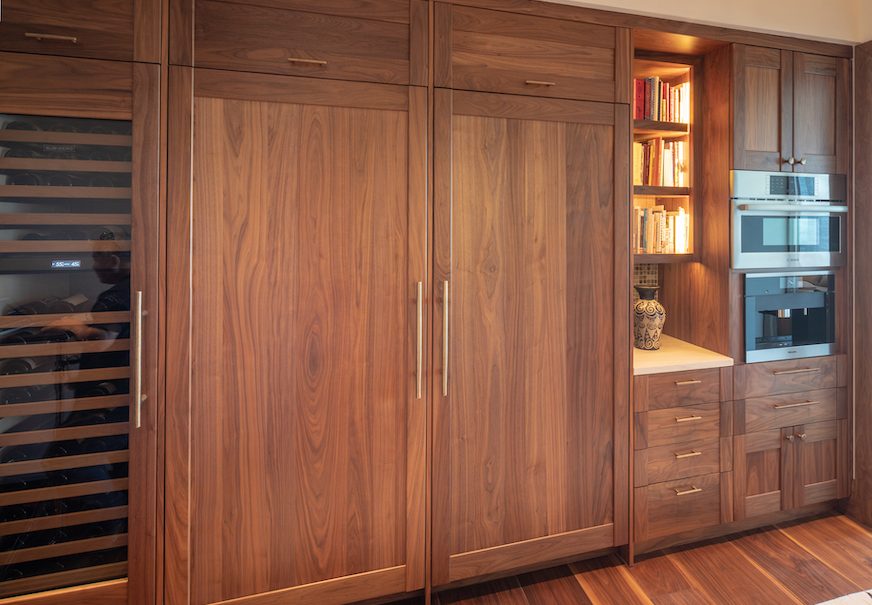 Additional decorative hardware for traditional projects may include Icebox hardware and cremone bolts—very Historic in nature.  Updated decorative versions are available today for creating another dimension of detail to cabinetry and the overall look.
Contemporary Types of Cabinetry Hardware
Simple Pulls • Integrated • Recessed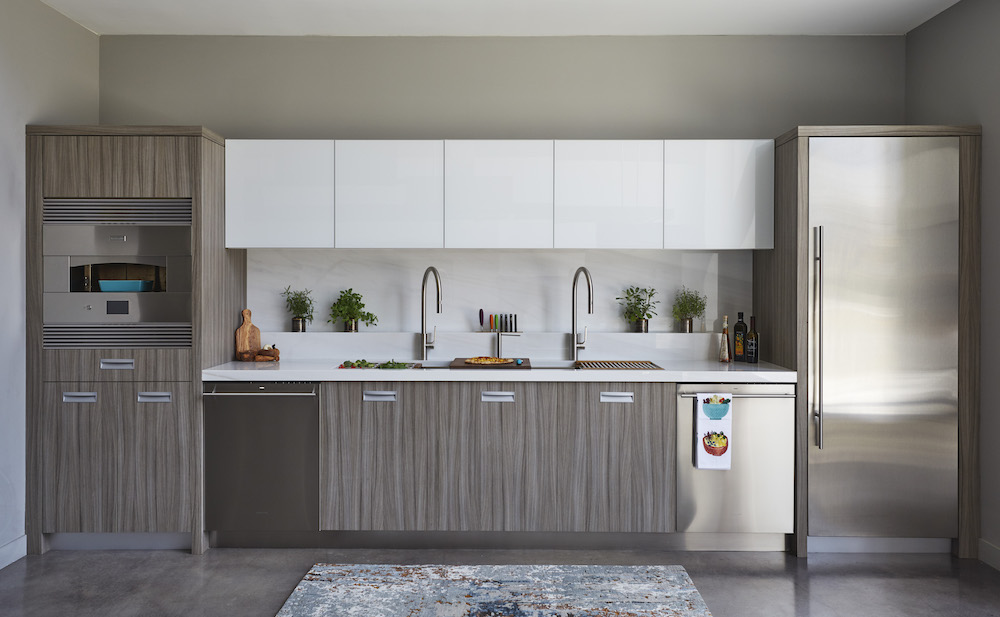 For Contemporary projects with a streamlined look, a minimal pull, recessed or integrated handle is a great choice. Bentwood has several unique door styles with integrated handles that are winning designs for your custom made cabinets.
One of our recessed door styles is shown above in the Monogram Chicago Showroom located at the Merchandise Mart.
Tab or Edge pulls are machined right into Bentwood doors for strength and durability. This offers not only a minimal profile but allows for easy opening. 
These create a modern look with minimal footprint, so the elegance of the cabinet surface and overall design is even more prominent.
A great example is shown here in this galley style kitchen.
As the demand for transitional designs is still on the rise, several door styles with handle integration have been developed by Bentwood and now are top sellers in our collection.
This gives your custom made cabinets an uninterrupted look, adding to the appeal and seamless design.
Of course, there is also the option to forgo visible hardware for more hidden options that include push to open, manual, or automatic.
Fabulous Finishes for Custom Made Cabinets
There is a wide variety of decorative metal finishes available today, also seen in Decorative lighting fixtures, shelving units, appliances, and furniture that can influence your hardware choice. Consider all finishes and decide what repeating elements are right for your room.
Cabinetry hardware is available in several base materials, including brass, and metal alloys.
The highest quality pieces are made of brass and are unlacquered. Unlacquered brass hardware is plated, has almost unlimited finish options, and with a little maintenance will last forever.
The most popular finishes are:
satin nickel
polished nickel
satin brass
polished brass
oil rubbed brass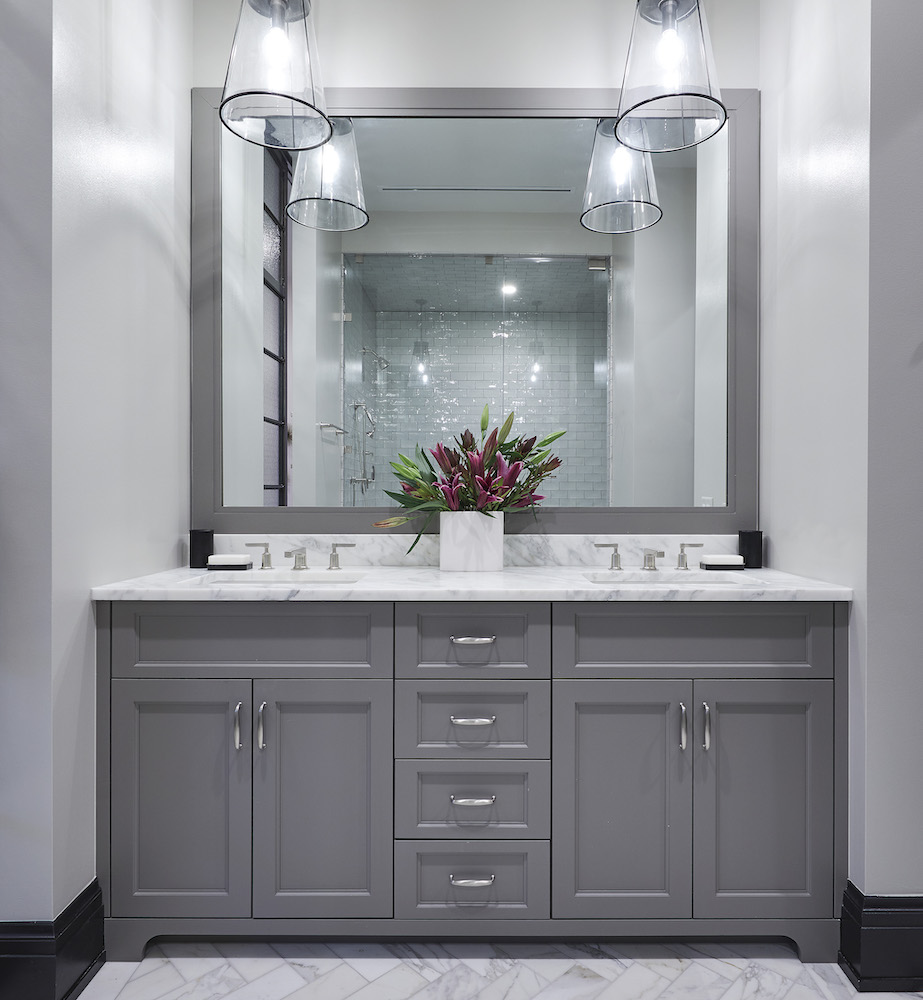 Custom Hardware and Replating Options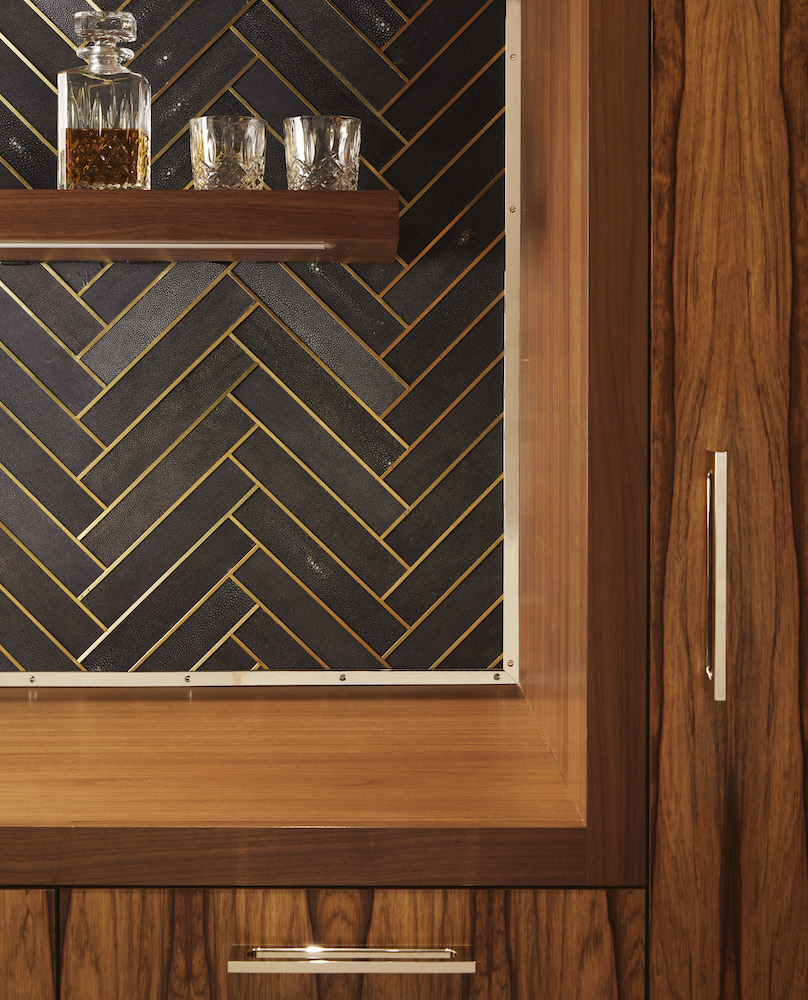 Why would you need custom hardware?
Just like buying a new car or a custom suit, it's nice to have options!
Gemstones set in vanity hardware, leather pulls for a Butler's Pantry, or modern polished nickel handle for the Wet Bar – you can create whatever kind of wow factor you like with custom hardware!
Our design team would be happy to explore design options and hardware ideas with you to help you create right finishing touch on your project!
Maybe you own a historic home and would like to Replate existing hardware in a different finish to match an updated look for a remodel. Specialty restoration hardware platers can assist. One of the best in the industry is our friends at Al Bar Wilmette Platers.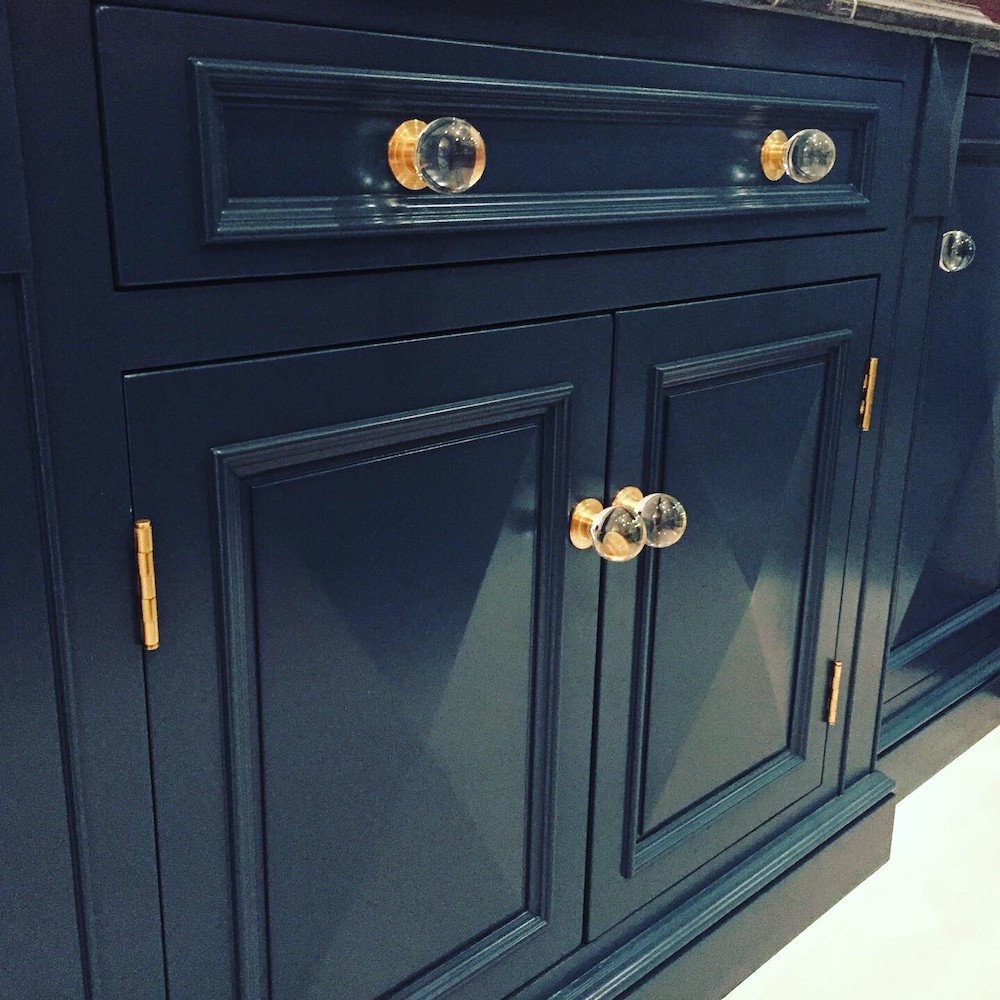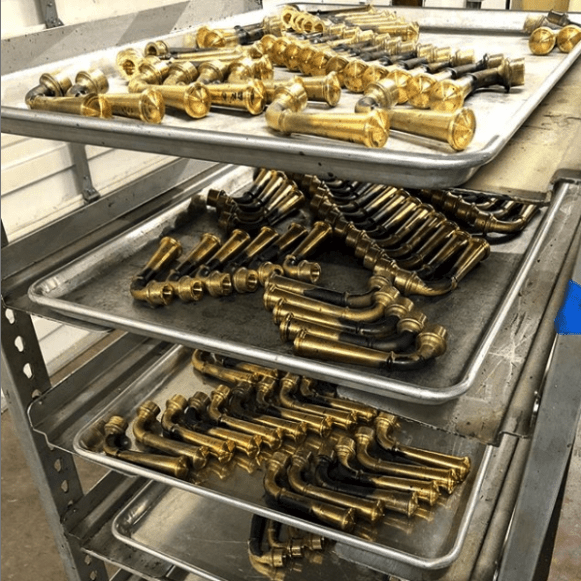 Before You Place Your Hardware Order for Your Custom Made Cabinets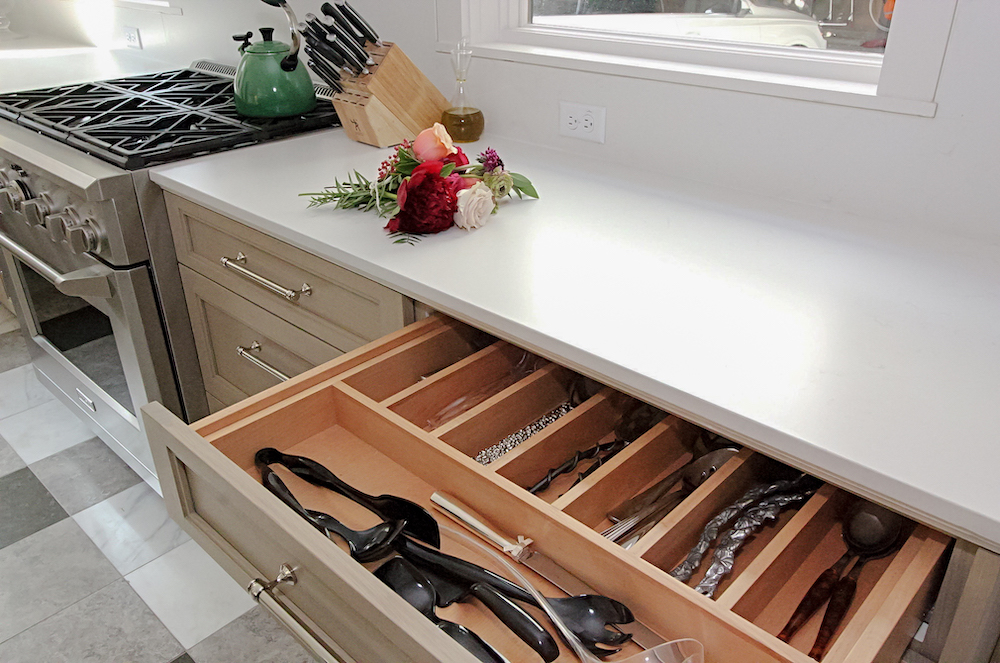 Confirm sizes needed—For example larger pulls for the appliances and pantry, and smaller pulls for drawer banks and knobs for glass front doors.
Door styles with raised panels will have restrictions. Check hardware projection and make sure it complements the door style and does not interfere with mouldings
Make sure your hand fits and is comfortable  to use—it may look pretty, but may not function like you need it to.
Count and count again—Remember to confirm quantities of each item and size. It is easy to miscount or forget a less used drawer.
Place your hardware order the same time as cabinetry order. It may take time to fulfill your order and foundries may need time to manufacturer 40 matching hardware pieces in the selected finish for your project.
Buy quality—it may be tempting to order online sight unseen but think about a lasting product in a finish that you have seen in person.  And if you happen to need another piece of hardware or have a question, a representative and manufacturer will be there to offer support.  Investing in high quality product, just like your custom made cabinets, will provide a lifetime of beauty and performance.
Find Inspiration Near You
Are you looking for some inspiration and creative ideas for your space? Look through our gallery to discover some of our finished projects.
Summary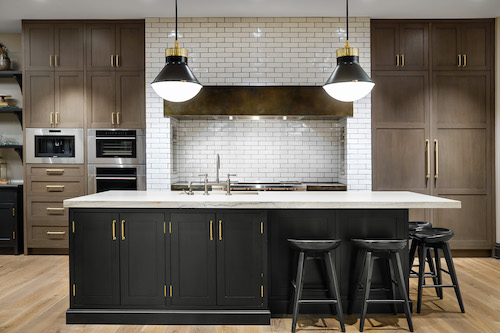 Article Name
What to Consider When Selecting Hardware for Custom Made Cabinets
Description
If you are planning a home remodel, one thing some might not realize is what goes in to choosing hardware for custom made cabinets. Read on to find out.
Author