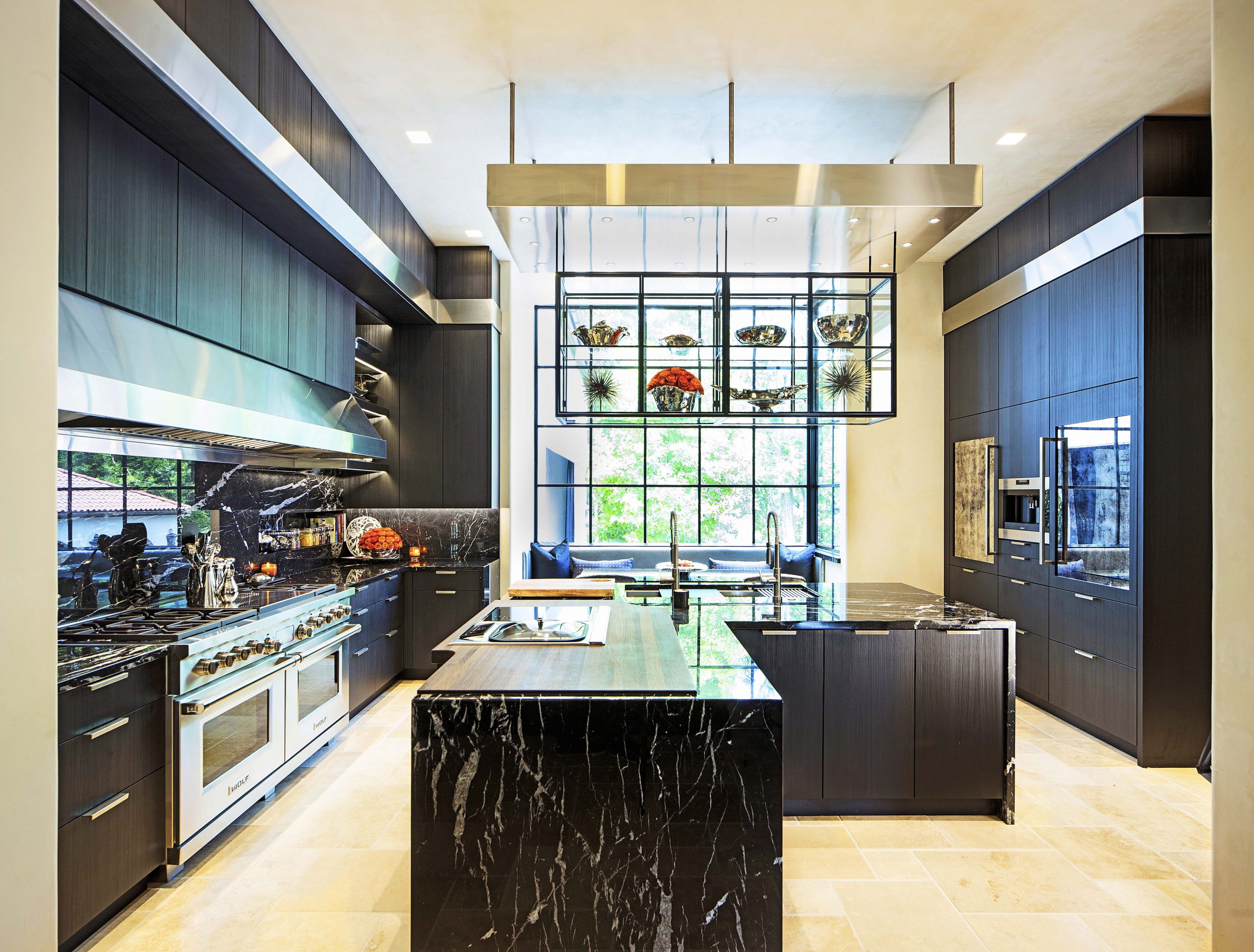 While in Dallas exploring the best resources for her Knoxville home addition project, Moll Anderson was referred to the Bentwood of Dallas showroom. There, Moll met Senior Kitchen Designer Bill Algier, who shared the same passion for: fine home and kitchen design, luxury living, cooking, entertaining, and enjoying life! As a successful author, TV personality, lifestyle influencer, and overall creative talent, Moll Anderson knew Bill was the right talent to collaborate with for her own special project.
Designing for Today's Living in a Historic Home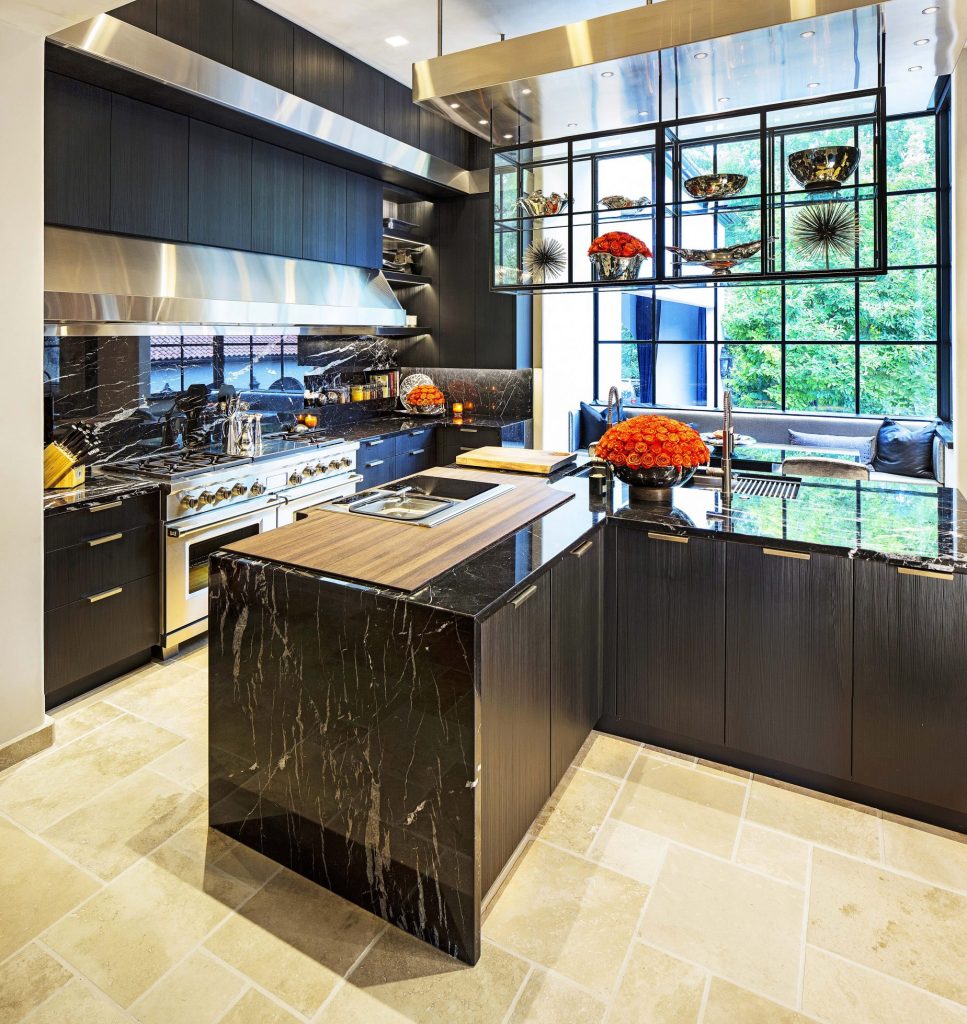 The challenge at hand was creating an Open Kitchen Design that supported entertaining for 20, modern conveniences for family living, and a fresh Contemporary design within the existing 100-year-old TN home.
Solutions included opening the walls to achieve the extended kitchen area. Plus, the Open Floor Plan now allowed a huge window to become the kitchen focal, filling the room with natural light and providing a view to the beautifully landscaped property.  Also, a Custom hanging shelving unit over the island was designed to enhance the composition without obstructing the mesmerizing view.
Next, because the Soffit needed to remain in place, it naturally became the datum line for the entire room. Adding stainless banding gave visual interest and detail to this existing component that became a huge win. We also love the Focal Hood of Stainless Steel extending beyond the range for large scale design, wow factor, and great material detail.
Kitchen Islands That Both Wow and Perform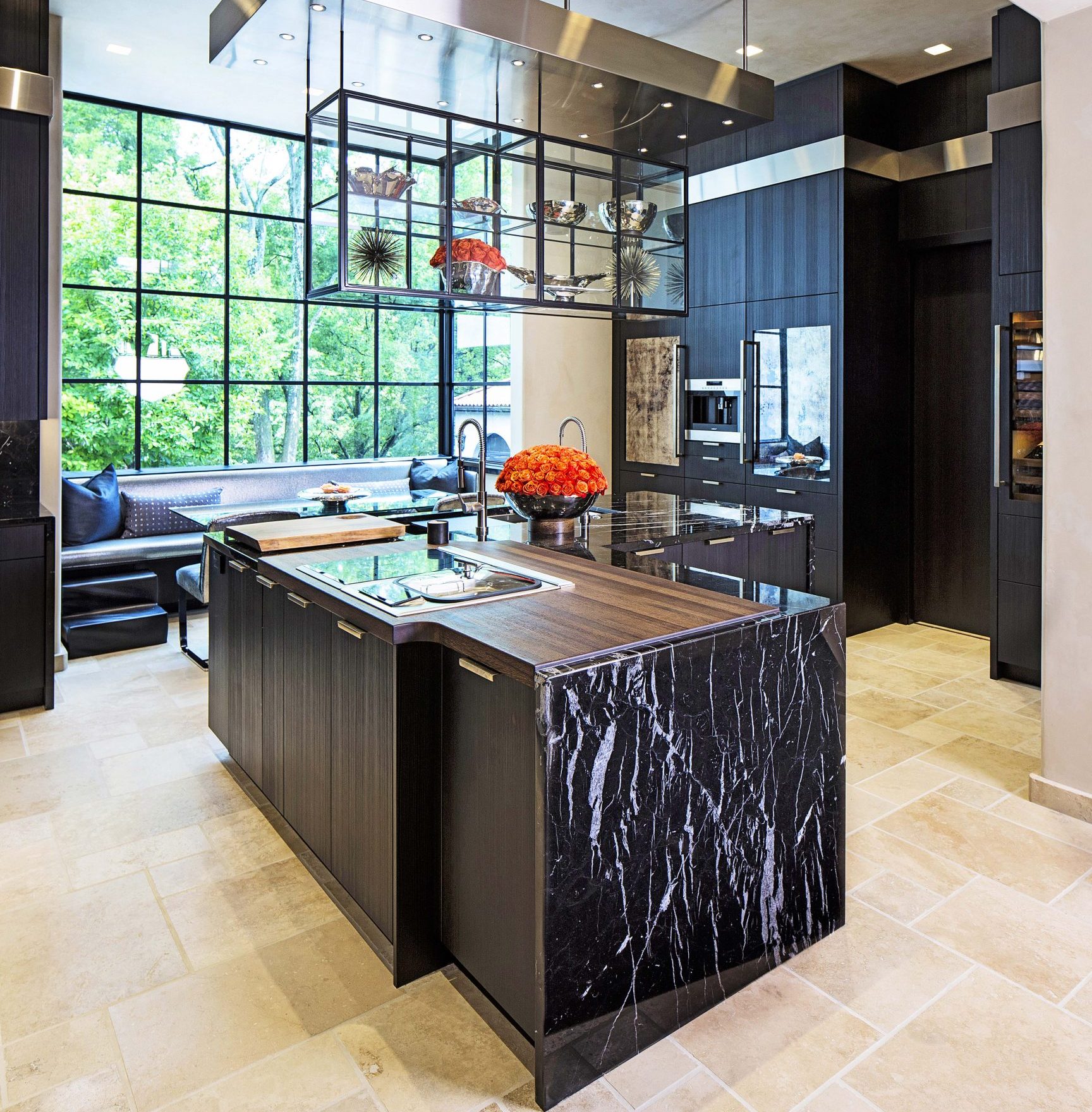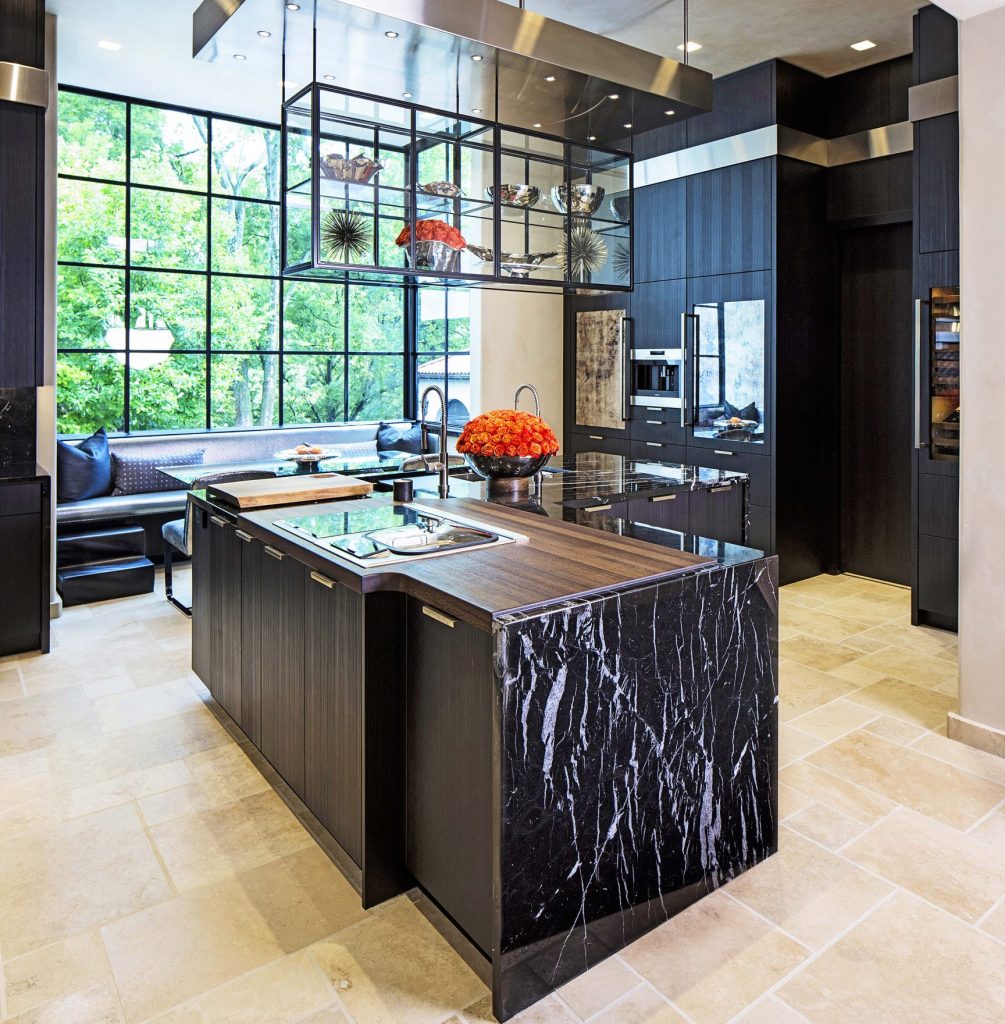 The new kitchen design consisted of generous kitchen space, including large islands. "Go Big or Go Home", as Moll shared.
Shown above, an incredible 'L" shaped island with dramatic Waterfall detail in Nero Marquina. A custom 2-inch wenge countertop adds warmth and an extra dose of luxury on the range wall side. The 4' Galley Workstation™ with two Galley Tap ™ faucets is the perfect island vessel for easy food prep and casual serving.
This island is what any busy family would love! Beverages for thirsty kids at their fingertips—yes please. Moms, imagine how convenient to have a separate beverage area with pull out drawers!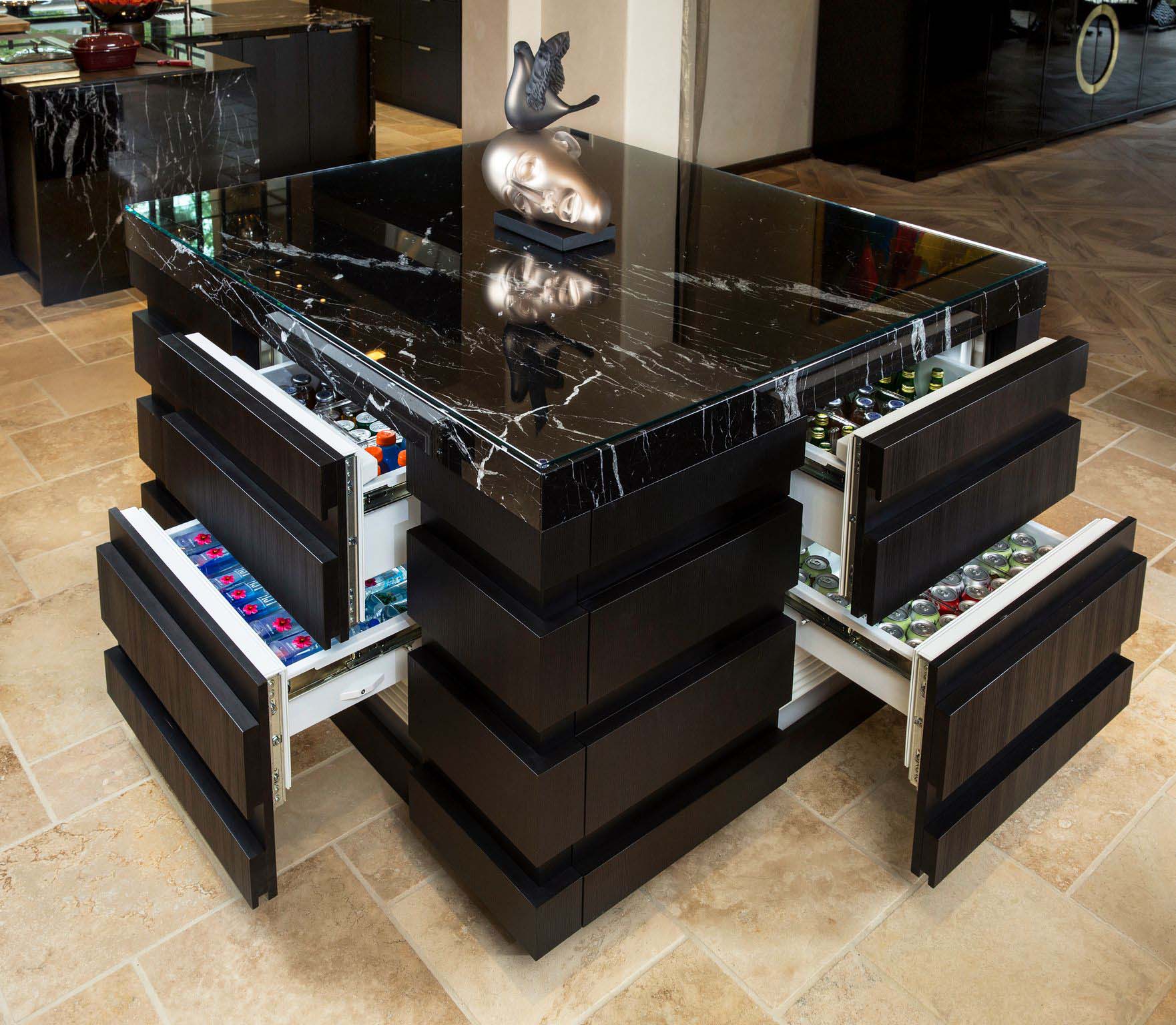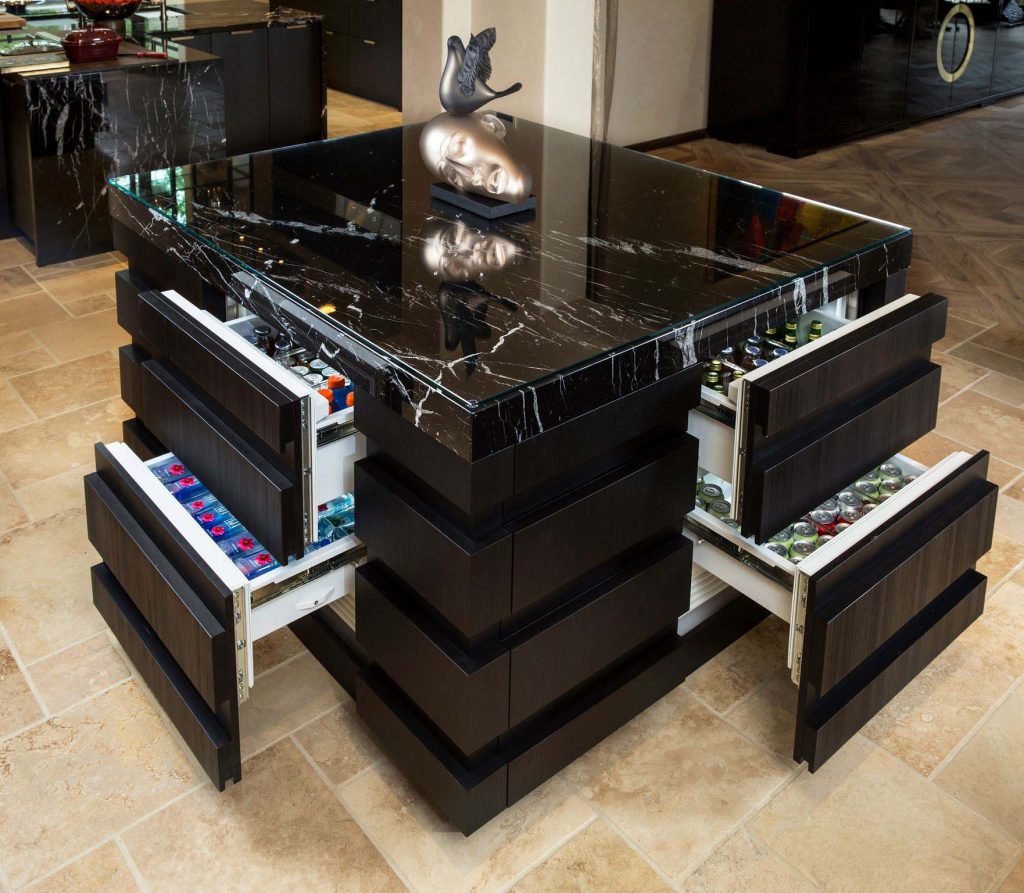 Color and Material Palette— Up Close and Personal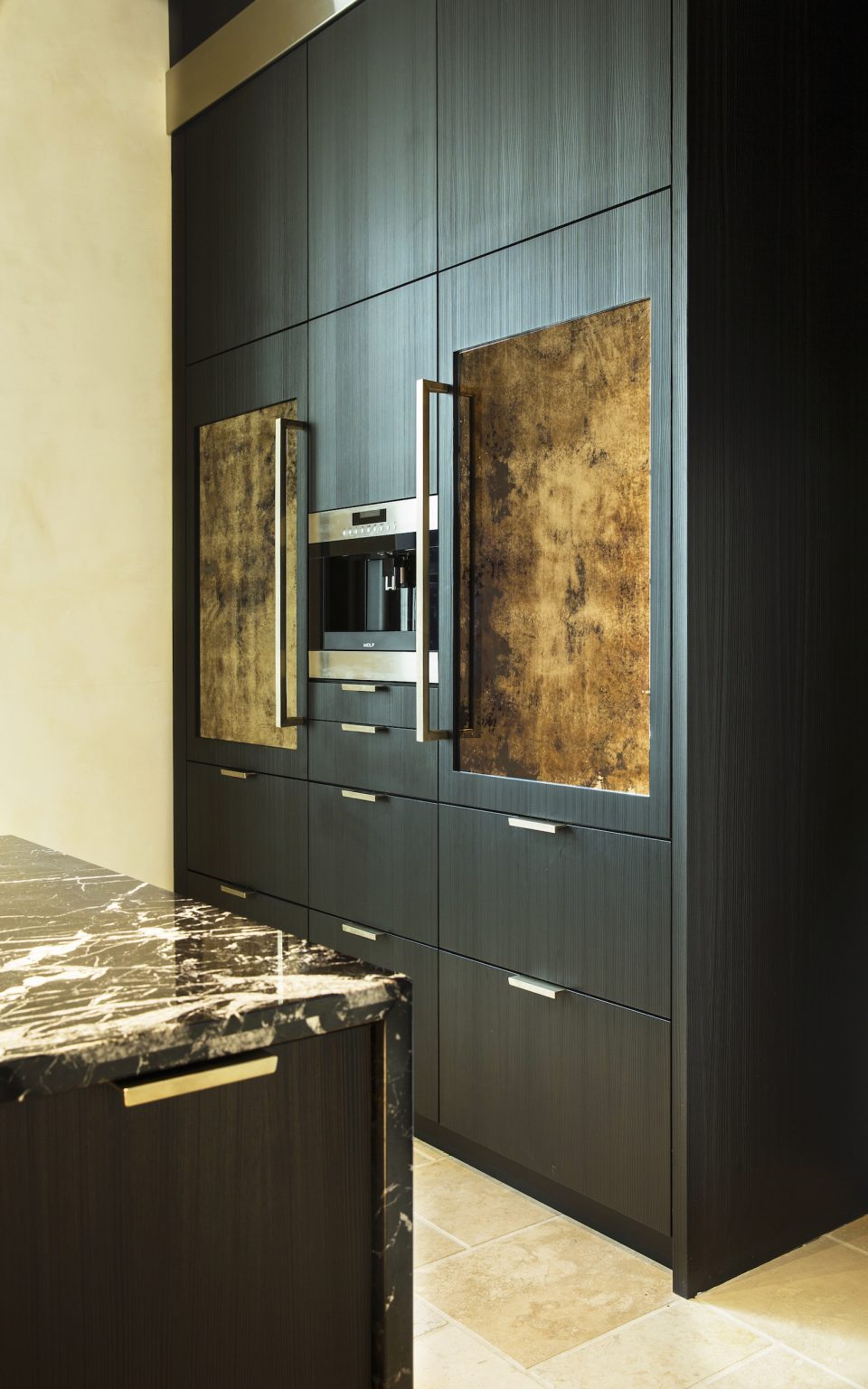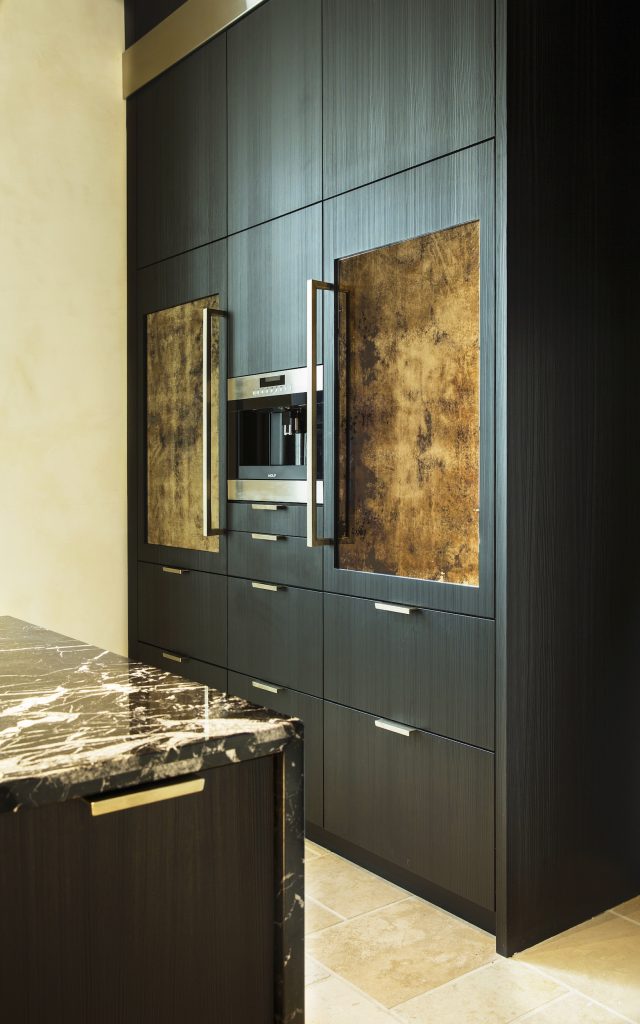 When collaborating with the author of Change Your Home, Change Your Life with Color: What's Your Color Story, color and materials were very personal. So what cabinetry and finish did Moll choose for her kitchen?  The Power of Black just felt right after spending time at the Bentwood factory and collaborating with the finishing team for her Contemporary project. A custom 'espresso stain' was created for her textured conifer cabinetry. And because Moll extended her cabinetry up to the ceiling, the full effect of color allowed complementary materials and details to shine through.
For the Love of Entertaining —The Scullery
And now, The Hidden Surprise—an all-white Scullery—a place where everything is easily displayed and at your fingertips. Open Stainless Steel Shelving, Glass & Serving ware storage, and a matching door in the light palette are the perfect additions for Moll's Kitchen!  "Bill knows all the gadgets—not one bit of wasted space here."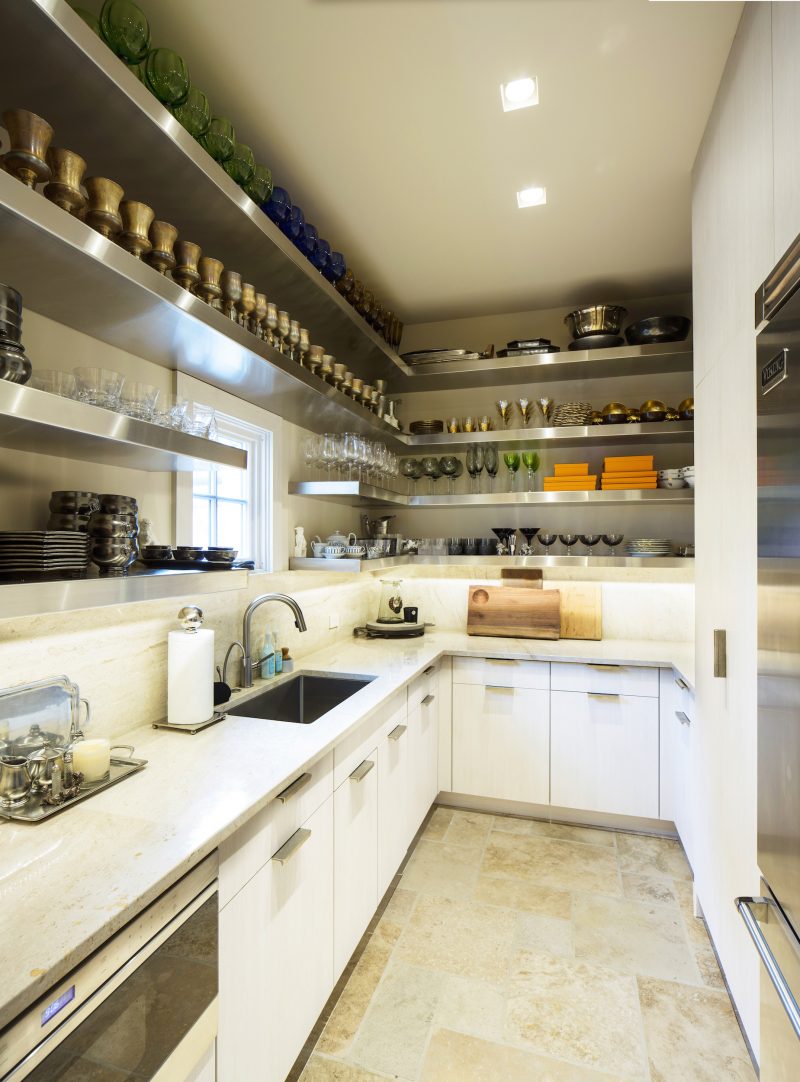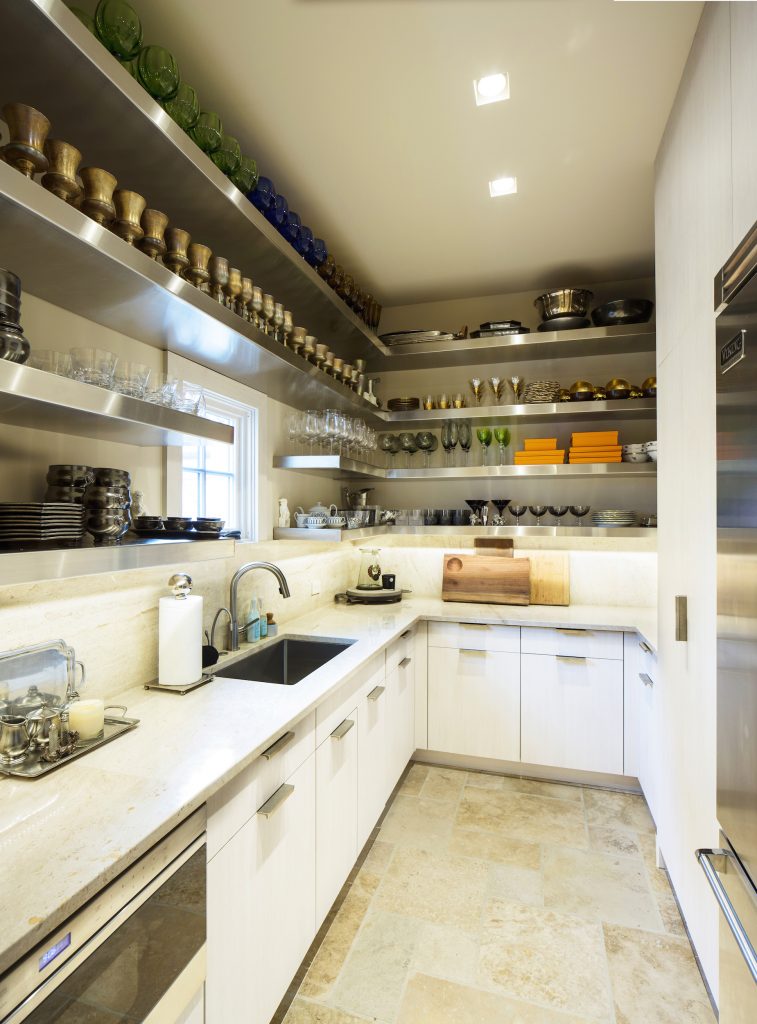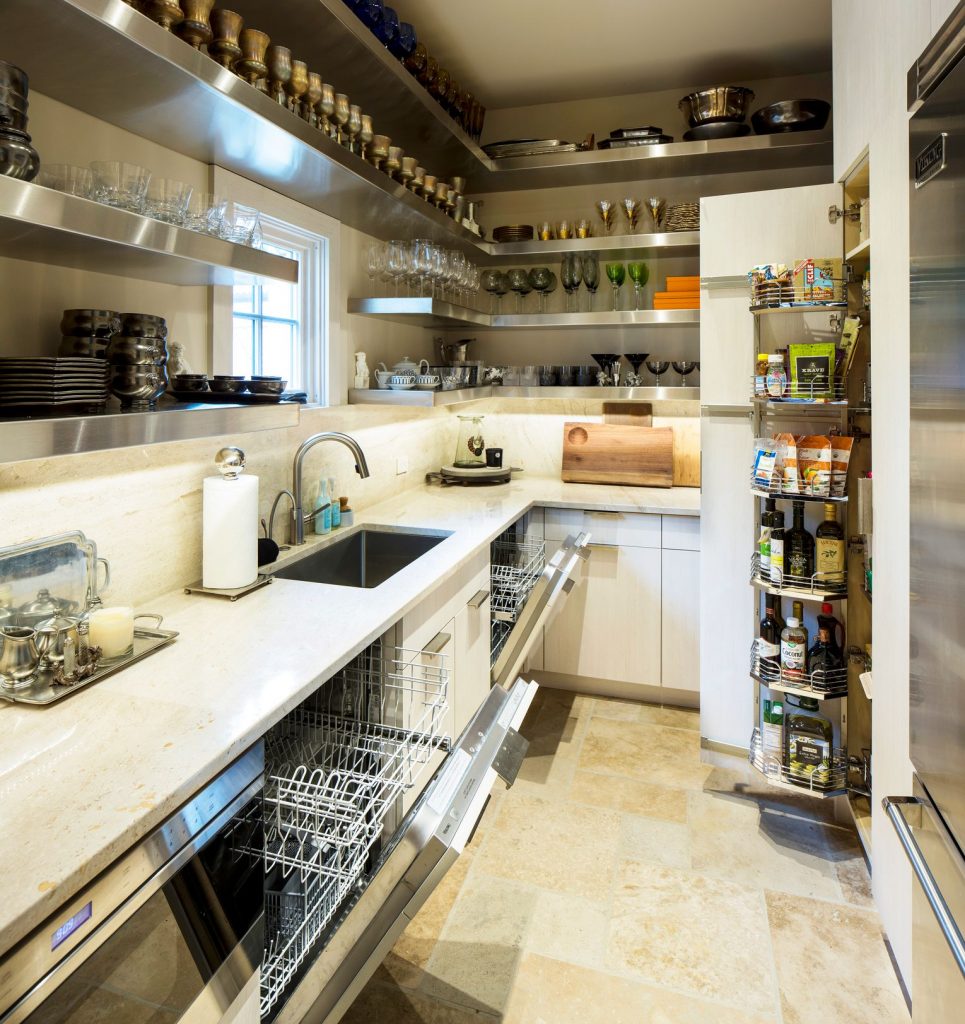 This real working room supports entertaining, prep, and clean up.  Shown here are double dishwashers, sink, and refrigerator, to help get the job done! Moll shared that this room is her favorite kitchen design element, "happy to say everything flows so beautifully in the hidden pantry area."
Cheers to a Beautiful Project and New Friends!
We are so pleased our team successfully brought Moll Anderson's vision to life for her cherished Knoxville home. From the entire Team at Bentwood, we find it very exciting to work on special projects for clients who appreciate our design, product, and service. It is not every day we meet such extraordinary people we now call our dear friends.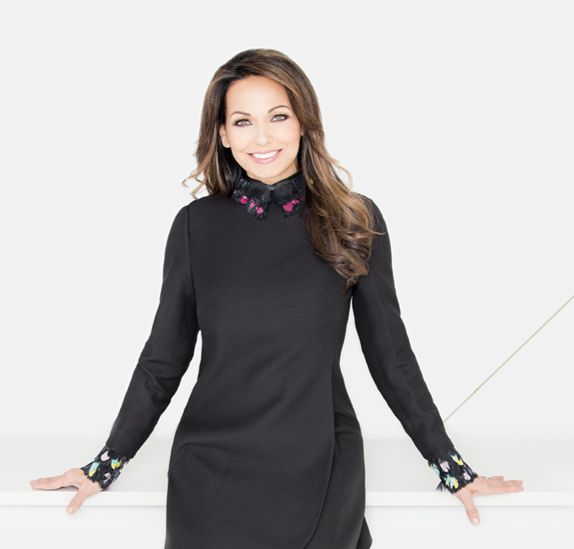 Find Inspiration Near You
Summary
Article Name
Kitchen Design Collaboration with Moll Anderson for Her Tennessee Home
Description
Take a peek at Moll Anderson's addition to her historic home in Tennessee. Beauty and function abound in this kitchen design collaboration with Bentwood.
Author