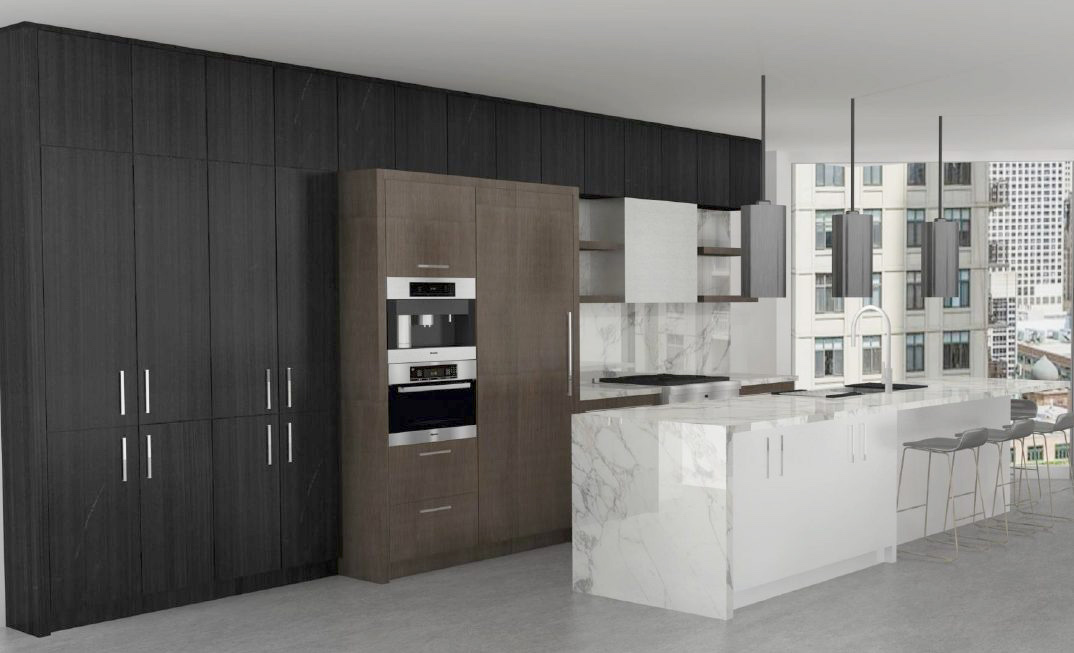 3D rendering
At Bentwood Luxury Kitchens, we often talk to homeowners who are ready to begin a remodeling project, but aren't sure who to engage and how this process 'all works.'  The size of your project will speak to the level of assistance required and materials / services needed to see it to completion. We've found that a kitchen remodel checklist is a great place to start as you do your homework of exploring current products, materials, and appliances, so you have a place to start and come away with your initial 'Must-Haves' List.
For a visual reference we suggest you save kitchen project images you like to start defining your style and material preferences. Save these images in a designated file to make this easier. This will be a key resource when you sit down with the professionals who will assist with your project.
Remember, you don't have to become an expert here—that's your team member's job, but you do need to share your preferences, give a budget, and discuss what is most important to you and your family for the best possible outcome.
A Helpful Checklist is key to defining your scope of work and knowing who will be doing what for your project. Each of these below areas makes up a basic kitchen remodel project budget.
Kitchen Remodel Project Checklist
1. CONSTRUCTION — General Contractor or Design-Build Firm
Requesting permits
Space planning
Demo & preparing space
Floor installation
Electrical service
Painting
Coordinating resource trades
This will be your primary team leader, so make sure you have a clear line of communication and expectations are clearly defined.
Contractors rely on accurate plans and good communication to make sure your kitchen remodel project moves along smoothly and delivers the right finished product.
2. CABINETRY — Kitchen Showroom or Cabinetry Provider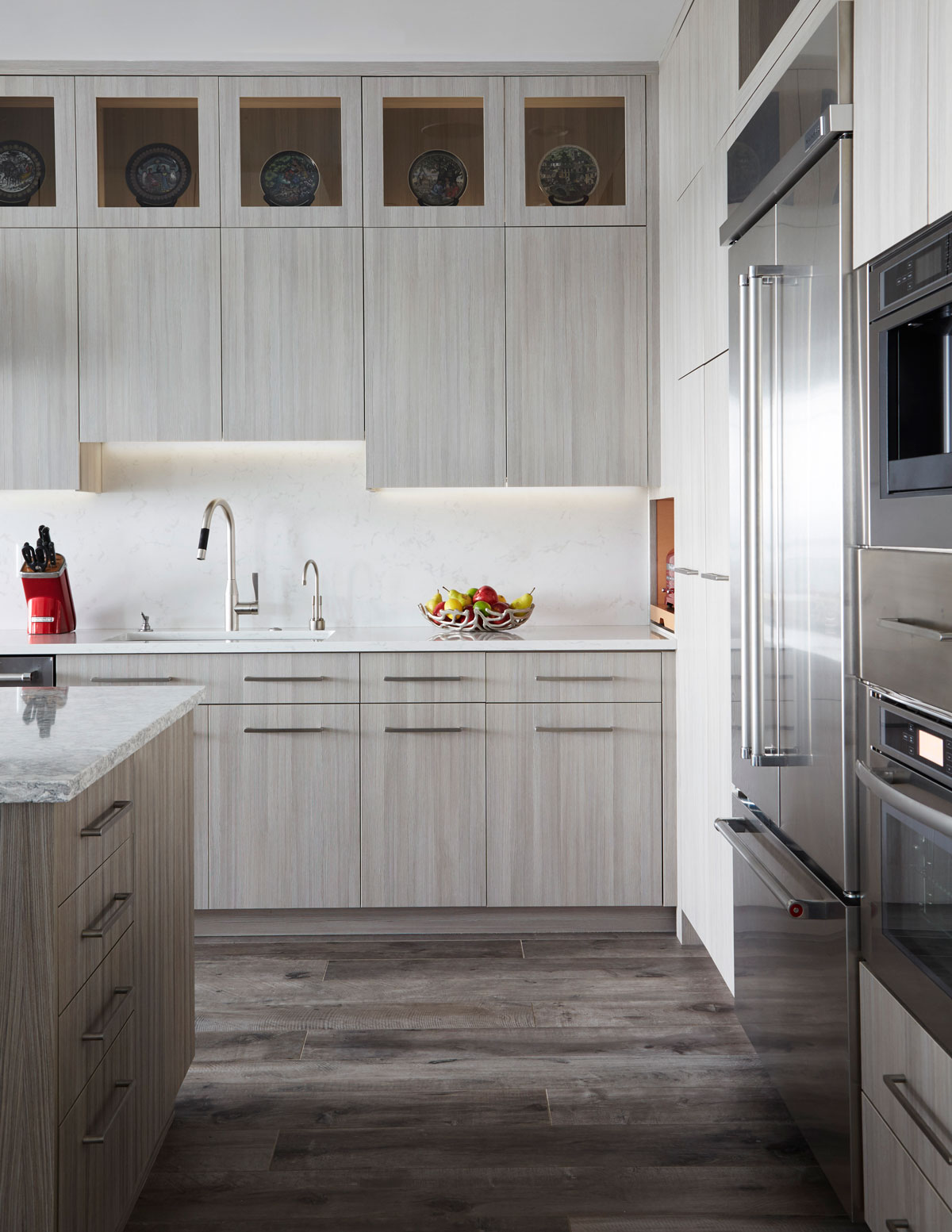 Kitchen design
CAD drawings
Cabinetry & matching millwork
Internal accessories
Hardware
Installation
Countertop and splash material selections including fabrication details
Plumbing, and how it integrates to kitchen design
Final appliance selection
Any custom kitchen components like a hood, metal shelving, and wood tops
Your kitchen is an intricate room that should look beautiful AND function for how you live! Engaging a professional who can design and layout your space is worthy of the retainer, which is usually 100% applicable to the cabinetry order.
Make sure you receive a sample from the cabinet manufacturer's current wood stock and approve stain and or paint colors before placing your order. Professional cabinetry installation offered through your cabinetry provider will save you time and avoid costly mistakes– they know their product best and take full responsibility. Ask about product warranties and any future service.
3. APPLIANCES — Appliance Experience Showroom or Retailer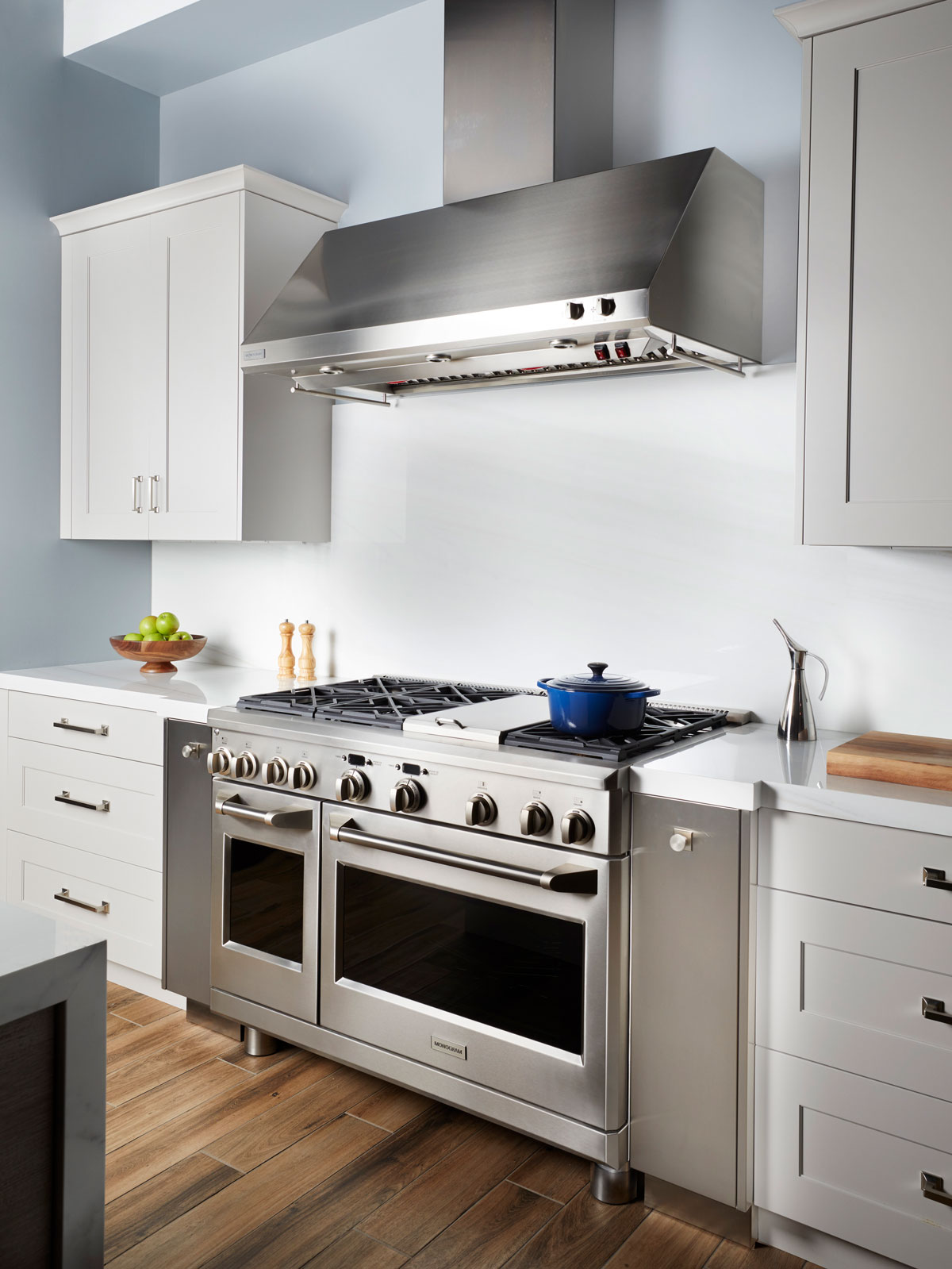 Range/cooktop/oven/microwave
Hood
Dishwasher
Refrigeration
Coffee station
Wine keeper
Delivery, installation, and service support
Appliance retailers and manufacturer experience centers both offer personalized service in selecting the best appliances for your project.
We suggest taking a Chef Demo Class for narrowing down the many options and models. This is a low-pressure environment to see appliances at work and ask your questions; and yes, you will be served delicious food and wine as part of the experience!
4. PLUMBING — Plumbing Experience Showroom or Retailer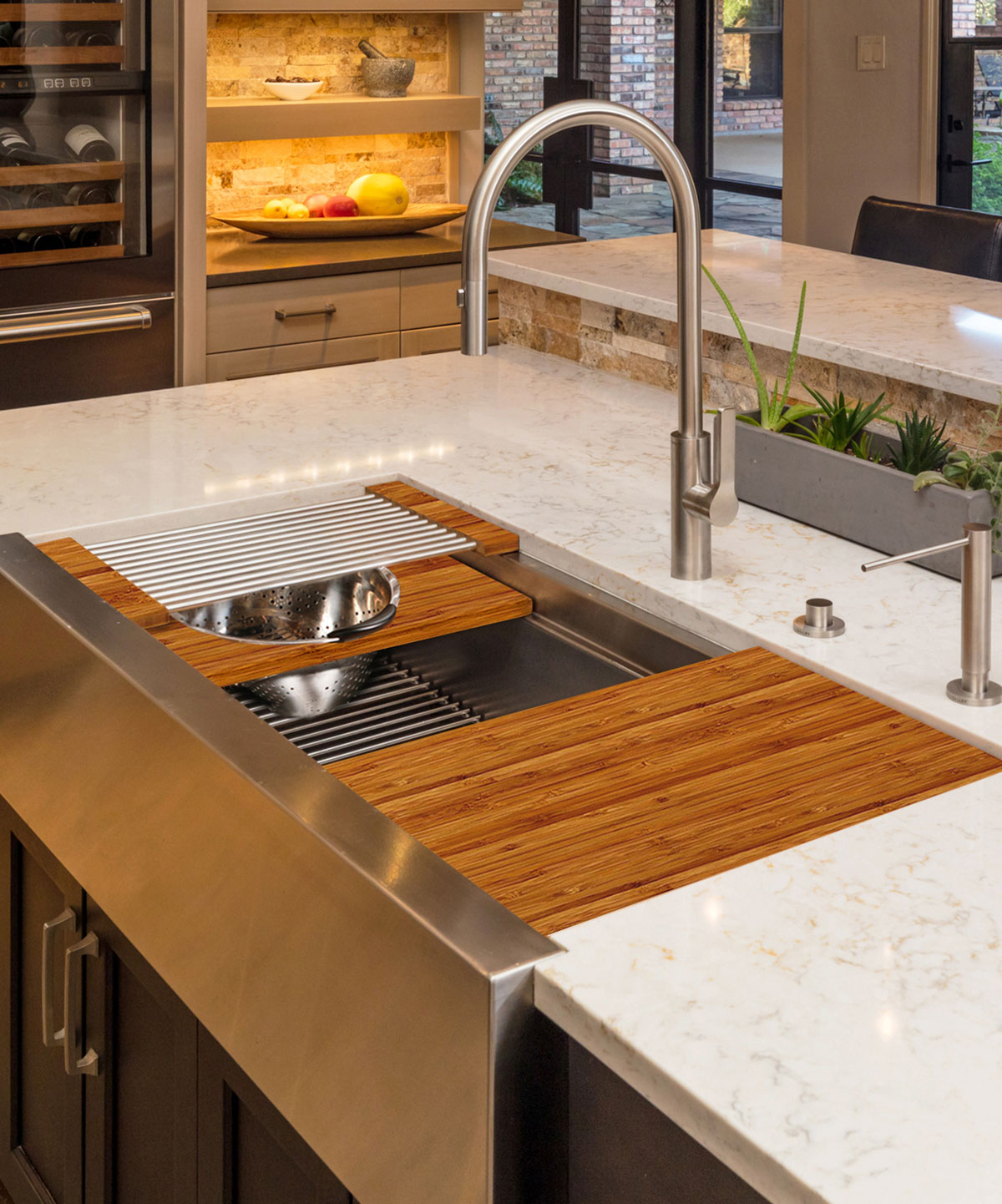 Sink
Faucet
Disposal
Accessories like built-in water filtration & matching soap dispenser
It is important to see plumbing products up close and personal. 
Closely examine the quality, function, and finish of fixtures since they are prominent in your kitchen and heavily used. Can you wash your largest pot/tray in the sink? Review optional accessories like the sink grate that save strain on your back!
5. LIGHTING — Lighting Showroom or Lighting Retailer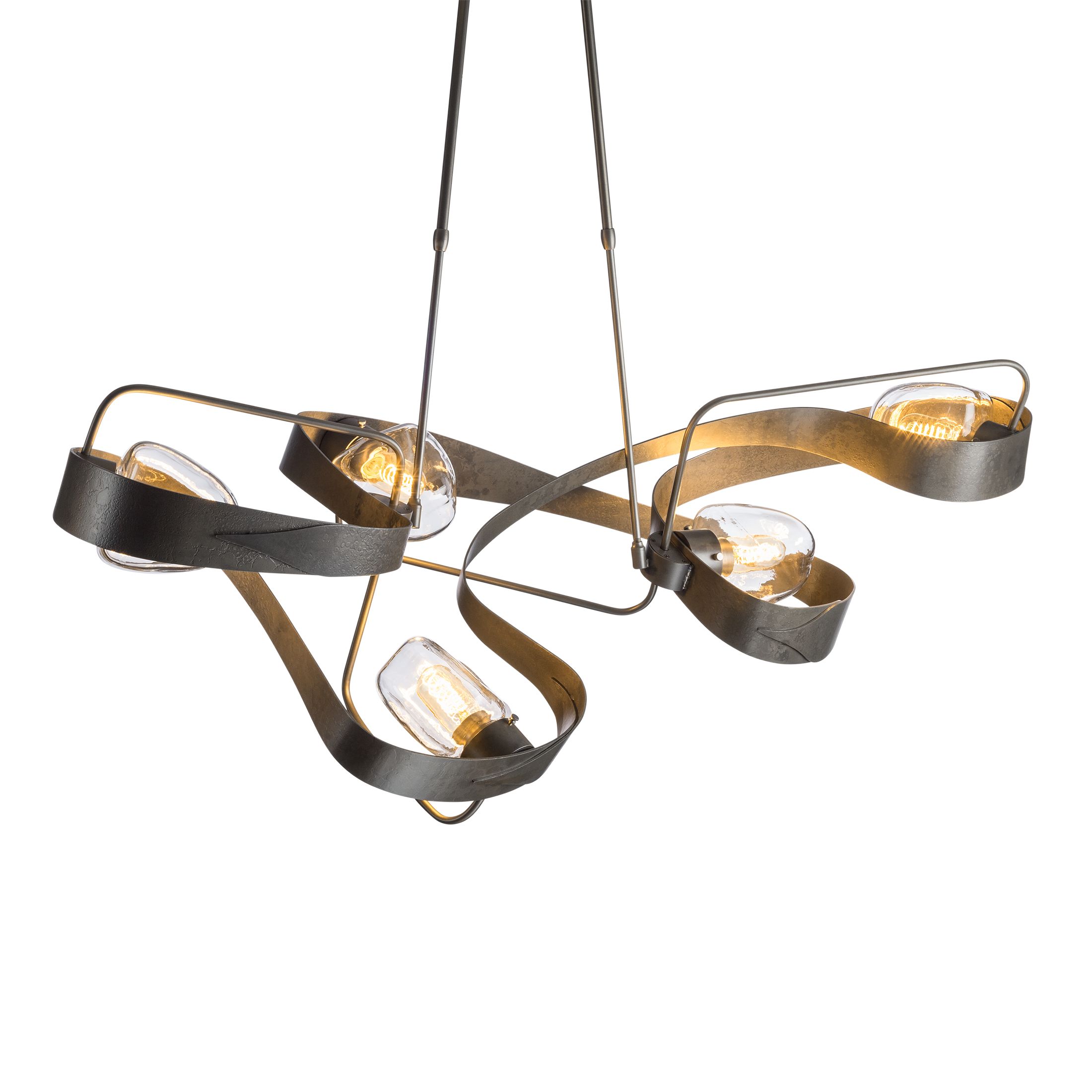 Decorative lighting fixtures
Ceiling/ task lighting options
Finding that perfect linear chandelier you saw on line is exciting, but will it work in your space? What size should you order? And yes, the light bulbs are usually extra. Today, lightbulbs are often specified with lumens (the amount of light emitted) instead of watts (the amount of power consumed)– feel free to ask for help!
In addition, a lighting plan from your kitchen designer or general contractor is a must-have so your beautiful fixture is perfectly centered over your dining table or large island. Make sure fixtures are dimmable, and you have enough chain for installation.
6. COUNTERTOP & SPLASH — Stone Showroom or Tile Retailer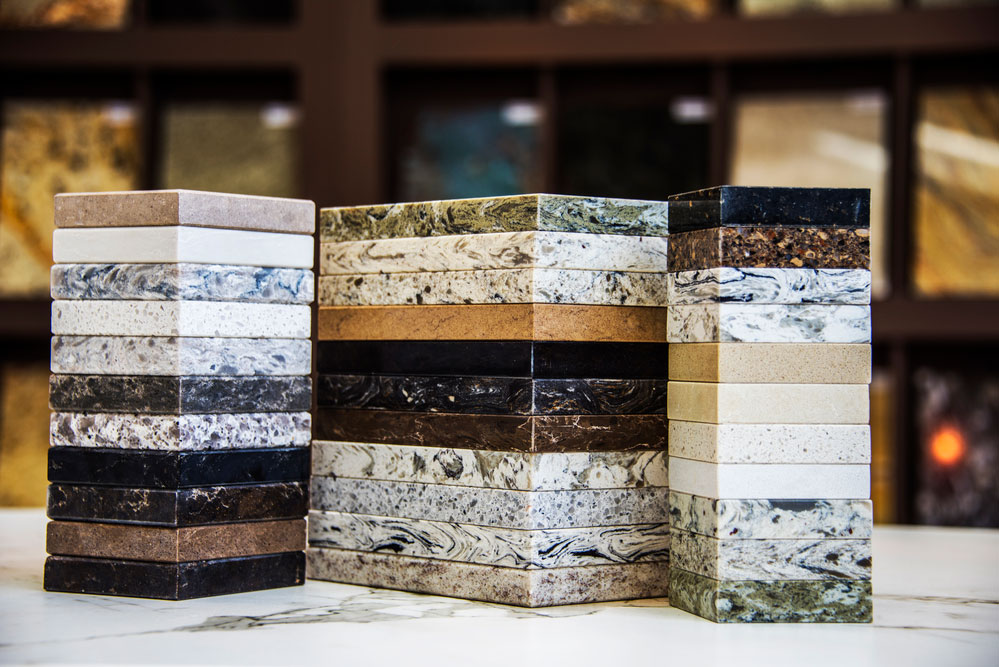 Countertop slabs in natural or engineered stone
Backsplash in stone or tile
Fabrication and installation
For countertop material, we suggest you go to the stone warehouse and personally look at slabs.
It is one thing to look at a small sample, another thing entirely to see a whole slab, and think about how this will look on your island.
In addition, you can review different finishes like honed, satin, or polished. You will need a reputable fabricator who will both fabricate the stone to the kitchen plan details and provide professional installation.
Tile showrooms typically just sell the product— your general contractor usually assists with installation.
7. INTERIOR DESIGNER — Independent Designer (Optional)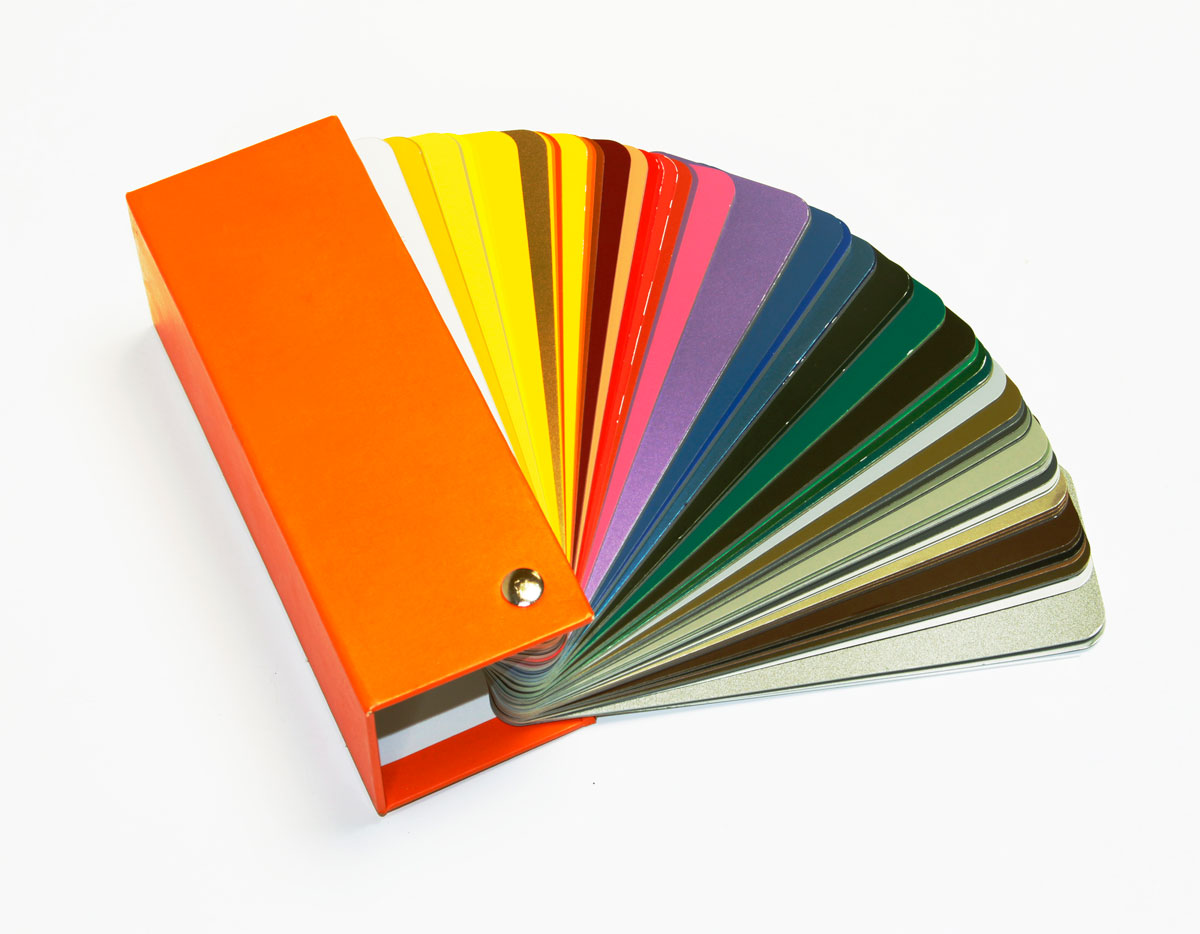 Furniture
Decorative lighting
Accessories, stone/tile selections
Paint colors, and final material selections
Additional services include:
Furniture layout
Custom furniture design
Lighting plans
Selecting art pieces
Room stylizing
Interior Designers are creative Trade professionals who can purchase directly from manufacturers for you. They can quickly identify products and materials for your review, come to your home, and save hours of your time.
Why Doing Your Homework Matters
Many components make up a kitchen remodel project, so doing a little homework is important in deciding which products and services are a priority when developing your project budget.
Hiring the right professionals who are willing to coordinate with other trades on your project and communicate with your best interest are usually worth the cost.
"A" List Professionals Represent:
Quality products
Fine design
Client service
Problem-solving
Excellent craftsmanship
Find Inspiration Near You
Are you starting a new project and looking for some inspiration and creative ideas for your space? Look through our gallery to discover some of our finished projects.
Summary
Article Name
Kitchen Remodel Project Checklist
Description
We have created a helpful project checklist for your kitchen remodel to help define your scope of work and know who will be doing what for your project.
Author