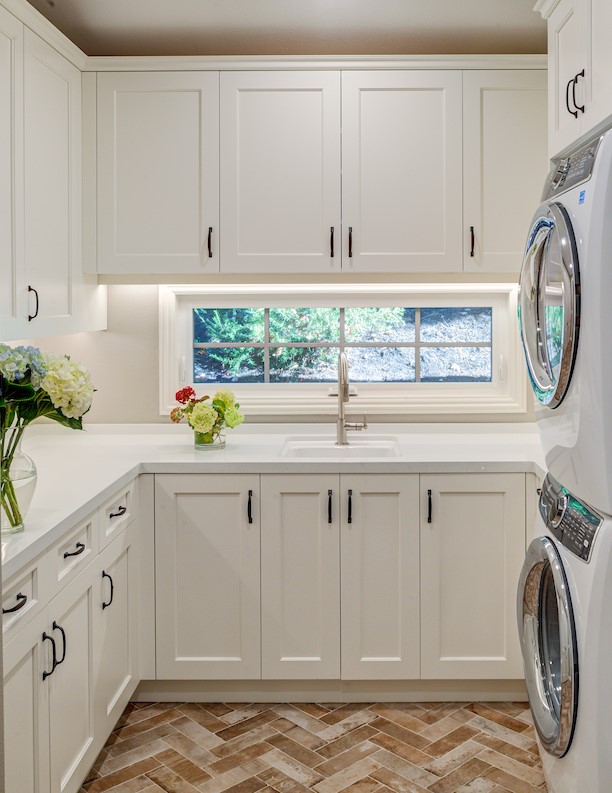 Treve Johnson
Traditional Laundry Rooms have become reinvented for today's flexible living environments. Just like the working kitchen area, laundry spaces are no longer closed off from the social areas of the home. The days of doing the laundry in the basement are over. Aesthetics and function are now important in every room of the house.   
At Bentwood Luxury Kitchens we offer a full range of cabinetry materials that are beautiful and durable for those functional rooms outside the kitchen. Let's explore some of our current projects that include updated laundry areas that may lend some inspiration to your own project.    
Laundry Room

Design

Parameters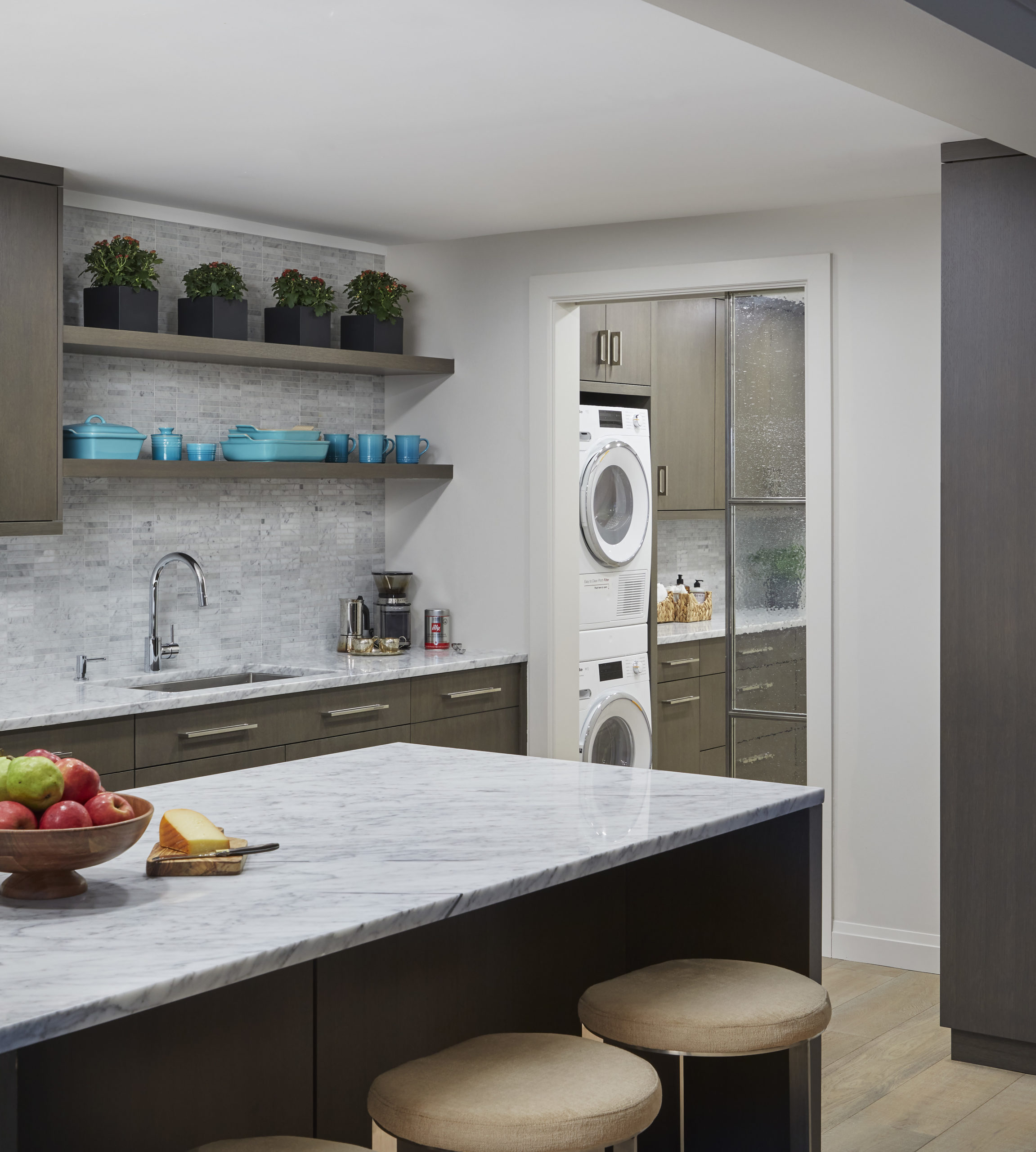 Like every good design, finding out what is most important to the homeowners and creating a personalized program is key. The next items to be considered are the spatial opportunity, budget, and residence type.  
If you live in a high-rise building it's important to know what type of washer and dryer units are allowed. Examples may include gas-only units, self-contained ventilation dryers, and non-sudsing washers. One final line item to be considered is unit location requirements.   
Side by Side

Washer & Dryer

Placement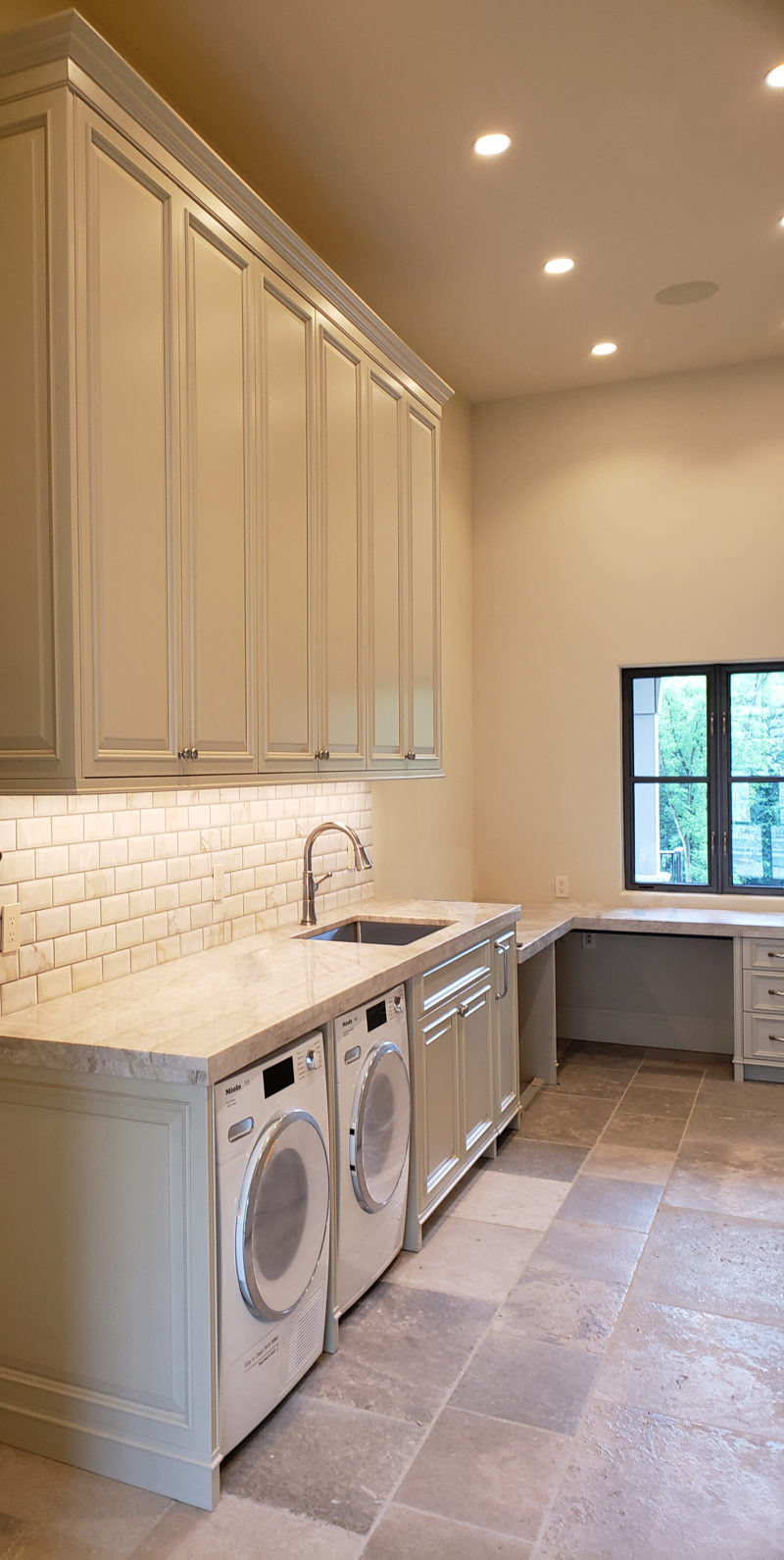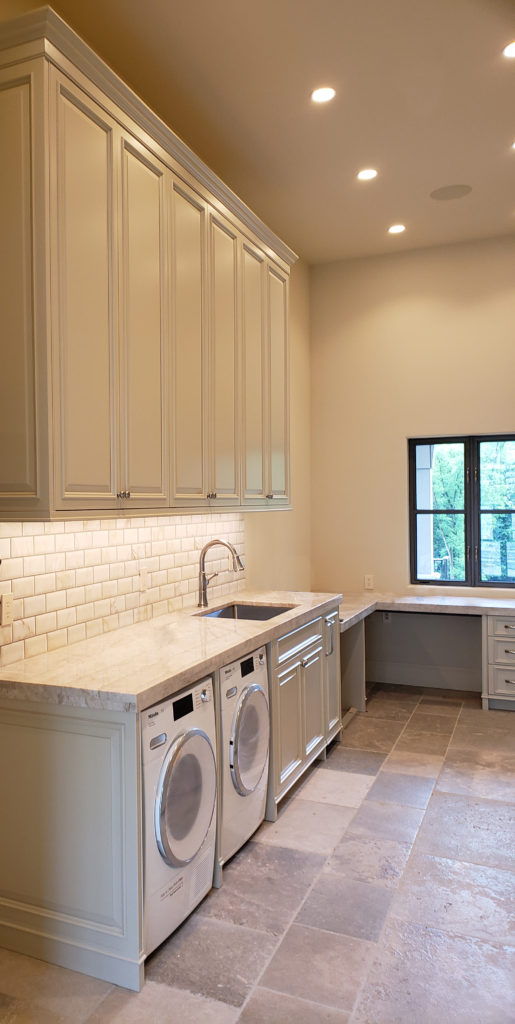 If there is generous space, locating the washer and dryer side by side creates a nice opportunity for a convenient countertop work area.    
S

tacked Unit

Washer & Drye

r

Placement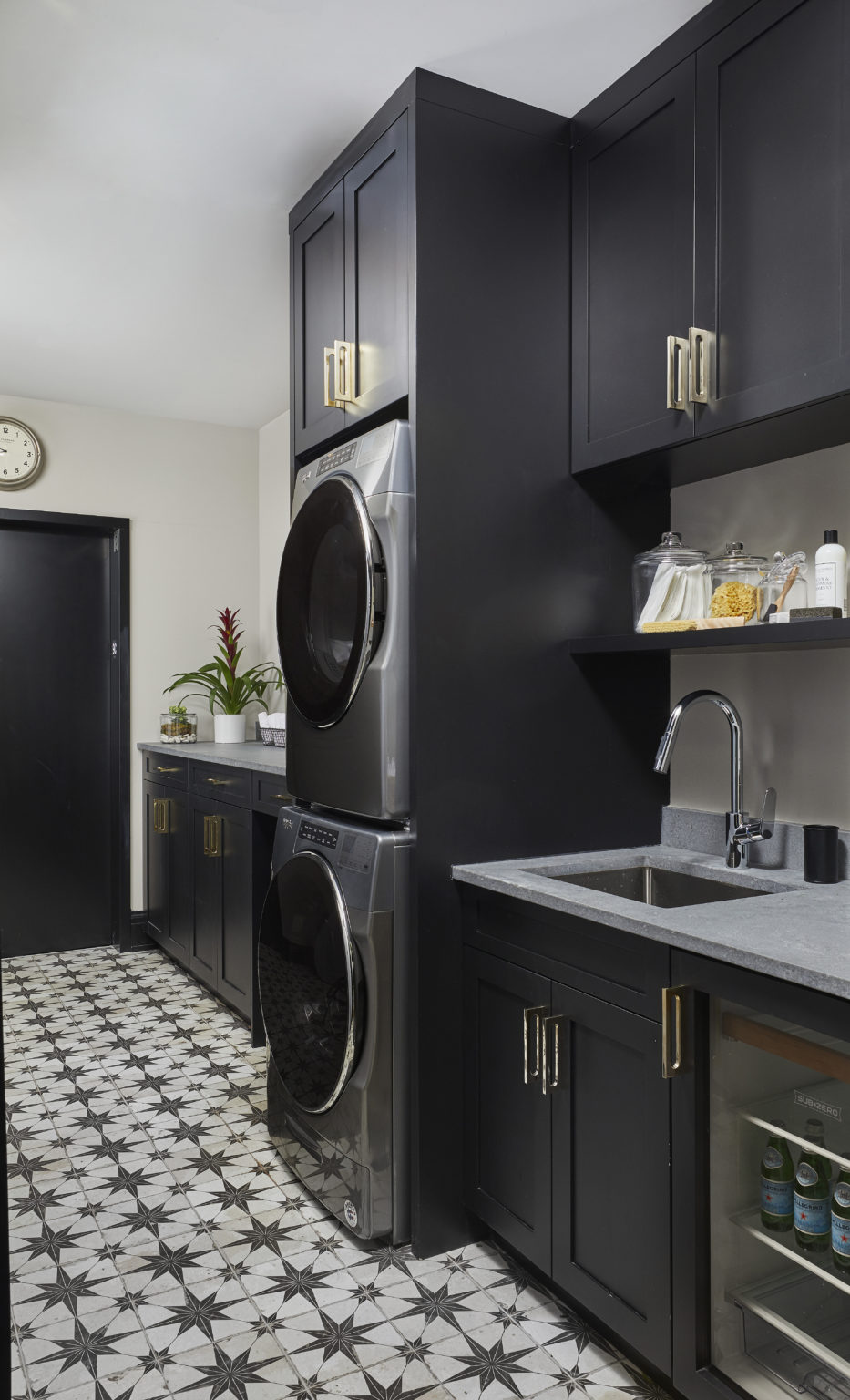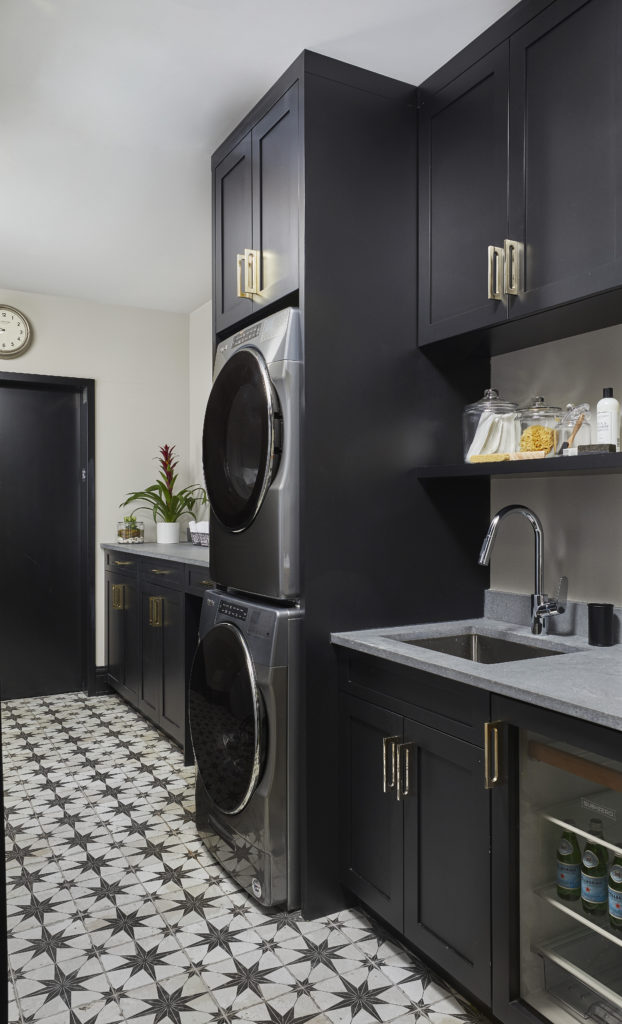 When space is restricted, a stacked washer and dryer provide a great solution that is efficient and convenient for the user. This design could provide room for a sink, countertop, or other valuable design components.  Space-saving stacked units like Bosch and large capacity like Electrolux are up to the task. 
Let's

Talk Function

& Storage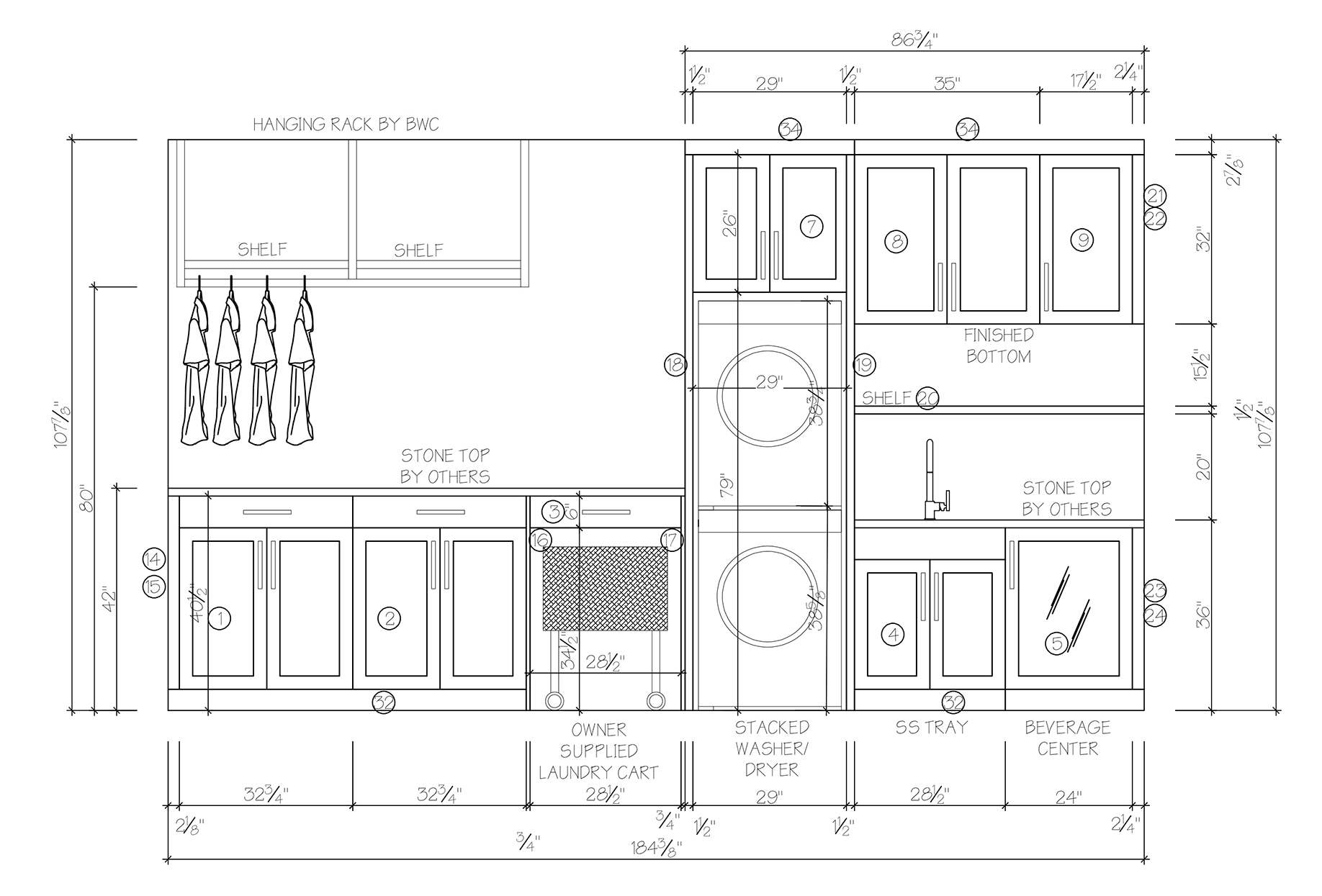 For remodel projects, much of the design conversation is about improved function and storage.   
Making laundry less of a chore equates to good design including thoughtful accessories that make things easier. Having a place for everything is key especially if you have any helpers in the weekly household mix.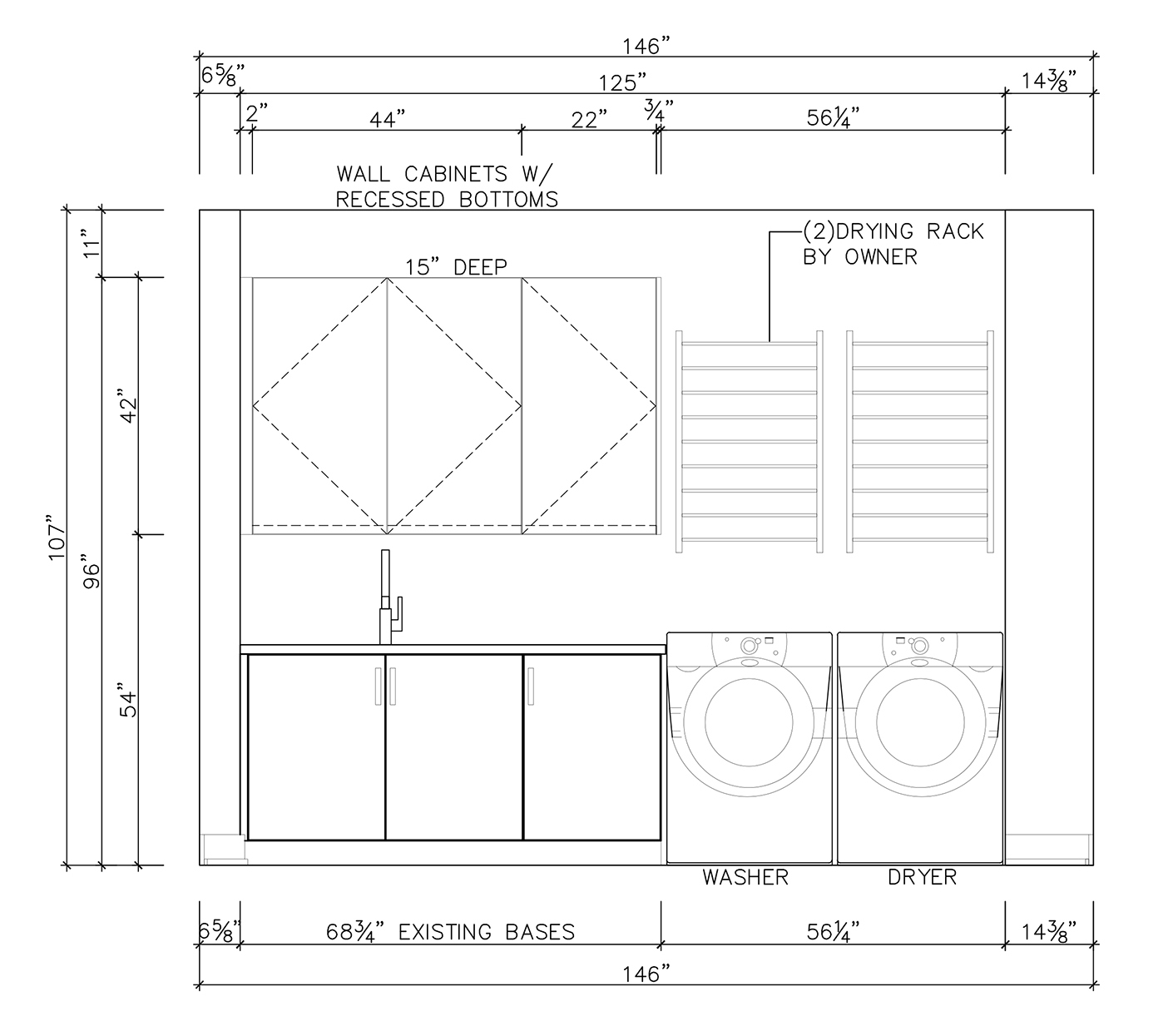 We are often asked about laundry room solutions for handwashing and air-drying garments.  Again, this is very client driven—do you need a small sink for your delicate hand washables or a large sink that will handle presoaking grass-stained football pants?  
A Fixed Vertical Hanging Rod accommodates most needs for non-dryer clothing that needs to air dry.  
A Fold Down Flat Drying Rack accommodates air drying sweaters, ball caps, and items needing a place to air out.   
Storage Opportunities

—

Well-Appointed Spaces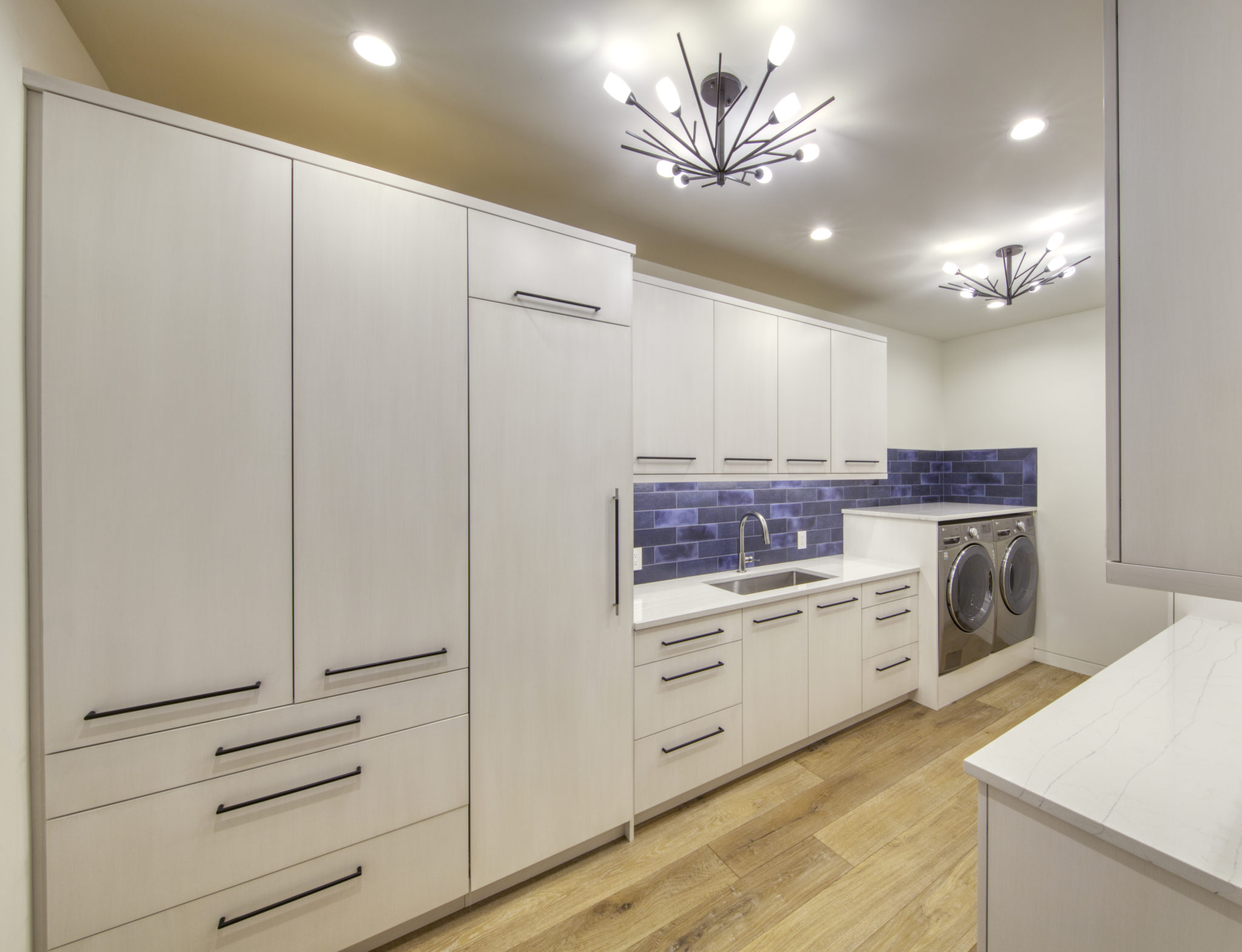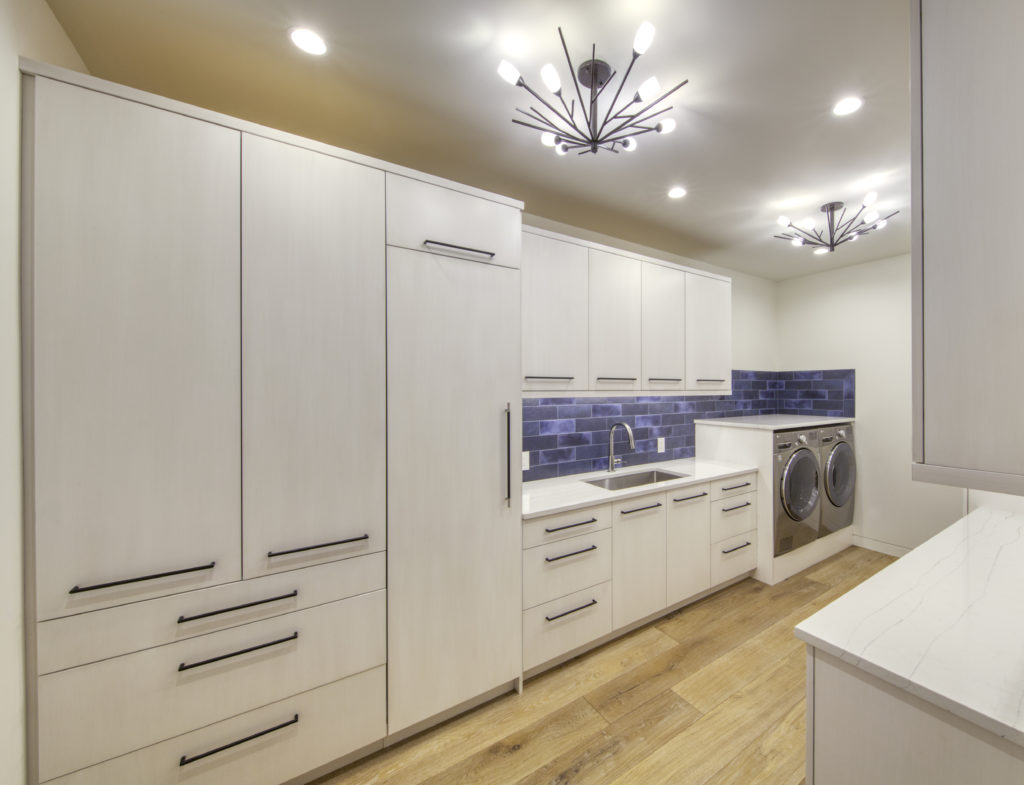 Of course, calling out storage space for basic laundry supplies is essential.  Updated luxury washers, like Miele include smart detergent dispensing systems and modern features definitely worthy of consideration.  Maybe less space is needed for all those current large-size detergents on hand?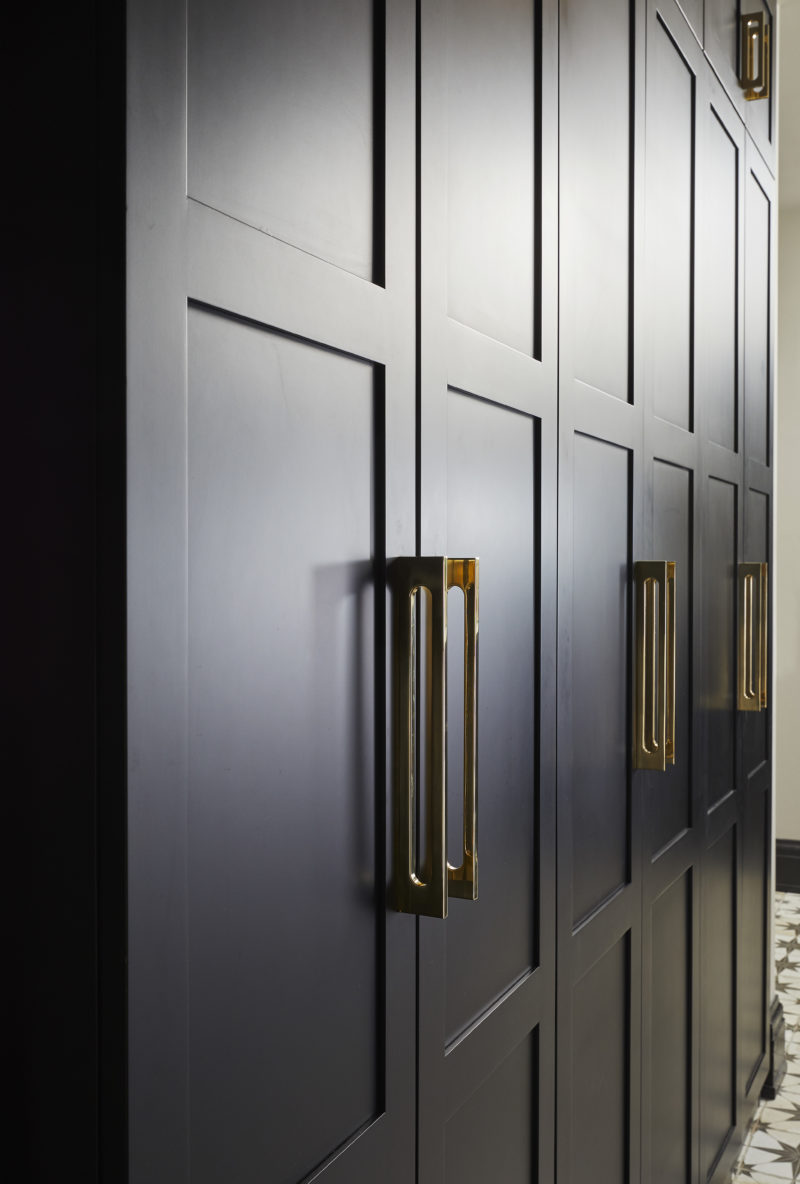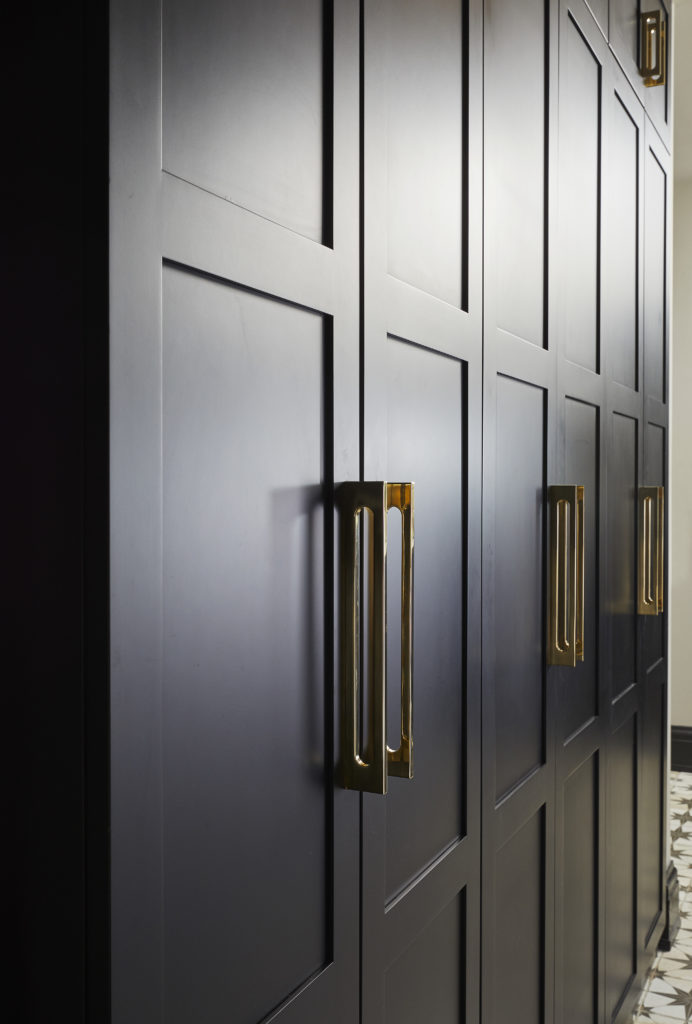 Many laundry areas accommodate tall storage for an ironing board, brooms, tall vacuum, and other dedicated cleaning tools.
Locating the essential "junk drawer" that includes batteries, tape, and extra scissors often finds a home in this busy workspace.  An extra charging station drawer is always a good idea.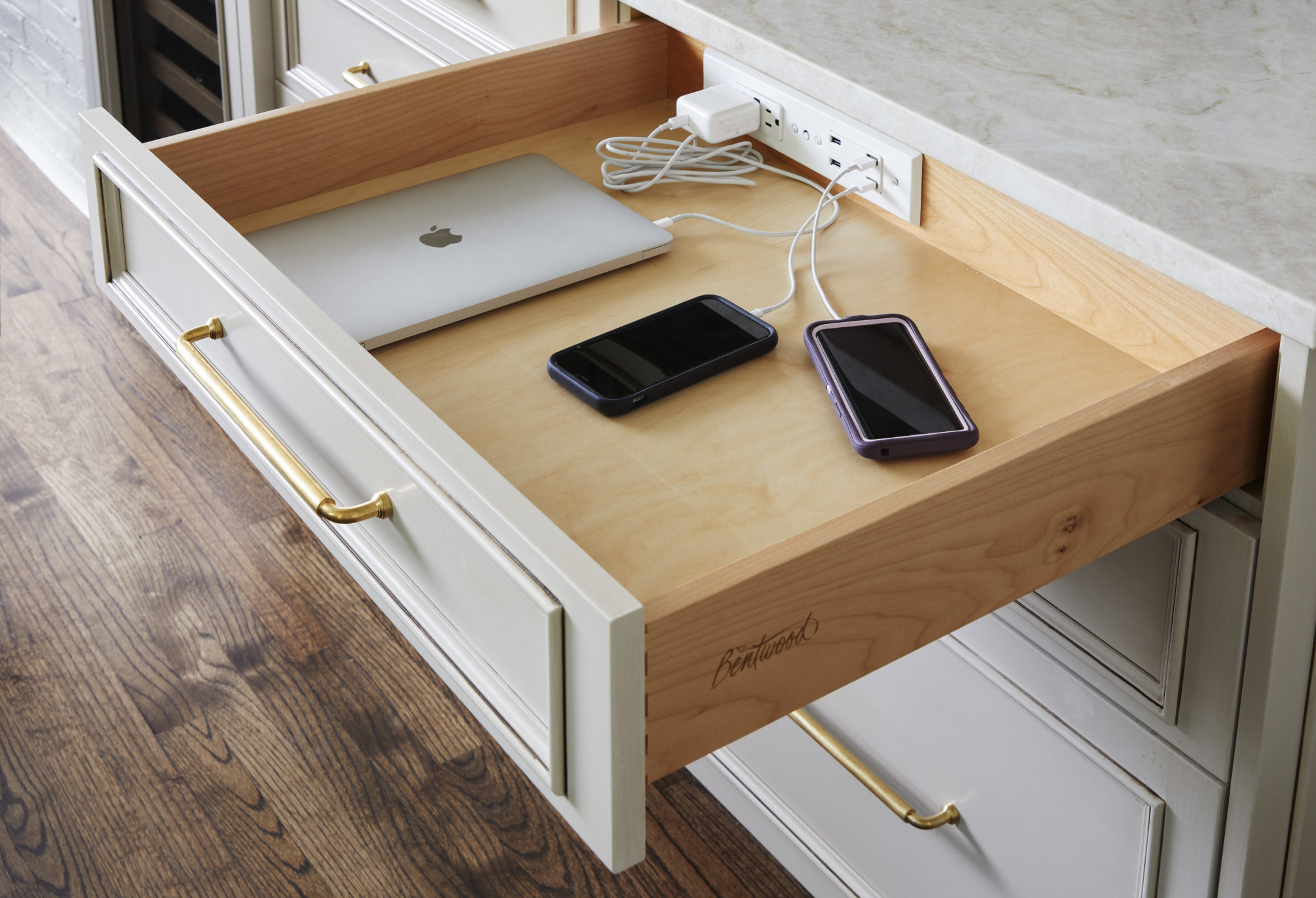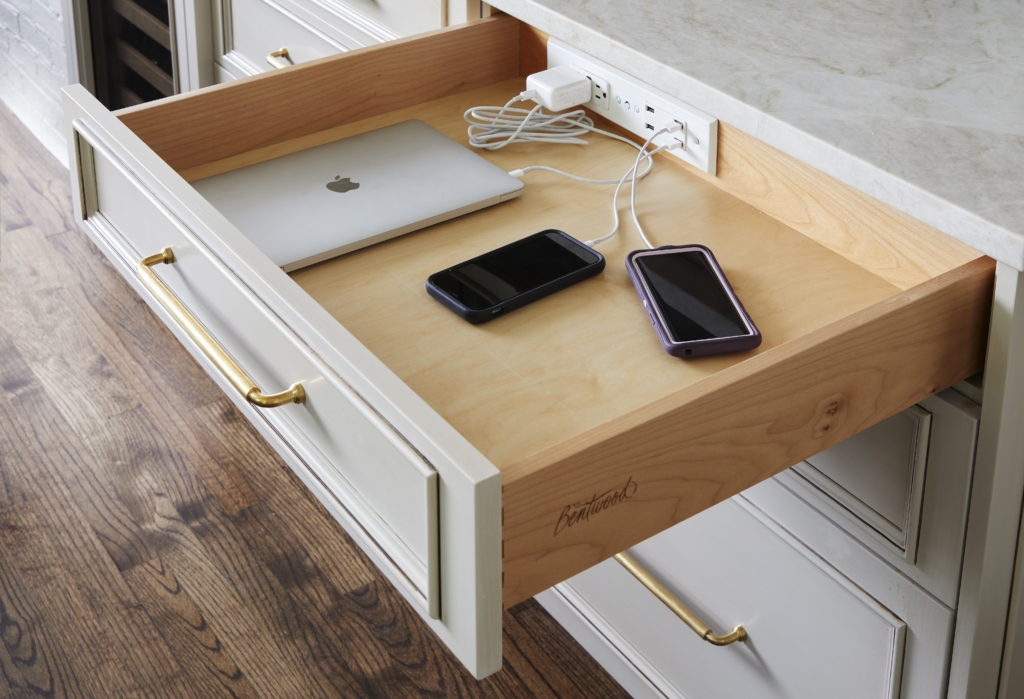 Custom

Details that

are Ready for Work and Play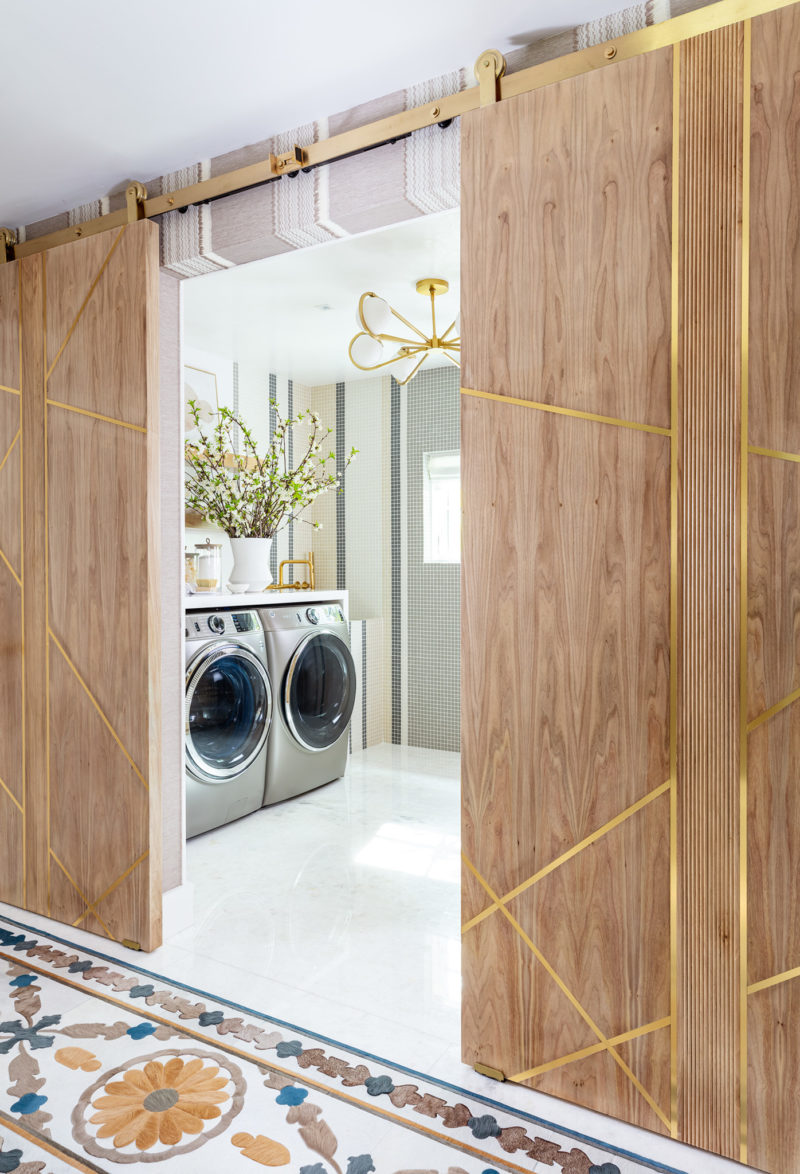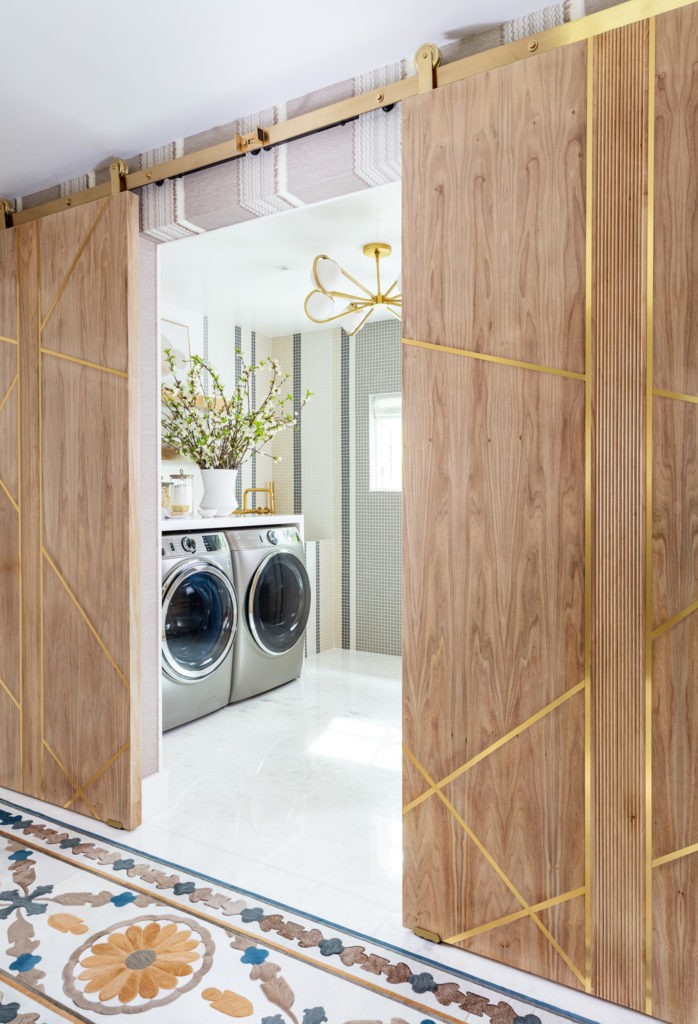 Homeowners today want designs that support their lifestyle.  A busy primary residence requires a laundry space that is family friendly and can hold a large capacity. Compare this to a vacation home that is only a weekend getaway and requires only convenience.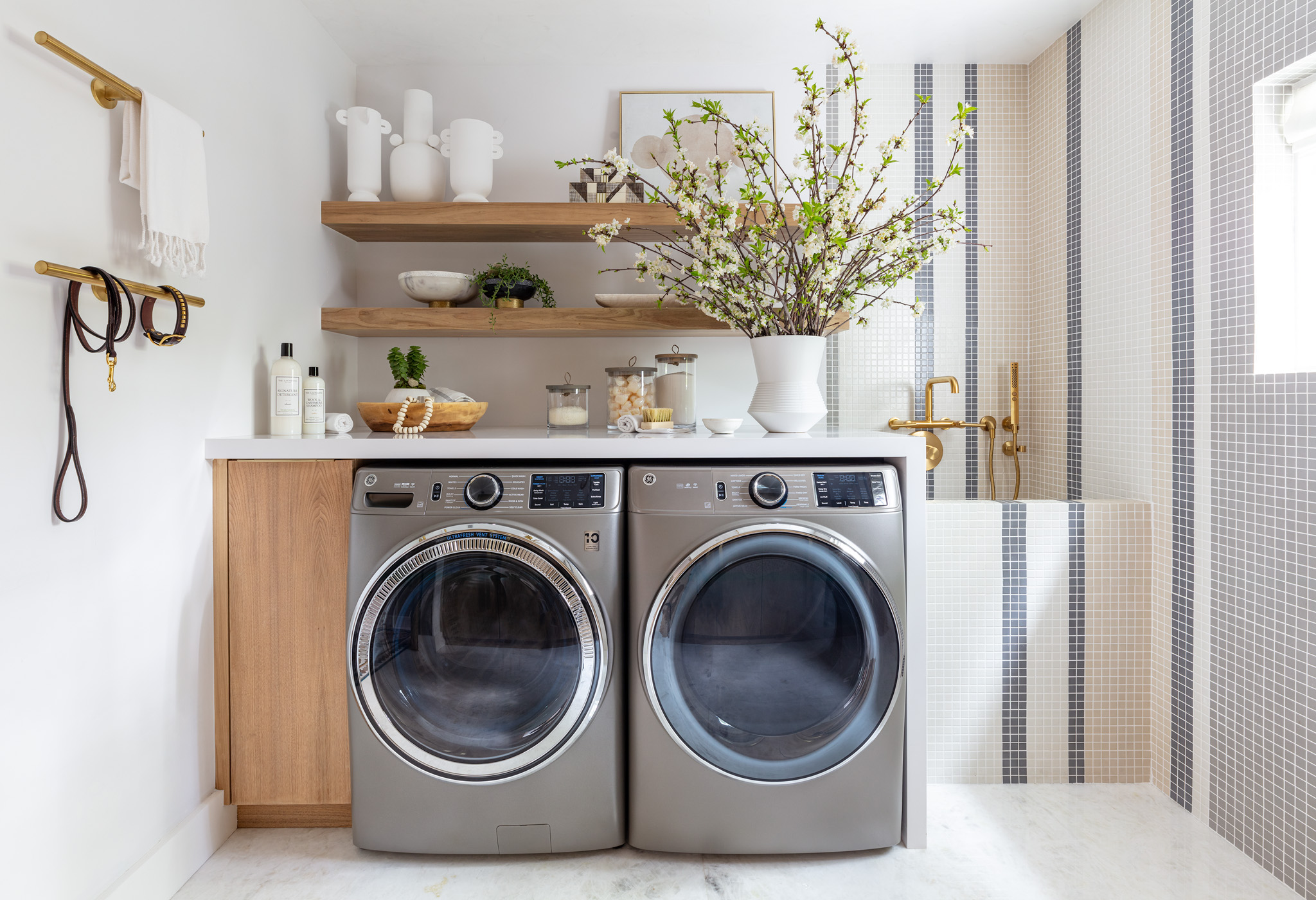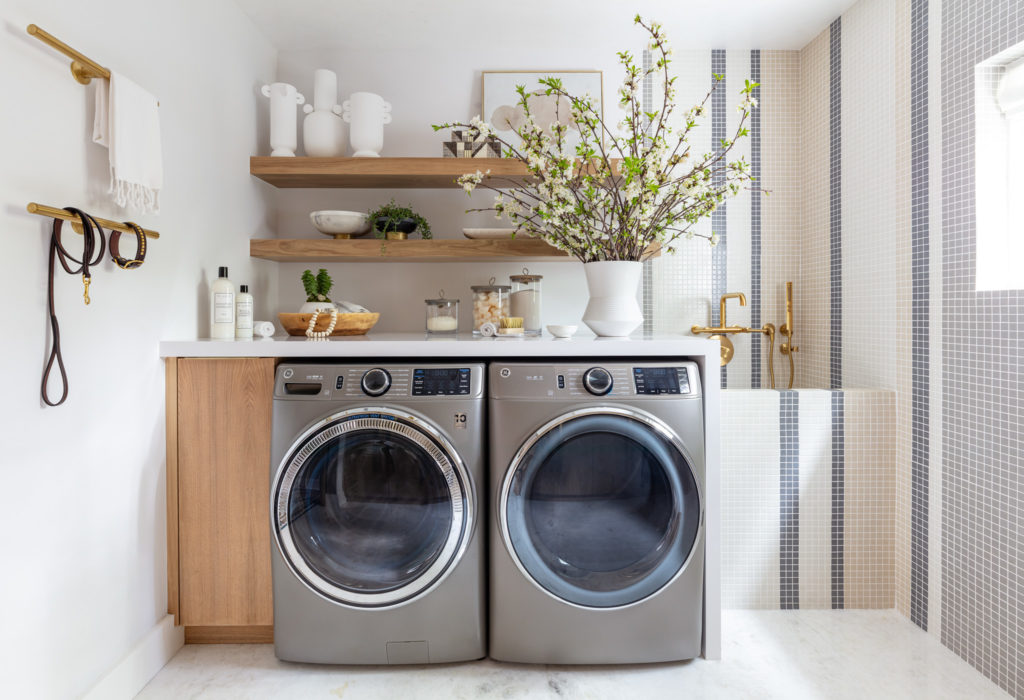 Thinking of all your family members includes the furry members too as part of the design conversation.  The laundry area is often the perfect place for a doggie wash and for storing pet supplies. Having a dedicated pet clean-up station assists with keeping pet hair and muddy tracks under control.  
As an example, we wanted to share this excellent design by HW Interiors as seen at the Kips Bay Decorator Show House  Palm Beach 2021.  
M

ultiple

Laundry Spaces

F

ollowing the

Design

T

rend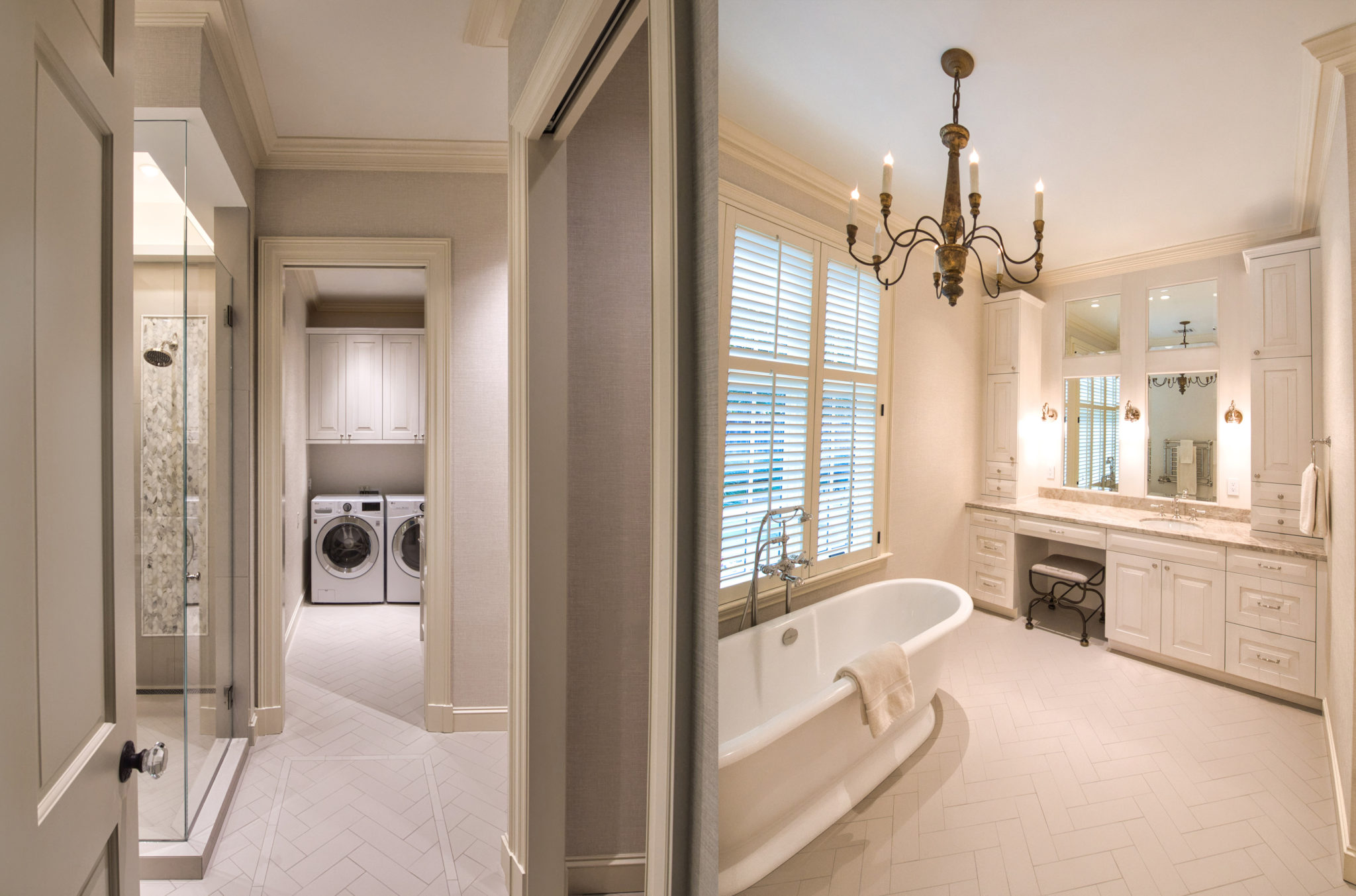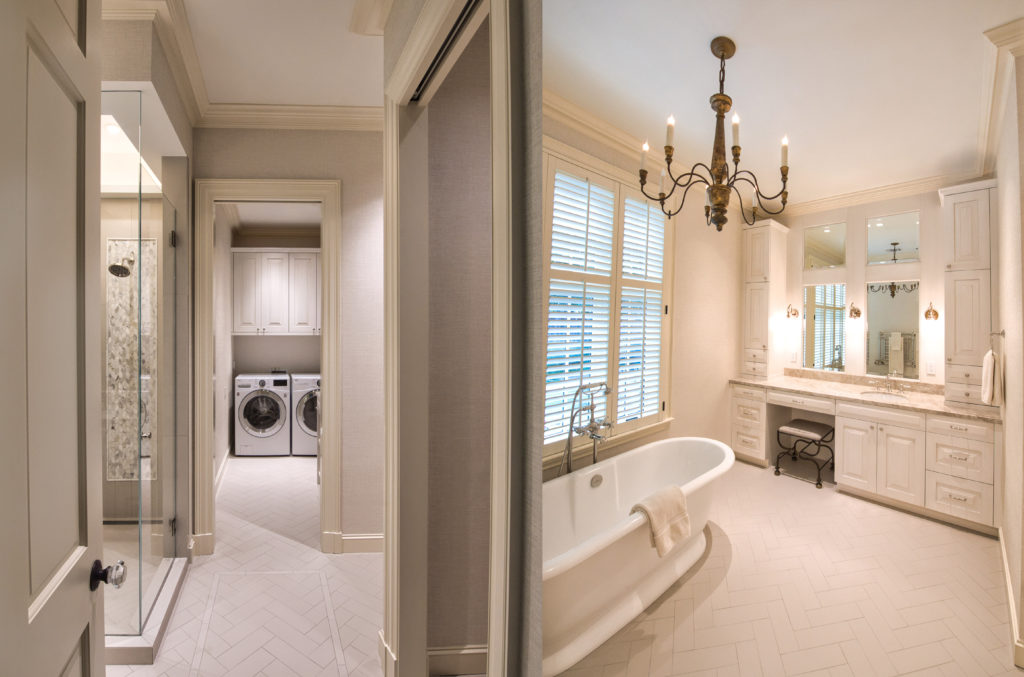 New formulas for luxury residences also include multiple laundry zones.  This design trend follows updated standards by specifying multiple refrigeration units and modern ovens as part of current lifestyle trends.     
Primary En Suite Laundry—Professional grade washer and dryer stacked units get the job done efficiently in minimal space with optimal function.  
A Second Floor Laundry supports the upstairs bedrooms and bathrooms in large residences with energy and effort. 
The Pool House—never run out of fresh towels.  Efficiency and modern convenience are here to stay. 
Consult Your Professional Team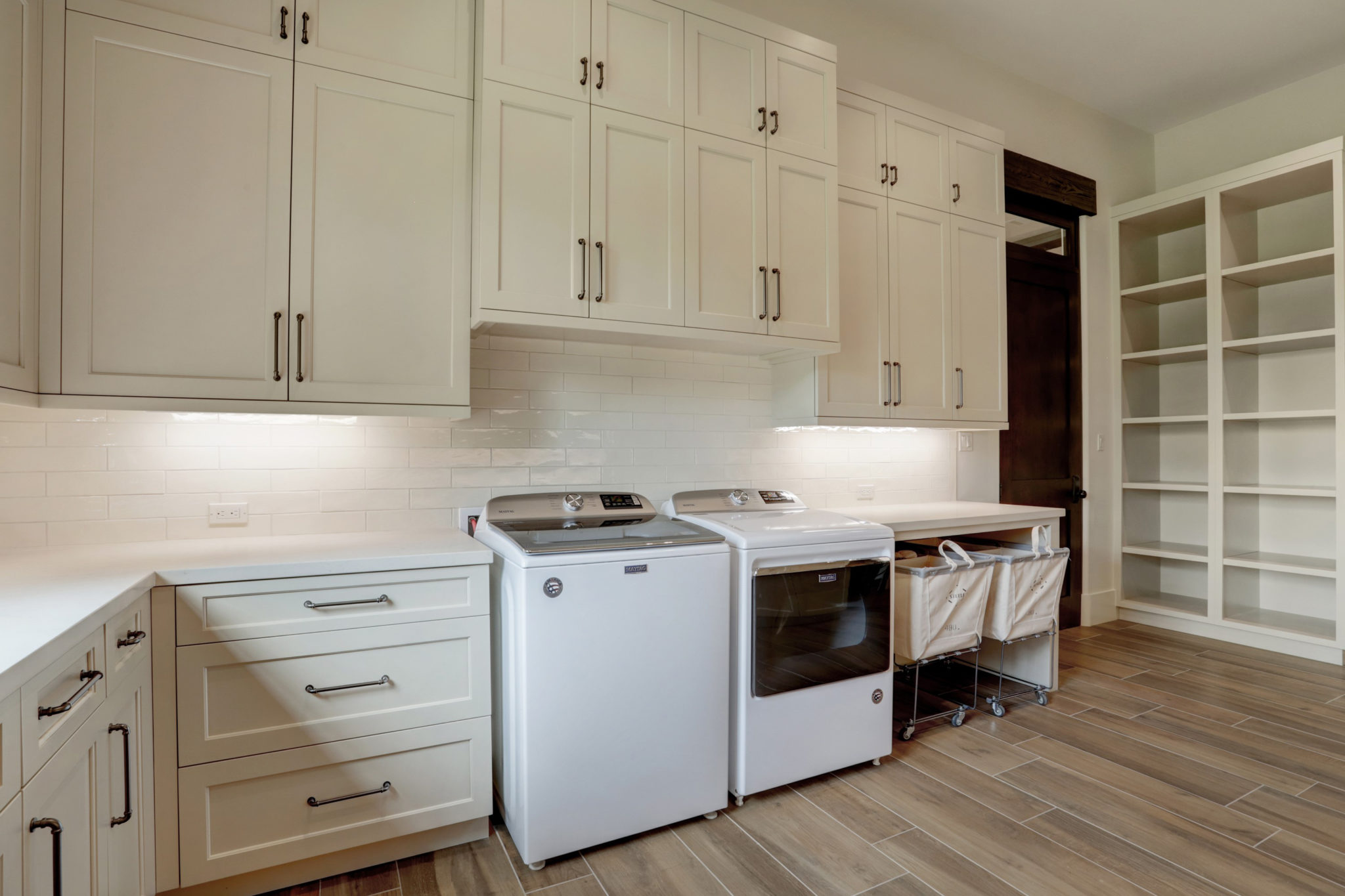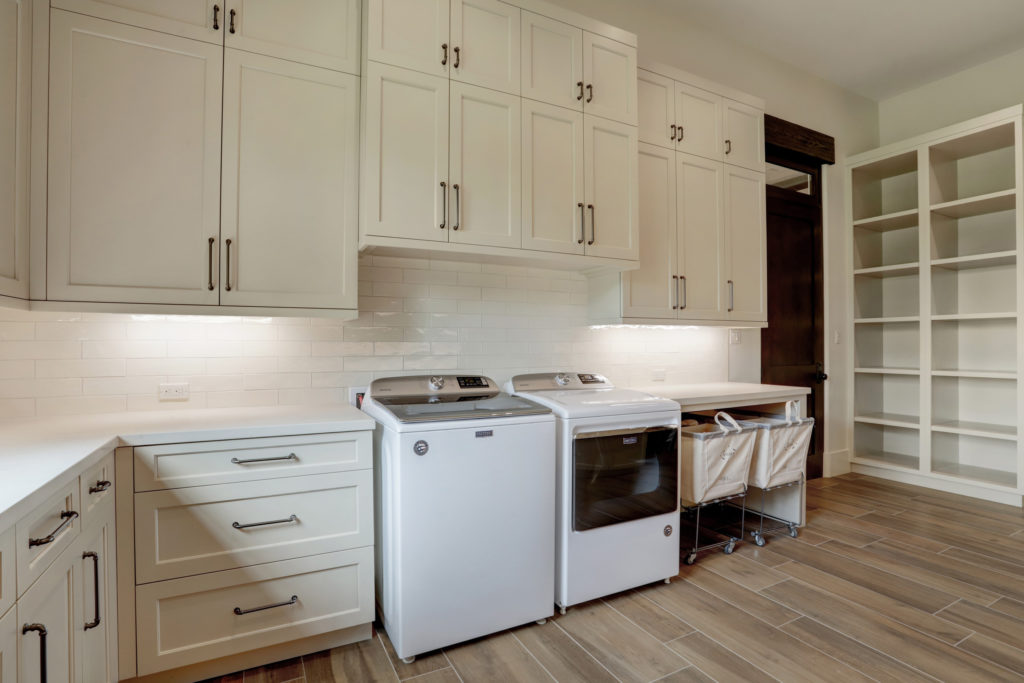 Like designing a kitchen, laundry areas require careful planning and execution.  It is well worth the effort with large rewards realized in home value and most important in personal happiness.  
If you are planning a home project, you'll enjoy reading this blog entry.    
For luxury home projects, we suggest consulting with industry professionals who will make sure your project is properly designed and executed, and will last well into the future.  
Find Inspiration Near You
Summary
Article Name
Reimagined Laundry Spaces include Custom Cabinetry
Description
Just like the working kitchen area, laundry spaces are no longer closed off from the social areas of the home. Let's explore some of our current projects that include updated laundry areas.
Author