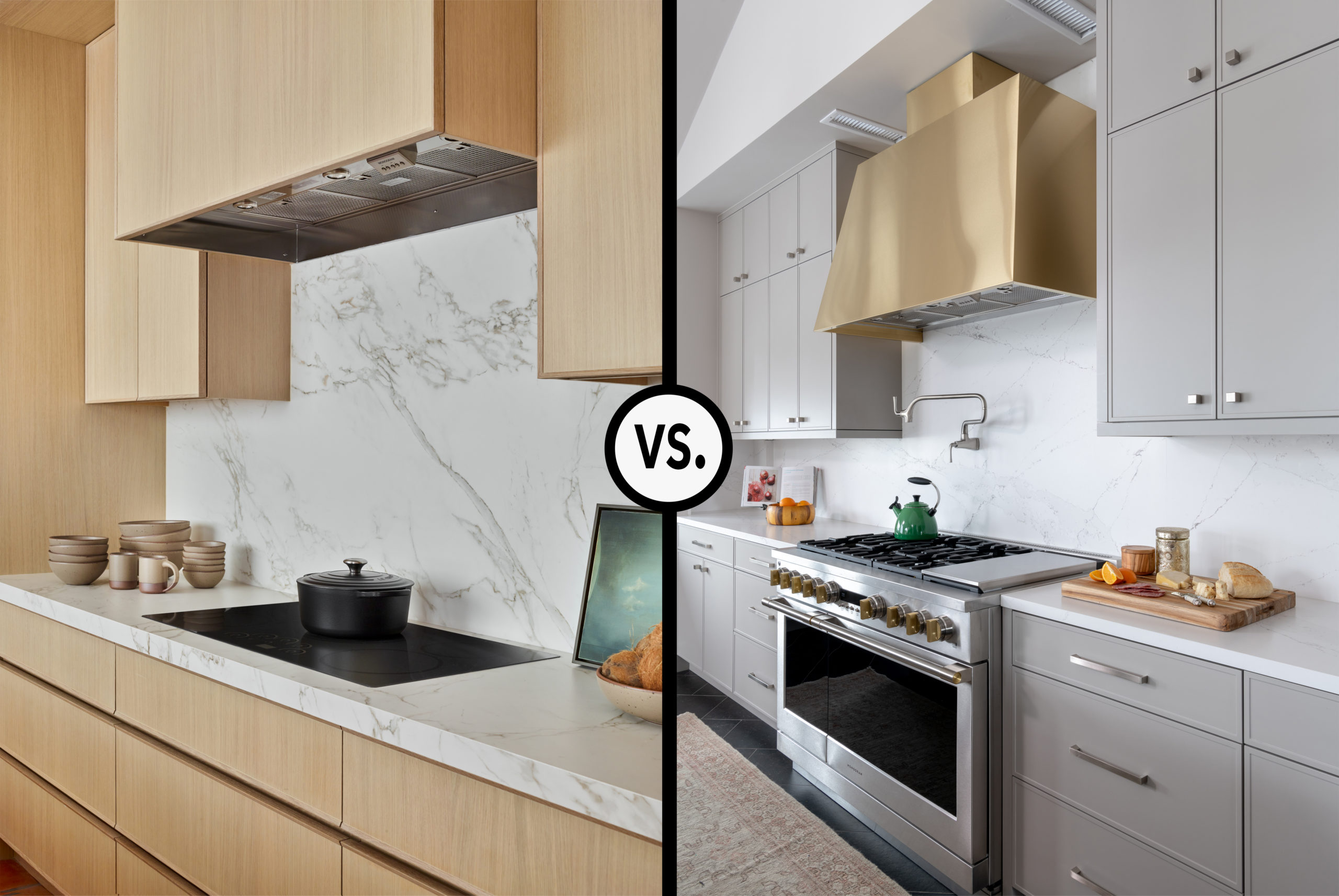 Photos by Emily Followill, Michael Hunter
In the luxury kitchen world, there are many noteworthy products, features, materials, and professional appliances to choose from.  One of the first and most important decisions a homeowner needs to make is what appliances to consider and select for their new kitchen. A "hot topic" from our dealer base is what cooking appliances clients prefer. A traditional range, cooktop & wall oven combination, or a hybrid combination option, when designing updated kitchens.   
At Bentwood Luxury Kitchens, we are industry experts who can assist in quickly narrowing down the vast choices by asking some key lifestyle questions.   
Kitchen Design Conversations

for

O

ptimal

D

esign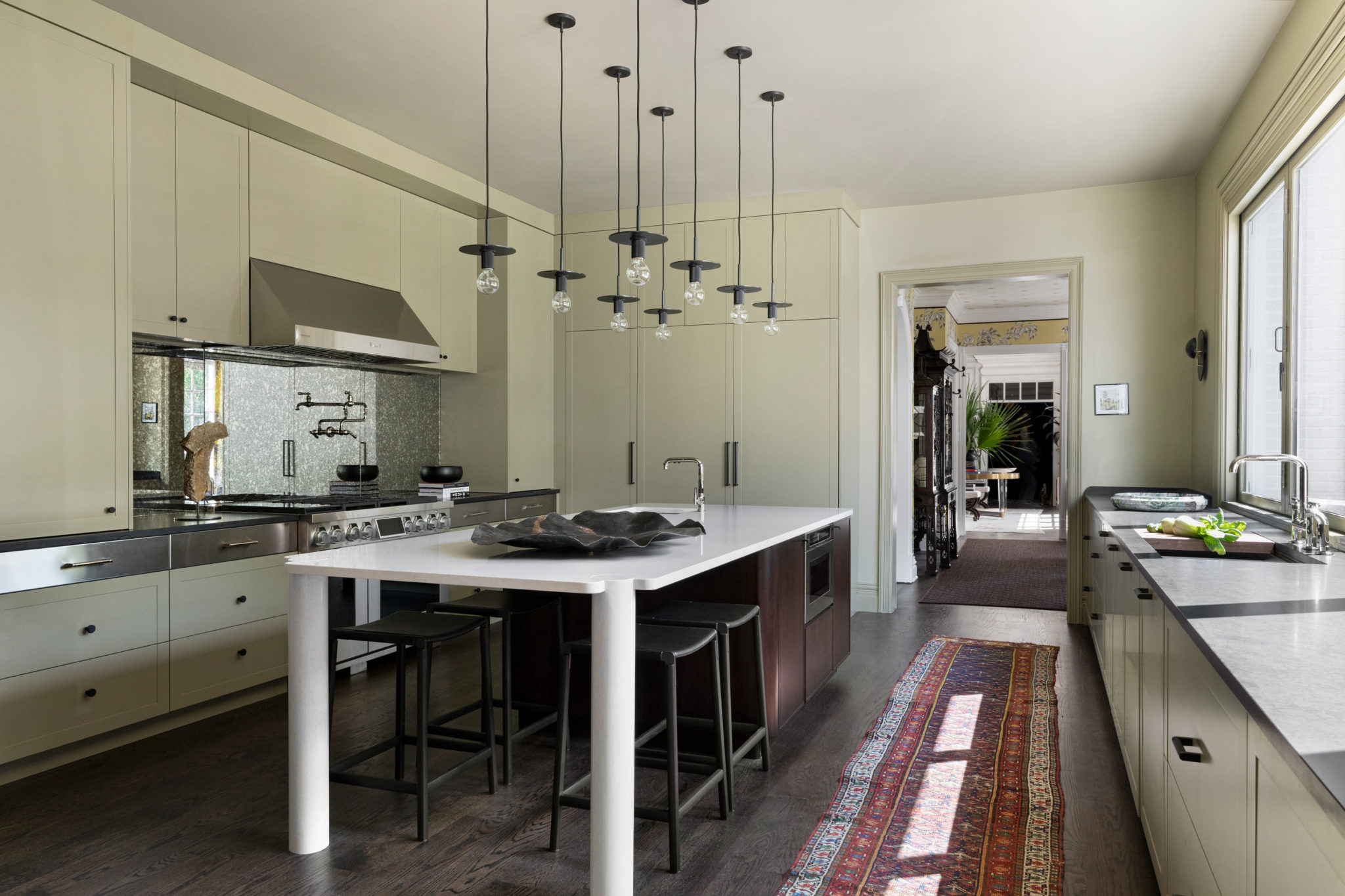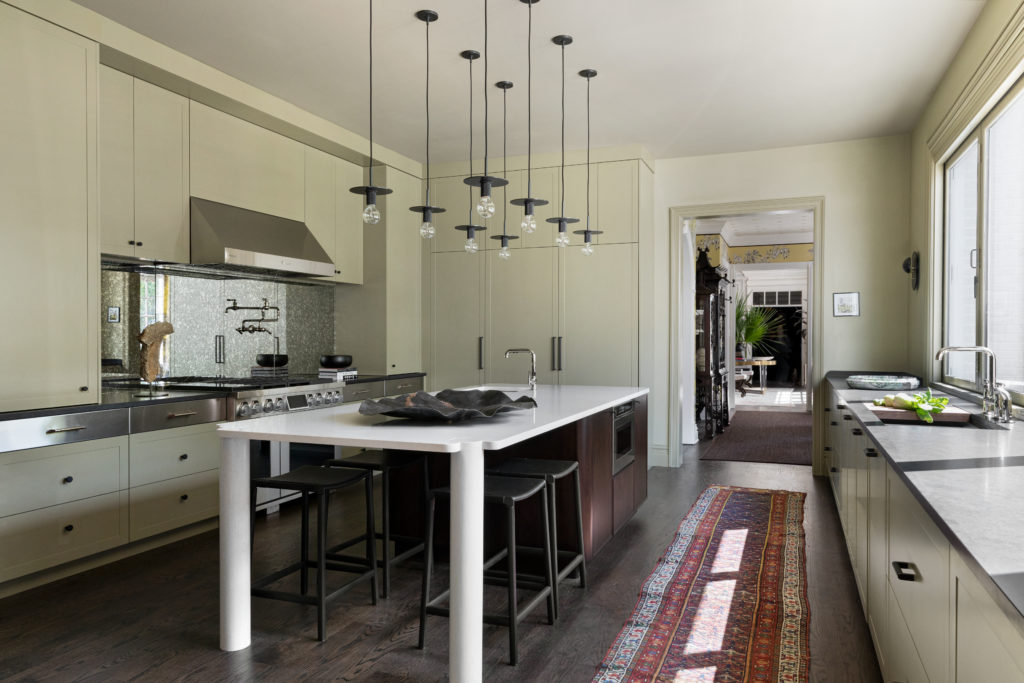 Today's kitchens have evolved to be more than a place to prepare a meal. The kitchen footprint has grown to accommodate more open overall space including areas for casual seating, entertaining, and simply a central place to hang out.  When it comes to cooking, expanded appliance offerings support this new lifestyle point of view.   
Three relevant considerations that drive thoughtful client design include: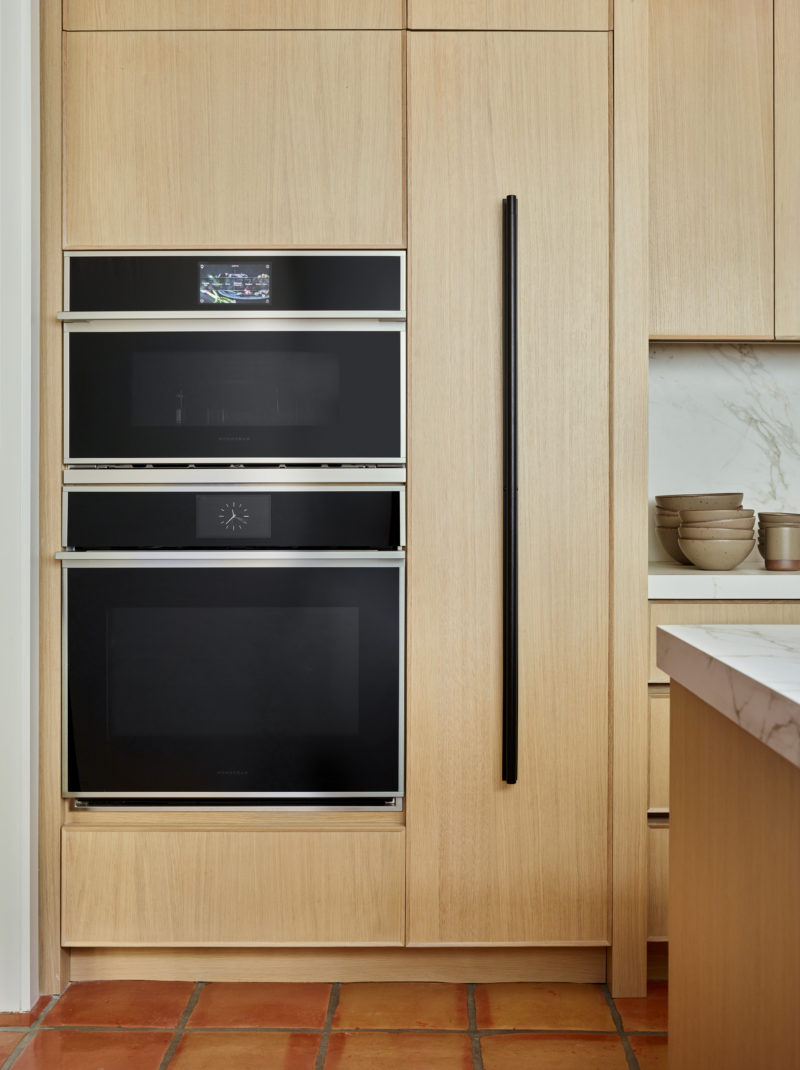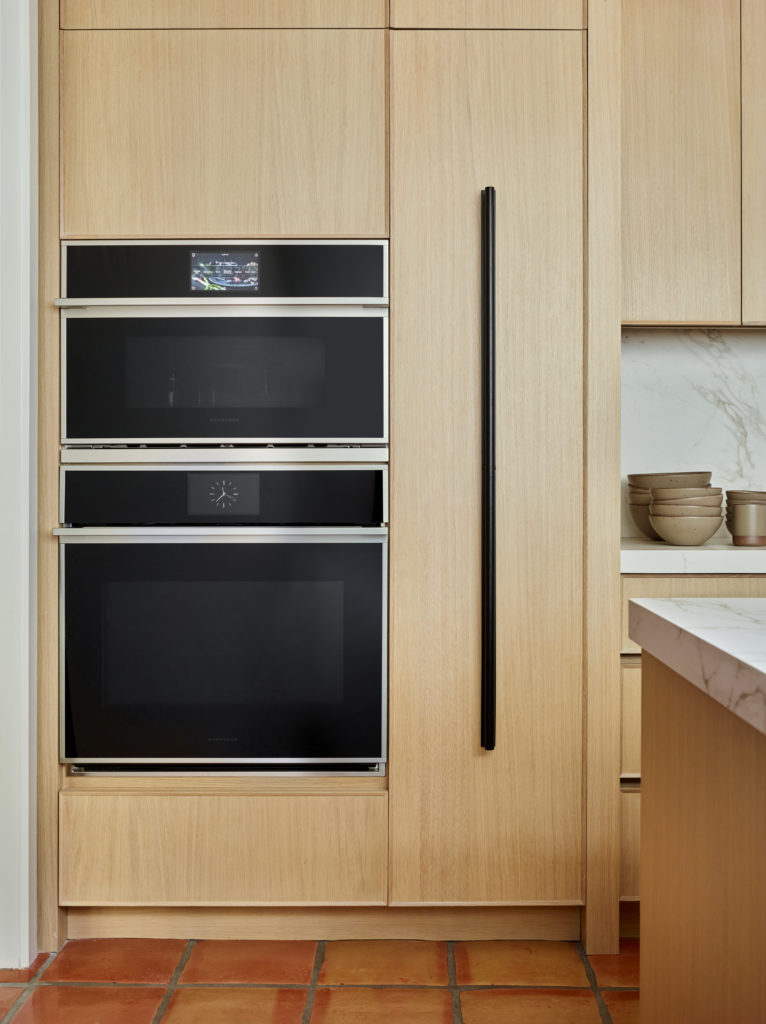 Clients who are aging in place — A range door may be too heavy and low for comfortable function. Anyone with back problems will thank you for sharing better ergonomic options that make for a more enjoyable kitchen experience. 
Separate cook zones — Allow for improved function and accommodate the many helping hands in a social kitchen. 
Hidden function — Small to large spaces include appliances dedicated to function but concealed for a clean Modern aesthetic. 
Luxury

Cooking

Appliance

Categories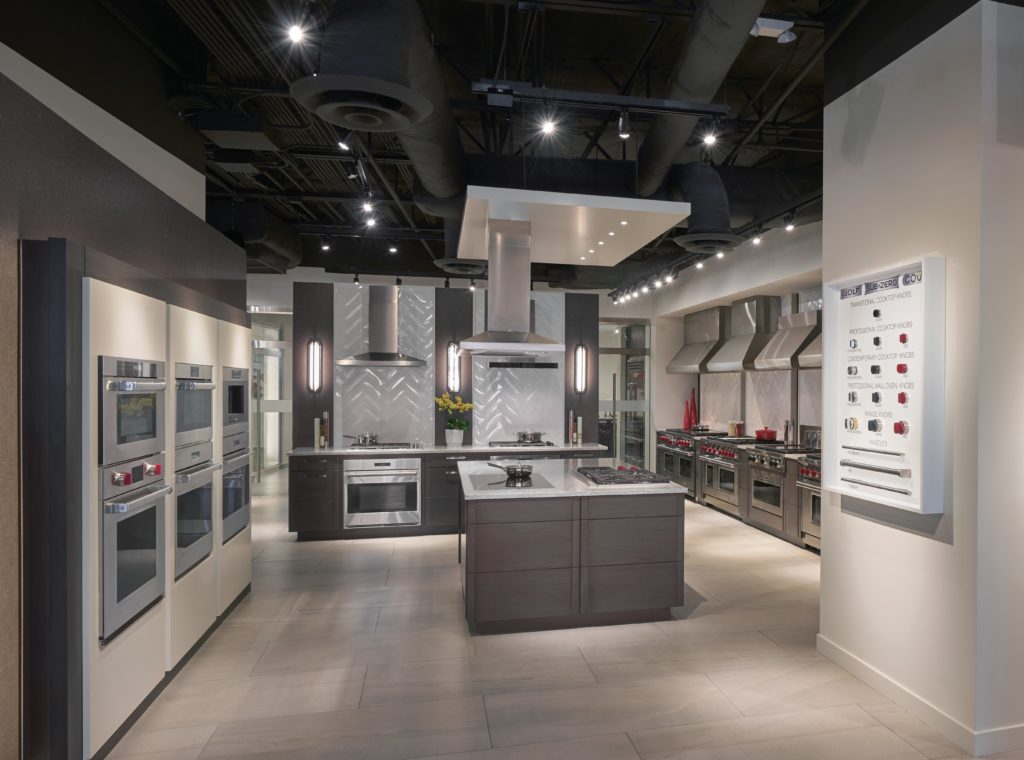 Let's take a look at the different categories of cooking appliances below.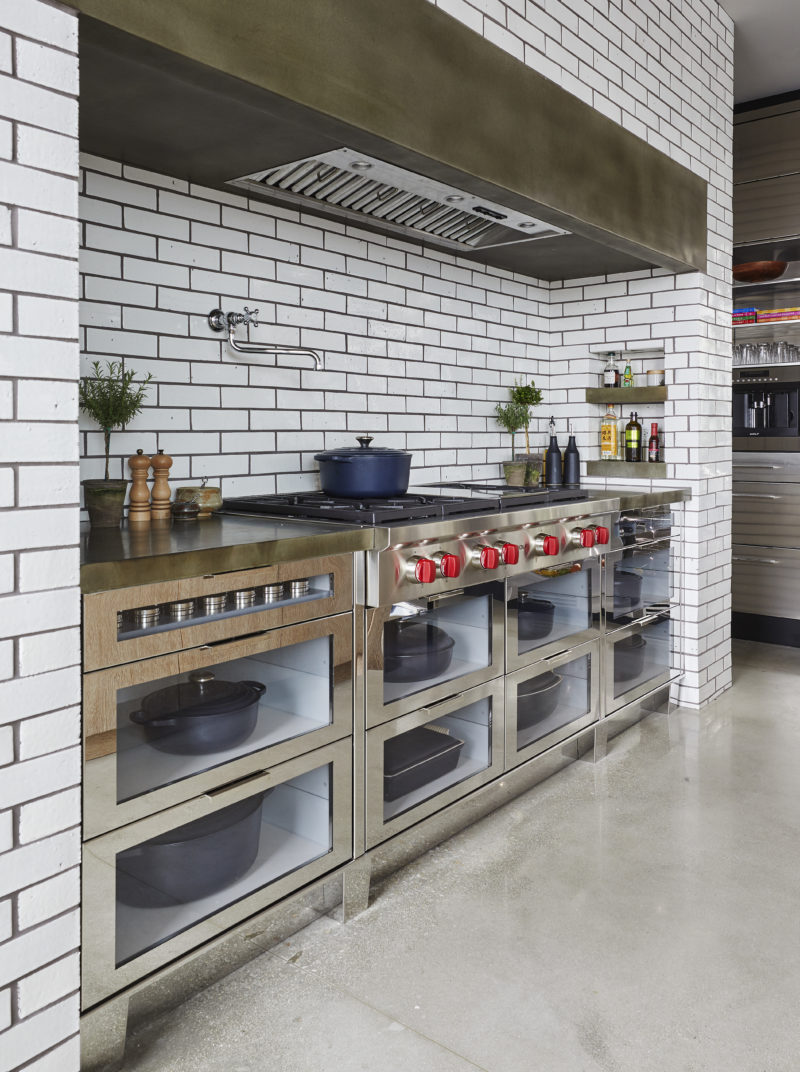 Rangetop — Slide-in units that offer the same professional cooking performance as your freestanding professional range. Popular configurations including the griddle, grill, and wok ring options are available.  The controls are located beneath the unit, just like a traditional range. The 30, 36, and 48-inch models are the most popular size. 
(A 60-inch option is available through Bluestar.)
Cooktop — Gas, electric, or induction units that drop into the countertop for flush installation.  Controls are located right on the unit for a modern design.  The 12, 15, 24, 30, and 36–inch models are the most popular.
(A 42-inch option available through Miele.)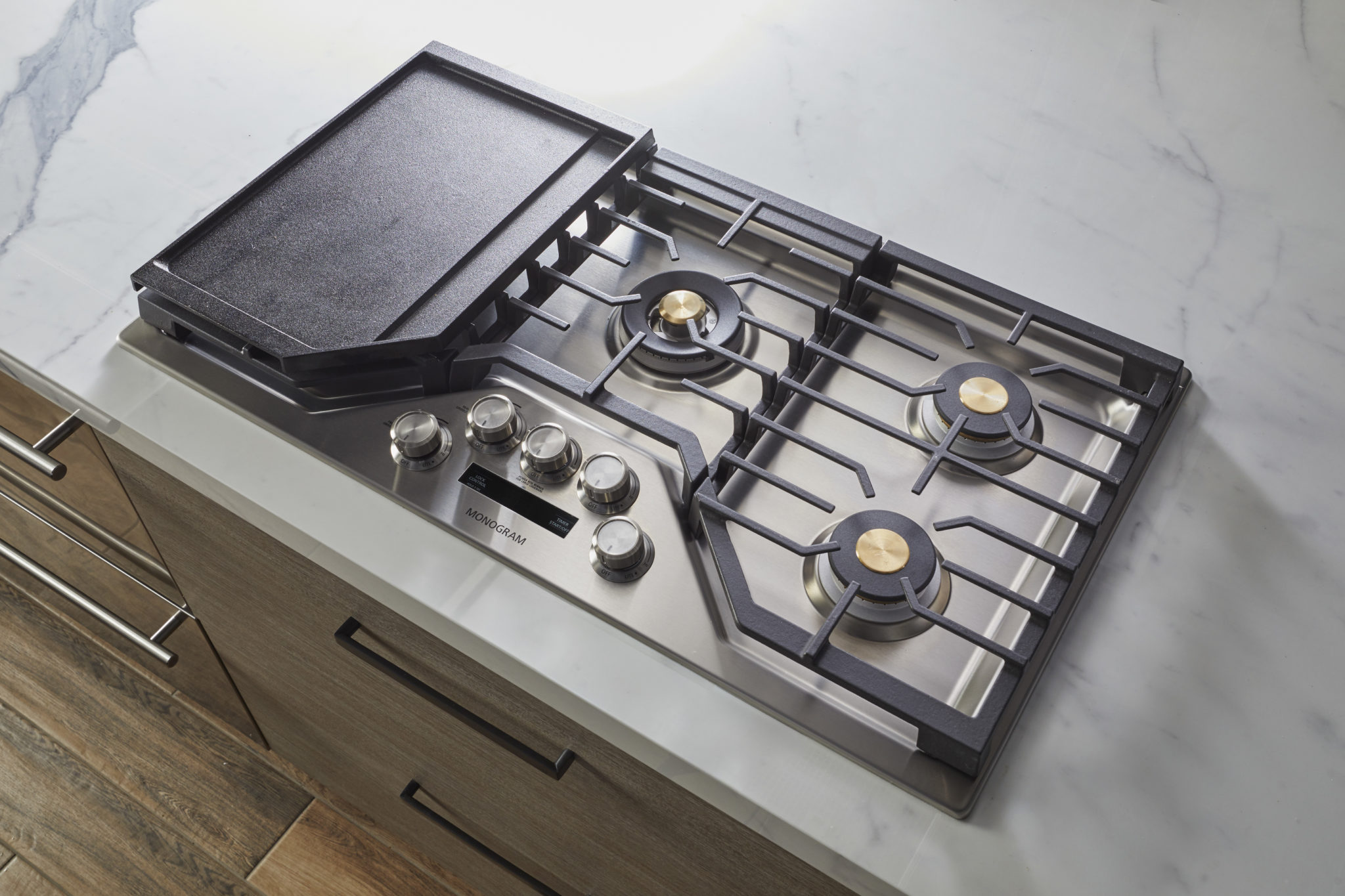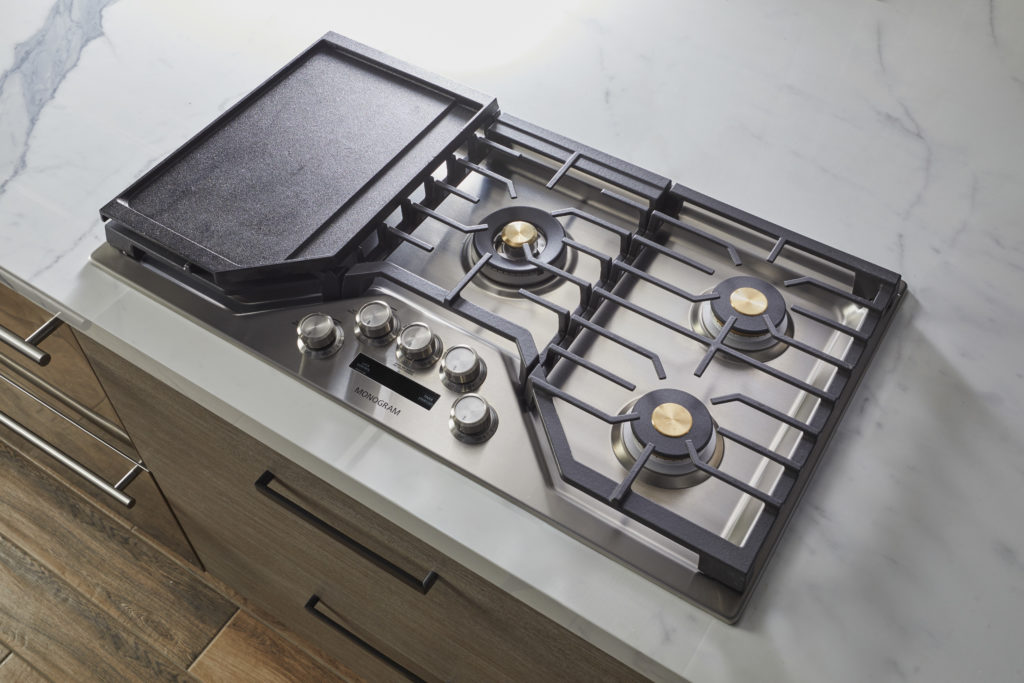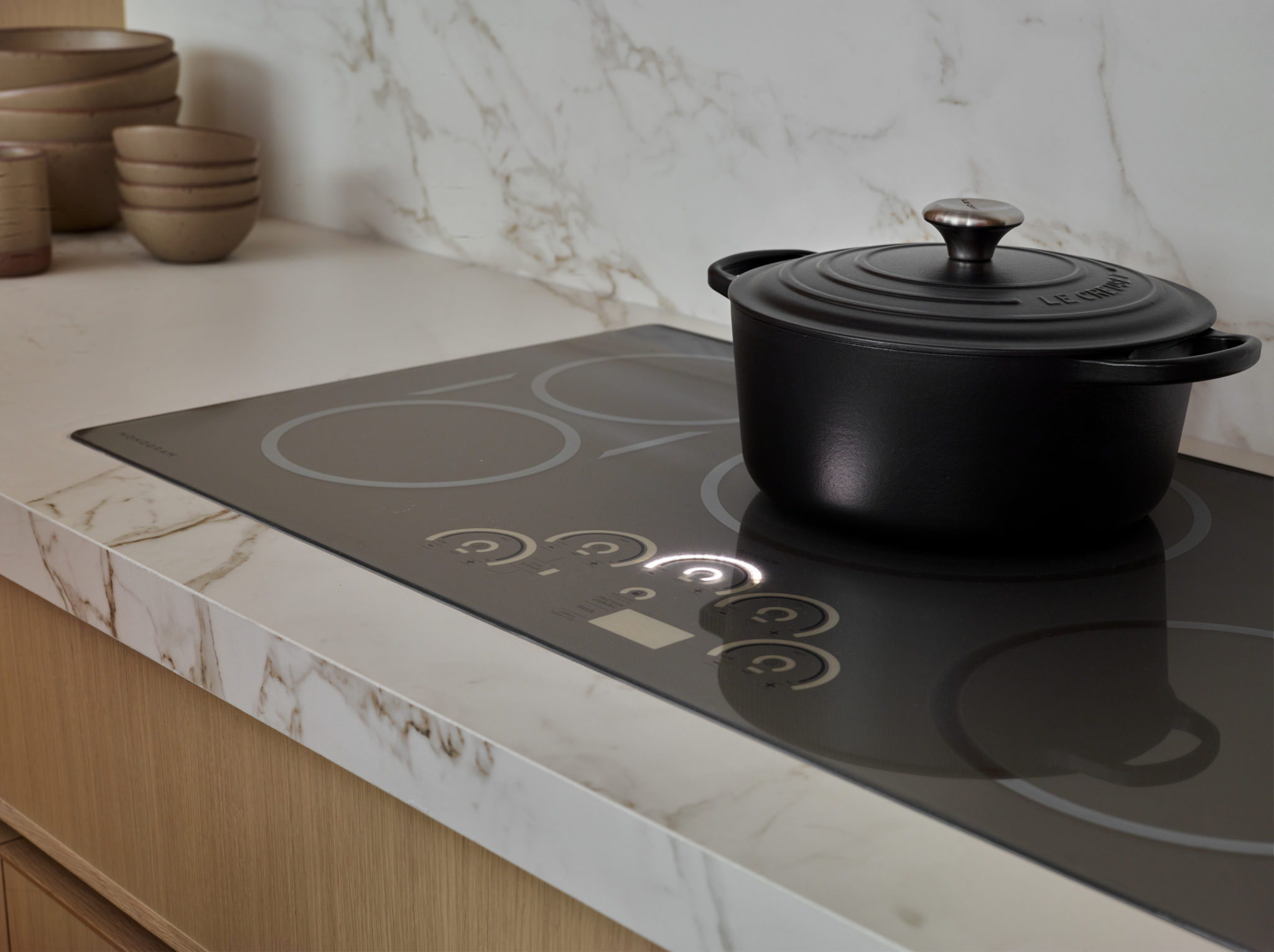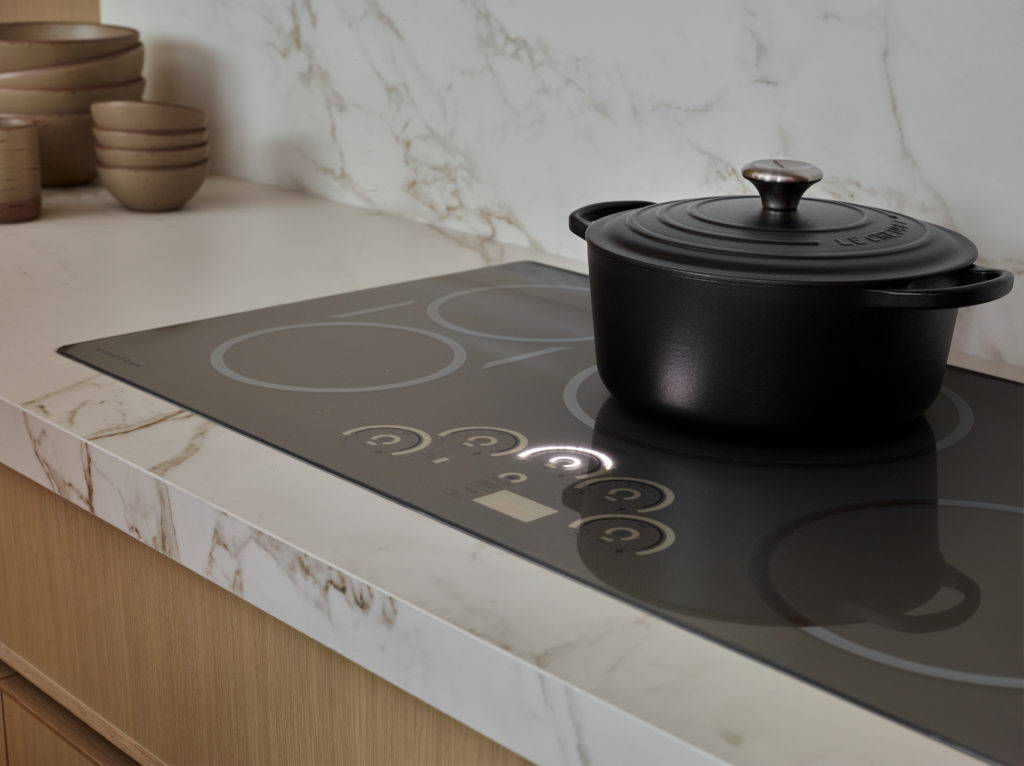 Induction Cooktop — Integrated units that drop into the countertop and are powered by electricity for a seamless installation.  Magnet technology provides quick heating and professional cooking control.  The surface area around burners remains cool to the touch is an excellent safety feature. The 12, 15, 24, 30, and 36-inch models are the most popular among luxury appliance manufacturers. Monogram offers a popular sous vide accessory. 
Range — Freestanding slide-in units that include both cooktop and one or two ovens depending on model size.  The Traditional preference is duel fuel–a gas cooktop with electric ovens below for optimum cooking and baking performance.  The 30, 36, and 48-inch are the most popular sizes.
(A 60-inch offered by Wolf, Bluestar, and Thermador.)
There are also ranges available that include an induction top offered by Bosch, Bertazzoni, Miele, and Wolf reflecting new consumer demands.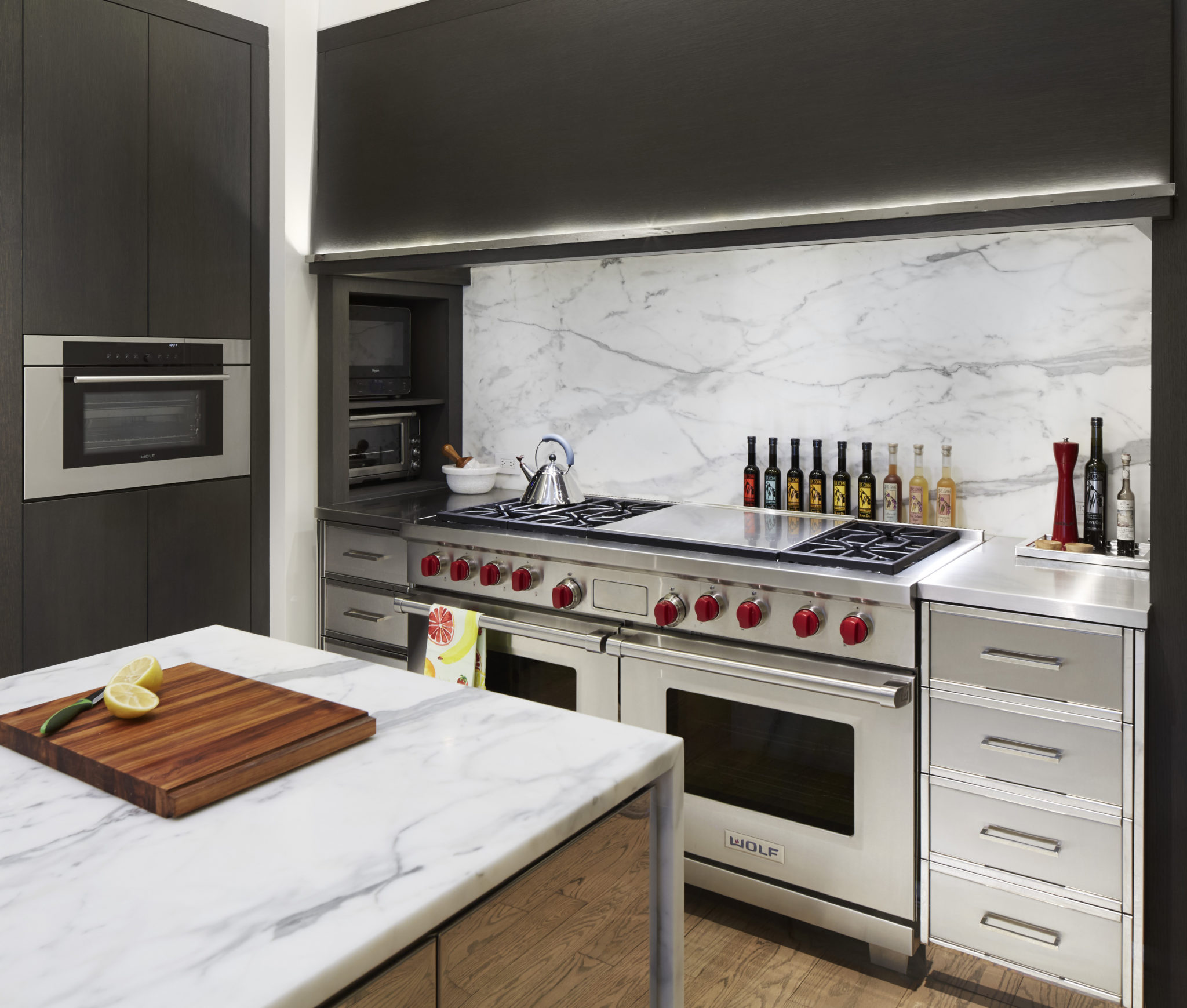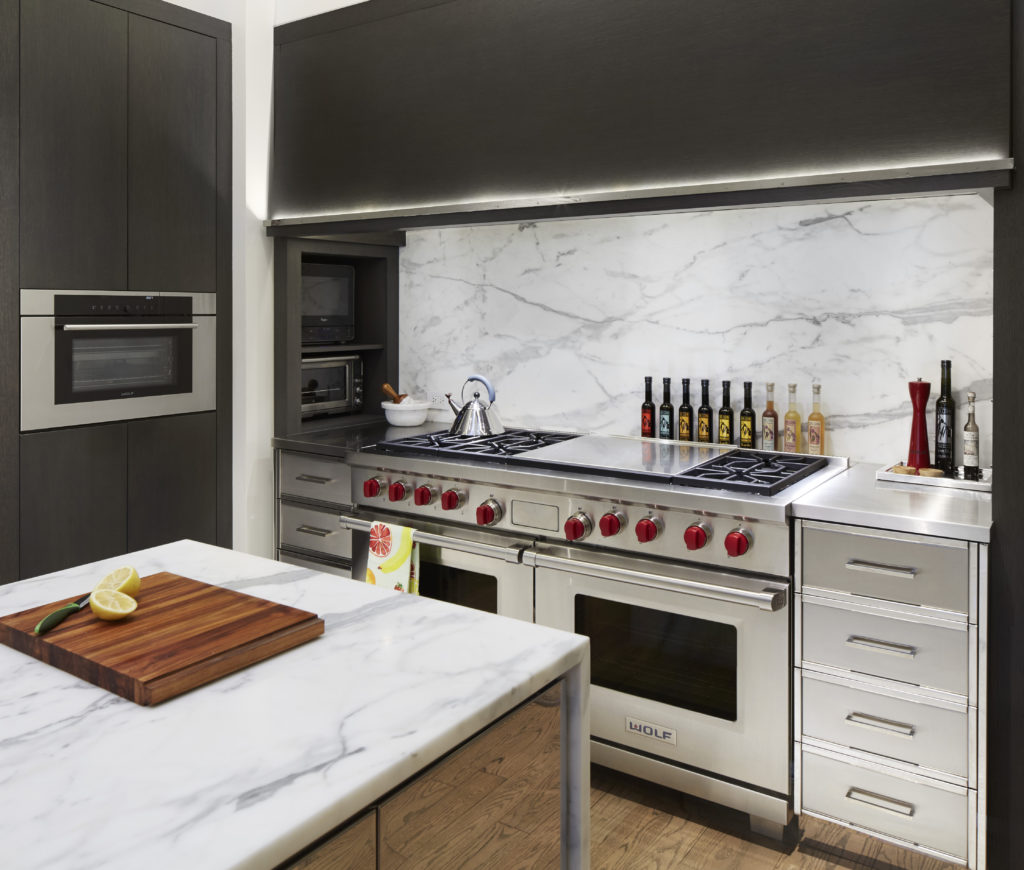 When a

Range

t

op

S

hould be

C

onsidered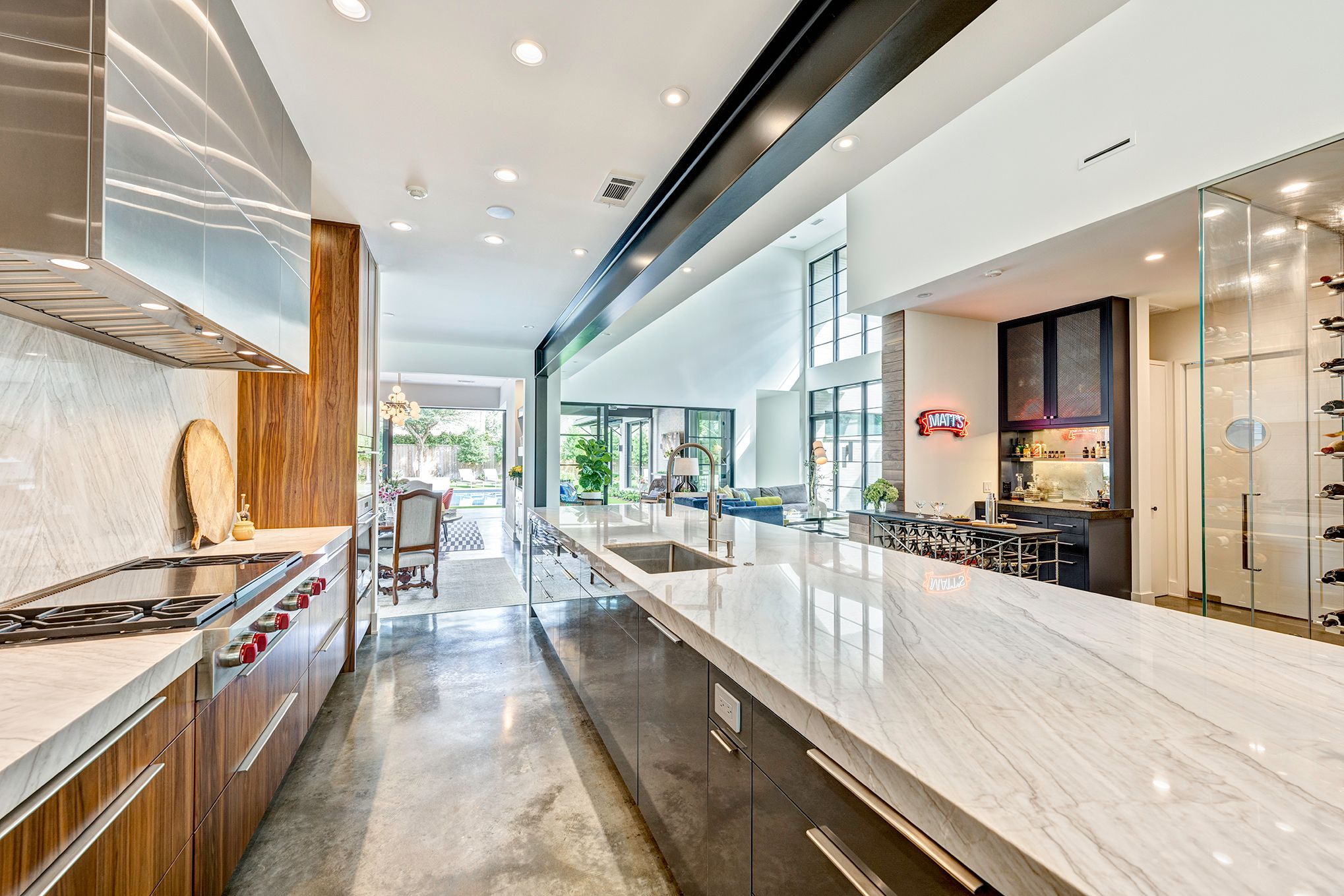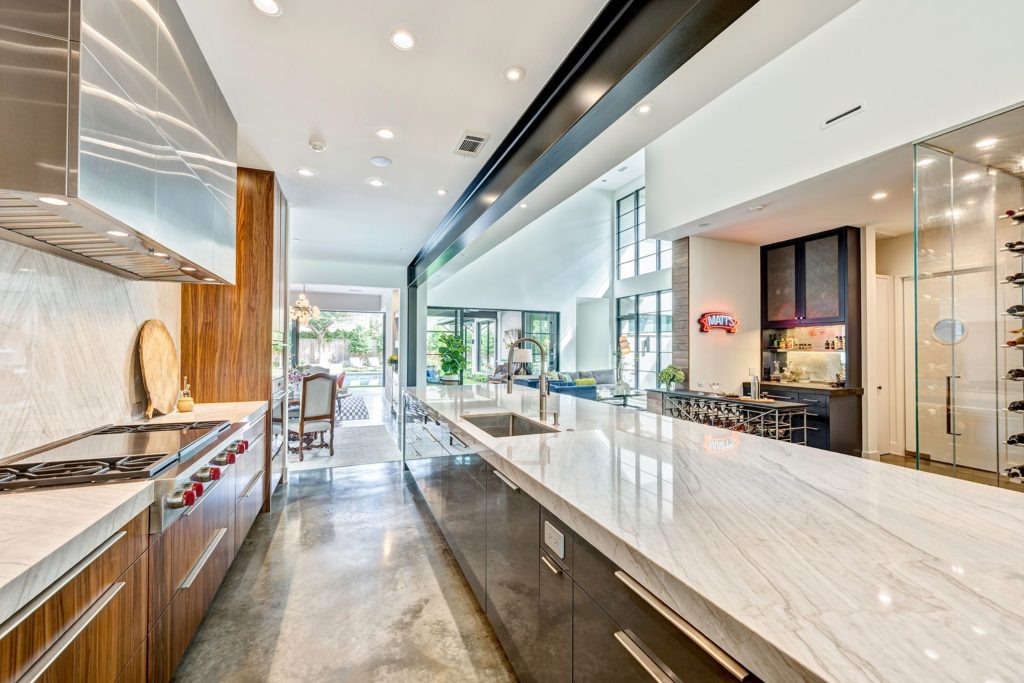 The rangetop offers professional gas cooking that most homeowners are familiar with including popular configuration options like the griddle and grill. Proper ventilation is required with an overhead hood just like a range. Typically, a successful kitchen design includes convenient cookware storage right below the rangetop in deep roll–out drawers, which is more ergonomic for the home cook.  Wall ovens now take the place of low traditional range ovens and give more modern oven choices like speed and steam models.  Additionally, separating the ovens provides two cook zones for better kitchen circulation, especially when more than one cook is in the kitchen!  
When an

In

duction

Cookt

op

S

hould be

C

onsidered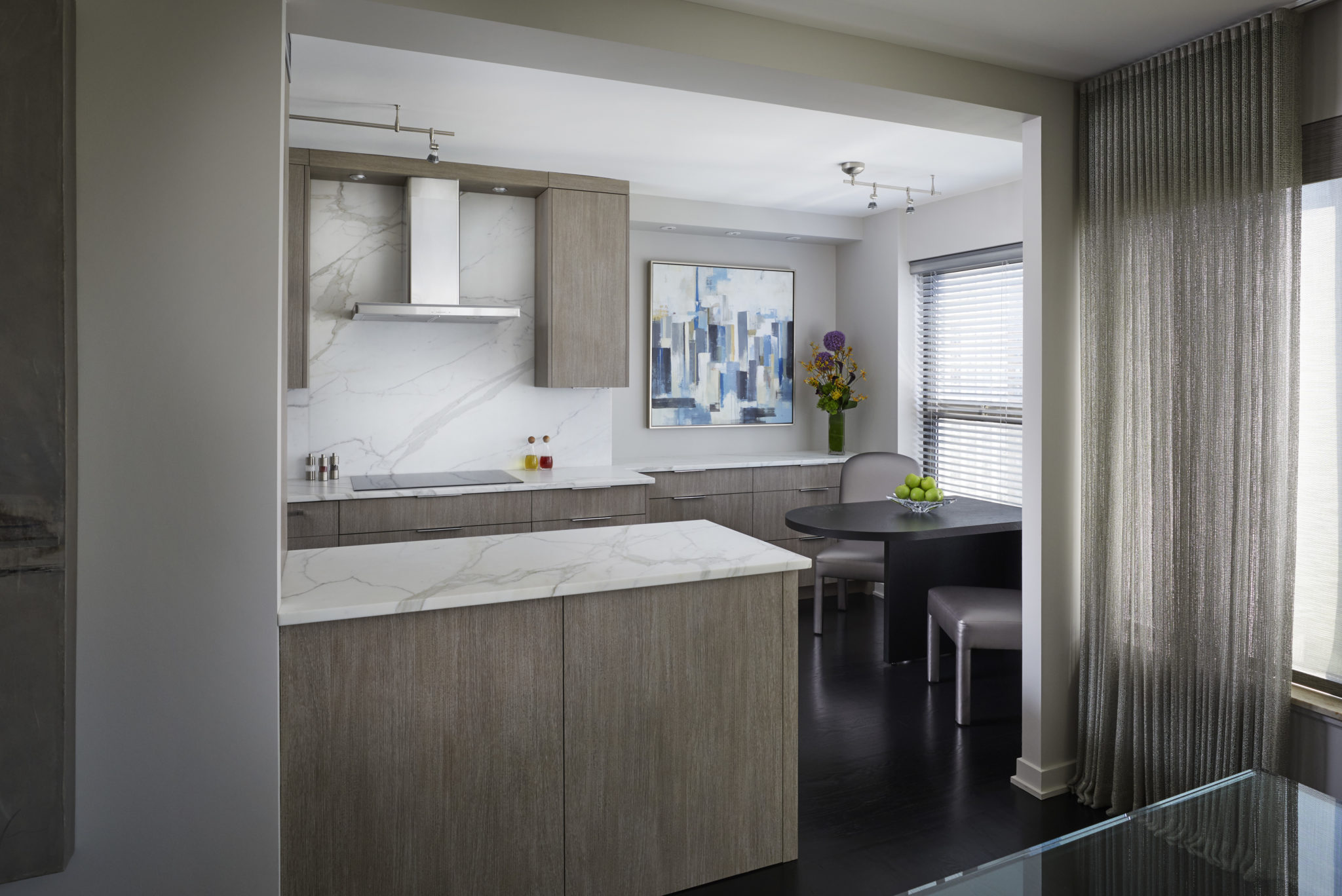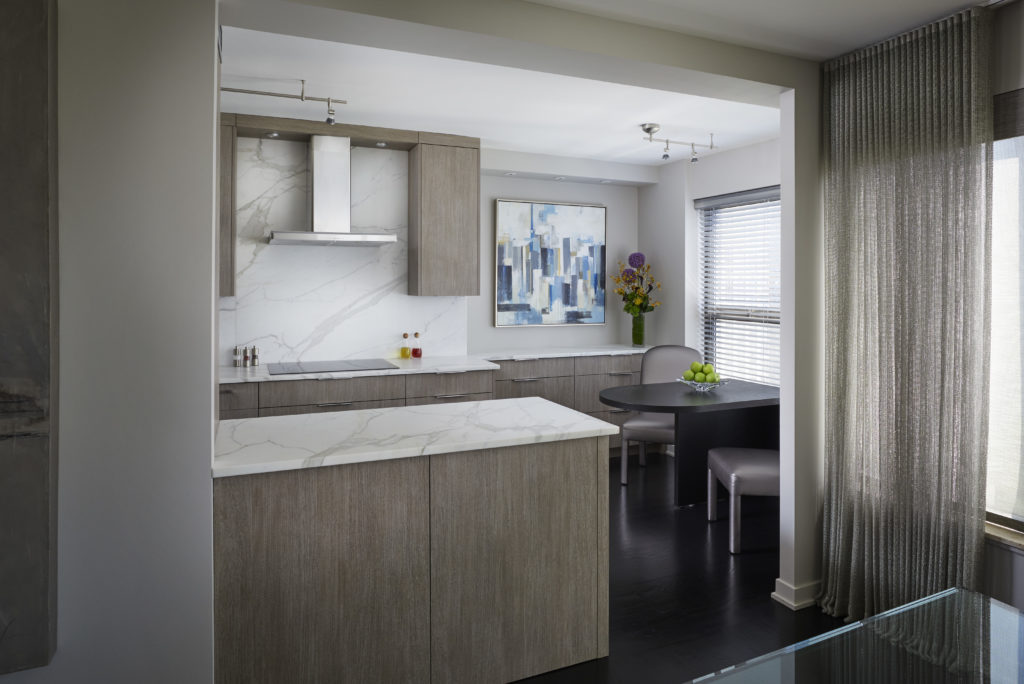 Often high-rise city buildings have specific requirements like electric–only appliances and do not vent to the outside. The induction cooktop is the best choice in this situation using optimal control, resulting in the use of less energy. Downdraft and recirculating hoods assist with removing grease particles and heat, but not to the same level as professional hoods that vent to the outside.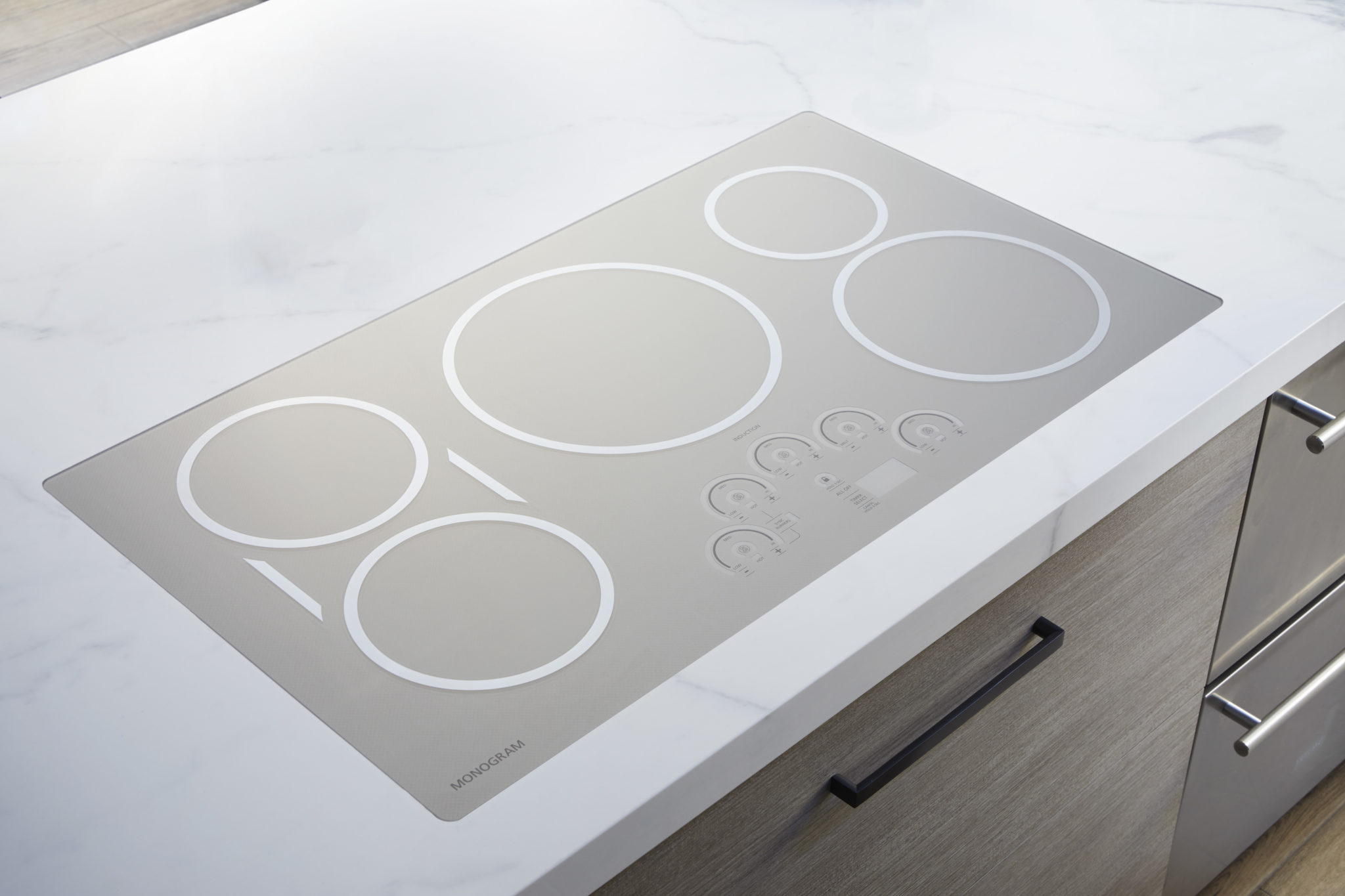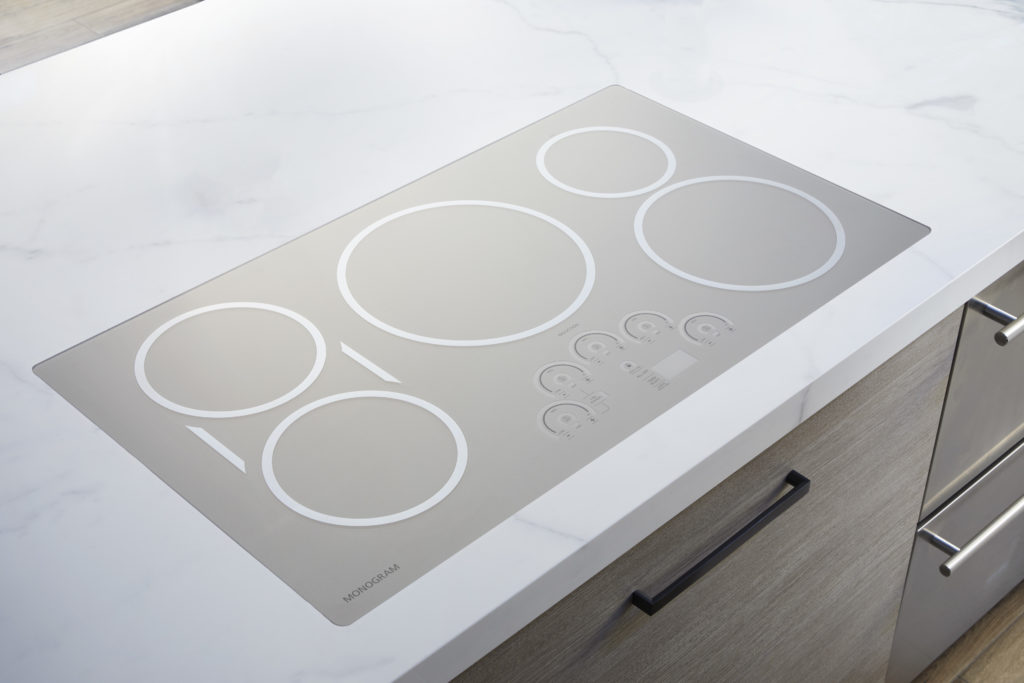 With advanced technology comes improved performance, and these models heat up much faster than a gas range and hold precision temperatures.  We highly recommend attending a demo event to see these newer products in action—very impressive.  
Induction cooktops drop right into the countertop for a clean modern installation that is appropriate and efficient for condo living. Ovens are strategically located and often a galley-style layout makes the best use of space for a successful design.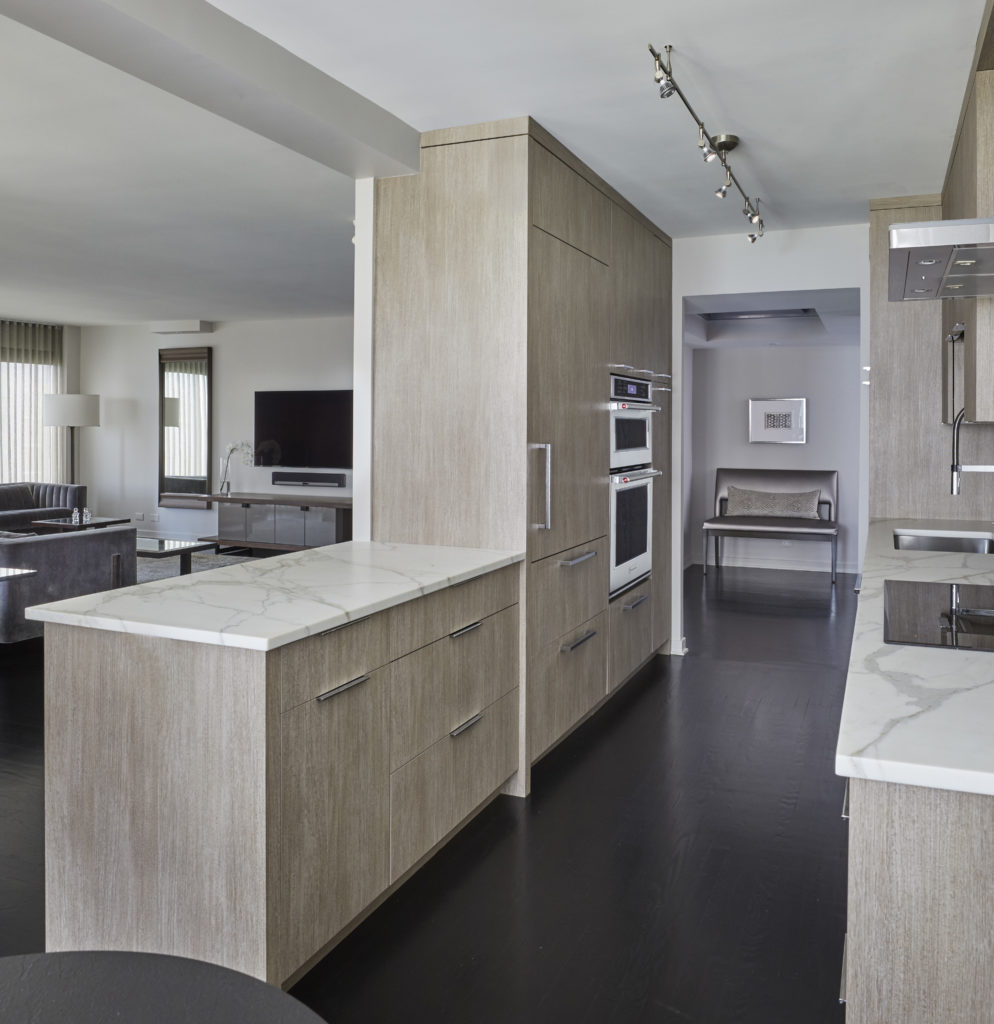 When a Range

S

hould be

C

onsidered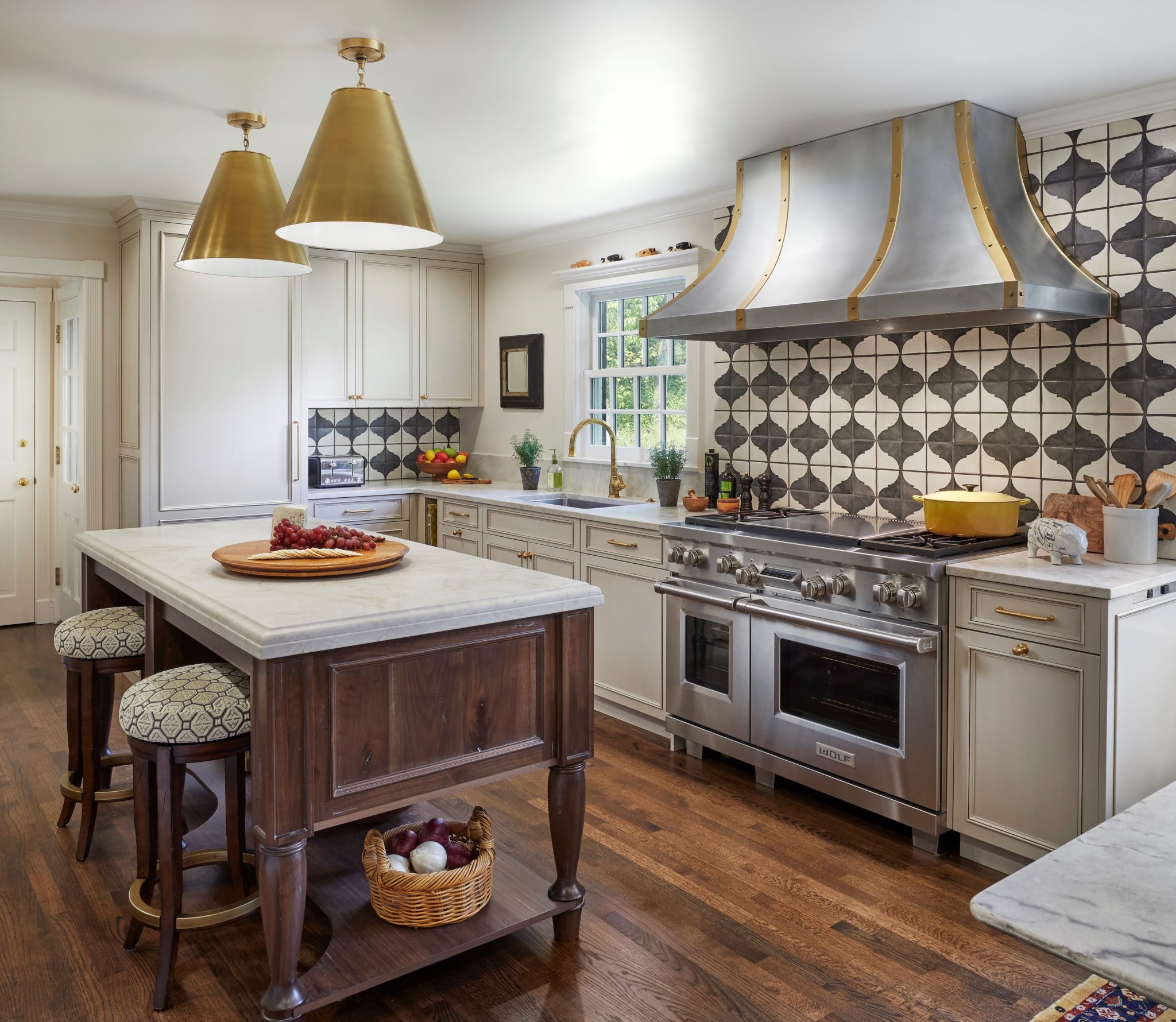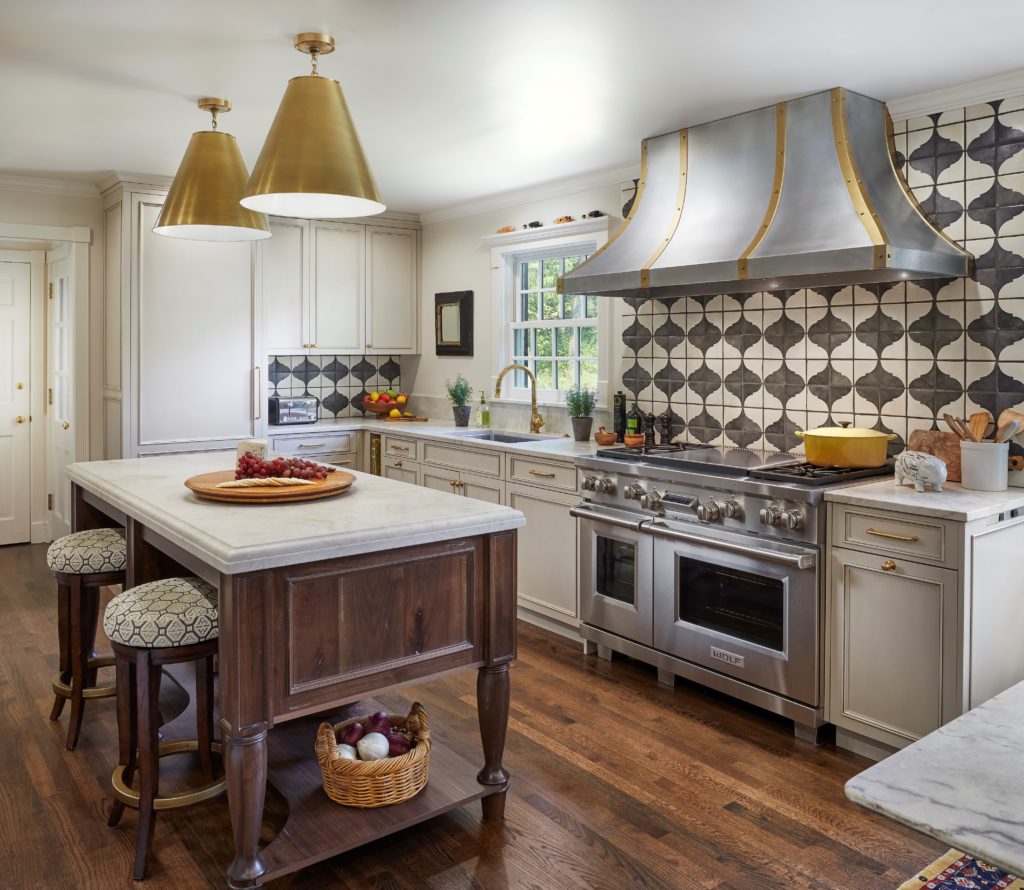 Another appliance consideration when designing for a smaller kitchen is specifying a range—a very efficient option since it provides all the cooking and baking functions in one professional unit that "does it all."  You will need proper ventilation to the outside for accommodating traditional gas cooktop models.  Newer induction top models can be used when outside ventilation is unavailable.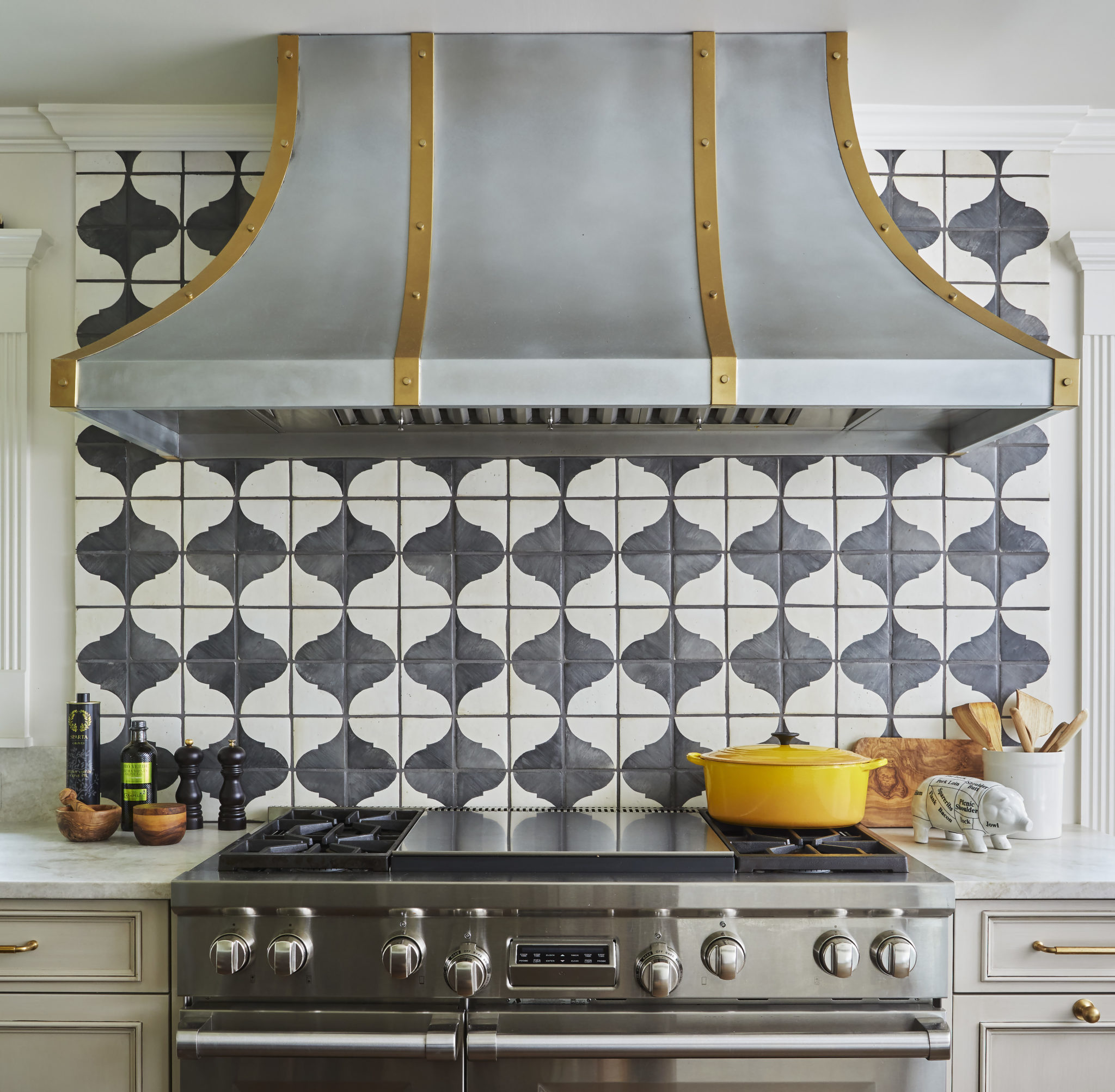 The pro series offered by appliance manufacturers appeals to traditional cooks who want both high-quality aesthetics and performance.  Many options are available today that customize the range color, handle options and bezel and knob selections for the home chef. Professional standard hoods are offered by the manufacturer, or a custom hood can be designed specifically for your kitchen style preference.  
When a Hybrid Combination

S

hould be

C

onsidered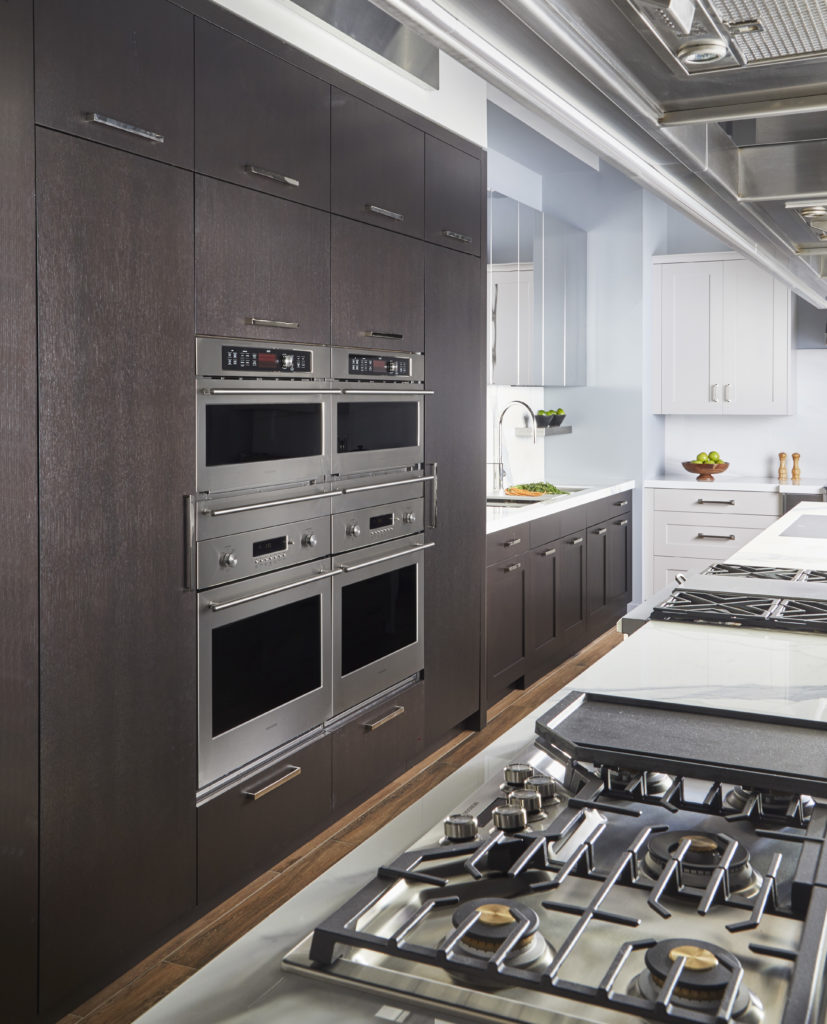 If you love to cook and entertain, you might just want a combination of the best cooking products that fit your needs in a large working kitchen design.  Often, we have clients who want a range for the main cook zone, wall speed and steam ovens in a secondary zone, and an induction cooktop on a large island to support buffet serving. It is all about personalizing for each homeowner and supporting their lifestyle.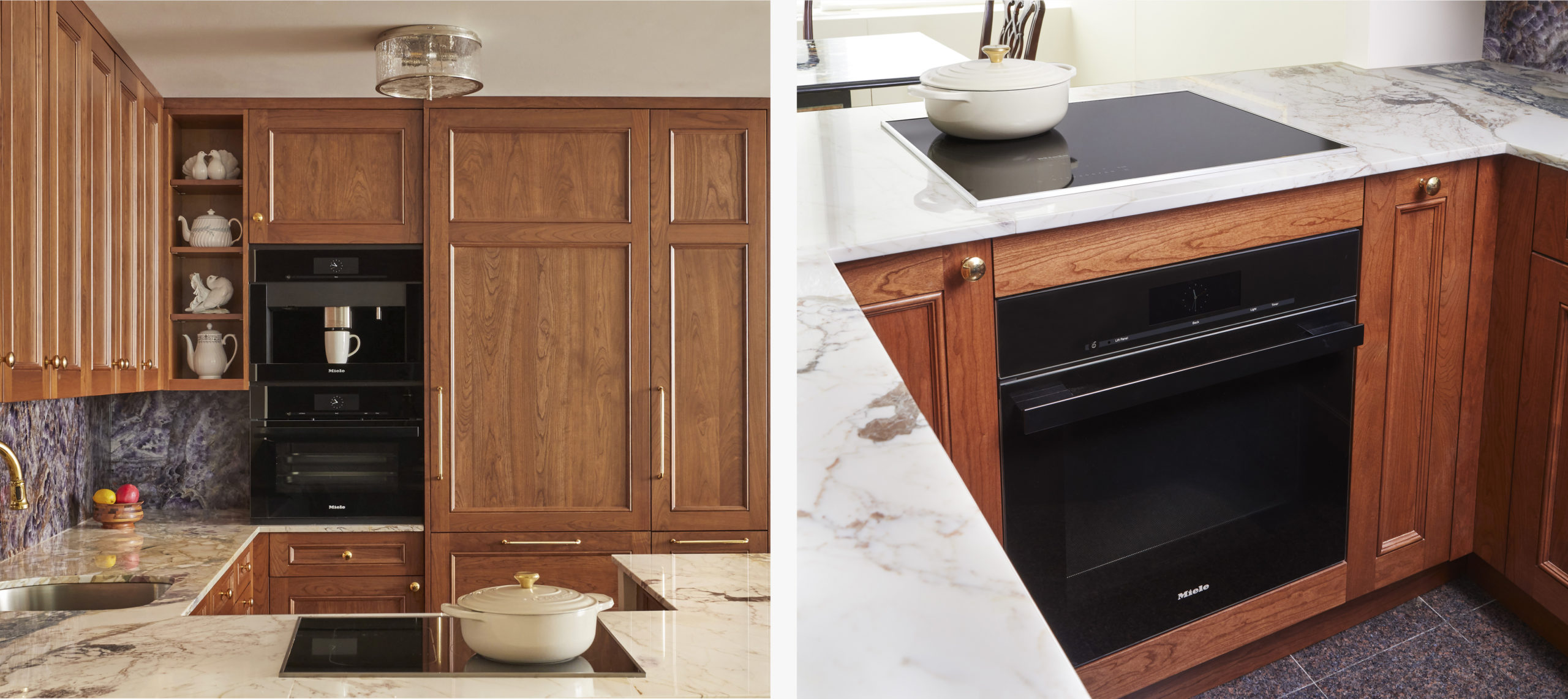 There are no shortage of professional appliances dedicated to modern cooking and updated kitchen design. Clients today have the flexibility to select between cooktops and ranges without compromising on function and aesthetics. Typically, kitchen designs include more than one cook zone that support the expanded wall oven product category. Designing successful kitchens for homeowners currently involves lifestyle preferences that will set them up well into the future.    
Planning Your

Kitchen

Project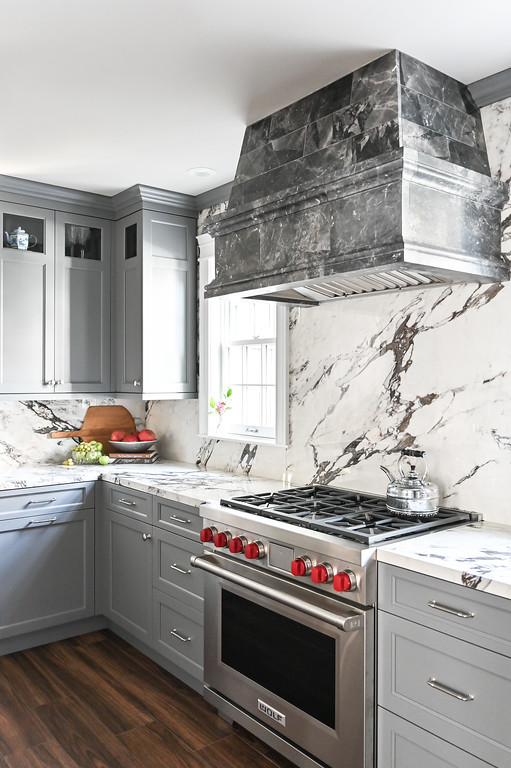 If you are planning your own kitchen project, either a new construction or a remodel, here a great way to get started!
We highly recommend that you work with a design professional who can offer the best guidance as well as discuss any potential delays that may arise from the luxury appliance manufacturers. This ensures that your project will run smoothly and you will have the most positive experience.
Find Inspiration Near You
Summary
Article Name
Cooktop vs. Range for Current Kitchen Designs
Description
There are many noteworthy professional appliances to choose from when designing updated luxury kitchens. Let's explore the many fine options.
Author