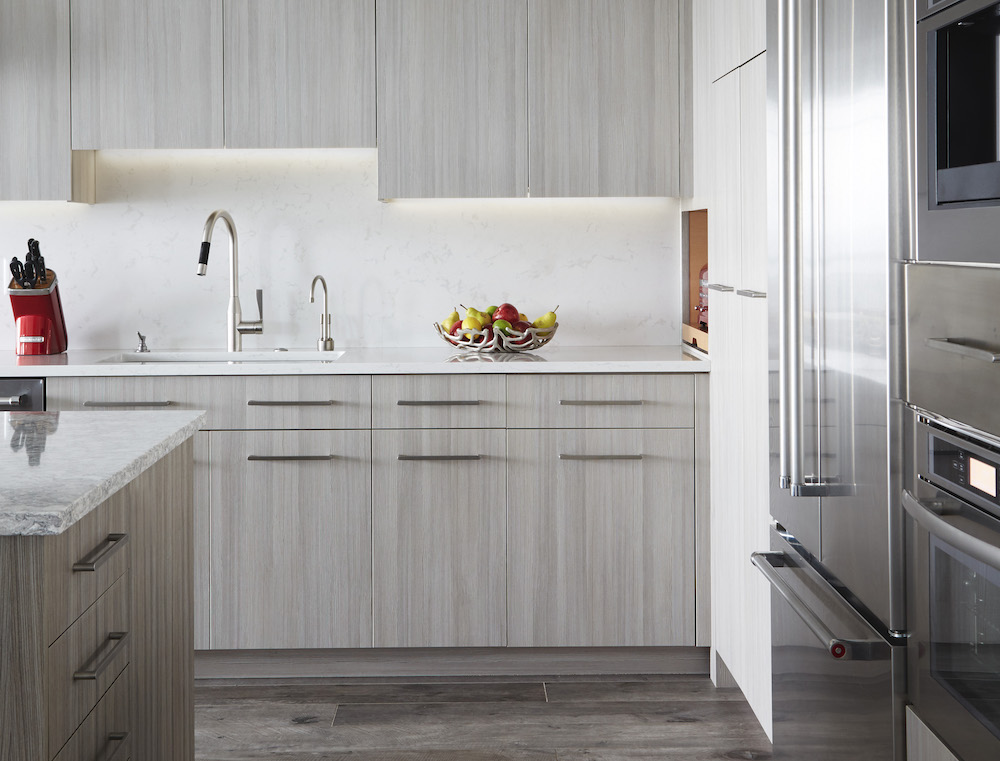 Photograph by Werner Straube
When creating the best kitchens from coast to coast, one thing has been especially clear this last year—keeping our homes clean, organized, and functional is key! At Bentwood Luxury Kitchens we have a pulse on the top luxury dishwashers, sinks, and faucets, plus we've seen which of these cleaning appliances makes the cut project after project. Our spotlight includes manufacturers that deliver exceptional products dedicated to running a household and keeping your kitchen clean! Look below to see the latest and greatest luxury cleaning products devoted to CLEAN that may be worthy of your consideration on your next home kitchen project.
Keeping your Kitchen Clean with Luxury Appliances
Dishwashers to Fit Anywhere and Clean Anything!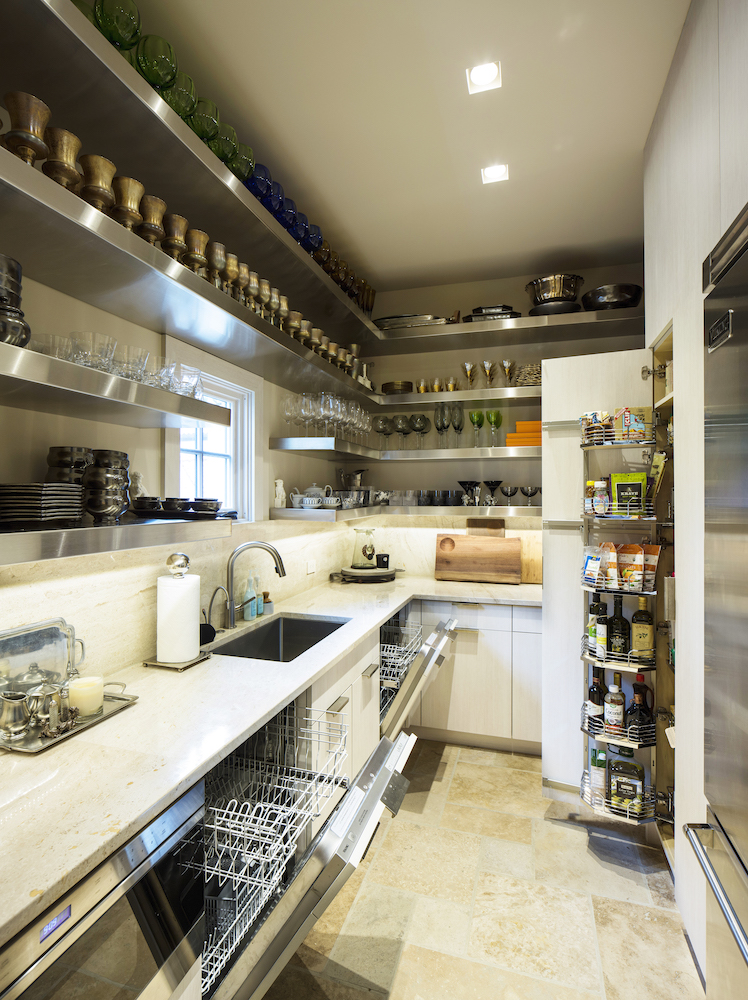 Luxury Dishwashers continue to elevate their game with the best technology, function, and aesthetics. The newest models can all be controlled by your phone, provide ultimate energy & water efficiencies, run short cleaning programs to super intensive cleaning programs and everything in between—all while being extra quiet.  Open these dishwashers and you will find: LED lighting, adjustable multi rack systems, automatic soap dispensing, and integrated control panels—trust us you will want one! And, depending on your project design, all have a panel-ready option for matching custom cabinetry or a standard brushed stainless-steel finish.
Miele™ continues to be a leader in luxury dishwashers known for their ultimate German engineering, quiet operation, and longevity. The new Miele™ 7000 series is the top of the line with all the bells and whistles and is quite impressive.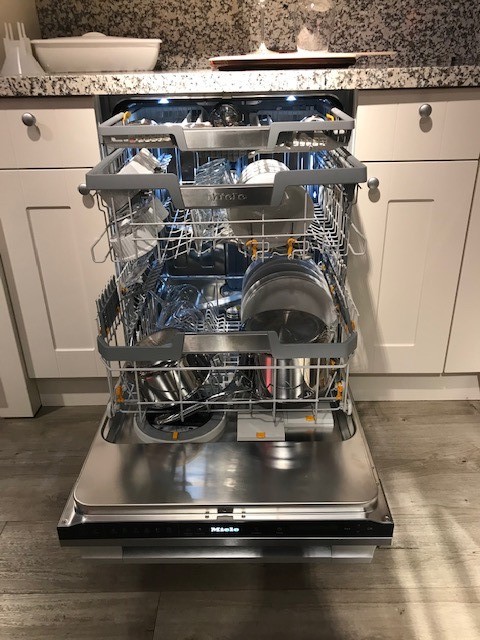 Another giant leader, Bosch™ also offers nicely appointed German engineered products including models for the smaller residential footprint. Bosch™ offers both 18" and 24" dishwashers like Miele, but with a lower price tag.
Under the Subzero™, Wolf™ luxury family is the newest product—Cove™ Dishwashers.  American made, we have only heard and experienced top performance for this newer player in the marketplace.
Keeping your Kitchen Clean with Luxury Plumbing
A Sink for Every Style and Preference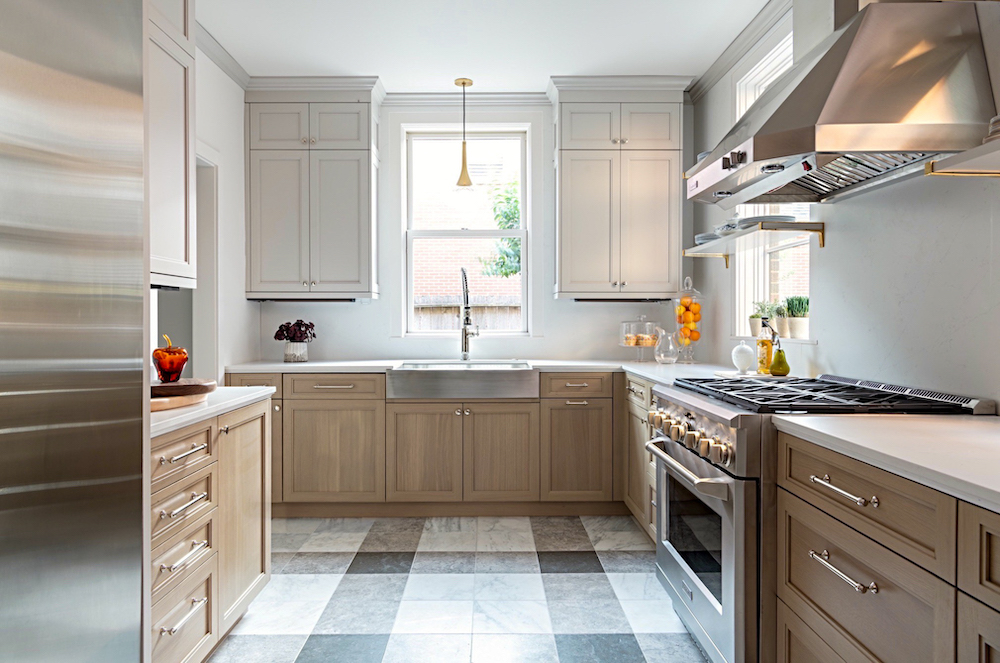 We think this has been the most transformational category! Winning primary sink vessels are now large and open vs the double bowl divided sinks of the past!  Given such a workhorse of any kitchen this is no surprise, but the real news is the full range of offerings addressing multi-function, customization, and level of luxury. In addition, we find most kitchen designs today have several vessels:  a primary sink located in a large island or along the perimeter, a smaller prep sink, and a sink to service the butler's pantry/bar/flex area. Having more than one sink really helps in keeping your kitchen clean!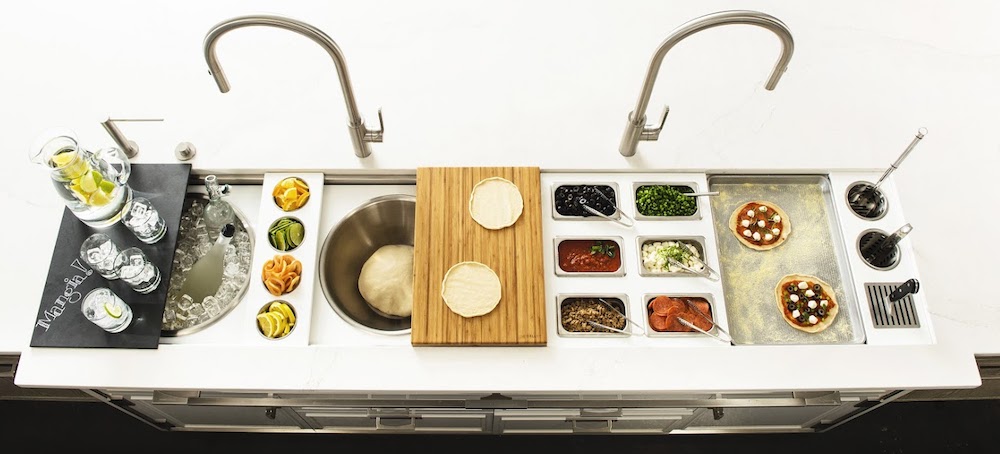 The Galley has transformed the residential plumbing market with The Galley Workstation™.  "A complete culinary system where one can prepare, cook, serve, entertain and clean all in one central and convenient place." A full range of product offerings include: 6 single-bowl workstation standard sizes, flexible configurations including the Dry Dock™, and accessories with 4 standard finish options. Each workstation is well equipped with standard Culinary Tools as well as many Chef inspired additional accessories for purchase. And did we mention it fits a standard Half rimmed bake sheet perfectly in the Upper Tier? A game changer when prepping food!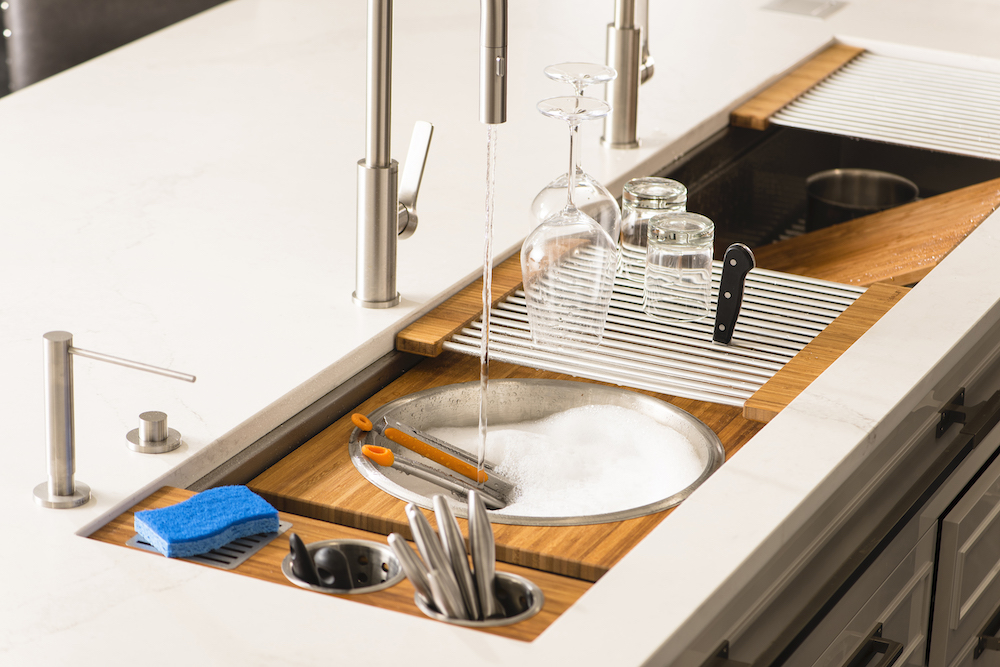 As another 'Made in the USA' manufacturer, Bentwood Luxury Kitchens spent some time with The Galley™ owner, Scott Anderson in the Tulsa, OK factory to create specific accessories that house and organize the Galley components for our Bentwood and Harmoni cabinetry lines.  Needless to say, we are huge fans and fully appreciate this luxury culinary system.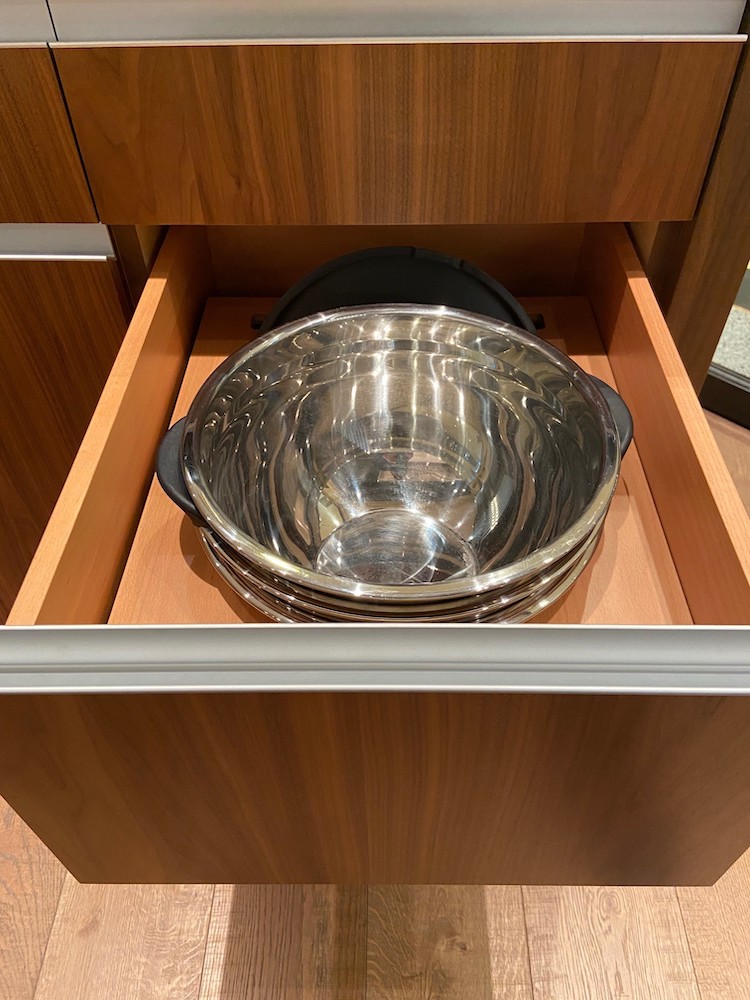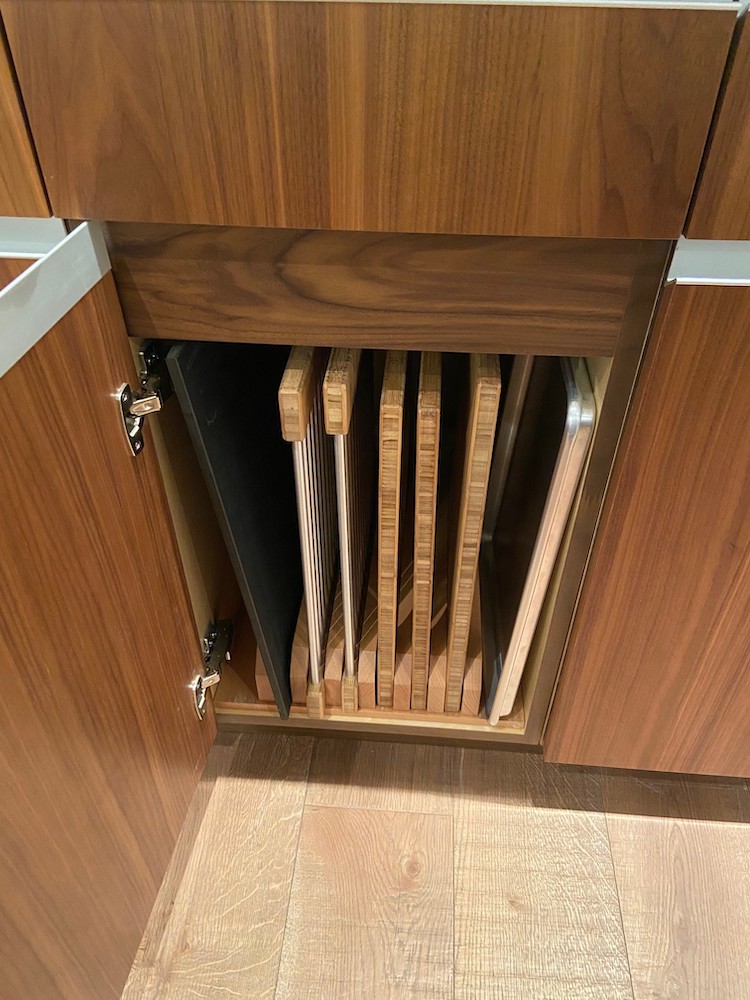 Kohler™, Wisconsin based giant in the plumbing world, has introduced its version of a chef inspired workstation called Stages™.  A very thoughtful, efficient, and quality vessel including accessories and cutting board that we predict will become very popular.
A couple favorites from Swiss manufacturer Franke™ is the FireClay white Farmhouse sink that offers a thinner refined profile option– perfect for Transitional projects.
Franke's The Peak™ sink offers a handy colander and cutting board accessory option for multi-tasking and the new pop up strainer saves your hands from diving into dirty water in the sink.
The Latest Faucets with Both Beauty and Function
Another area of product growth and transformation is in the category of luxury faucets.  With the concern for cleanliness and surface touching, it is no surprise many touchless faucets have reached the residential marketplace. Clean kitchen faucet designs with "C" or "U" shape spouts and retractable hand sprays keep a modern tidy look. For the luxury plumbing world new finishes have expanded to accommodate the full range of customization clients are looking for today.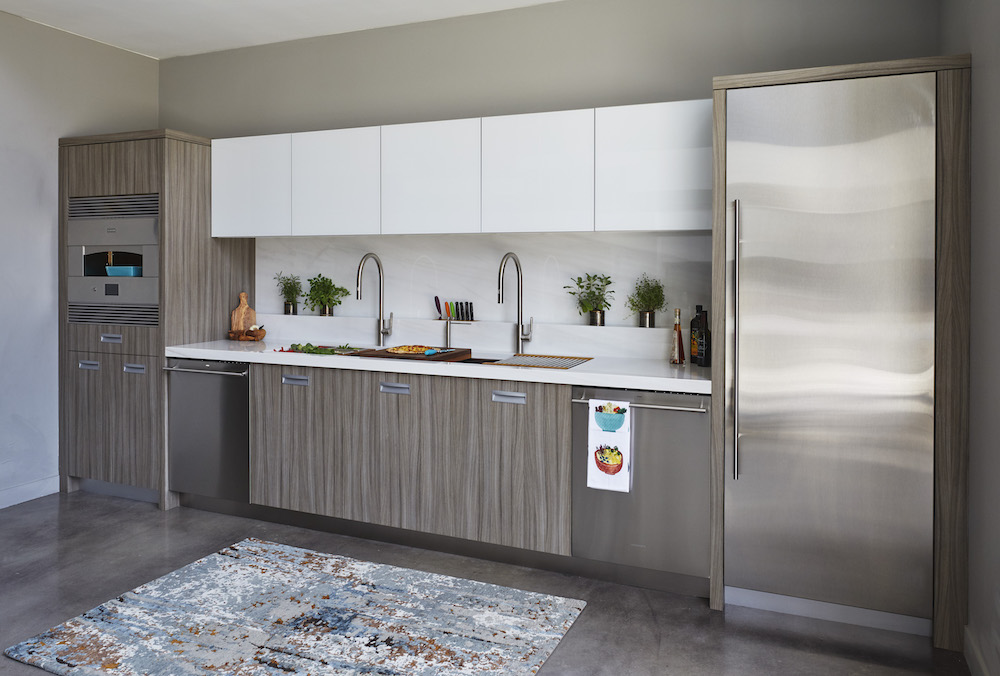 The Galley Ideal Tap™ corresponds to the Galley Workstations™ and is an excellent choice for design, function and beauty. Their six finishes including the Gun Metal Gray and Rose Gold are unique stand outs.
Tap Accessories are all available in coordinating finishes for a complete finish story and integration—no trying to match up different manufacturers. Newer products include The Ideal Bar Tap™ that coordinates with Ideal Bar Station™ and the Ideal Hot and Cold Tap™ for expanded offerings.
Touchless Options for Keeping Both You and Your Kitchen Cleaner!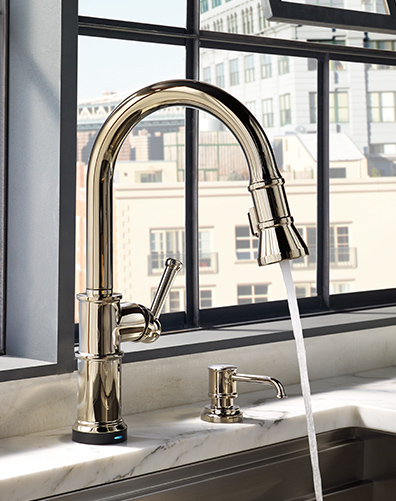 New Luxury Touchless options are now available from Perrin and Rowe as newly expanded collections under the House of Rohl—who has a long history in setting the gold standard in decorative plumbing.
Watermark™, another big name in the world of luxury plumbing offers touchless options worthy of your consideration.  See their video for these touchless options.
We love the level of customization available in Watermark's design and finish selections – with any RAL color finish, you have a personalized faucet with a color or your choosing. Now that is exciting!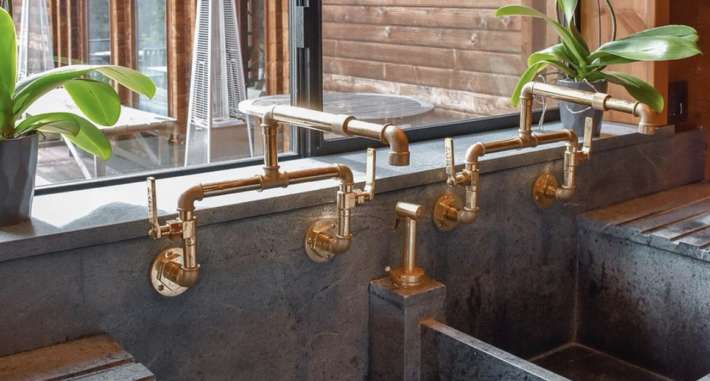 As technology becomes integrated into our homes and kitchens, premiere manufacturers are creating new cleaning appliances and products with higher levels of convenience, function, sustainability, and customization. Doing your homework and experiencing products in person will help create a short list of your preferred dishwashers, sinks and faucets. Talk to your Kitchen Designer who can discuss further how these hardworking essential products could integrate into your kitchen design and which selections are worthy of your consideration.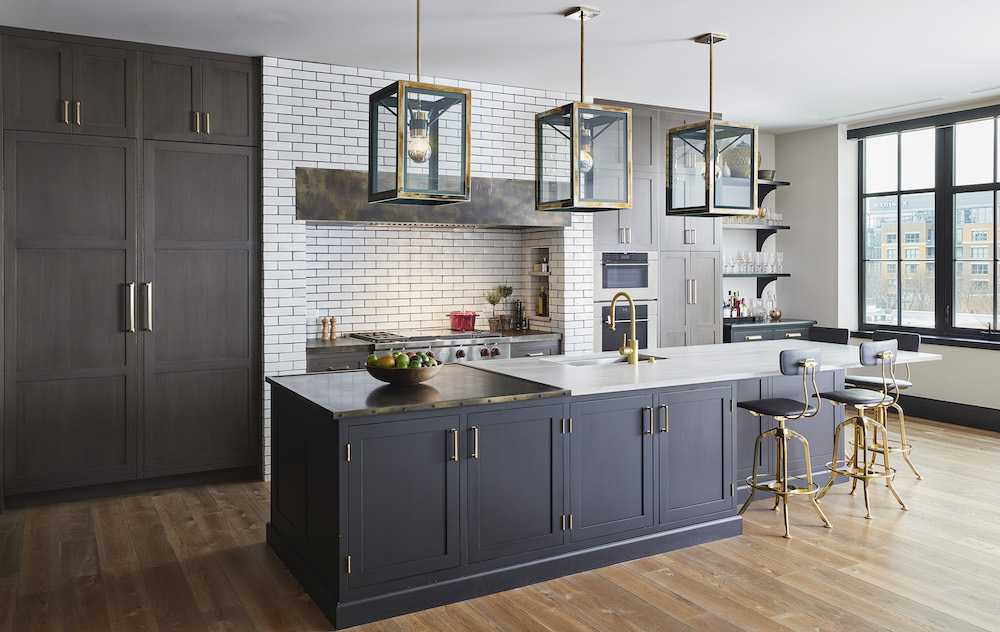 Helpful Hints Before Your Purchase
See products in person if possible—does the product design easily work for YOU?
Get a sample of finishes if matching to hardware or other metal finishes—there is a range of finishes per each manufacturer
Confirm product service for your market
Hire a professional Stone Fabricator and Plumber—ask if they have experience with working with selected products and levels of detail required for installation
Find Inspiration Near You
Are you looking for some inspiration and creative ideas for your space? Look through our gallery to discover some of our finished projects.
Summary
Article Name
The Best Luxury Products for Keeping Your Kitchen Clean
Description
Searching for the top appliances for keeping your kitchen clean? Read our post on which brands lead in luxury homes for function and style.
Author