All professional photography by: Tim Murphy Photography, Inc.
At Bentwood Luxury Kitchens, we are very excited to share a special Dealer project, as well as highlight true professionals in the kitchen business. One of our newest dealers is Al Rosenthal of Alpine Kitchen Design located in Steamboat Springs, Colorado.  We originally met Al at our KBIS booth when exhibiting at the Orlando and Las Vegas trade shows– "This booth really got my attention," Al shared.  "A high-quality product with full range of door styles and finishes was something I was looking for." So, when the time was right, Bentwood Owner Kevin Bryant was pleased to set Al up as a new dealer and welcome him into the Bentwood family. But a special treat was working with Al on his personal mountain contemporary kitchen.
This Mountain Contemporary Design Was Worth the Wait
When a Kitchen Designer Pushes the Envelope
When the opportunity to purchase a neighboring piece of property became available, Al and his wife, purchased the land with intent to build their third house in Steamboat Springs!  Having much patience over the next three years, the city approved the annexing and subdividing of the lots, so the Rosenthal's could begin planning for their Mountain Contemporary home as Empty Nesters.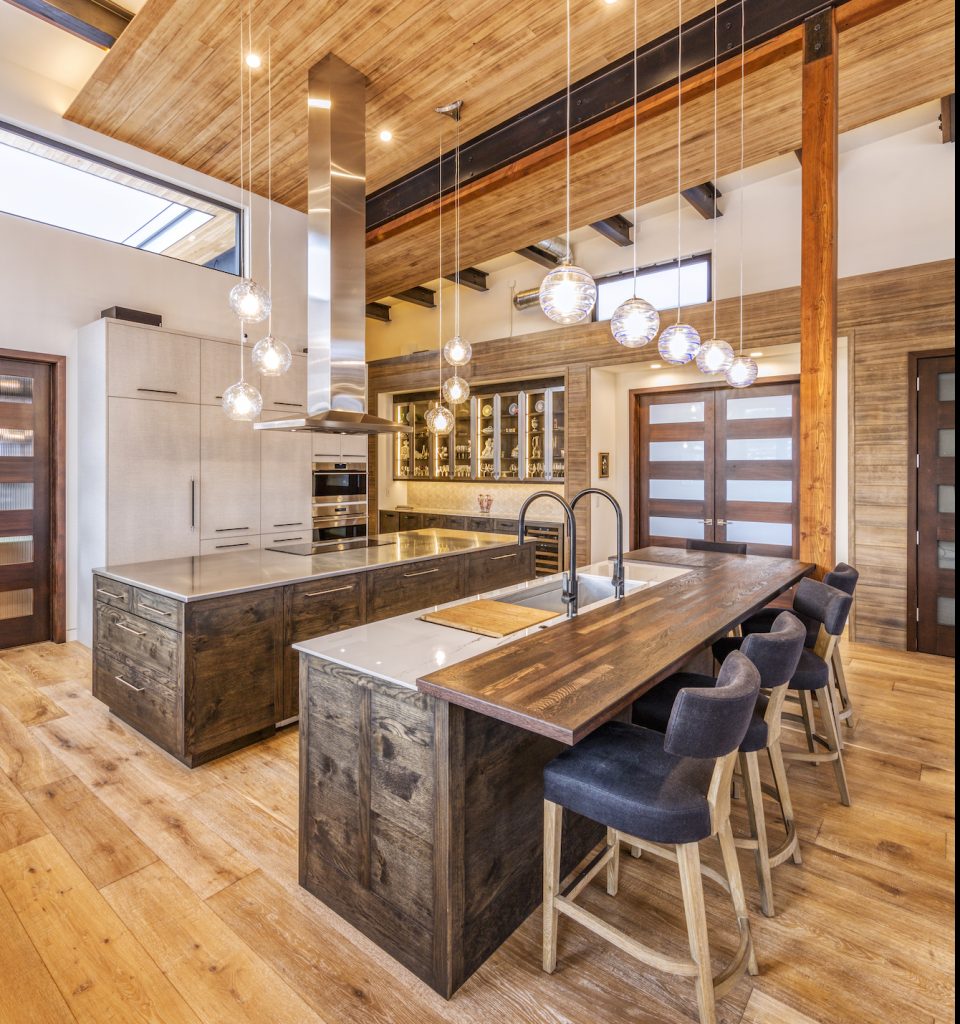 After the first architectural interview, Al knew he found the right architect to hire for their 'forever home'.  Being very sensitive to energy efficiency, function, and open design were key elements in this decision.  Al kept pushing the architect to increase the size of the kitchen and made sure it reflected their lifestyle.  With all the entertaining and cooking done over the years, Al had the new kitchen layout including double islands already in his mind and was ready to execute his vision.
A Cook's Kitchen with a Mountain View
For the very large open kitchen, Al designed 4 clear zones that would support different functions but work seamlessly together—all while taking advantage of the beautiful mountain view.  The first island offers guest seating and on the working side of the island is the' Prep Zone'–A Perfect place for the Galley Workstation™ with double Tap™ faucets. Sub-Zero™ refrigeration drawers are conveniently placed behind this zone for quick access to vegetables and fruits ready for cleaning and chopping.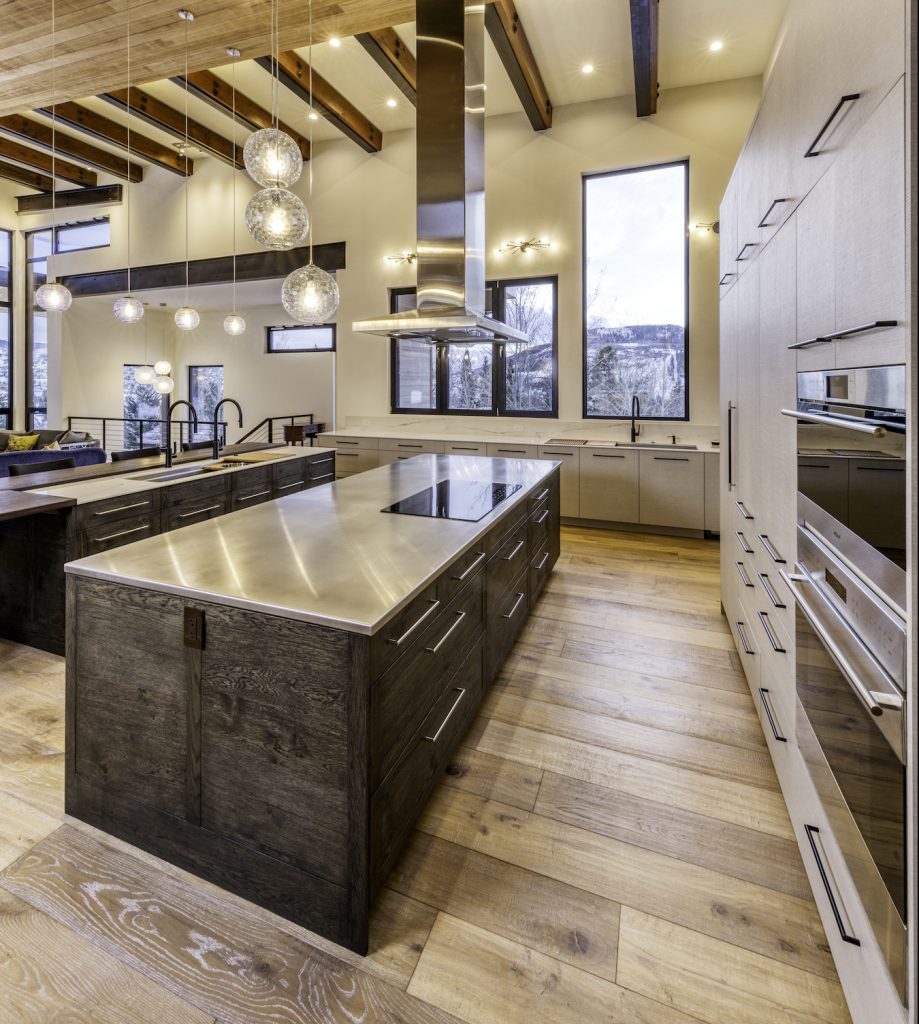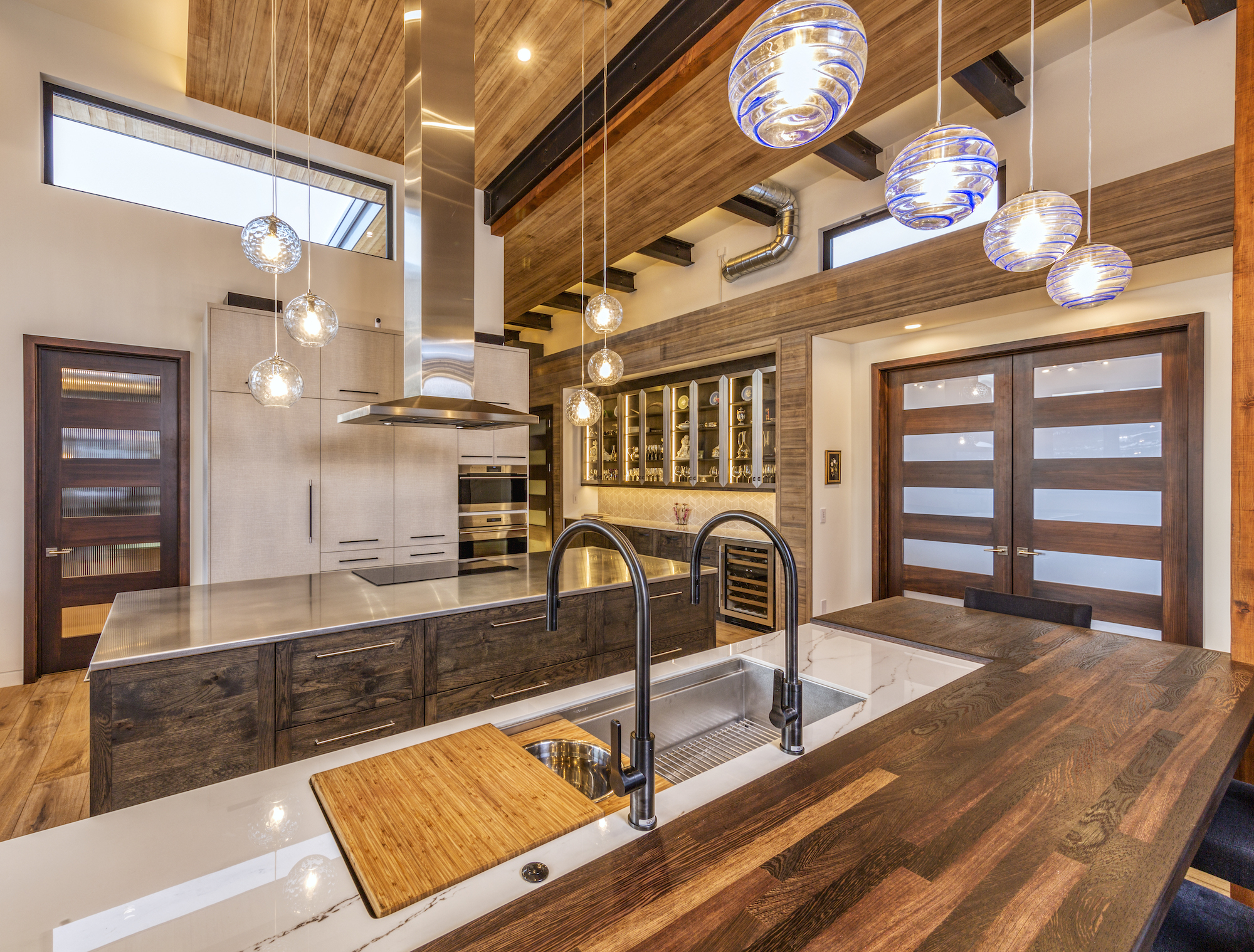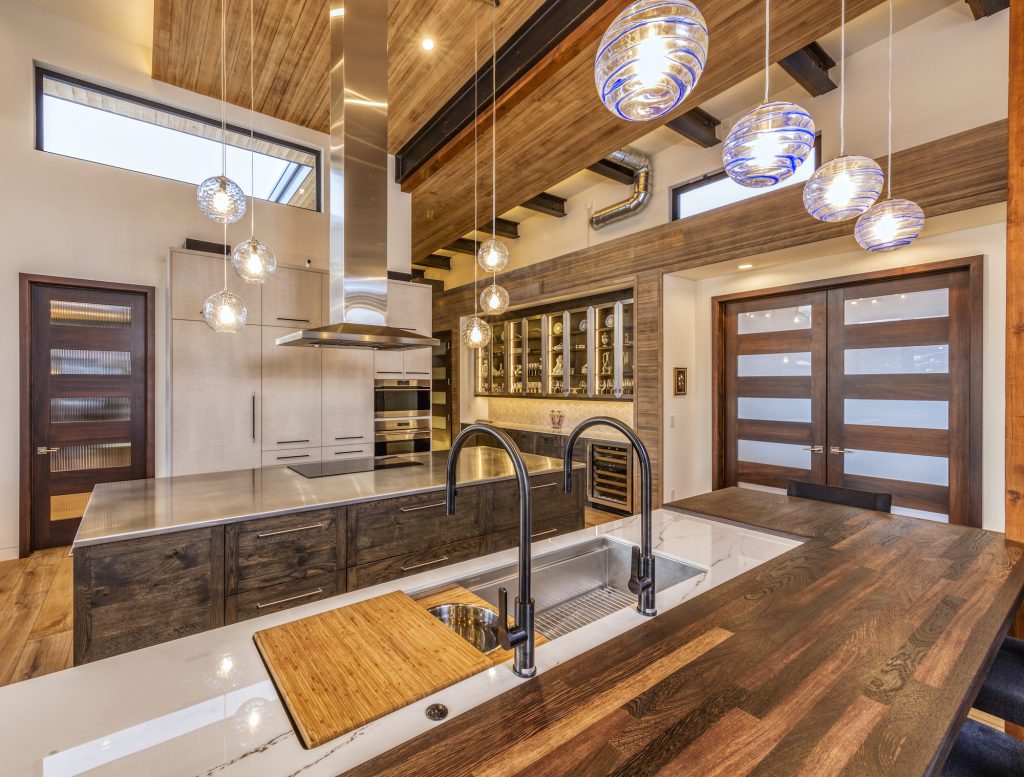 Across from the Cooking Zone is the 'Bar & Butlers Zone' where crystal and stemware are displayed in upper cabinetry, and below in base cabinetry are two Sub-Zero™ wine keepers. A great space for pouring a glass of wine or mixing a cocktail away from all the action.
Thoughtful Entertaining Details- A Place for Everything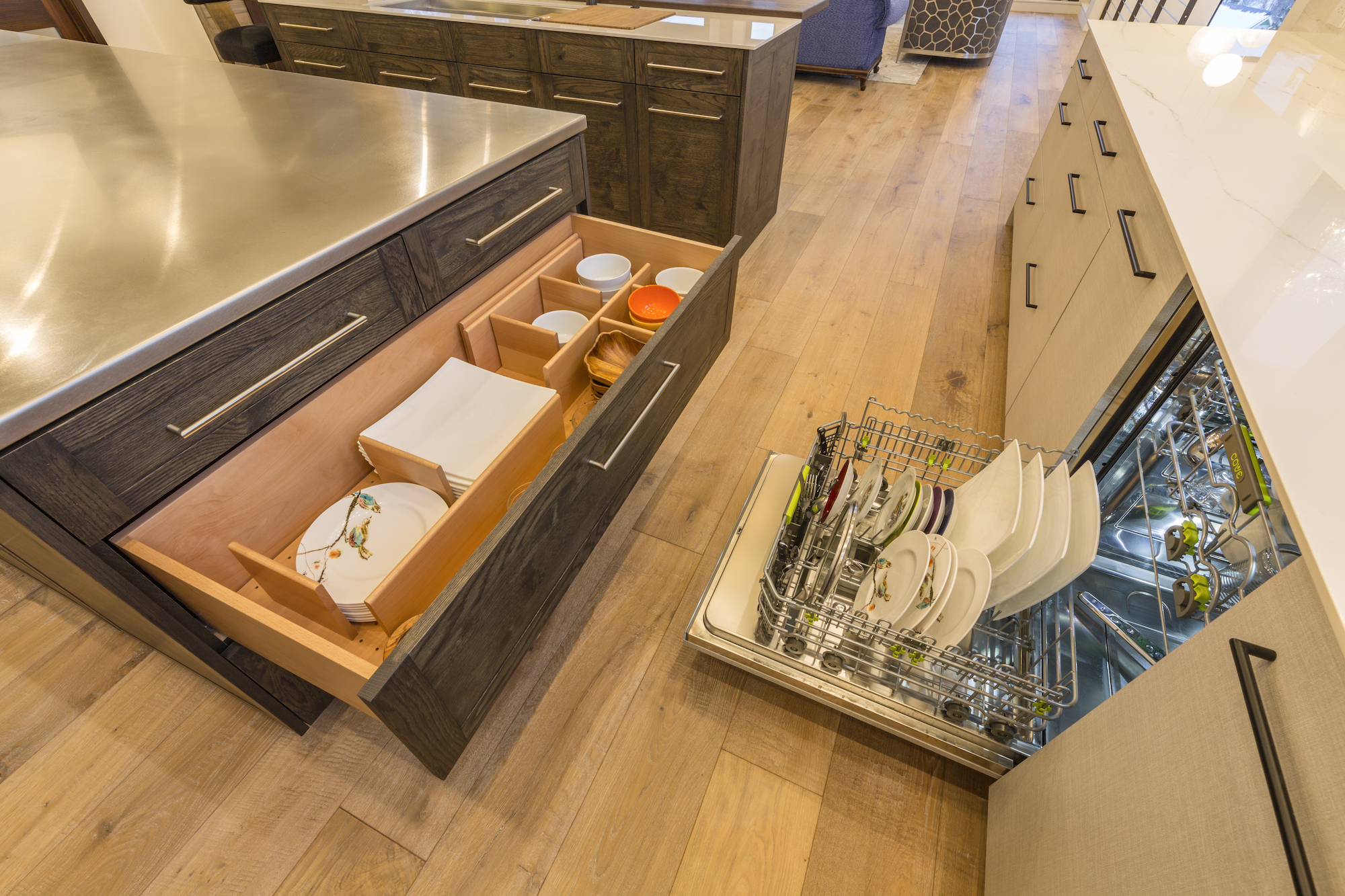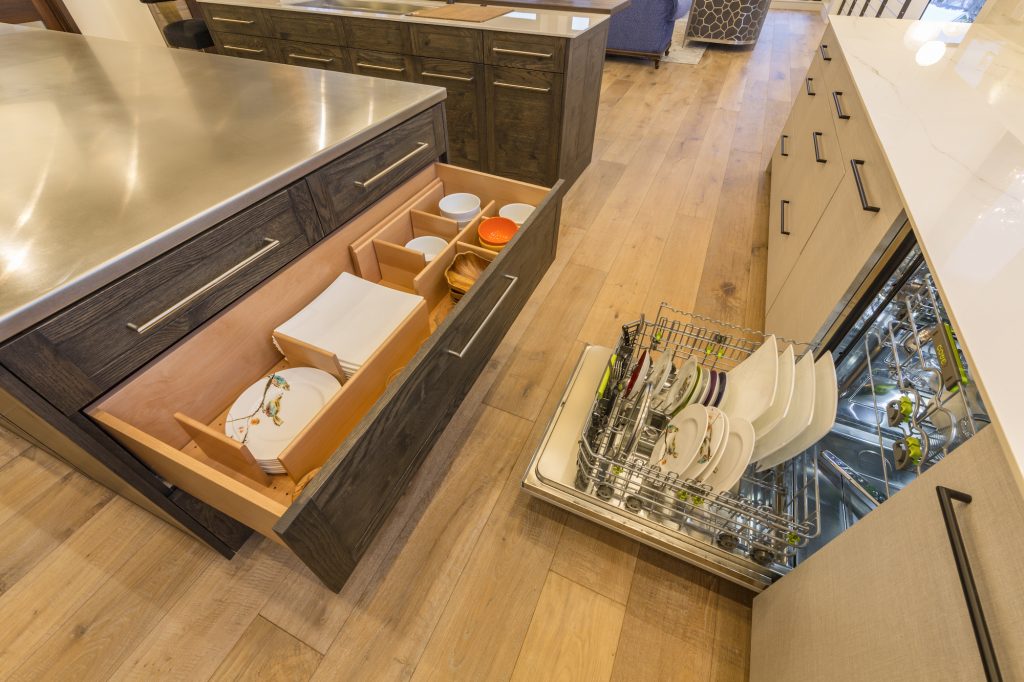 We just love the thoughtful design details like unloading clean dishes from dishwasher to drawer! Very important for this entertaining kitchen is the 'Clean Up Zone' located on perimeter wall of windows showcasing the amazing view.  The Galley Work and Wash Station™ with 18" drydock offers efficient support here along with two Cove™ dishwashers for any sized event.
Everything certainly has its place and has been well thought out in this kitchen!
Material Selections for a Dynamic Space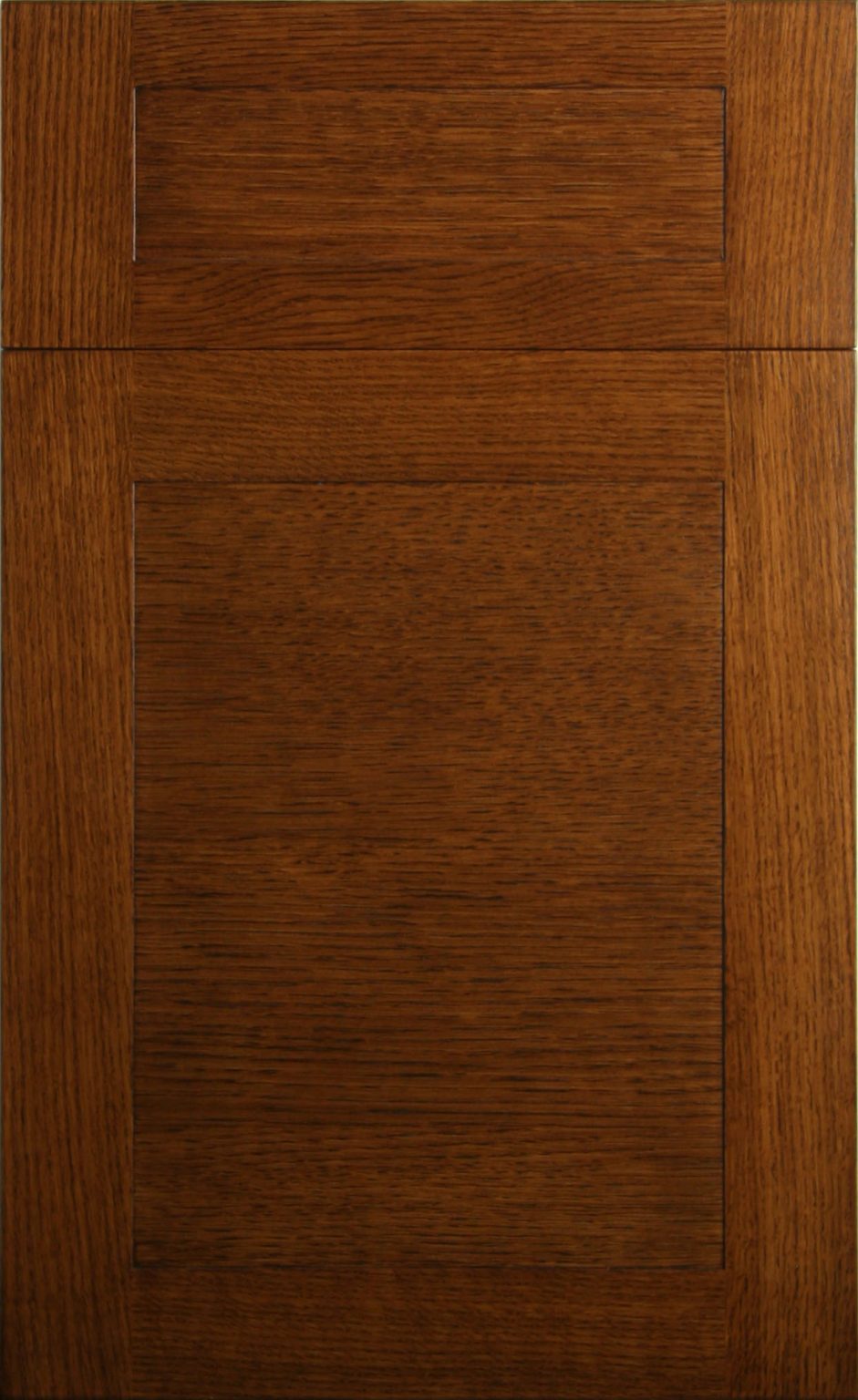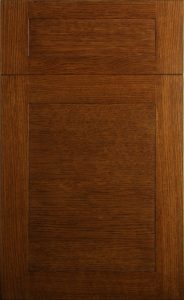 When at the KBIS Las Vegas show, Al visited our exhibition booth and became inspired with our new product displayed that he could see for his personal kitchen project. He was looking for selections that supported the Mountain Contemporary style while offering something unique.
Here is the new Bari door style Al chose to fit perfectly into his vision!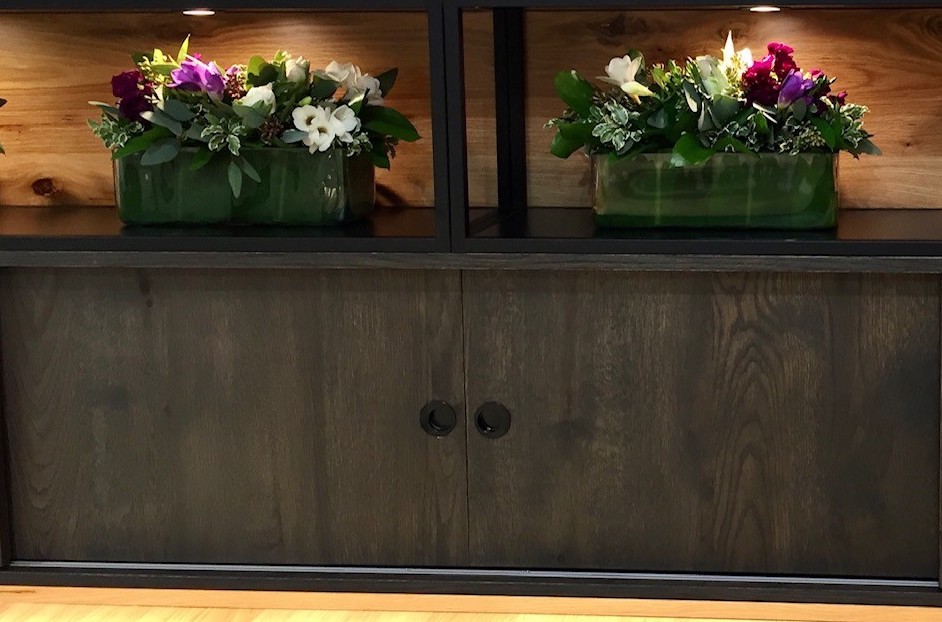 For the double islands, the new Bari door was modern and would look great in the Chestnut Oak with a charred crafted finish for that Mountain look.
For Al's perimeter, the new linen Designer HPL material was refined and contemporary.
These cabinetry materials would complement the porcelain, quartz, and stainless-steel kitchen countertops planned for the kitchen.  When a dealer selects our product line for their personal home, we see this as the ultimate compliment!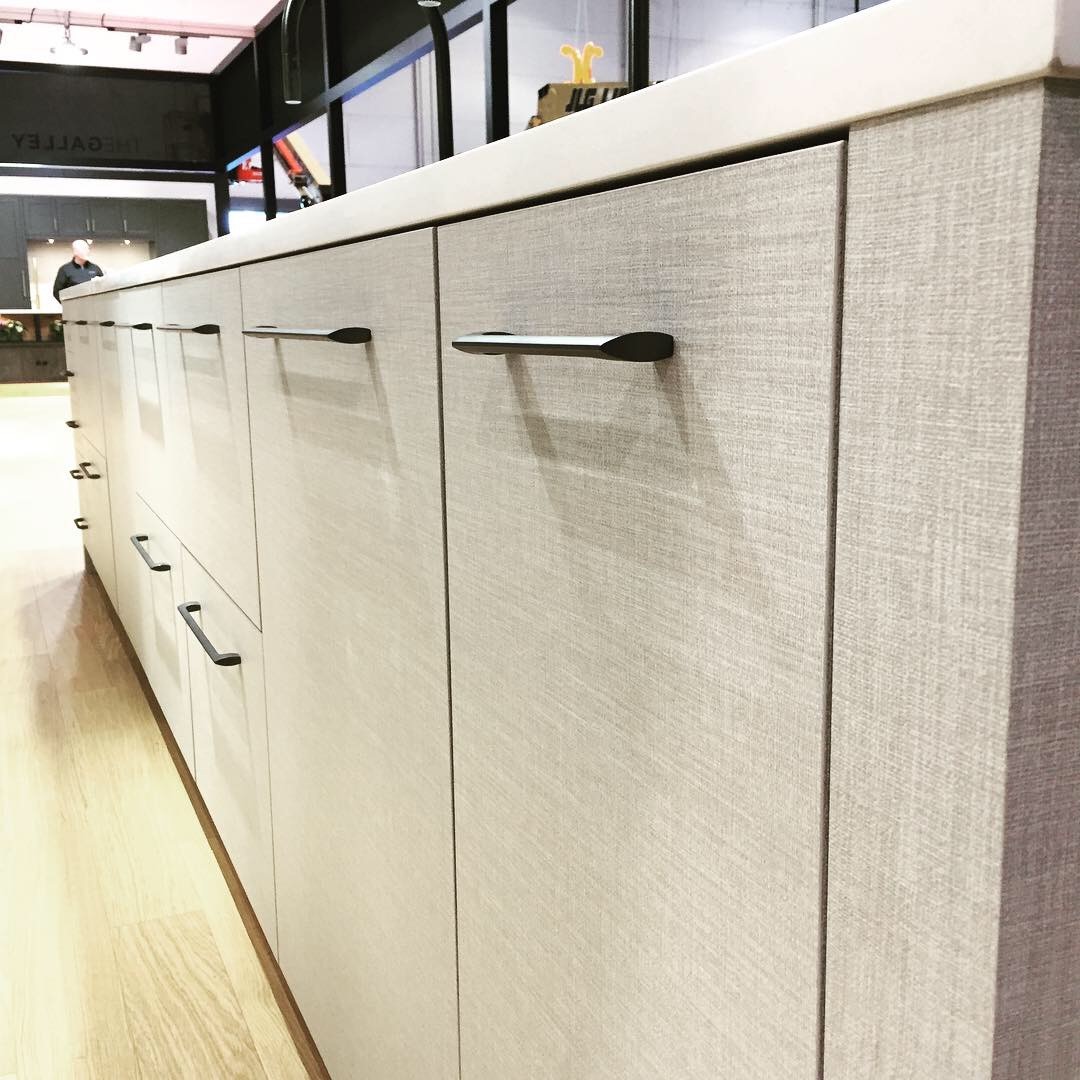 More Beautiful Mountain Contemporary Rooms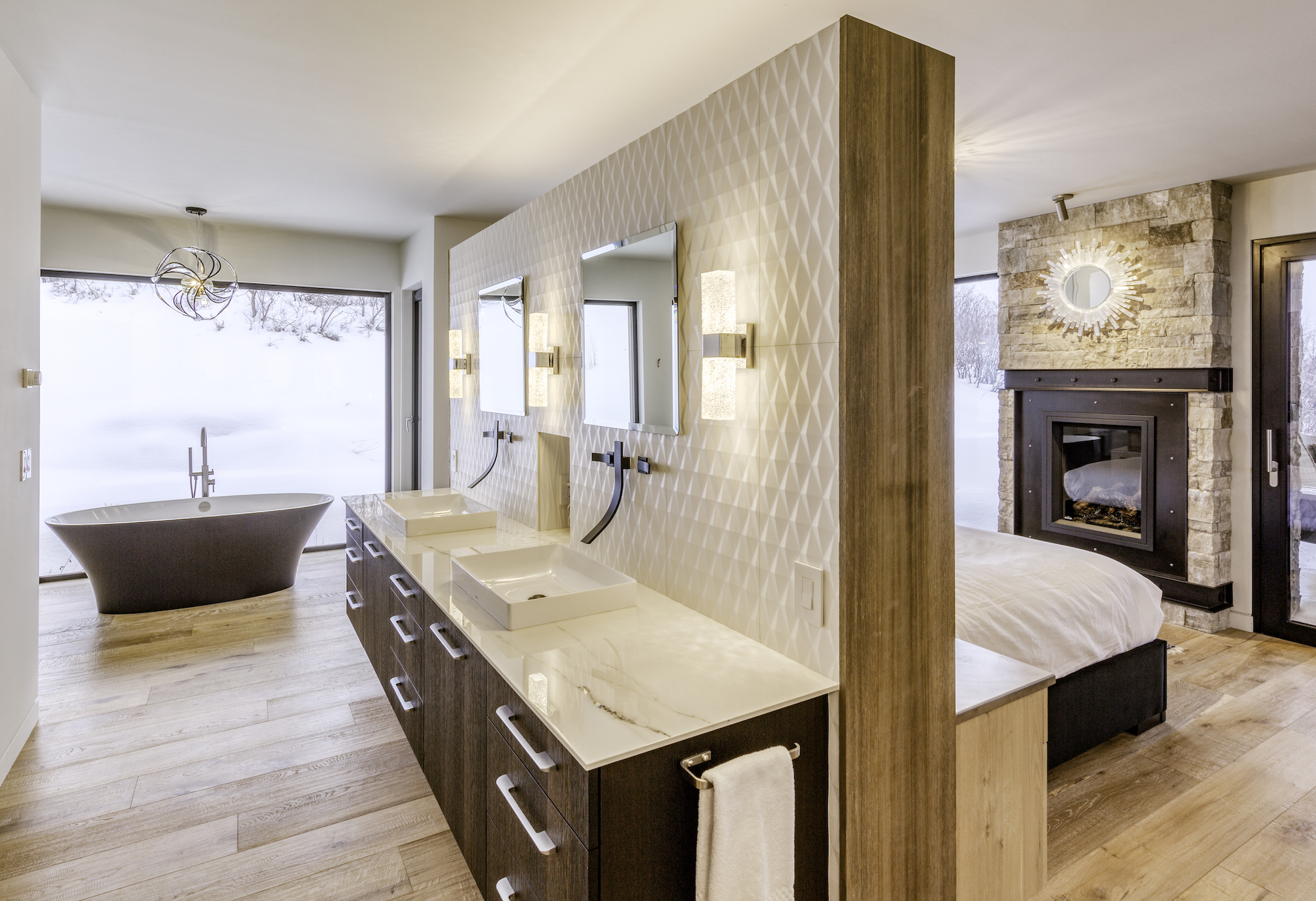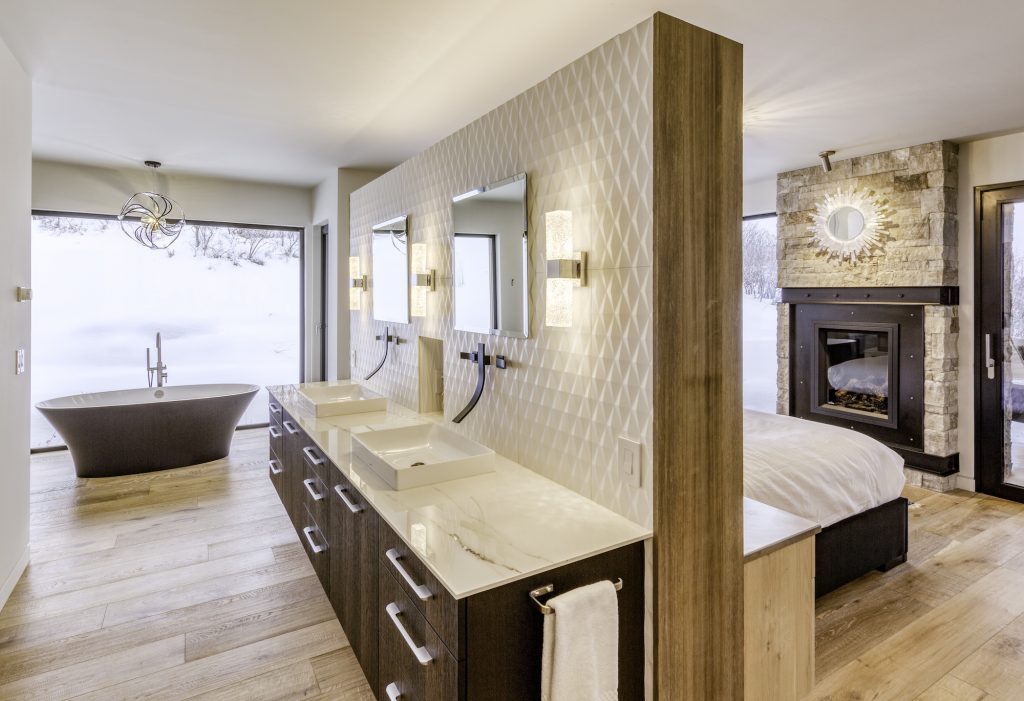 After all that entertaining, a personal retreat is a nice welcome in the beautiful master suite.
For the double vanity cabinetry our 'Smoked Oak' veneer was selected for rich texture and handsome dark tones perfect for the Master Bathroom.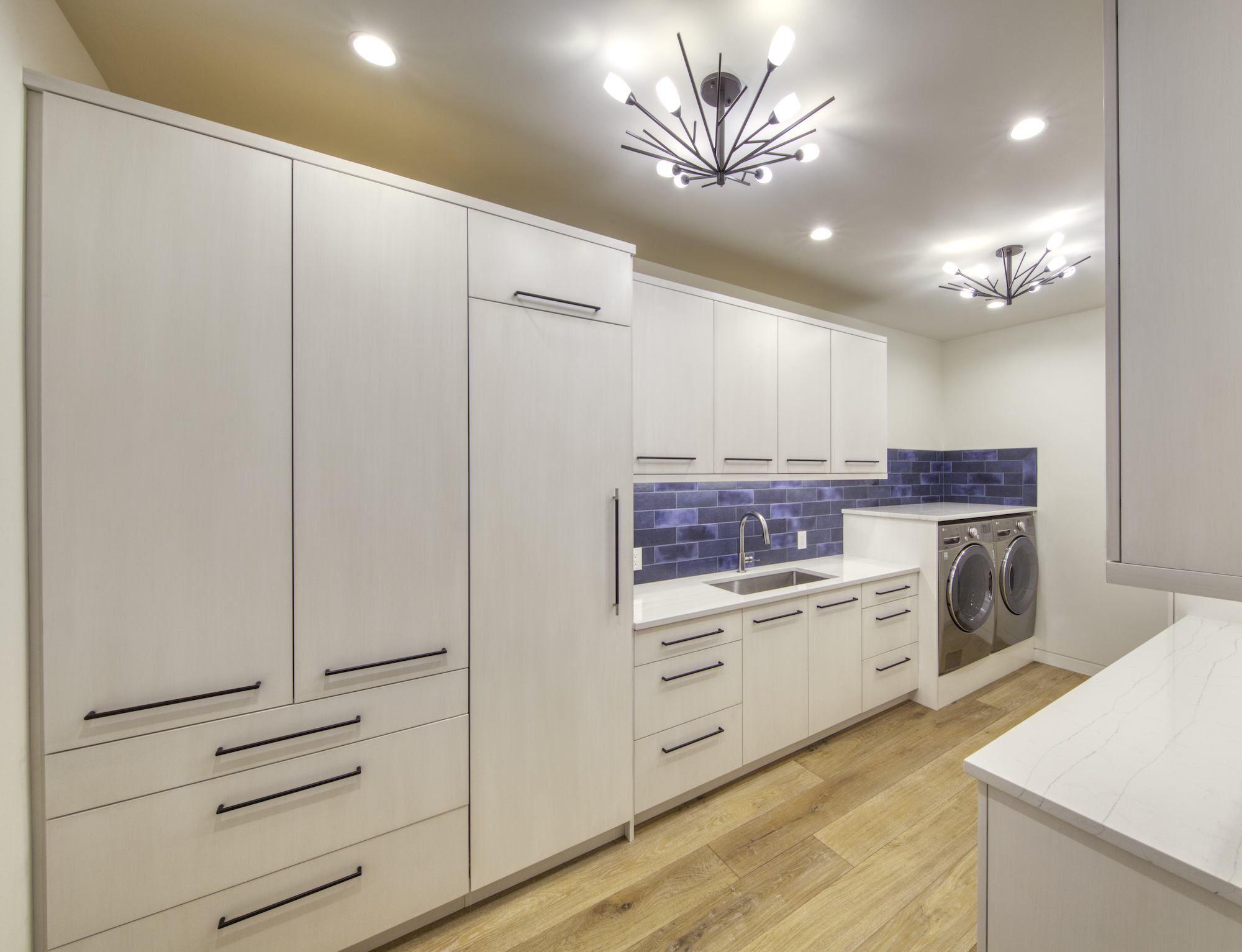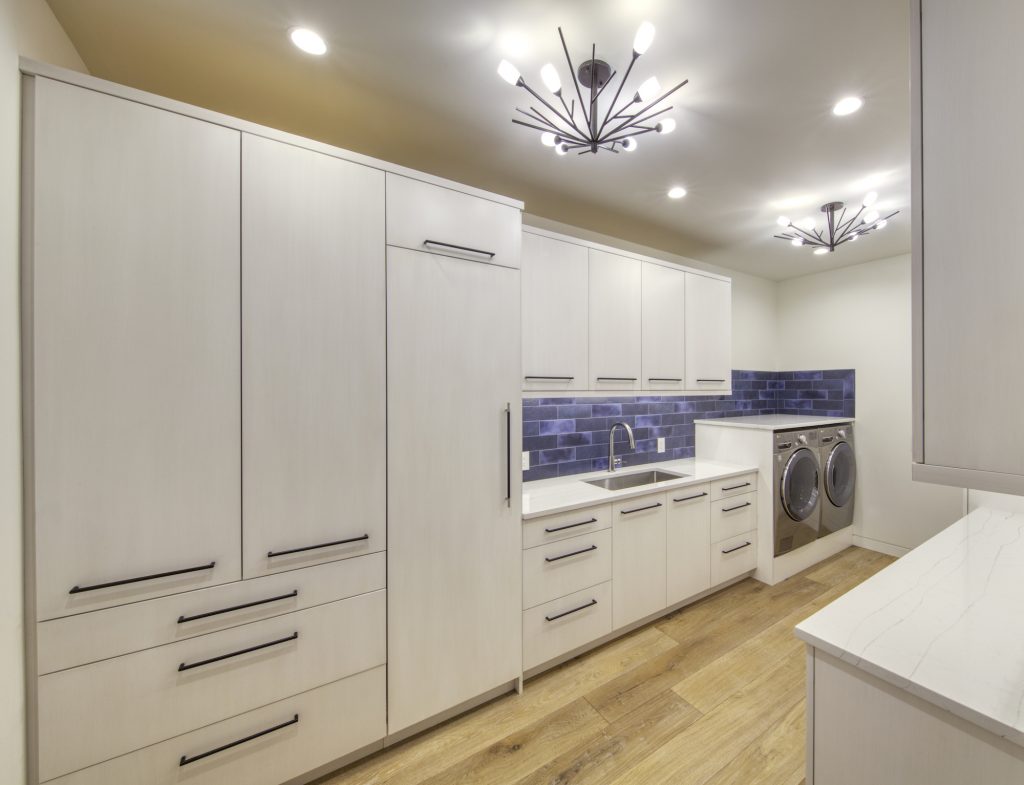 Taking a look in the laundry room, it is well organized like all rooms of this beautiful home. The cabinetry in 'Bleached Linen' finish makes this room both elegant and functional!
Mountain Contemporary Celebration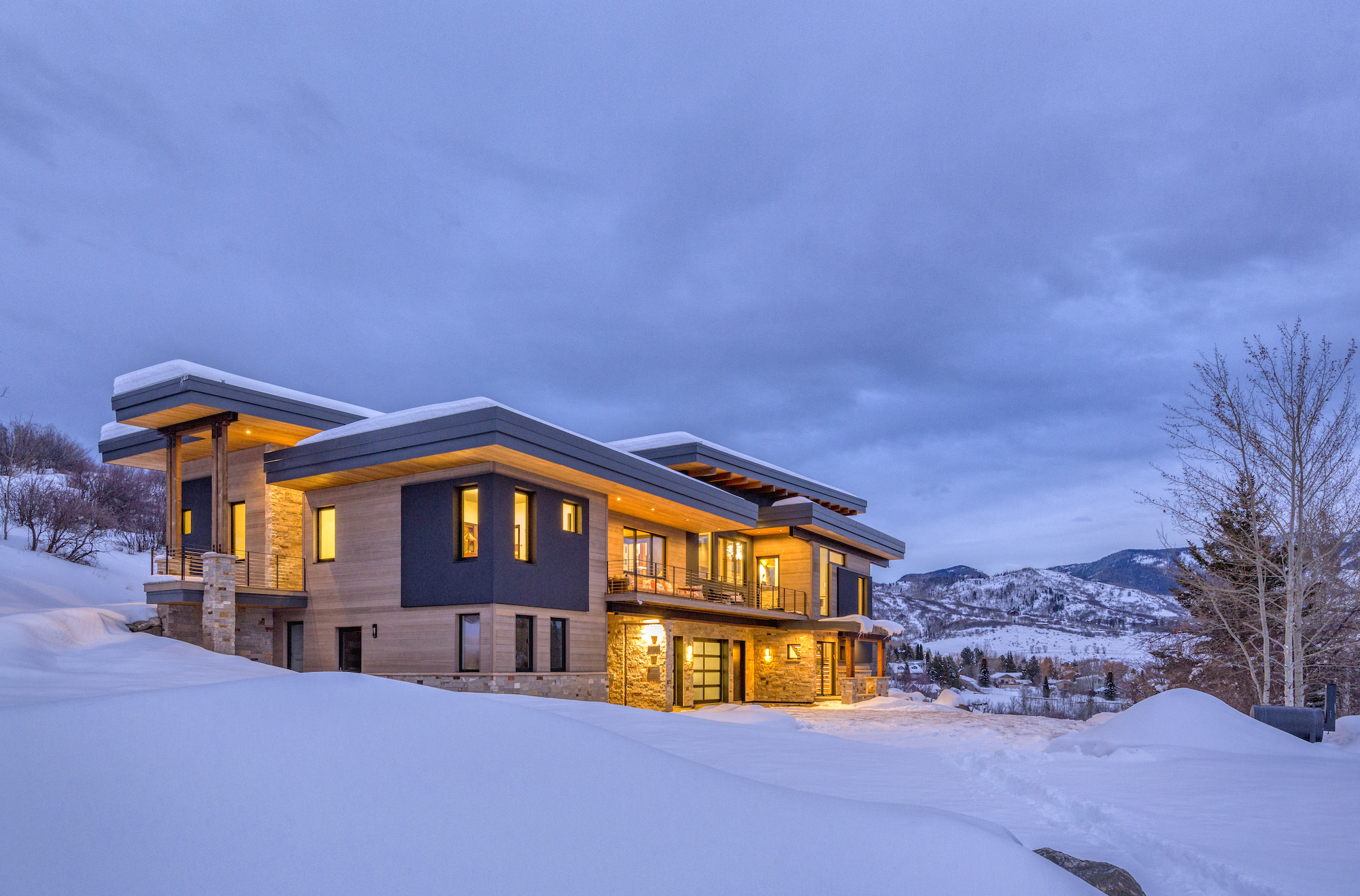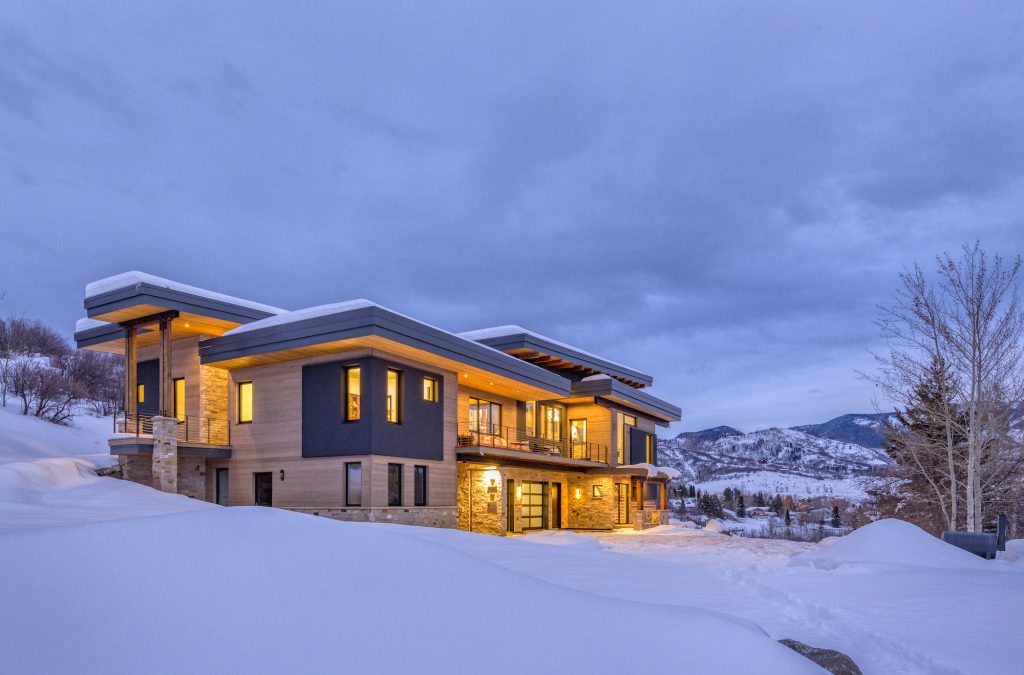 I asked Al how it was being your own client, and he shared, "it went very well as there were no objections, I was already sold!" The Rosenthal's are very impressed with the quality of their Bentwood cabinetry, function, and aesthetic for their new home and confident other homeowners in Steamboat Springs will feel the same. For our new dealer friends, third time was a charm and definitely worth the wait—Congratulations on your lovely new home, we will be sure to stop by!
Find Inspiration Near You
Are you looking for some inspiration and creative ideas for your space? Look through our gallery to discover some of our finished projects.
Summary
Article Name
Worth the Wait - A Mountain Contemporary Forever Home
Description
Can surroundings be inspiration for the perfect design space? See this gorgeous Colorado mountain contemporary home, built for a special Bentwood Dealer.
Author