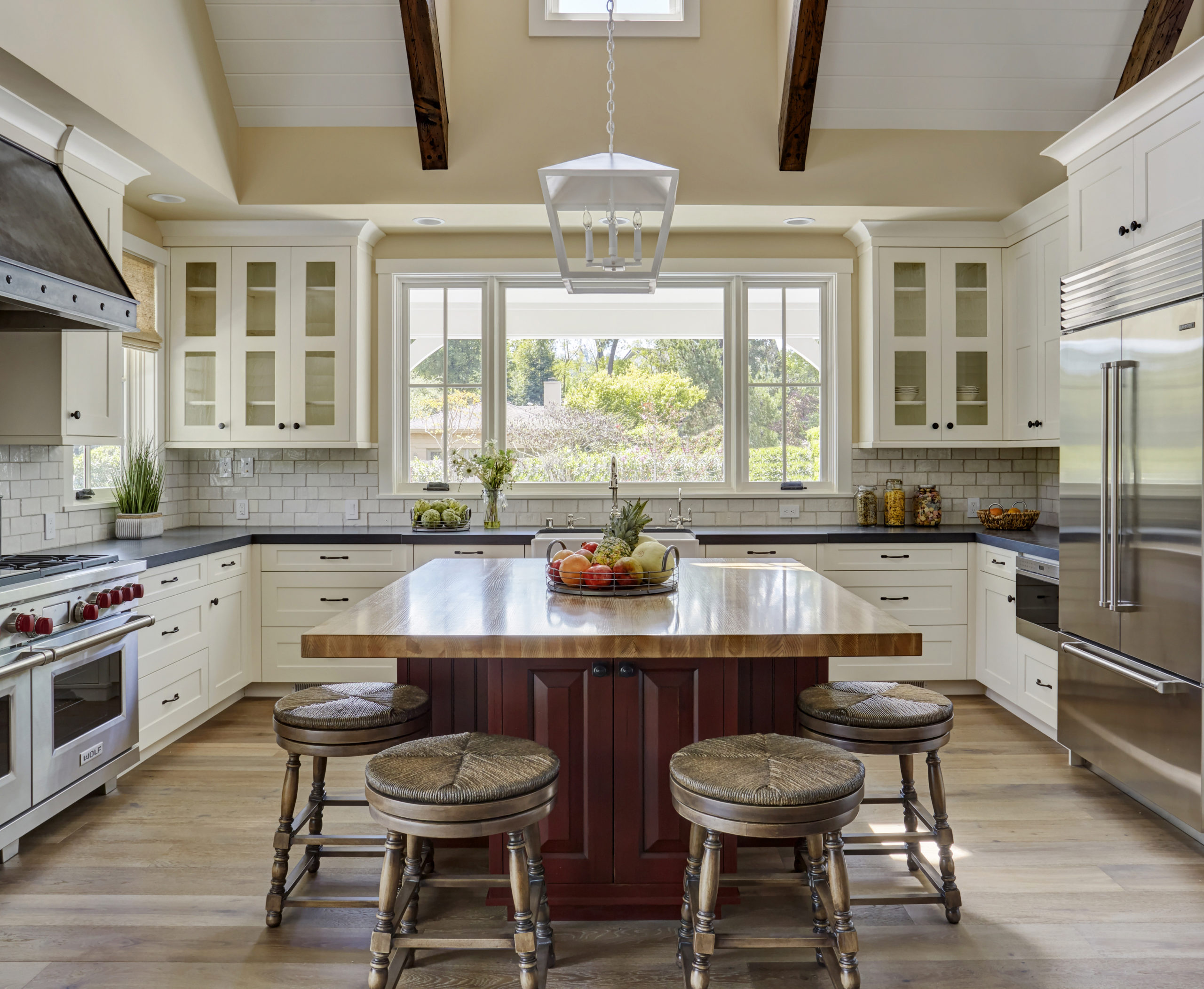 photo credit: Michael Kaskel
They say no man is an island, but at Bentwood Luxury Kitchens, we are firm believers that most kitchens can benefit from having an island. The kitchen island is a desirable element in today's kitchen designs and takes its rightful place at center stage in the room. This "must have" component is equally important to formal entertainers and casual families since it is the perfect place to gather around and be social.  
Key Considerations
W
hen
P
lanning
Your
Kitchen Island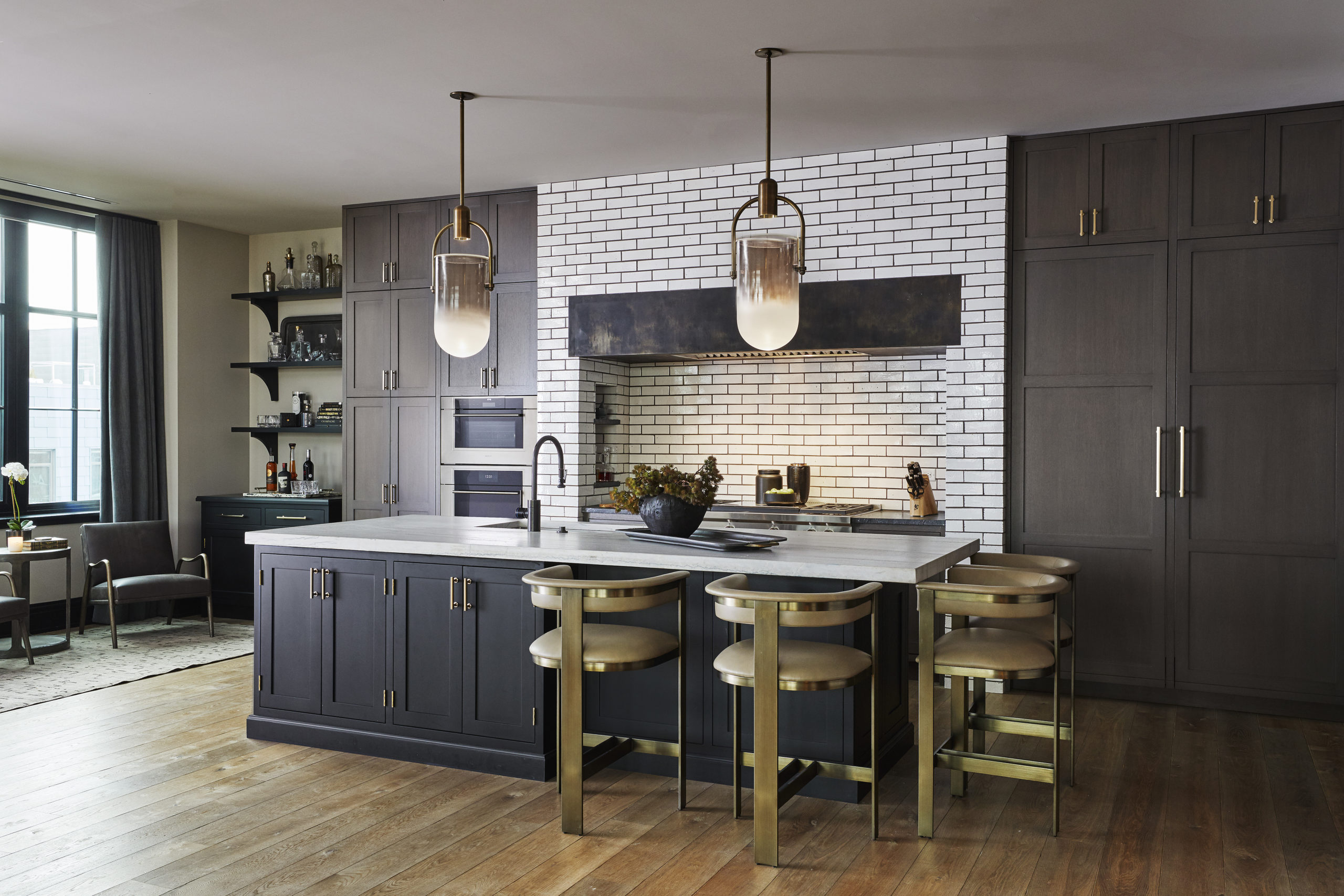 Every kitchen project begins with a vision and answering a few key questions. When designing the kitchen island, a couple more questions need to be asked including:  what size will work in your space?  What is the desired function of the island? What storage needs can the island fulfill? And what style and materials do you prefer?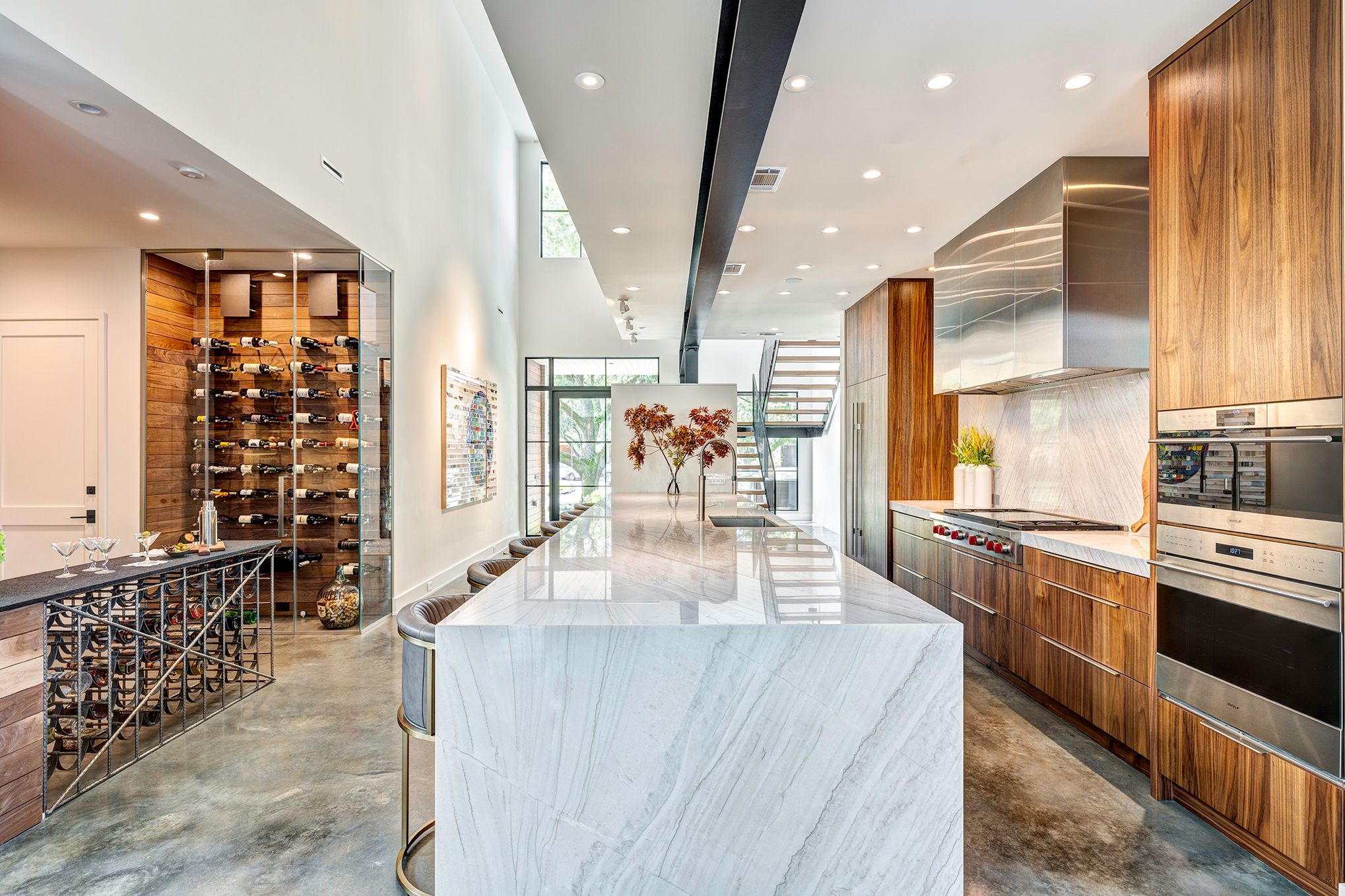 In reviewing kitchen layout options, look for ample circulation around the kitchen island. A good rule of thumb is to plan for a 42-48-inch walkway clearance from appliances and perimeter cabinetry for ease of kitchen traffic.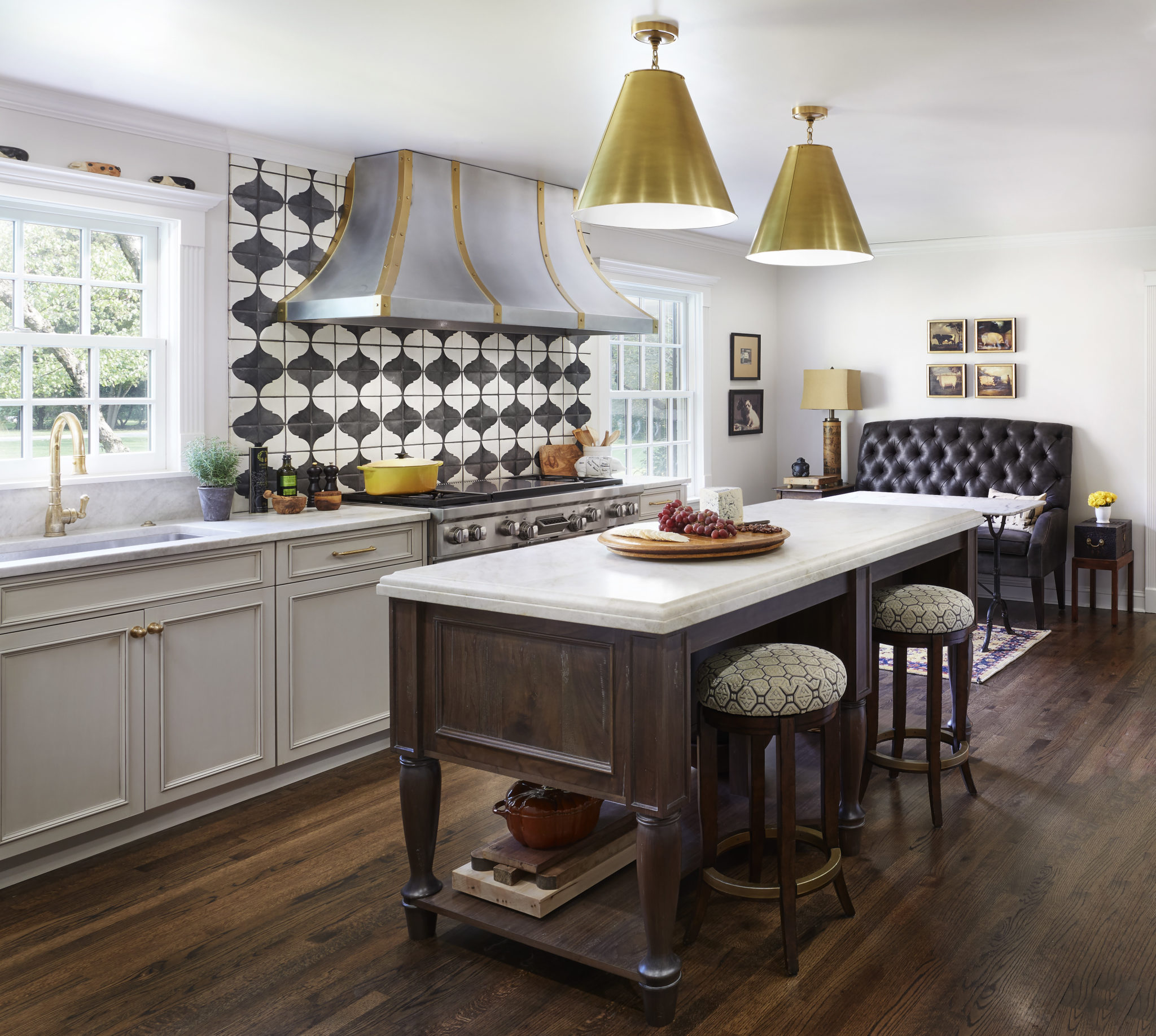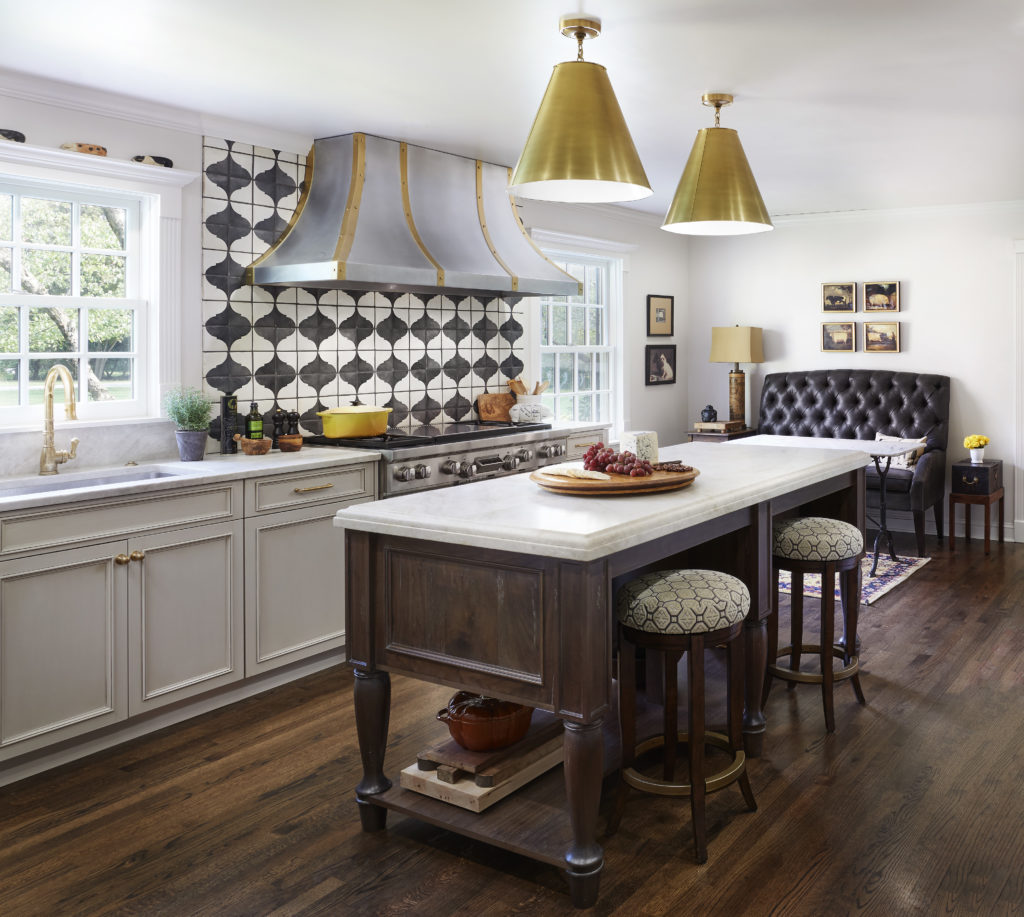 The orientation of the island within the overall kitchen design is based on the amount of clearance you need. The kitchen island is normally centered on a focal wall such as the Range Wall or Sink Wall.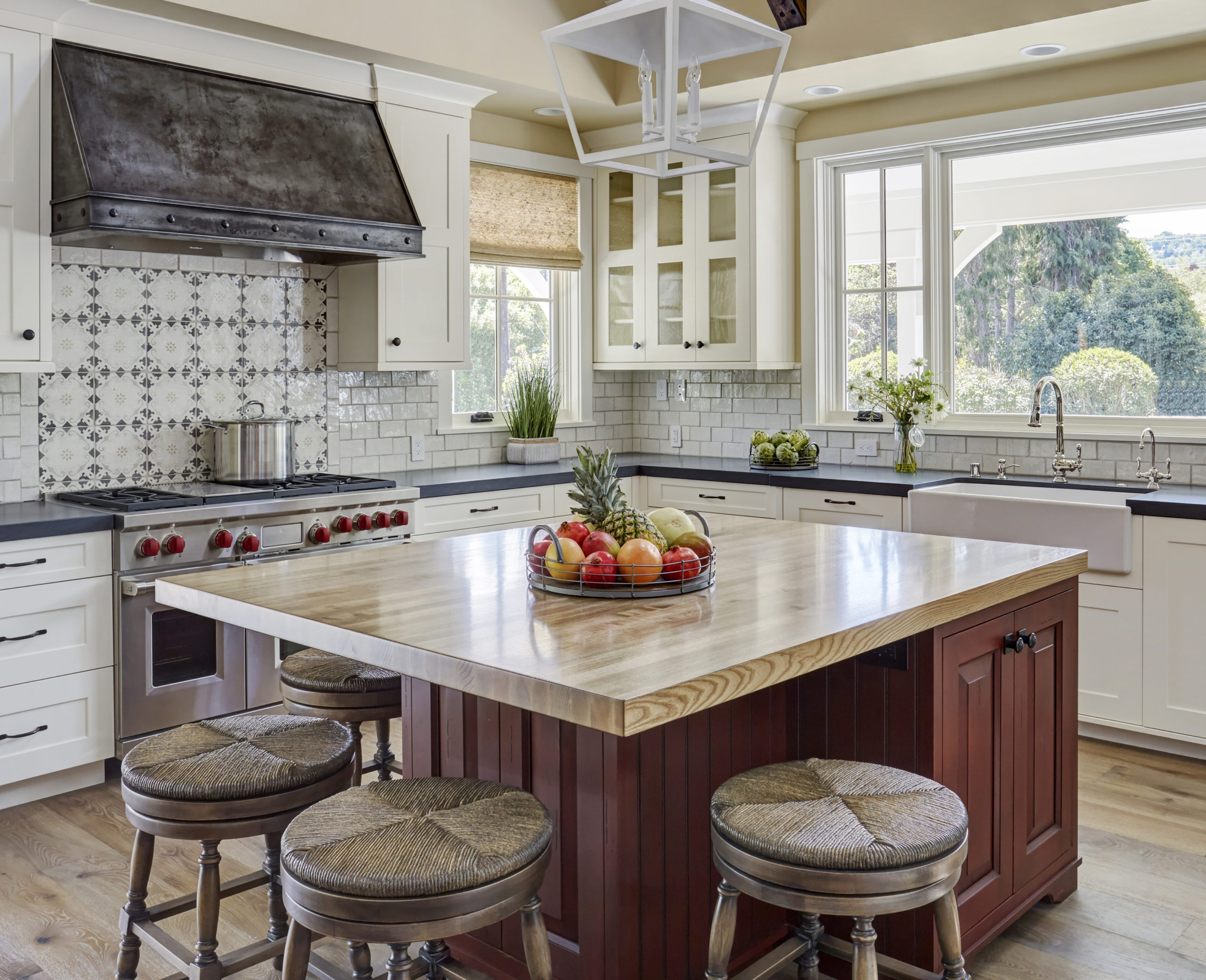 Since everyone gathers in the kitchen, having a couple of seats at the island is a perfect choice, especially when entertaining.  Smaller islands provide intimate conversation zones accommodating 2-4 counter stools, and corner seating creates that natural cozy space.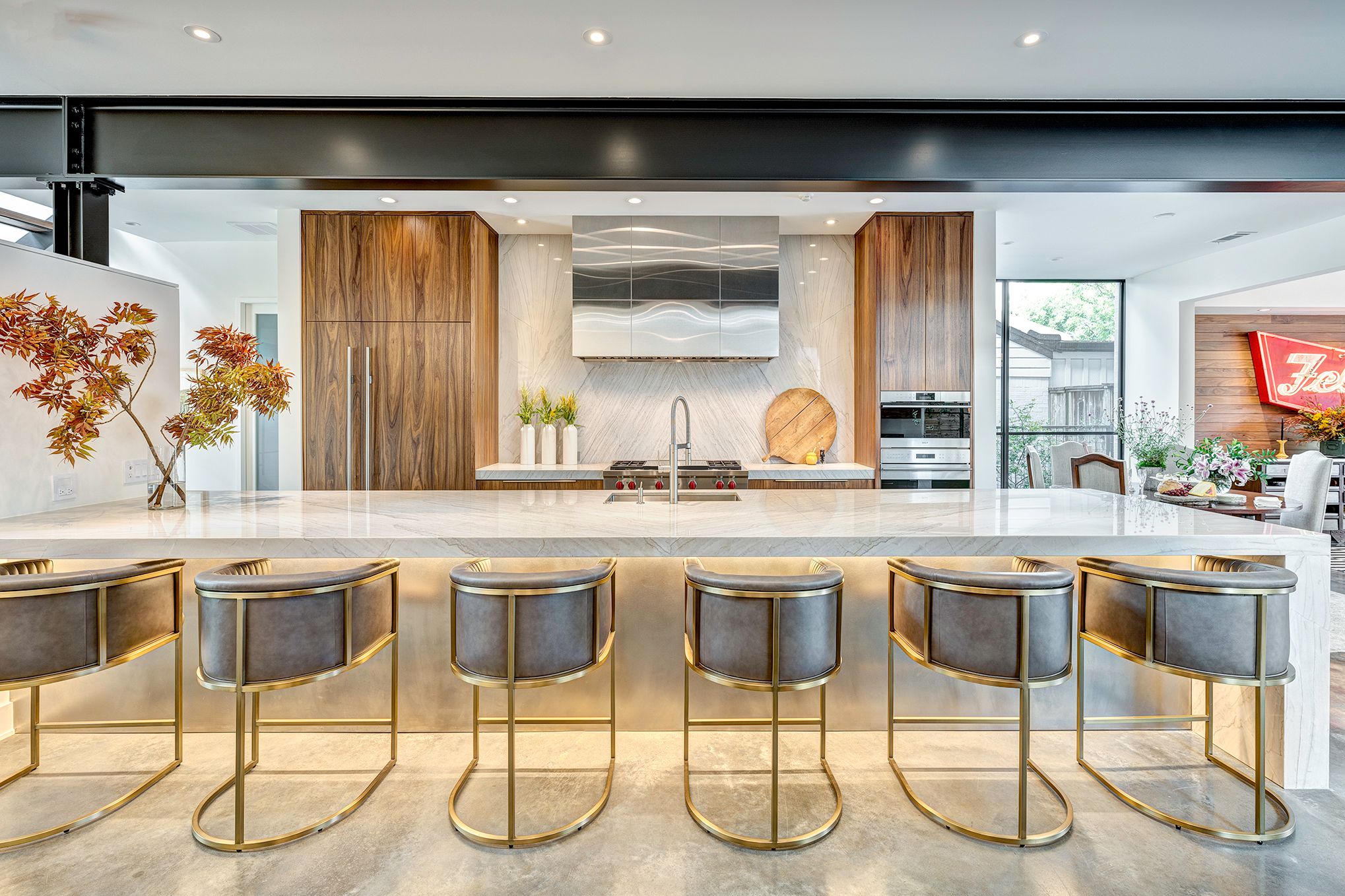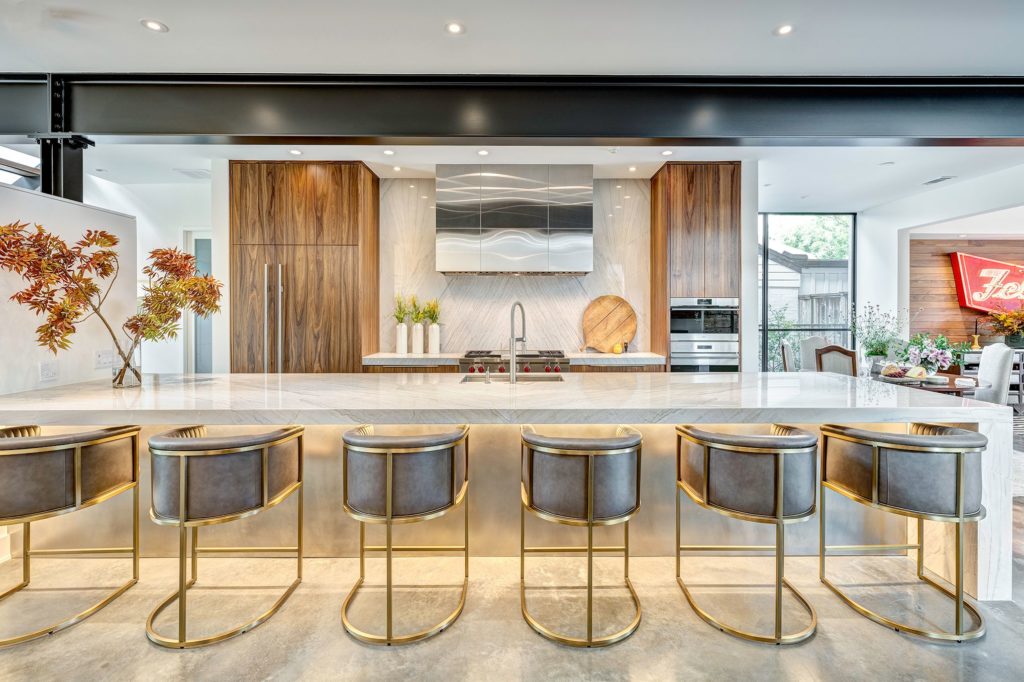 Larger islands usually have seating across the back and often embrace that restaurant feel with stylish counter stools.  
Sometimes, no seating around your kitchen island is the best option.  This is especially true for compact kitchens like city condos, where an island offers valuable landing and workspace.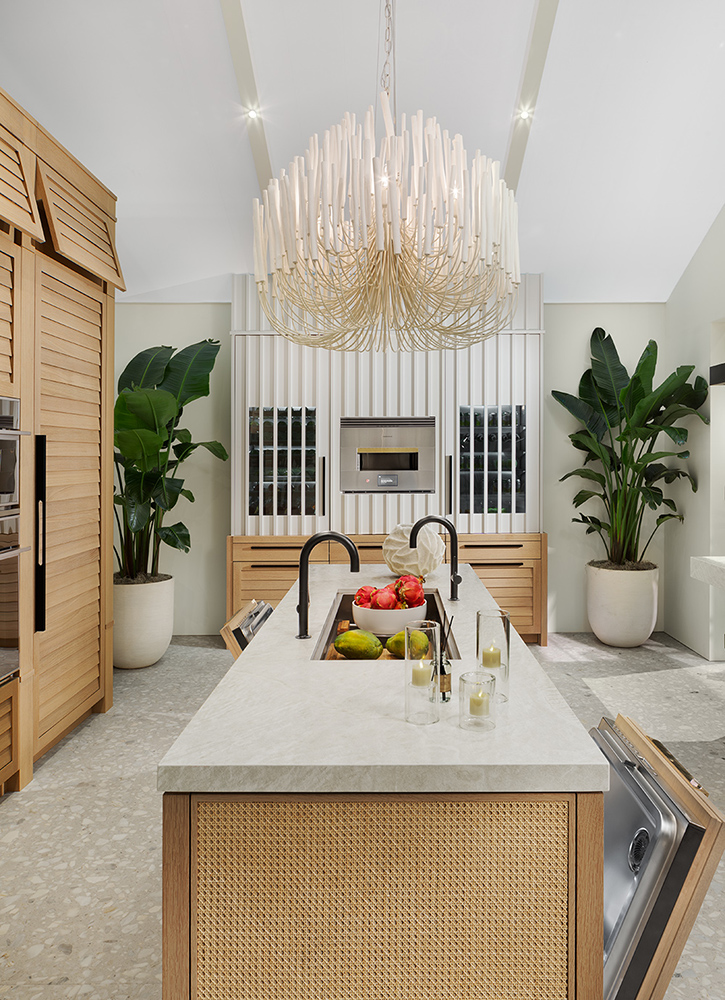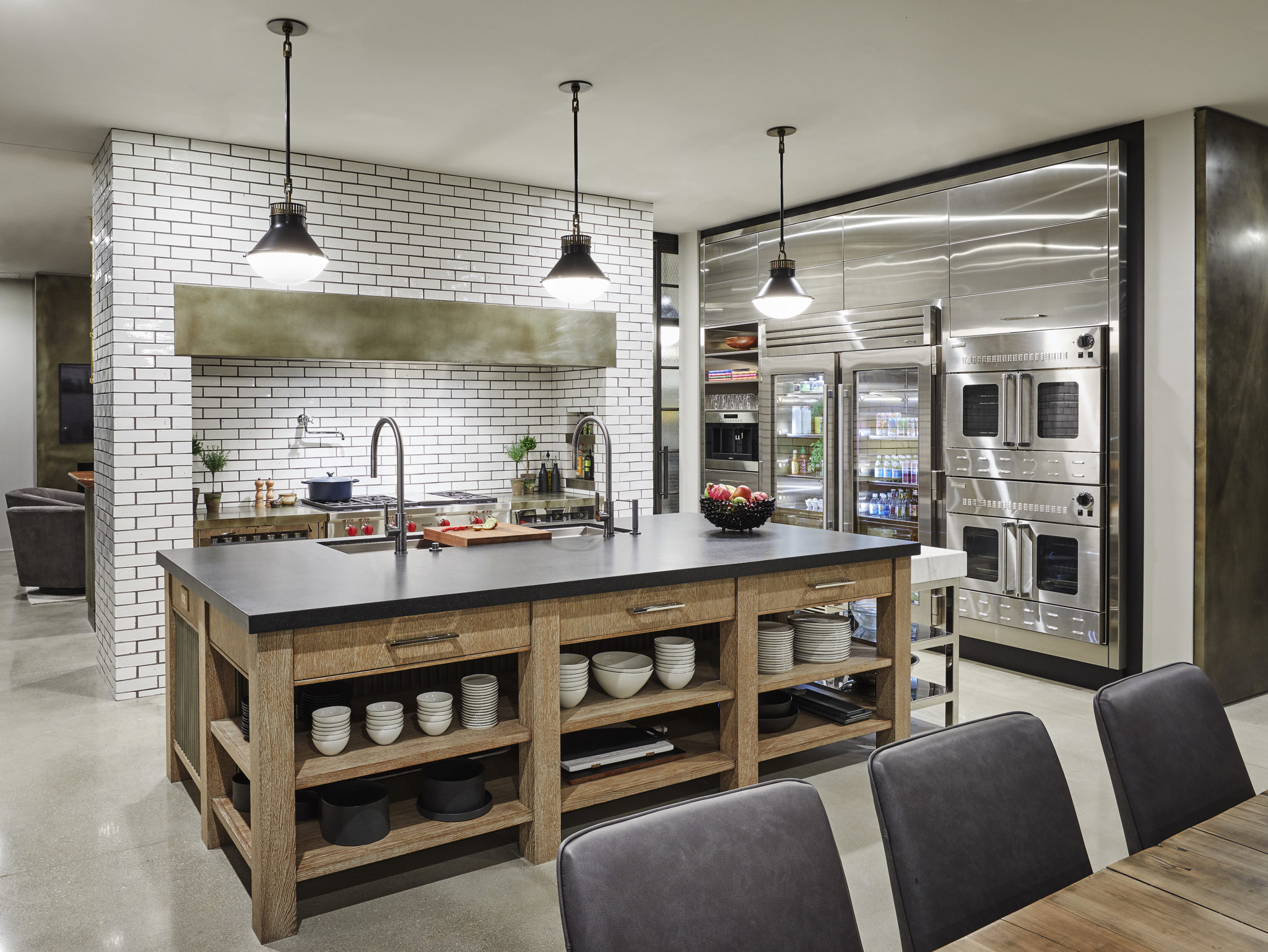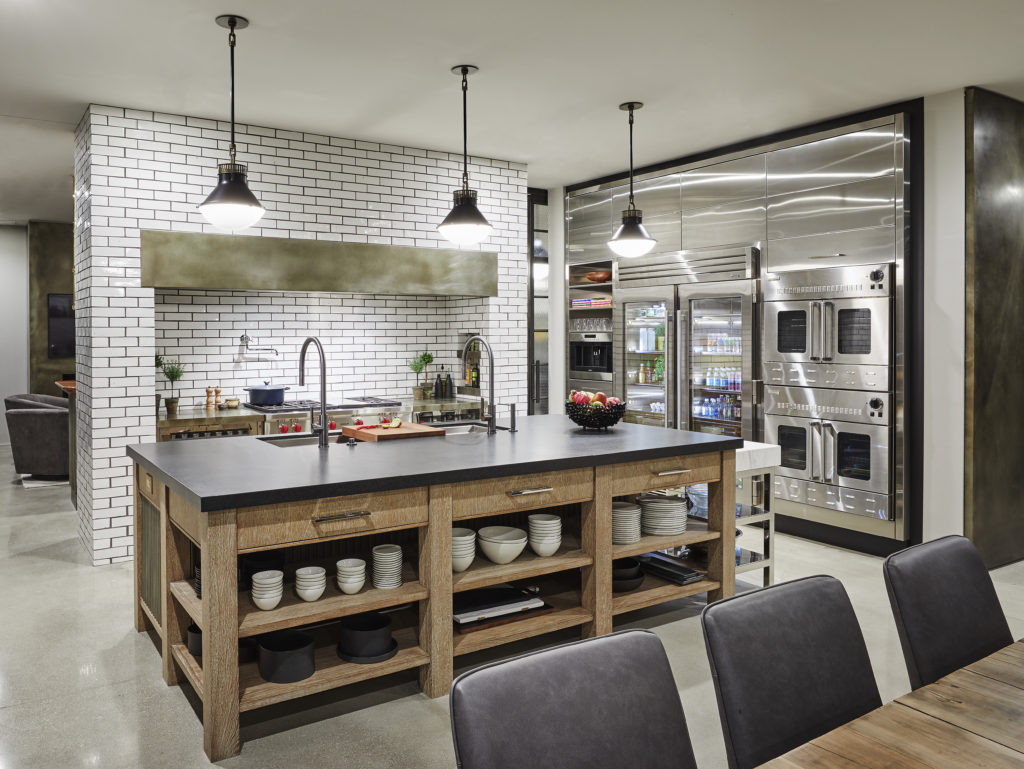 Buffet serving is another reason to skip the seating around the kitchen island.  Having a dedicated serving space is great for busy family kitchens and hosting casual gatherings.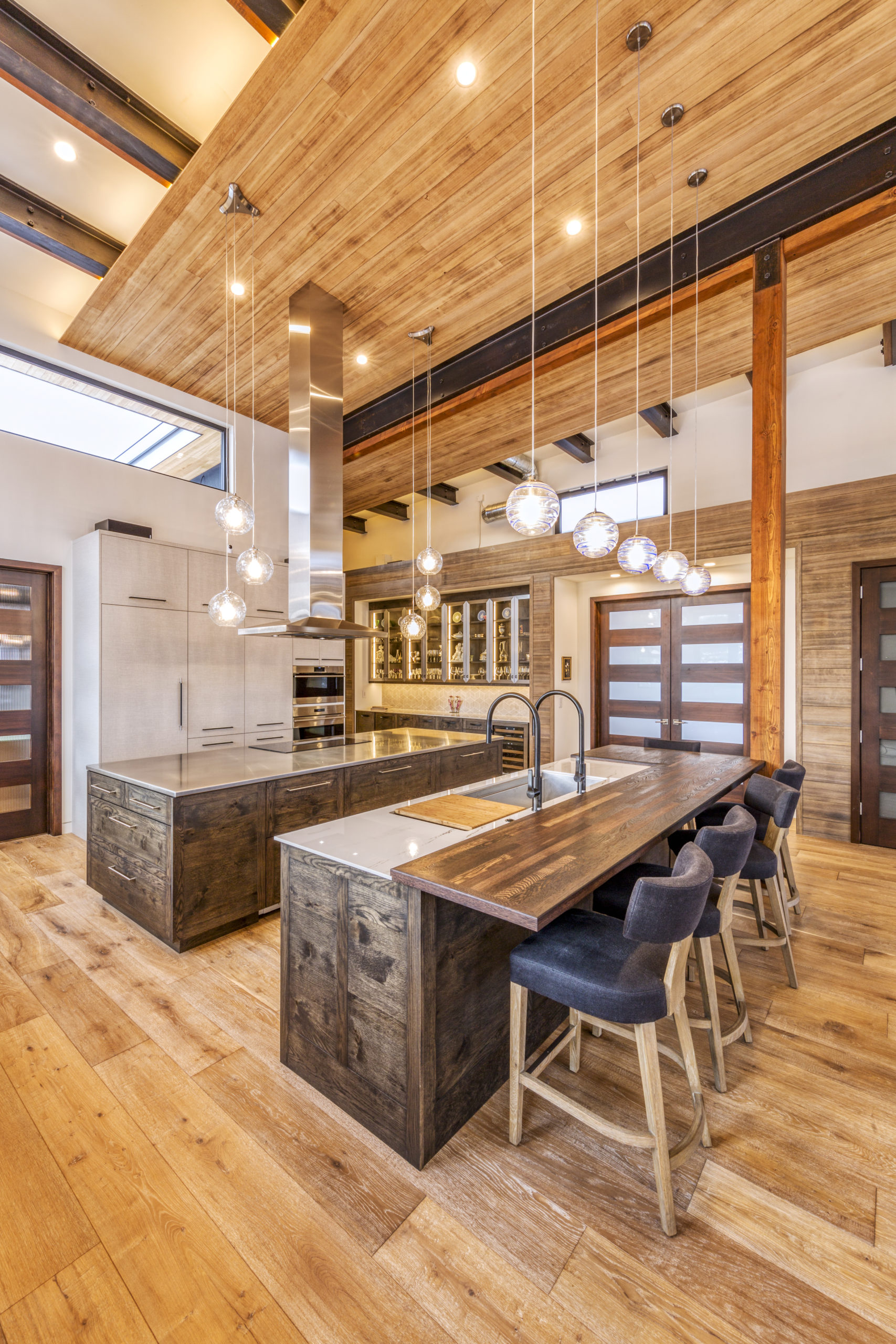 For truly expansive kitchen spaces, you might consider including two islands—one for a dedicated workspace and the other for seating and entertaining.   
The
W
orking
S
ide of the
I
sland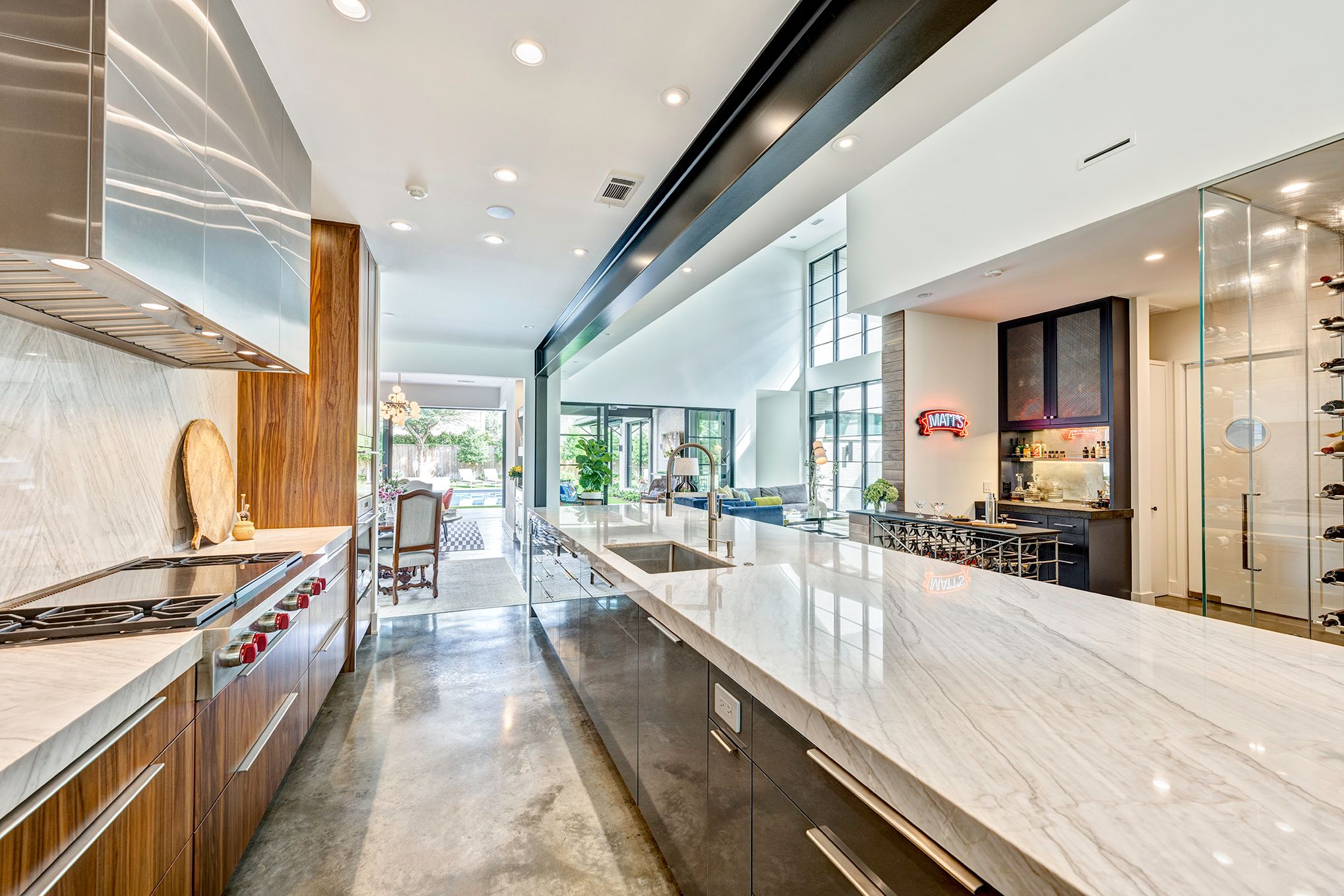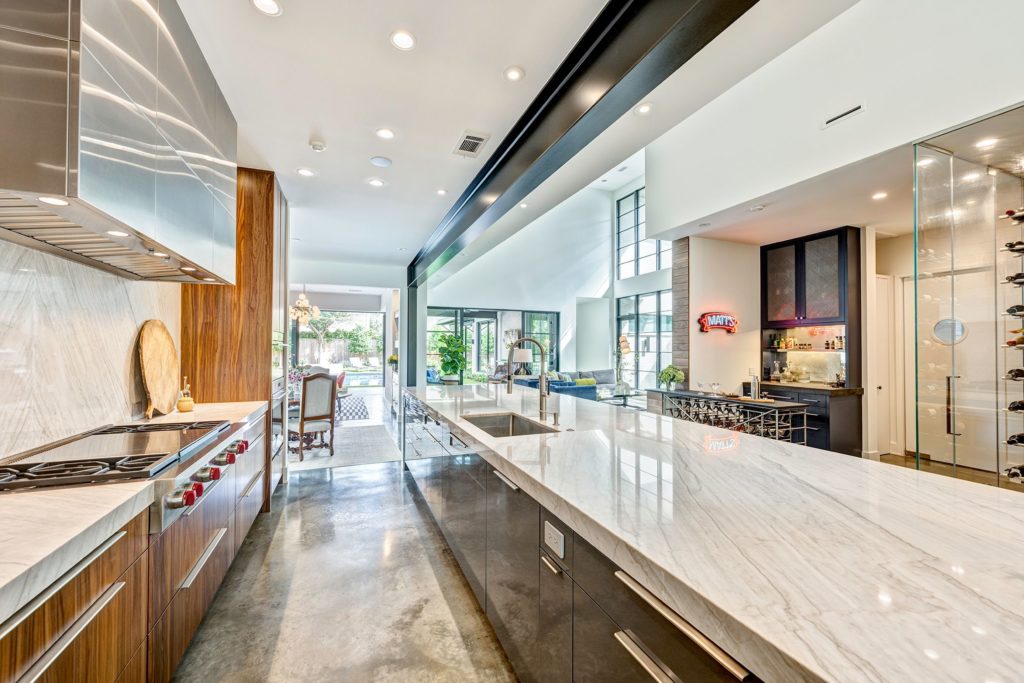 When planning your kitchen island, think everyday function and efficiency.  It is prime real estate that supports how you prepare a meal, serve food, entertain guests, and how you organize your kitchen.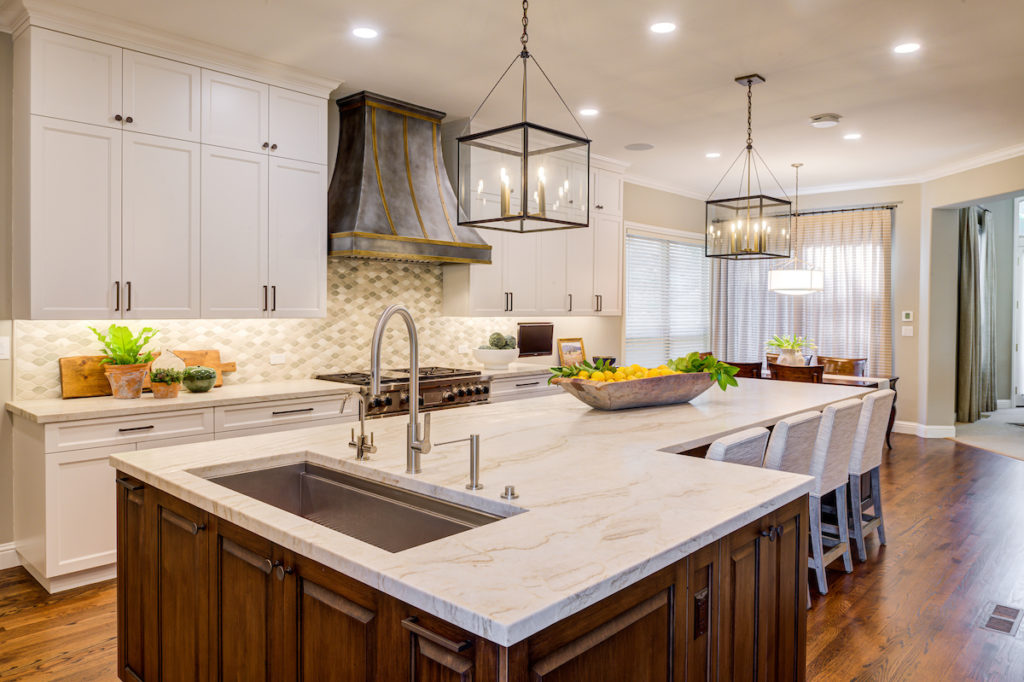 Current island design preferences include a large central sink, dishwasher, pull-out trash, and under-counter microwave drawer.   Normally, the working side of the kitchen island supports the Range Wall or cooking zone.  The great news is that, while there are certain rules, the ultimate design of any island is the homeowner's preference.  
How
A
bout
S
ome Additional Storage?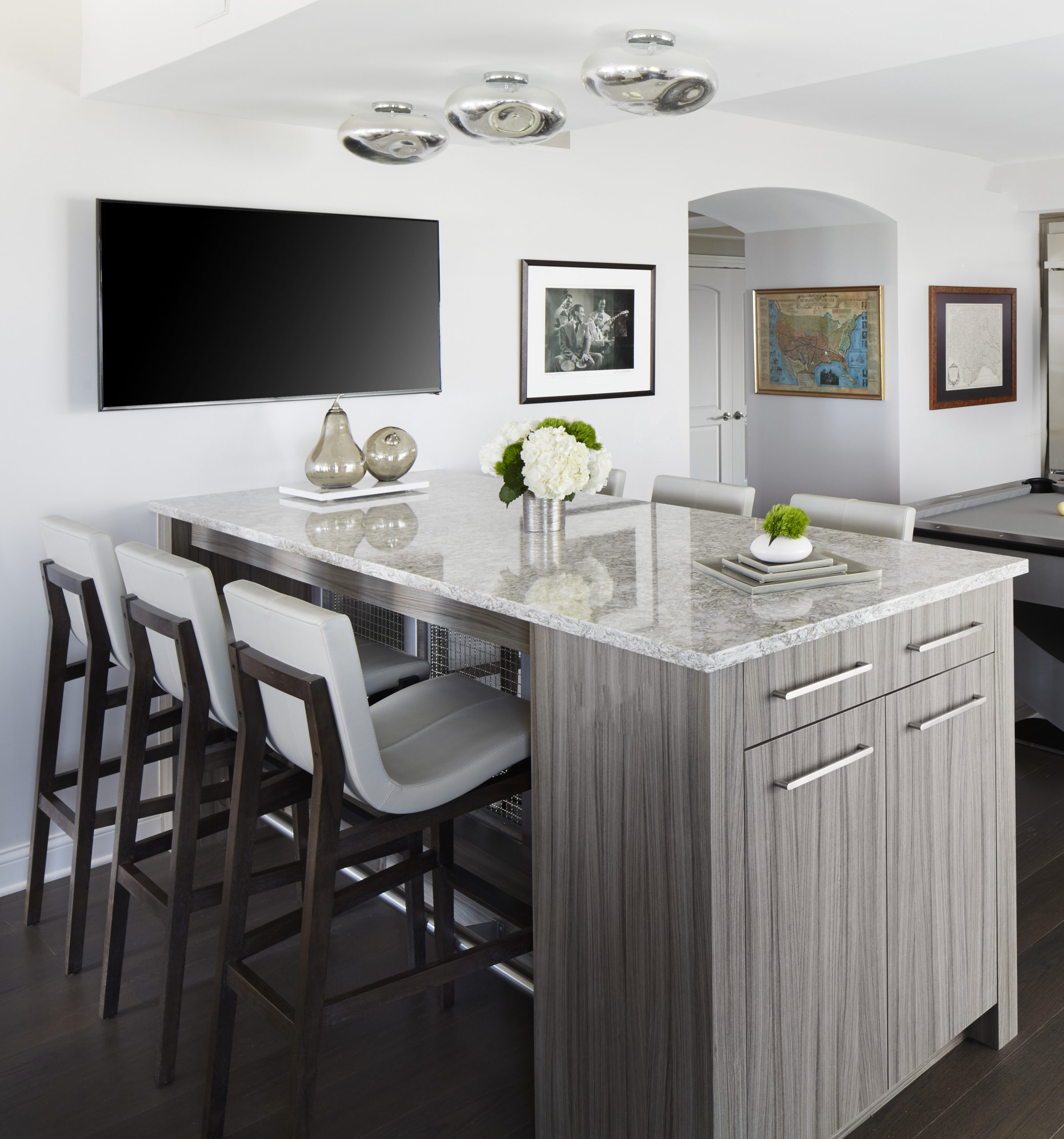 At the forefront of every kitchen designer's mind is how to make the most efficient use of the space. Often there is an opportunity to add cabinetry storage to the end of an island. This provides easy access to vases, appetizer plates, and other serving ware ready for entertaining.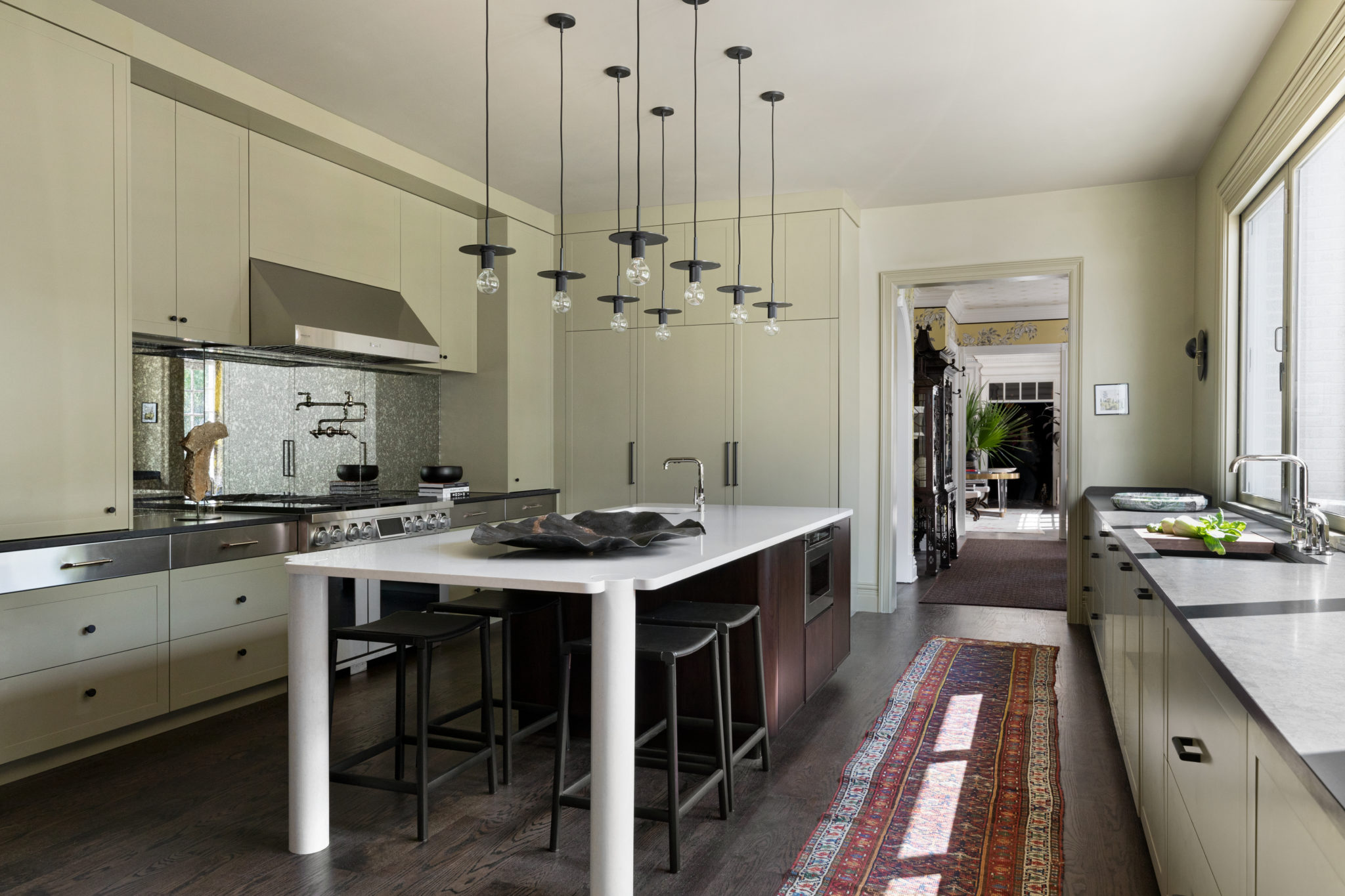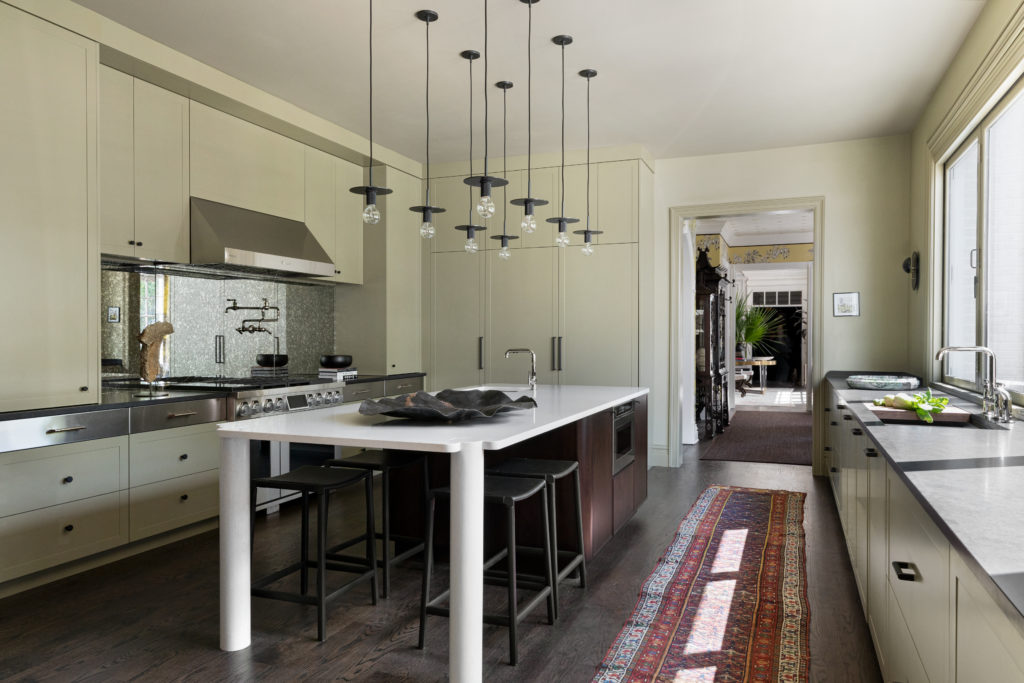 The kitchen island is an opportunity to express your style through cabinetry door style, material, finish, and many luxury details. This counts for both small and XL size islands.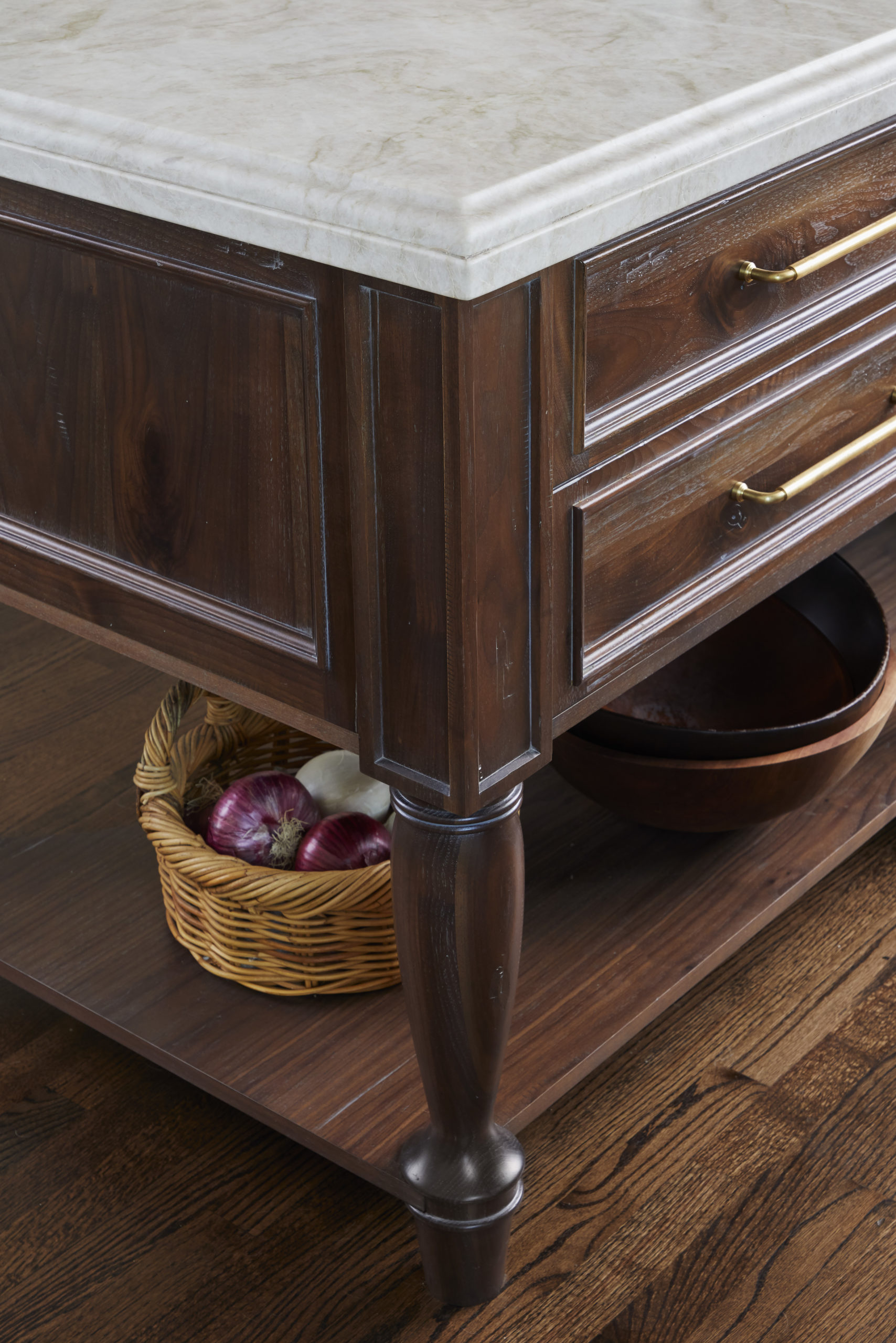 Furniture Inspired 
As shown here, utilizing furniture details like a decorative leg, crafted finish, and luxury hardware create a custom island just right for your kitchen.   
Stone Countertops  
For stone countertop options, a Bentwood Dealer can lead you through premium countertop choices, right for your home and lifestyle. Luxury stone selections include marble, quartzite, granite, and semi-precious stone.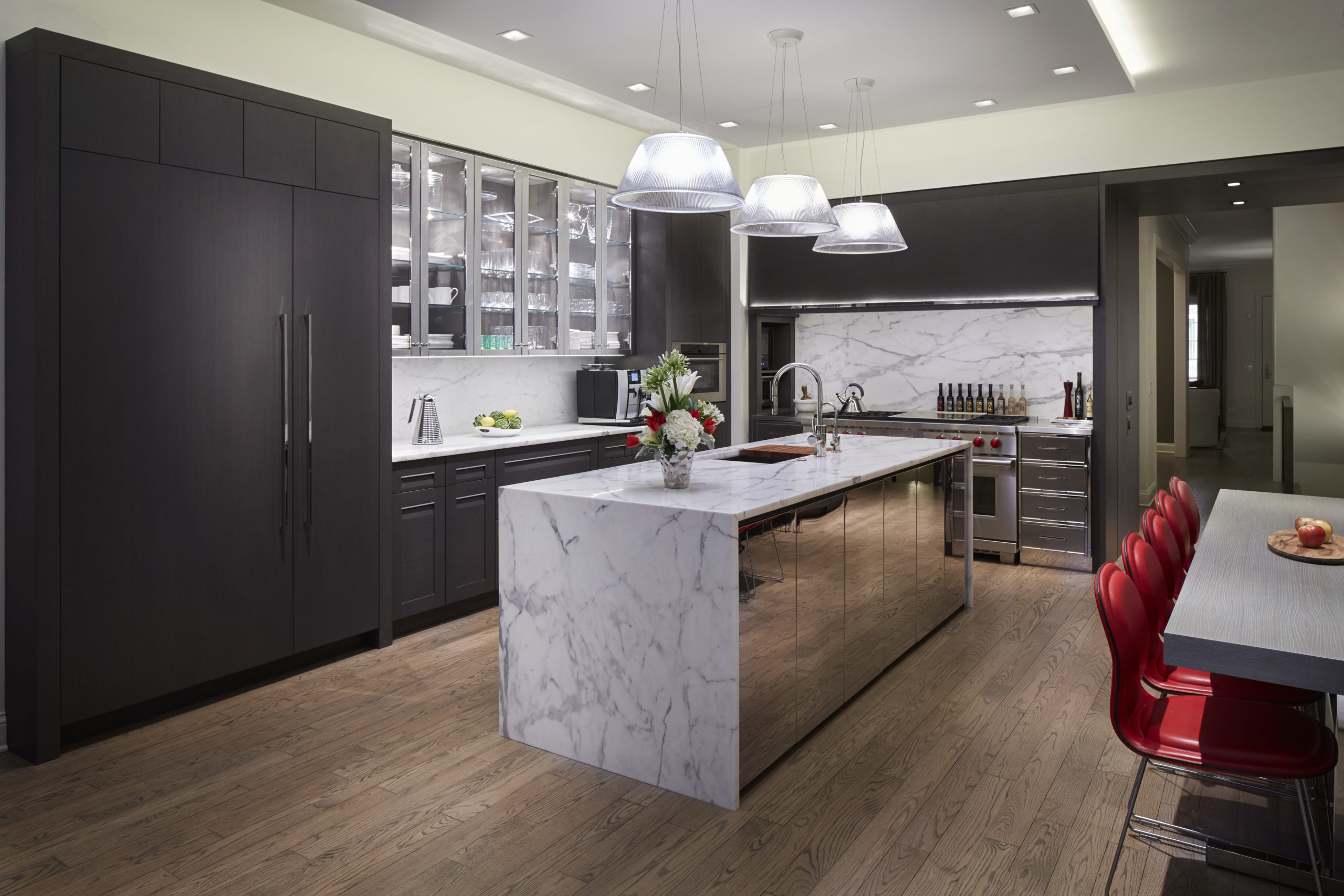 To add visual interest, fabrication details such as built–up countertop height, decorative edge profiles, and waterfalling material to the floor are always worthy of consideration.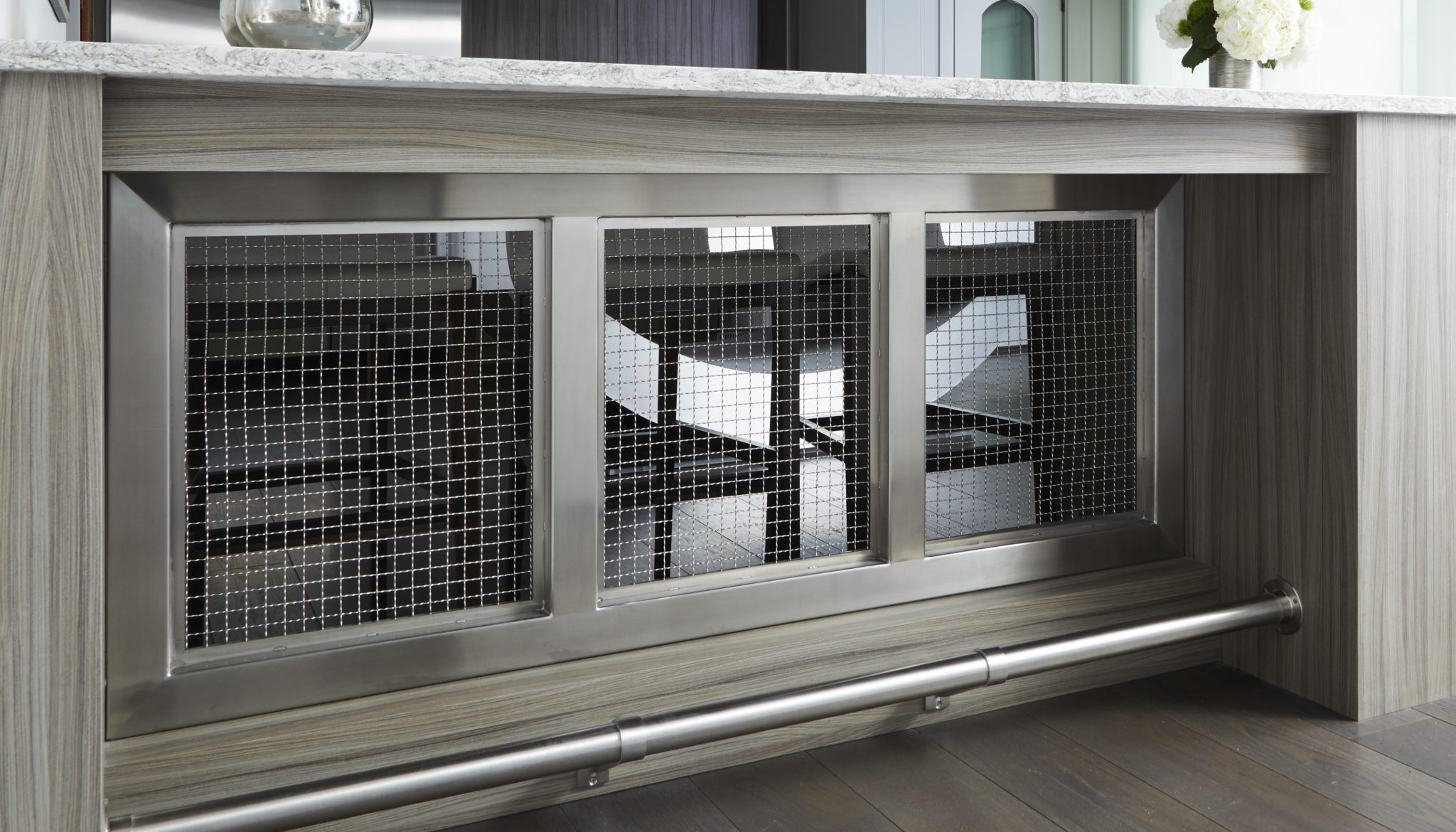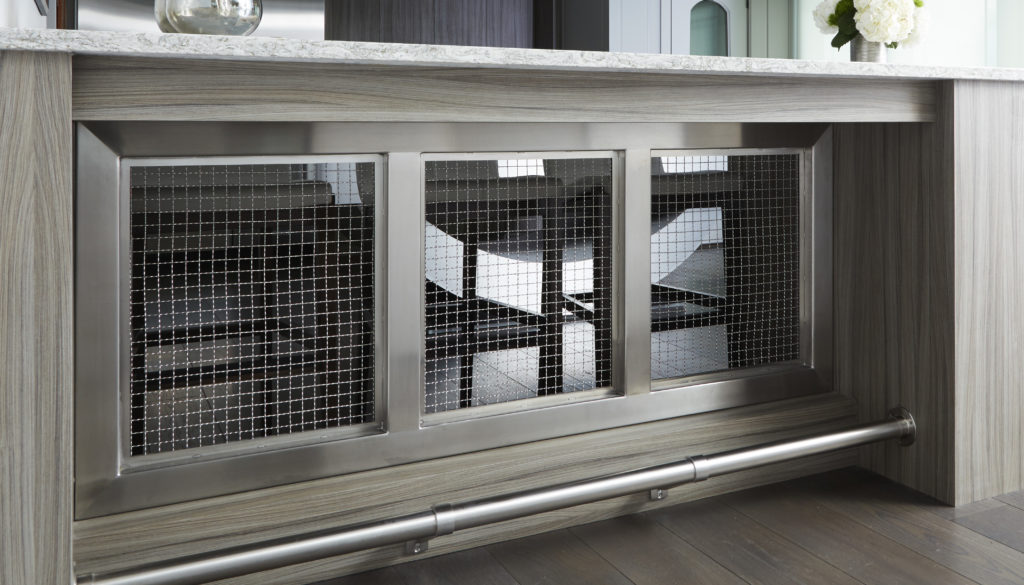 A current trend in kitchen design is incorporating decorative metal into kitchens and the island is no exception. Here custom metal screen panels and footrail for a home bar island offer both function and visual interest to this contemporary design.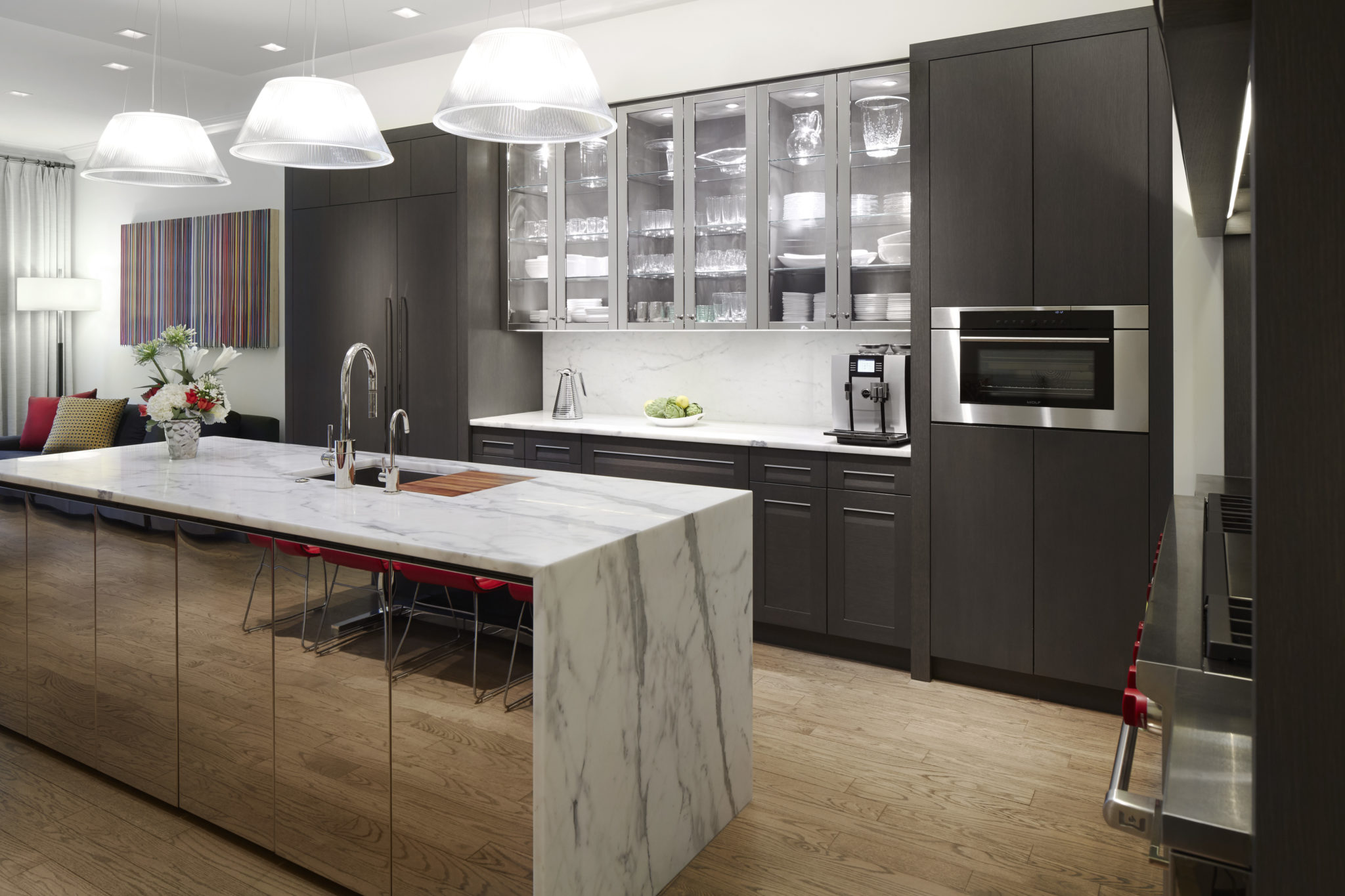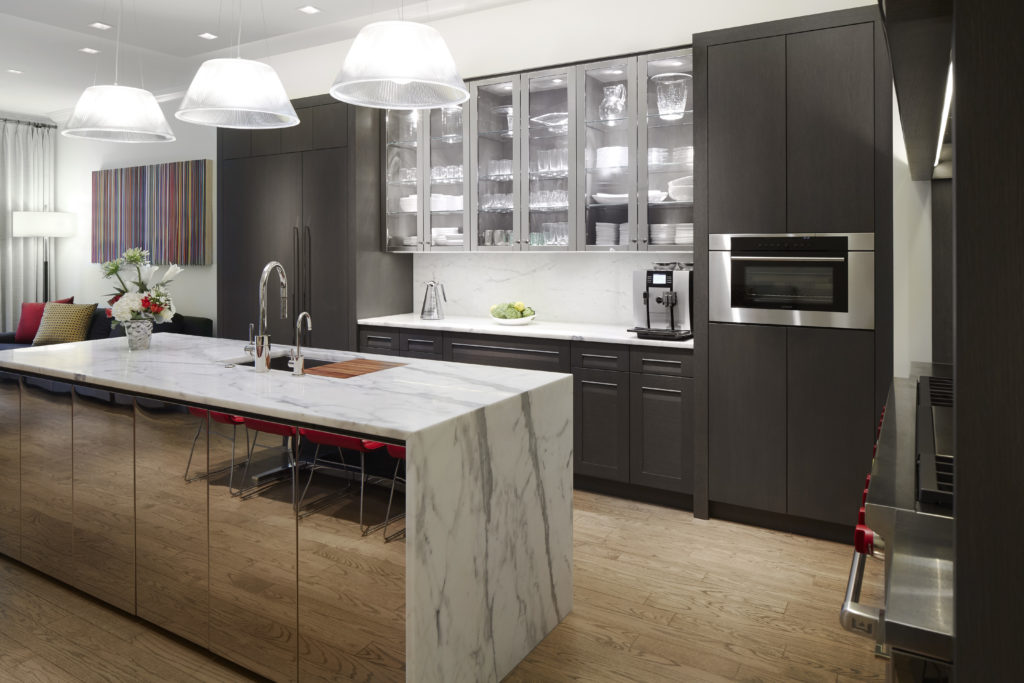 Including mirror-polished stainless steel was both luxurious and strategic for this narrow Modern kitchen design above.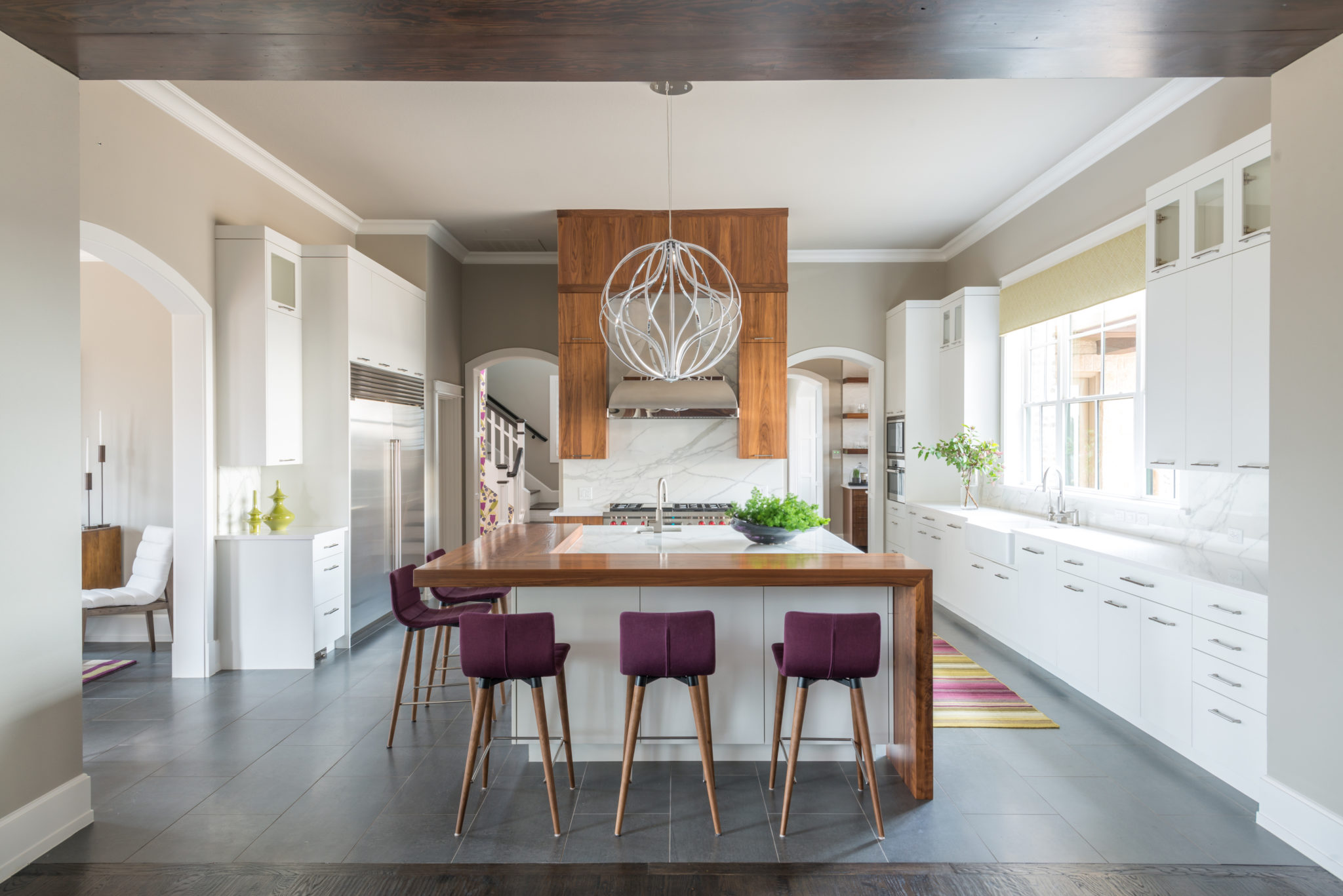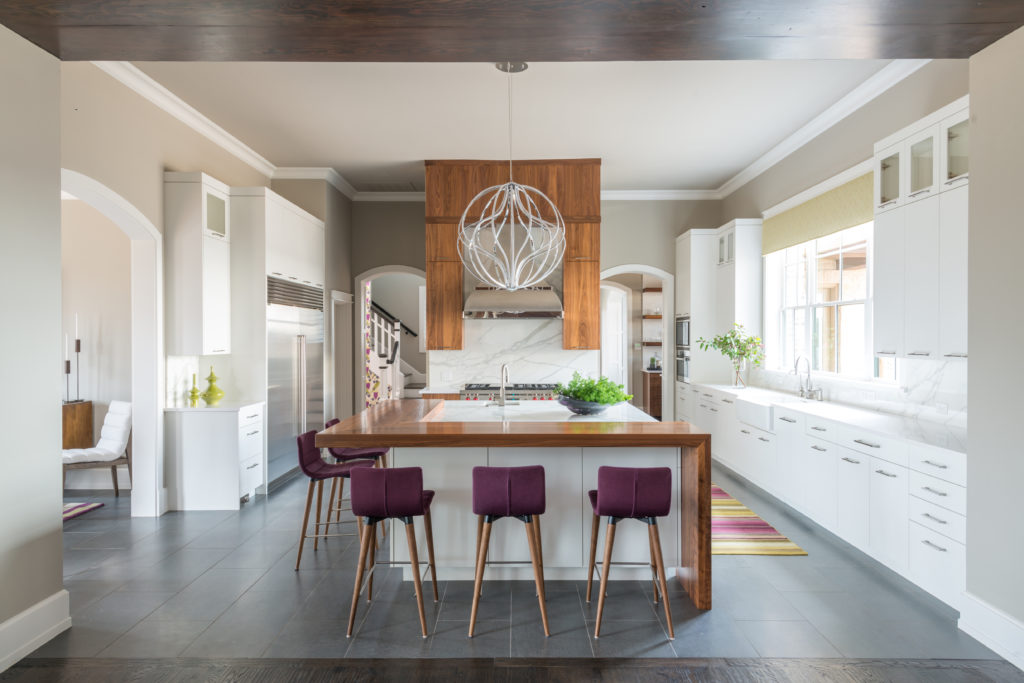 Luxury Wood elements add warmth to the kitchen and offer visual impact. Here a custom kitchen island is enhanced with natural walnut material and the waterfall edge detail showcases just how dynamic the use of wood can be.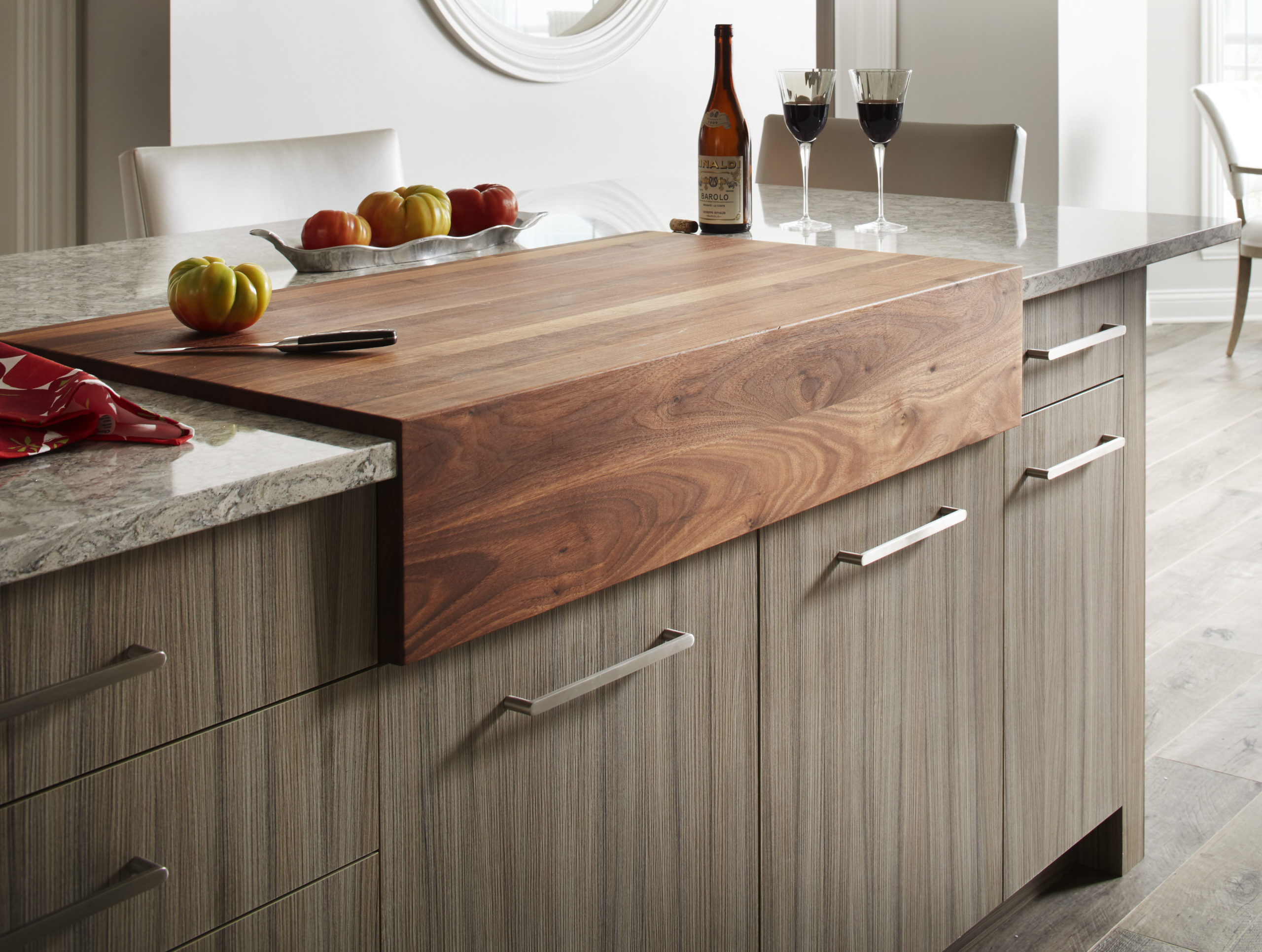 A built–in walnut cutting board is convenient but also adds that warm detail as shown in this Contemporary Island design.   
This beautiful custom walnut end grain countertop/integrated cutting board was designed for a home chef and includes built-in knife storage, trivets, and green waste capture. This element provides a visually striking contrast to the painted cabinetry.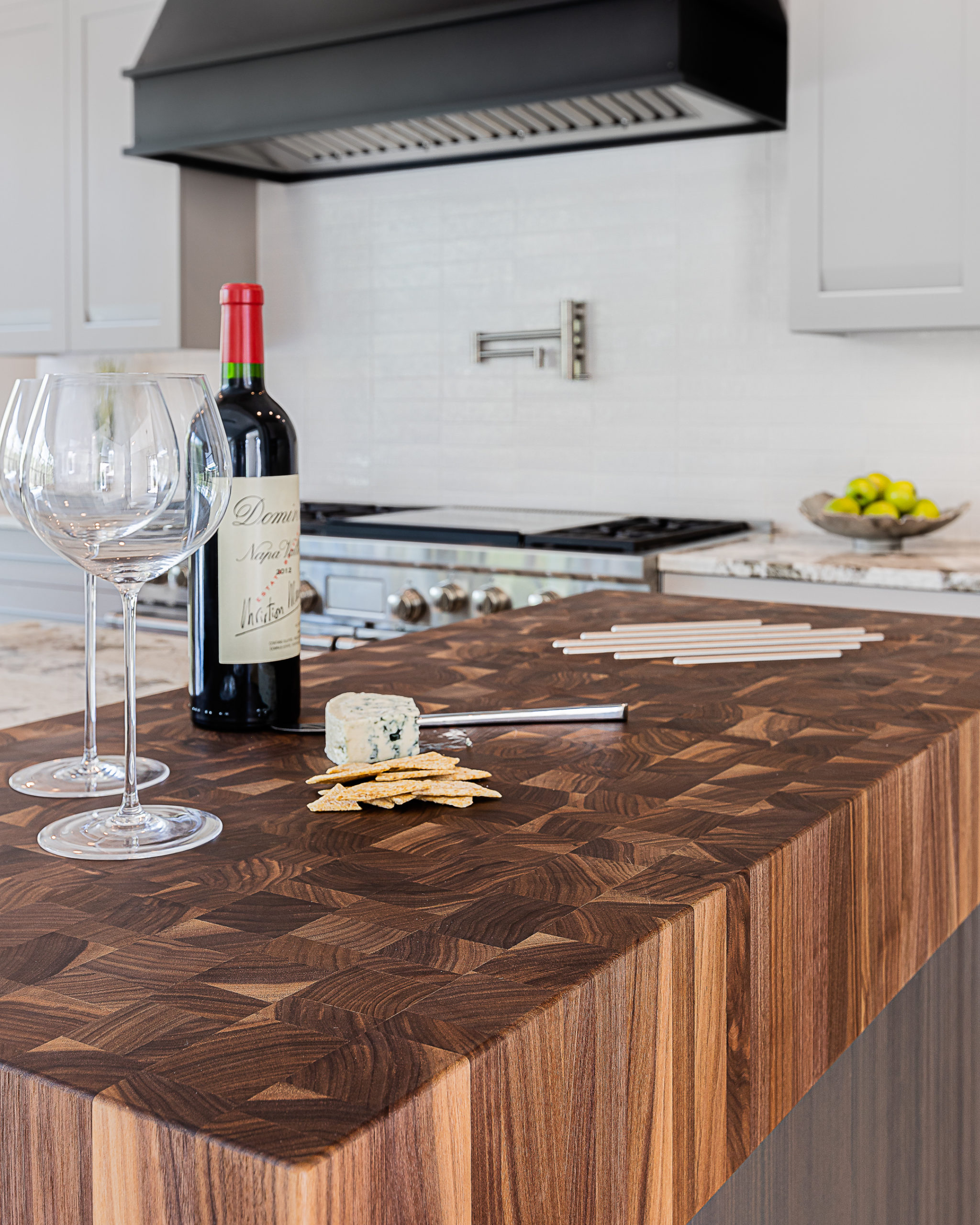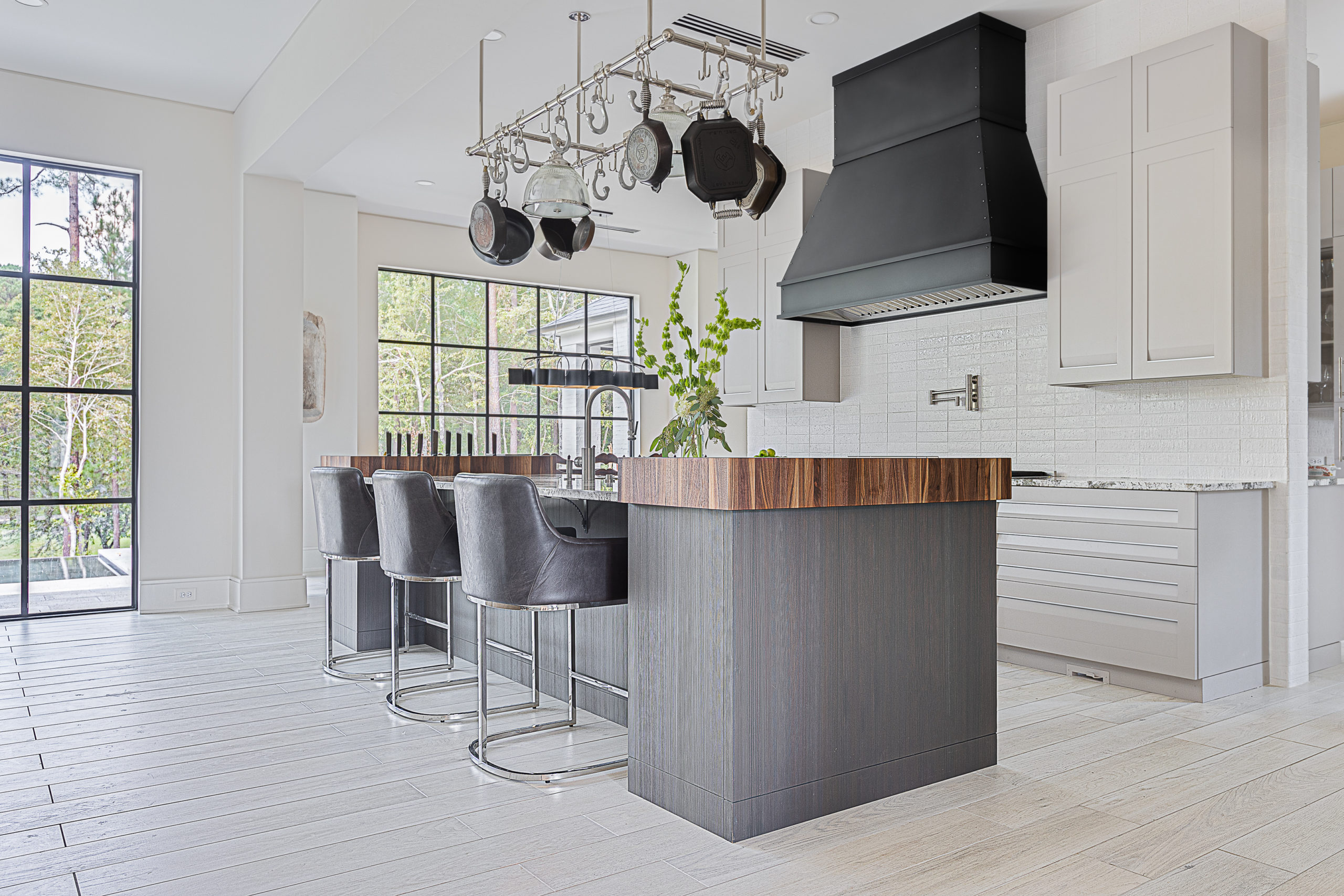 As you can see, there is no shortage of beautiful designs for kitchen islands from these luxury residences across the country.  No need to use the same cabinetry material and finish as perimeter cabinetry.  The same goes for countertops, as a contrasting countertop makes for a lovely composition.  Add some decorative lighting and stylish counter stools and Wow!  We see the kitchen island continuing to be relevant in kitchen design well into the future.   
Planning Your
Kitchen
Project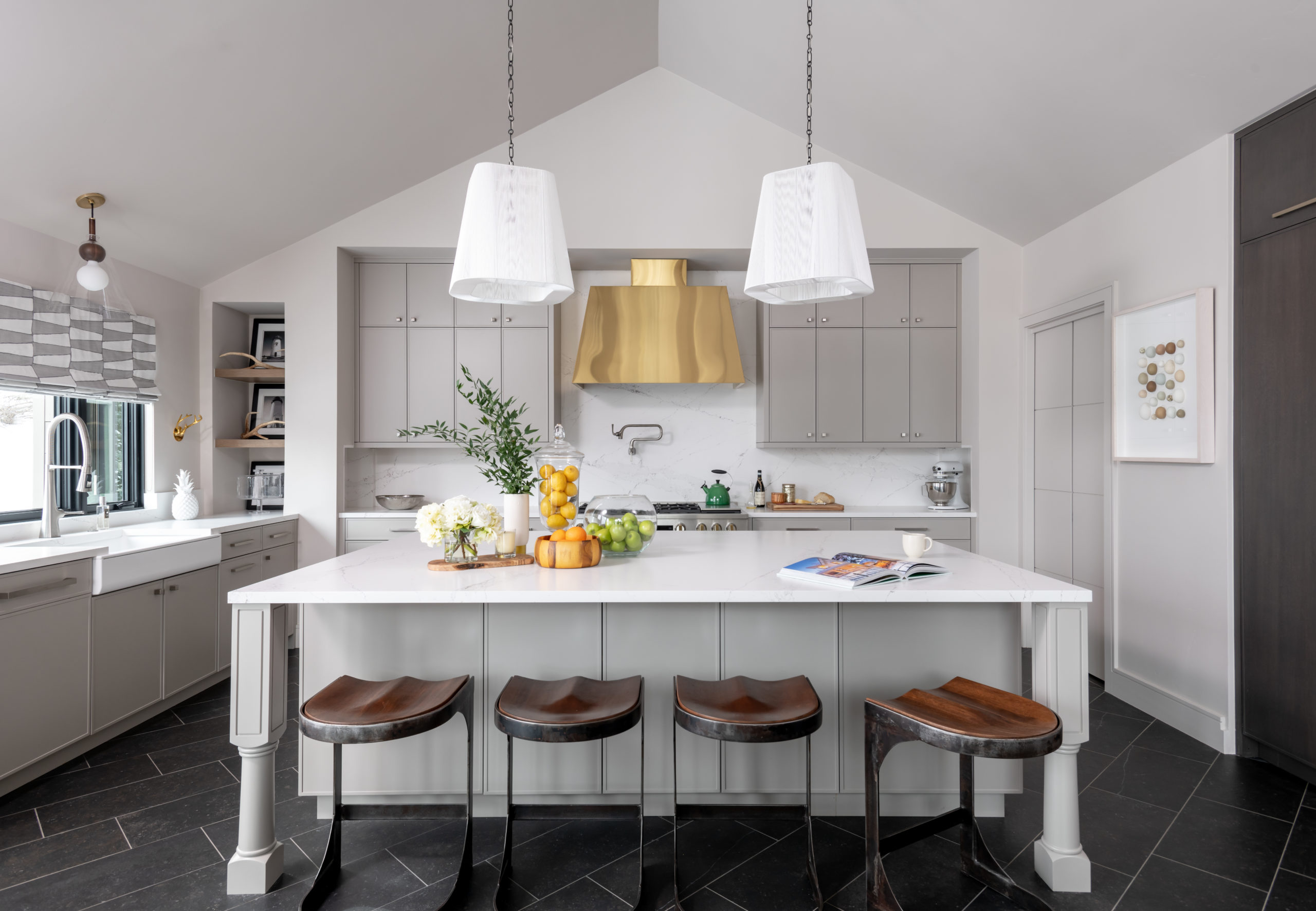 When it comes to your kitchen project, either new construction or a remodel, there are many considerations that consistently produce the best designs and outcomes. 
Here is useful checklist for kitchens that include a kitchen island 
 

Work with a professional who can offer the best design for your space including proper clearances and circulation for your kitchen island.

 

Place order for appliances once your kitchen design is finalized as there are still some supply chain delays with fulfillment.

 

Locate all power outlets, especially on the kitchen island. At Bentwood, we finish our outlet covers to match custom cabinetry to avoid unsightly visual occurrences.

 

Confirm decorative lighting in your kitchen plan.  Verify proper sizing and placement of pendants that will hang over the island as a key focal element. Additional fixture lengths may also be needed depending on your lighting selections.  

 

Consider

Bentwood Luxury Kitchens

as your cabinetry provider. You, your family, and friends will be spending a lot of time around that kitchen island so buying quality custom cabinetry designed for your space will set you up for a fantastic future. 

 
Find Inspiration Near You
Summary
Article Name
Kitchen Island Design 101
Description
The kitchen island is a desirable element in today's kitchen designs and takes its rightful place at center stage in the room.
Author