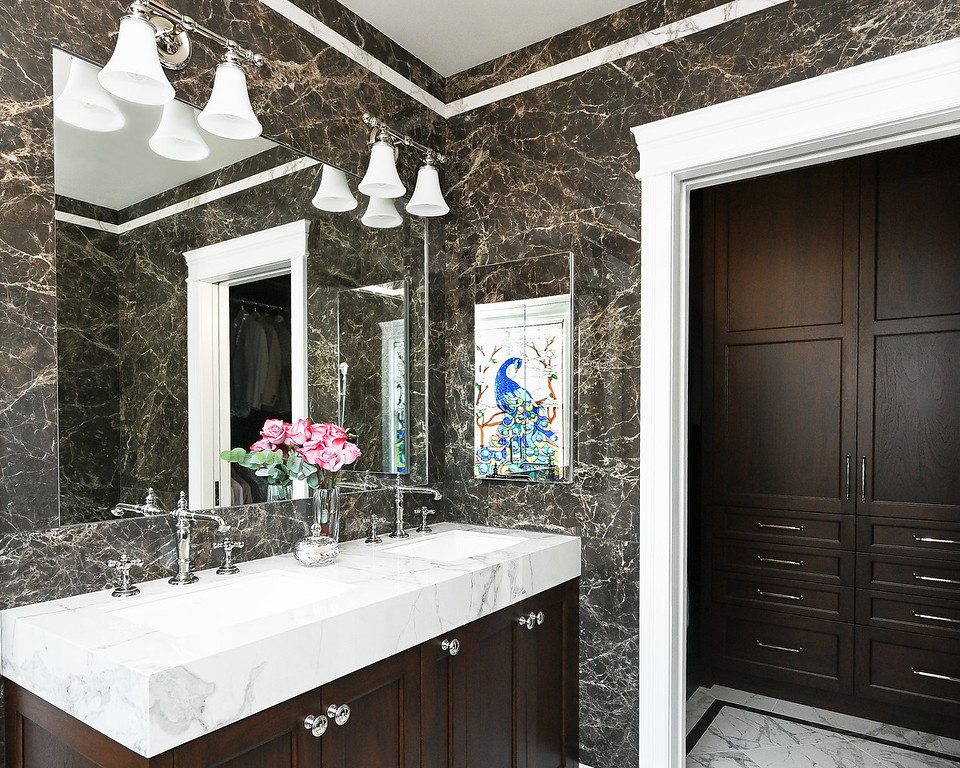 French Blue Photography
When designing personal spaces like the primary en suite, custom cabinetry has become an essential component in today's luxury homes. Just like the kitchen, these are complicated rooms with high function and require thoughtful layout and detailing. Homeowners are requesting amenity-filled spaces that support body and soul with a personal point of view. At Bentwood Luxury Kitchens we explore the best cabinetry options for your project making sure both function and aesthetics work together beautifully. Below we share some of our current primary en suite projects that may lend some inspiration to your own project.    
The Large Double Sink Vanity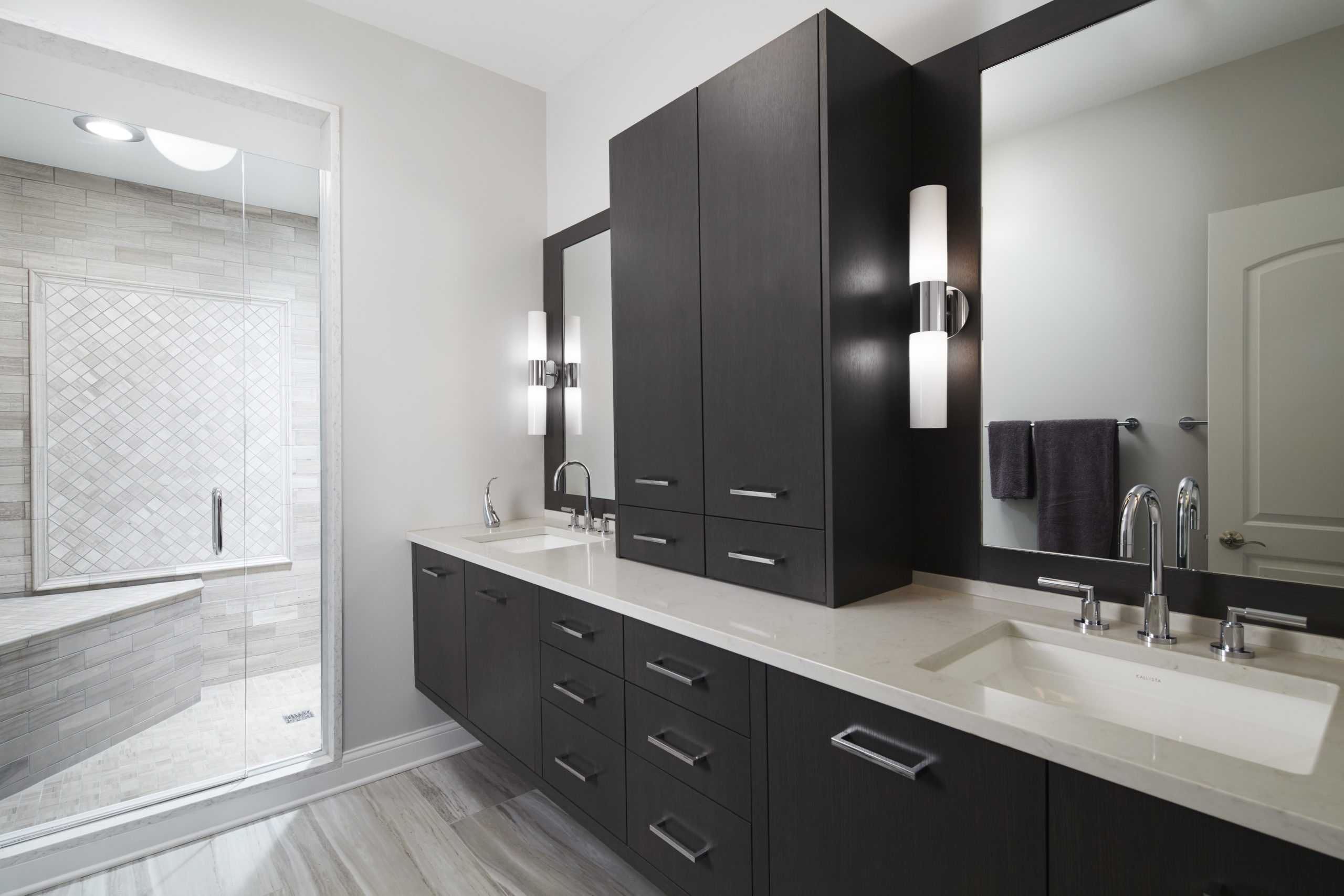 Just like the large kitchen island, the double sink vanity continues to stand out in primary bath design.  It all depends on your space and whether you are completing a remodel or new construction project as to your best design options. A large vanity is efficient with a spatial layout and offers valuable storage in base cabinetry. It also offers that inviting point of view with the warmth of wood playing off the many hard bathroom surfaces.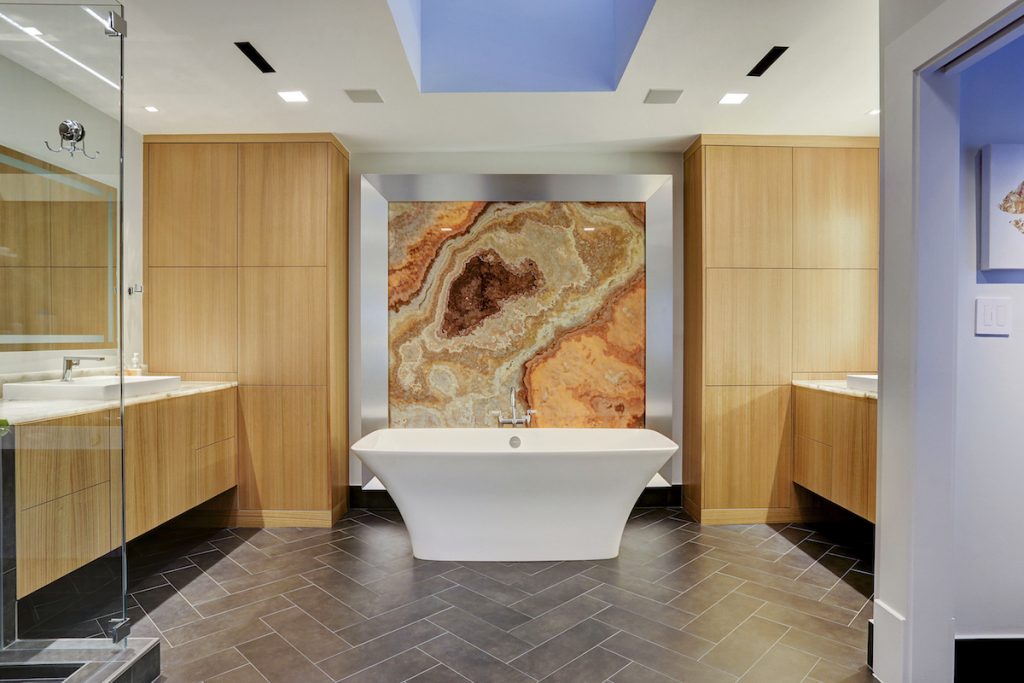 Utilizing separate vanities not only provides a divided space for individuals but makes room for design focal opportunities, just like above with a central spa tub. Additional custom cabinetry ensures proper storage that integrates beautifully into a Modern composition.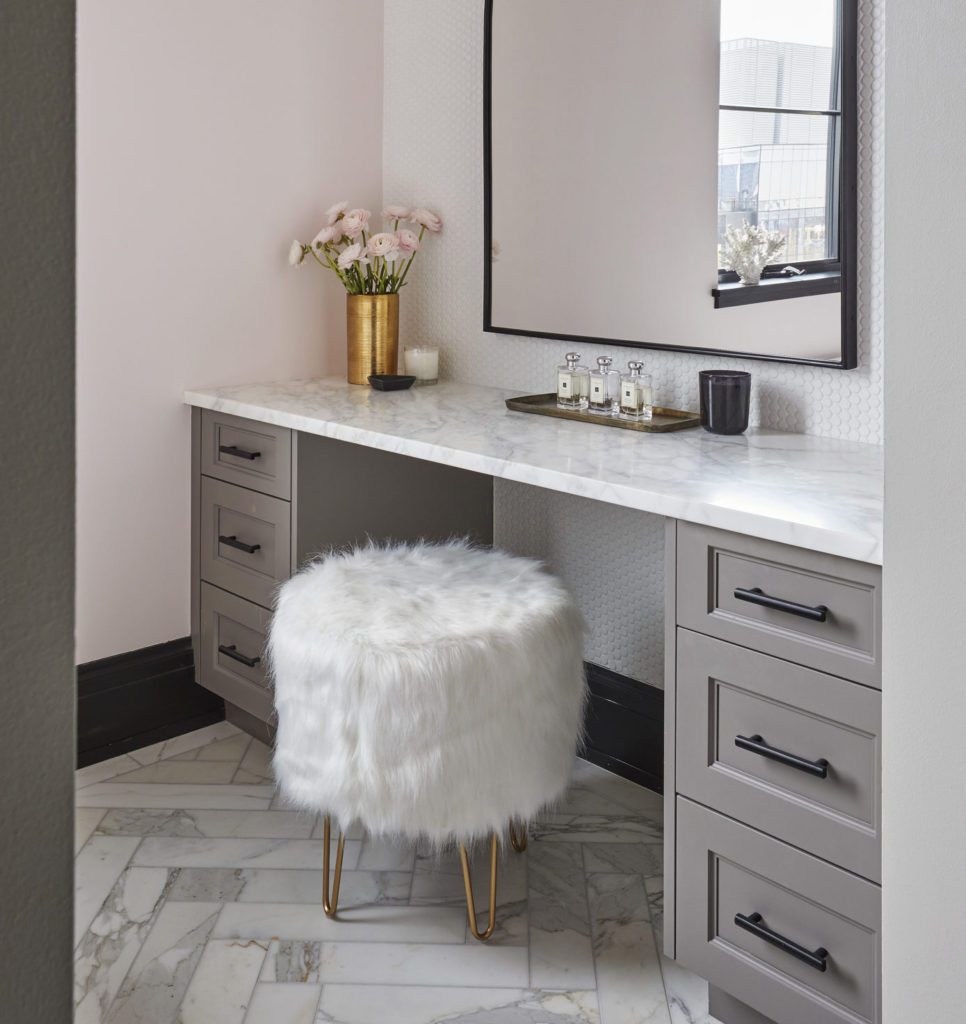 Another popular request is the makeup vanity. A place to sit and relax morning and night that is a little luxury rolled up with a lot of function. Integrated electric outlets in cabinetry drawers provide power and handy storage for hair dryers and curling irons.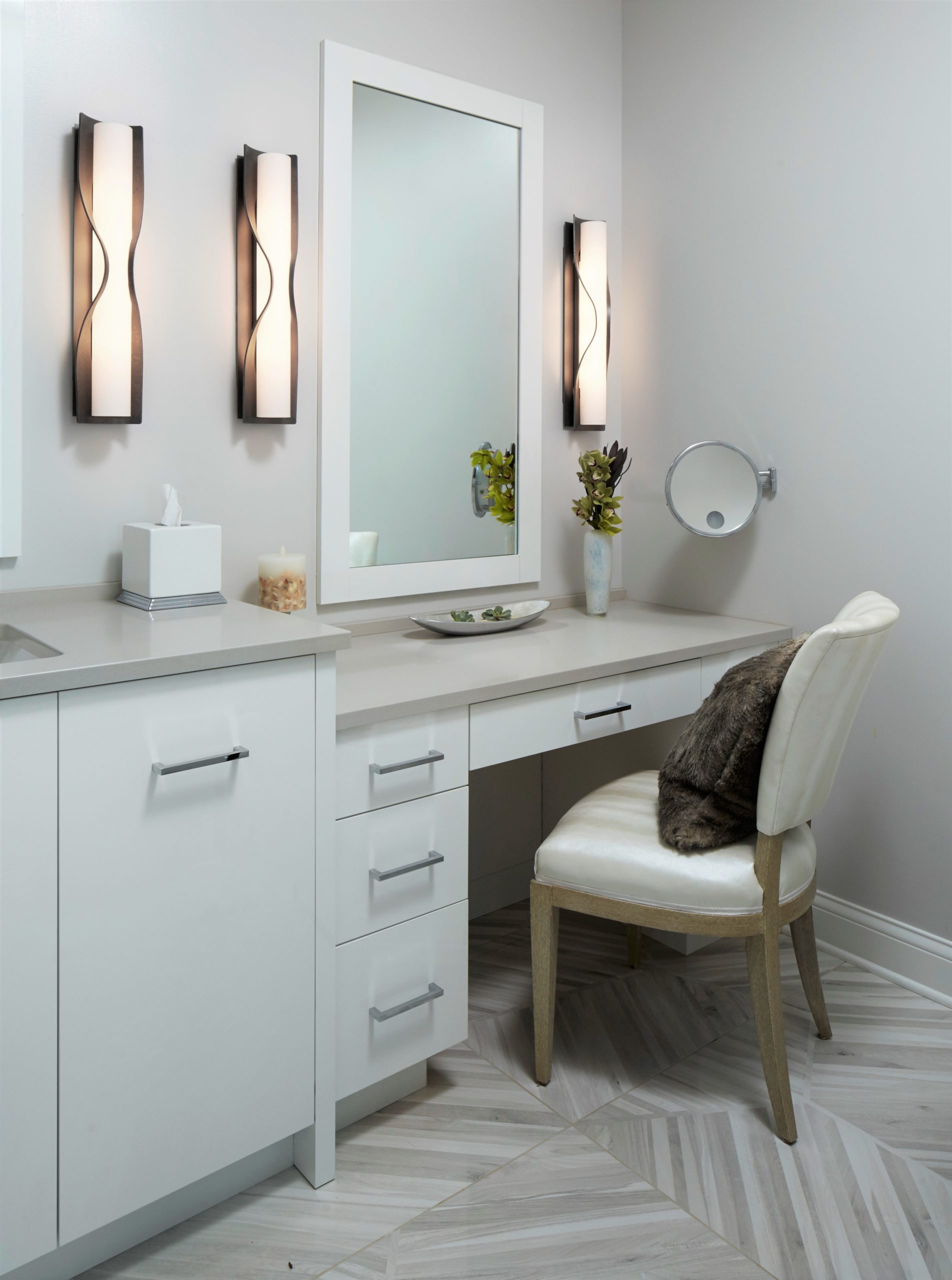 Having a makeup mirror in this space provides proper lighting and magnification plus it makes it much easier on the back rather than standing. There are many drawer accessories for makeup and skincare supplies, or personalized storage options can be designed. Just imagine a dedicated place for all your products!   
Let's Talk Function

& Storage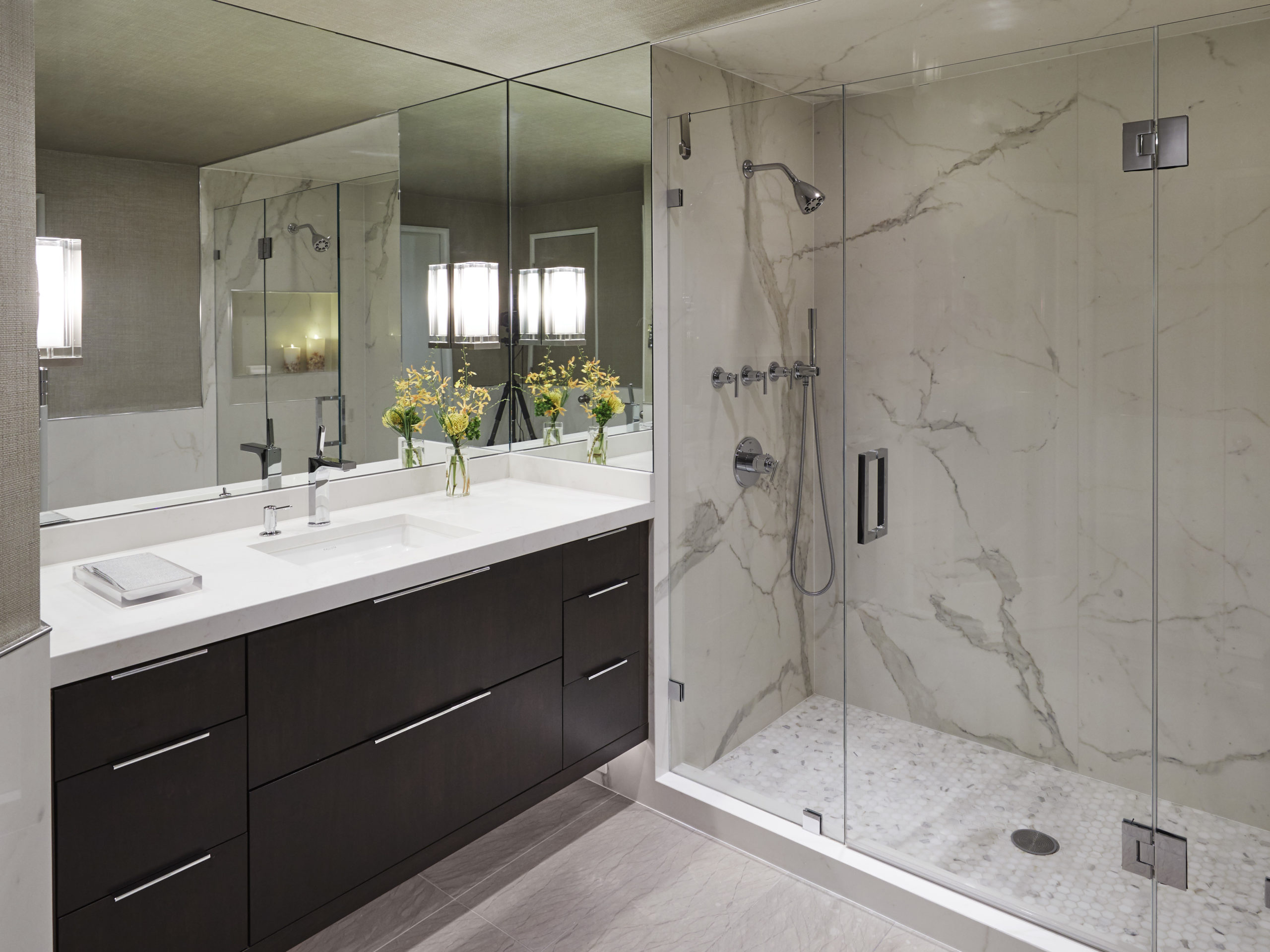 Other than creating an overall beautiful space, the number one reason clients purchase luxury cabinetry for their primary en suite is customized storage. The desire to personalize their private space based on lifestyle is key, so having custom options in your design bag is essential.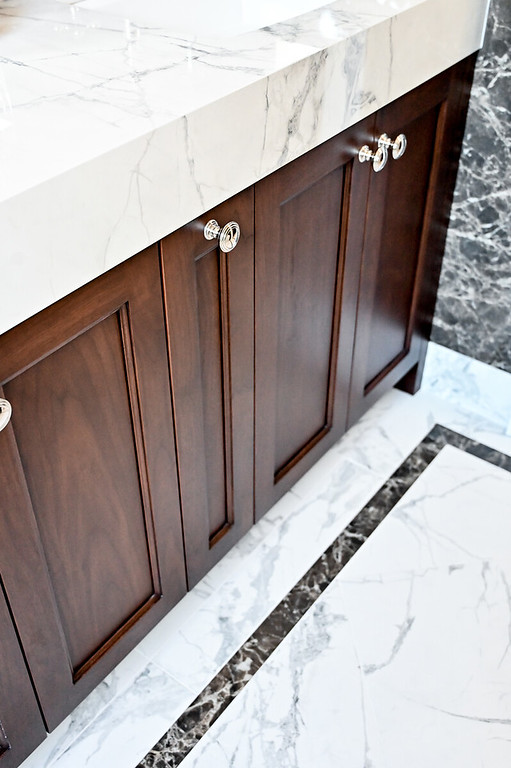 Base cabinetry storage for towels and essential supplies at your fingertips.   
Internal accessories for all those products so you can look and feel your personal best.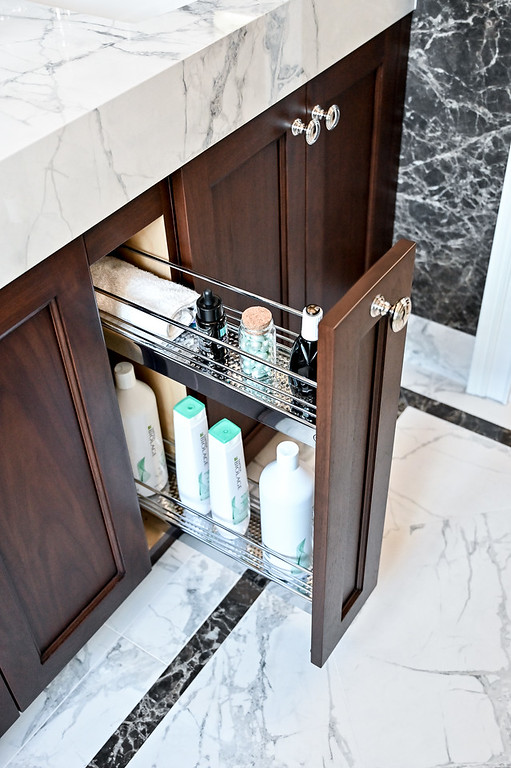 Custom Wardrobe Storage & Closets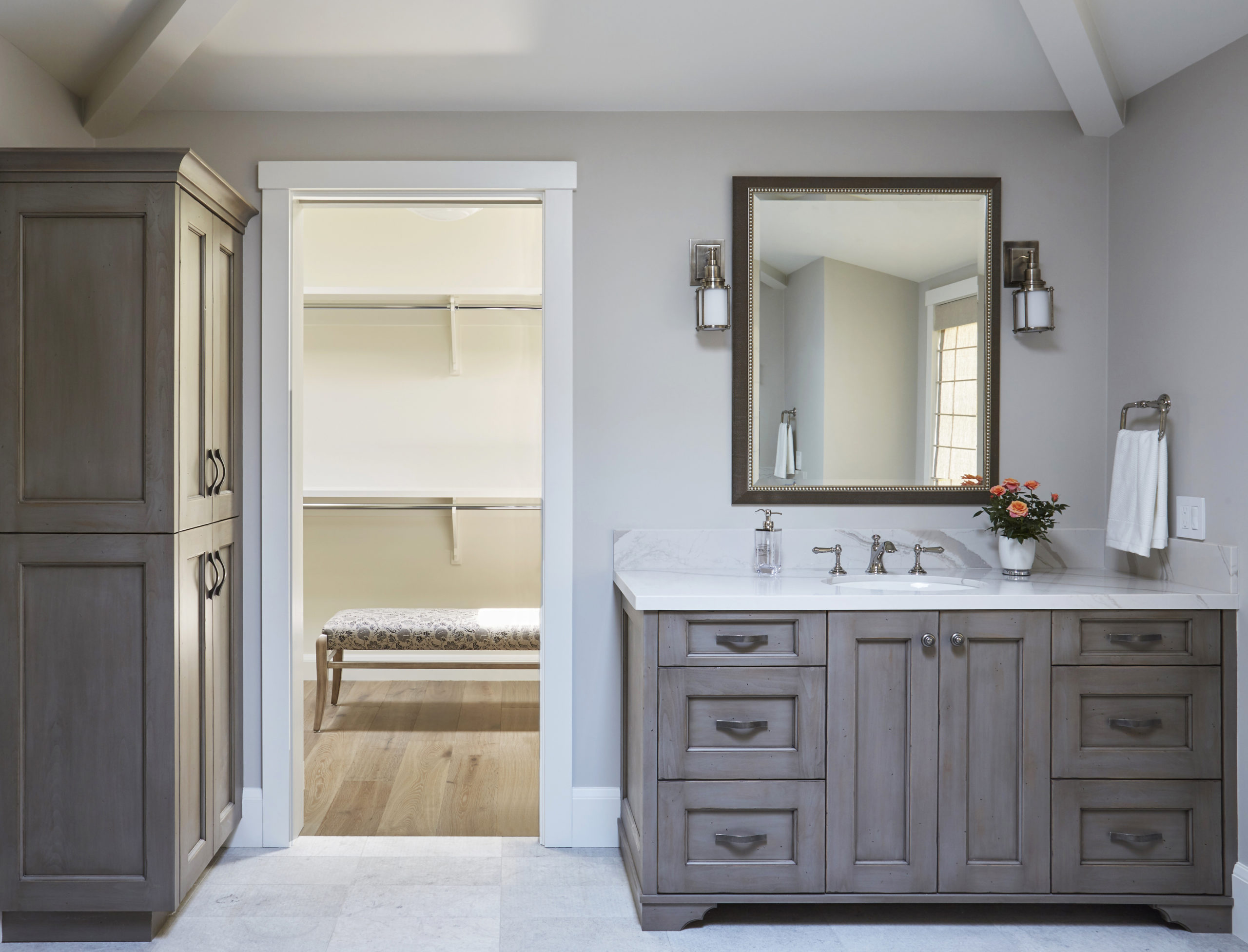 When it comes to clothing, shoes, and handbags, clients get very particular. Bentwood has a full range of offerings to keep your wardrobe and accessories in prime condition and organized for easy access. We can design custom wardrobe storage as a free-standing furniture piece.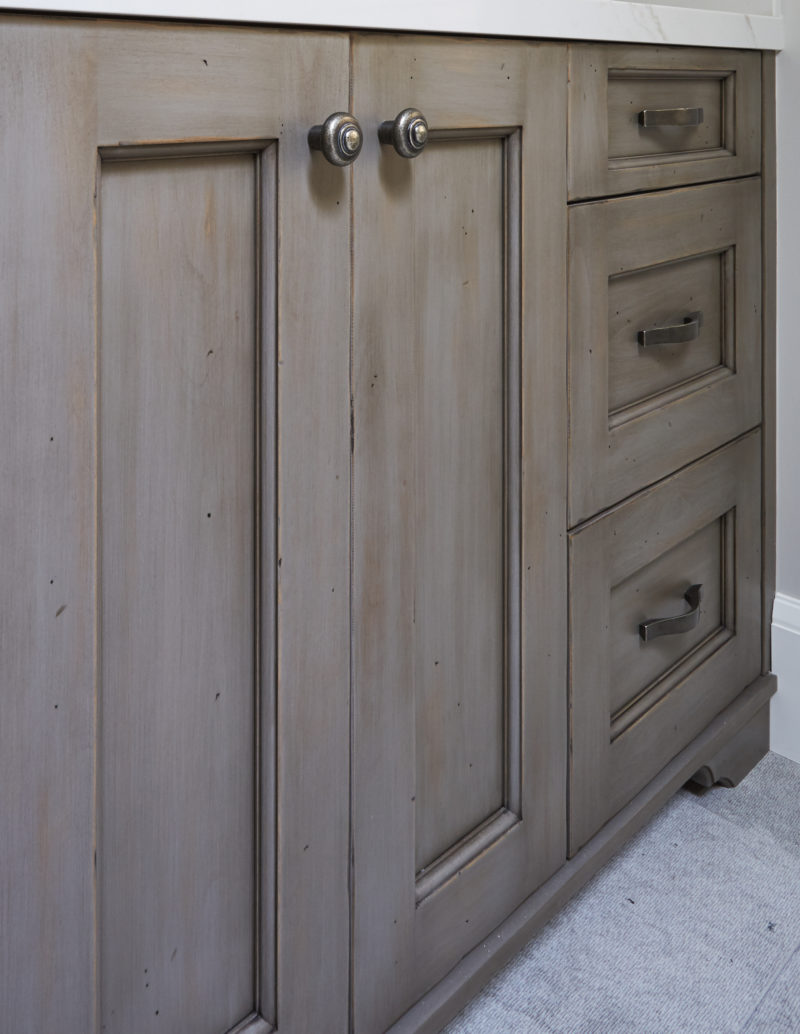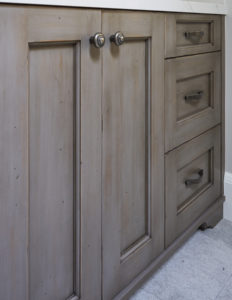 And offer crafted finishes and decorative details that complement your primary en suite.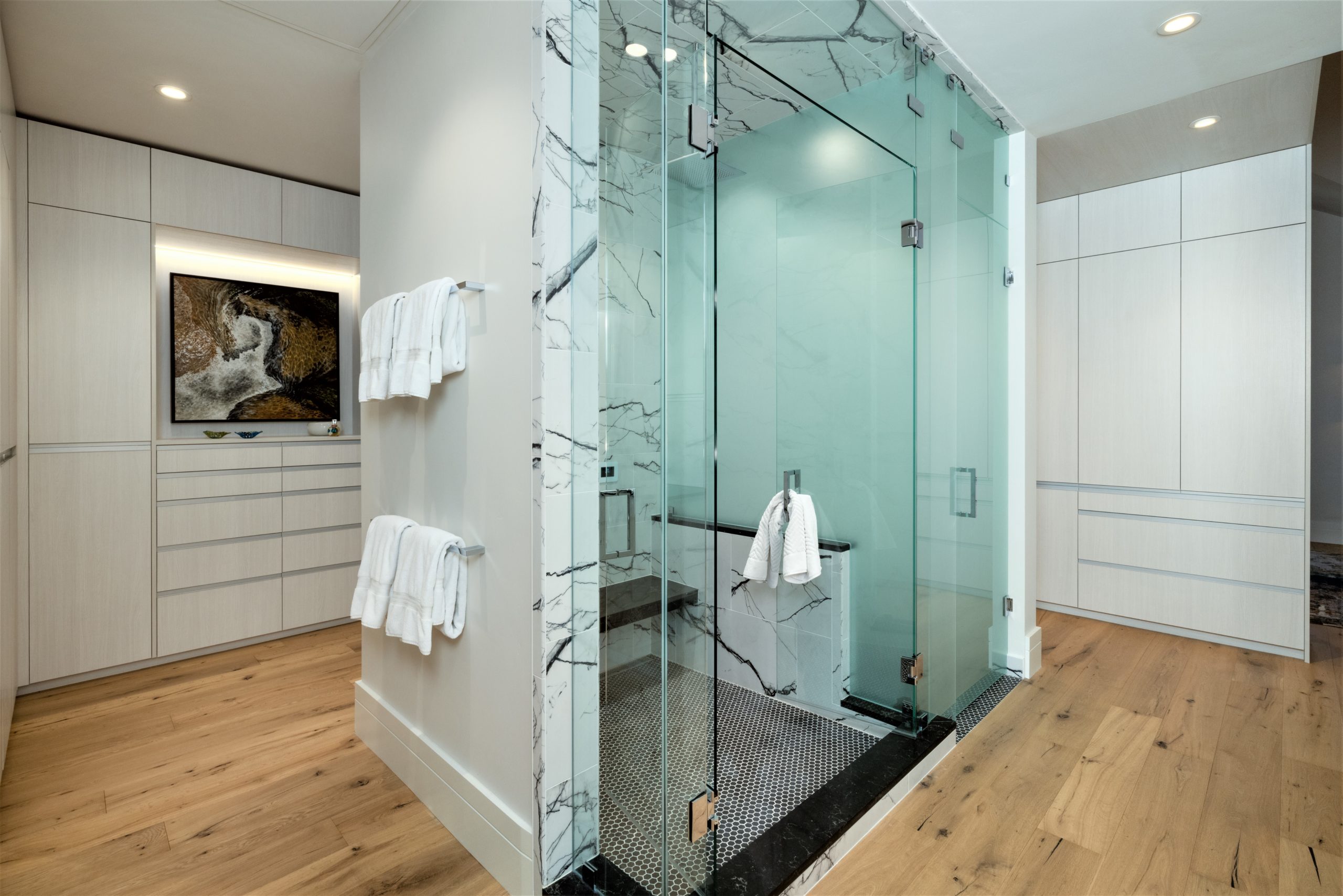 For a Contemporary design, integrated wardrobe storage offers that minimal clean look with convenient access.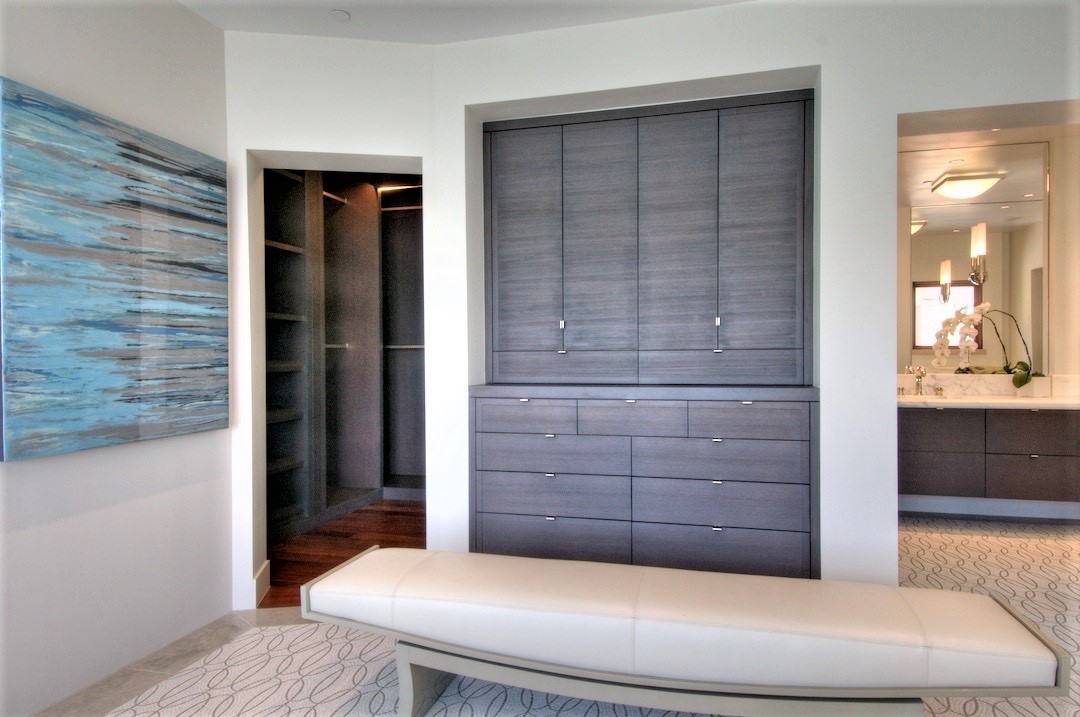 We suggest you talk to your local Bentwood team so they can assist with a personalized environment that is perfect for you. 
Design

Elements

that Make Your Space Personal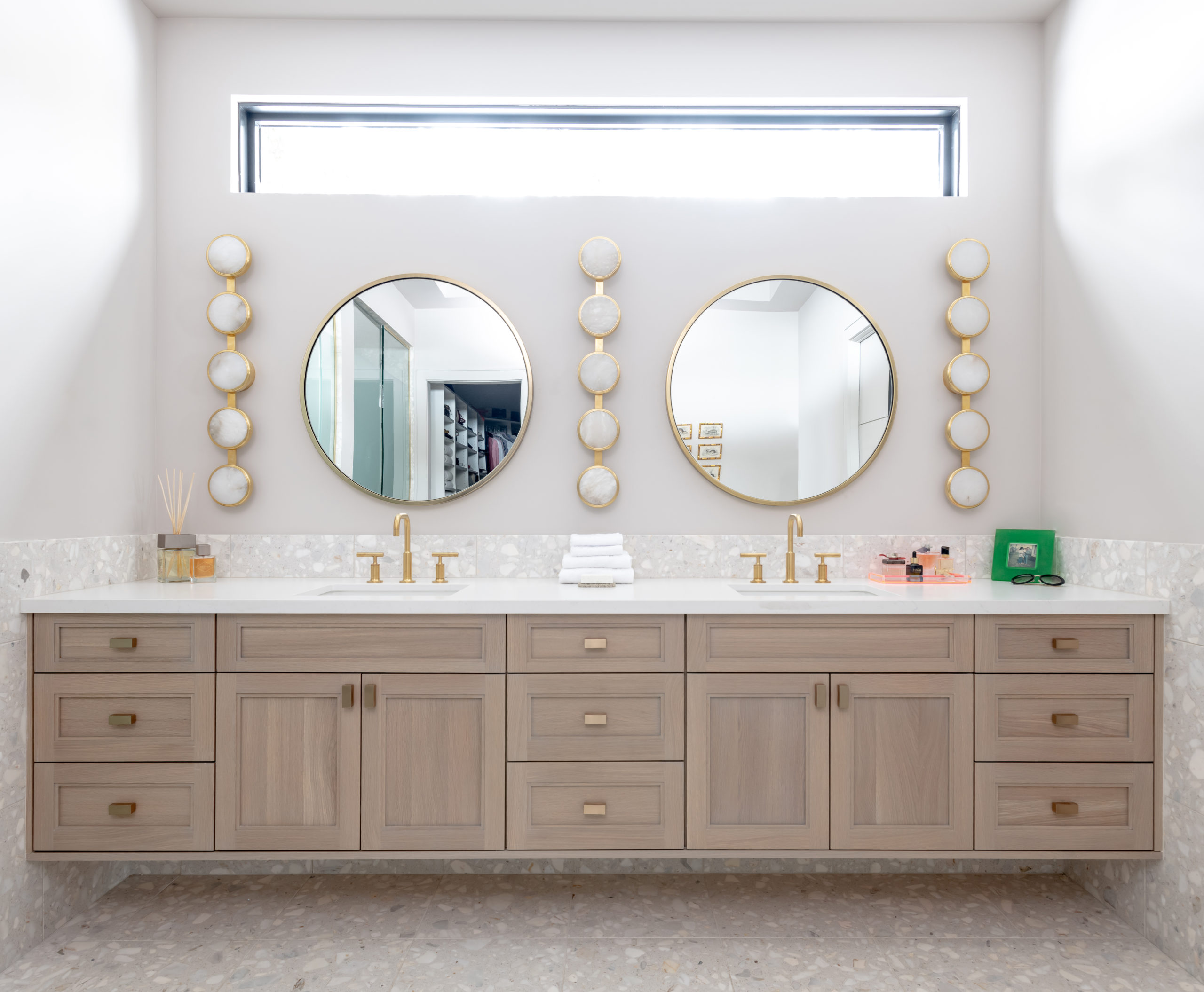 There are many design elements that come together besides cabinetry to create a successful environment like the primary en suite.  Here is our list to review with your design team that has a large impact on the overall design.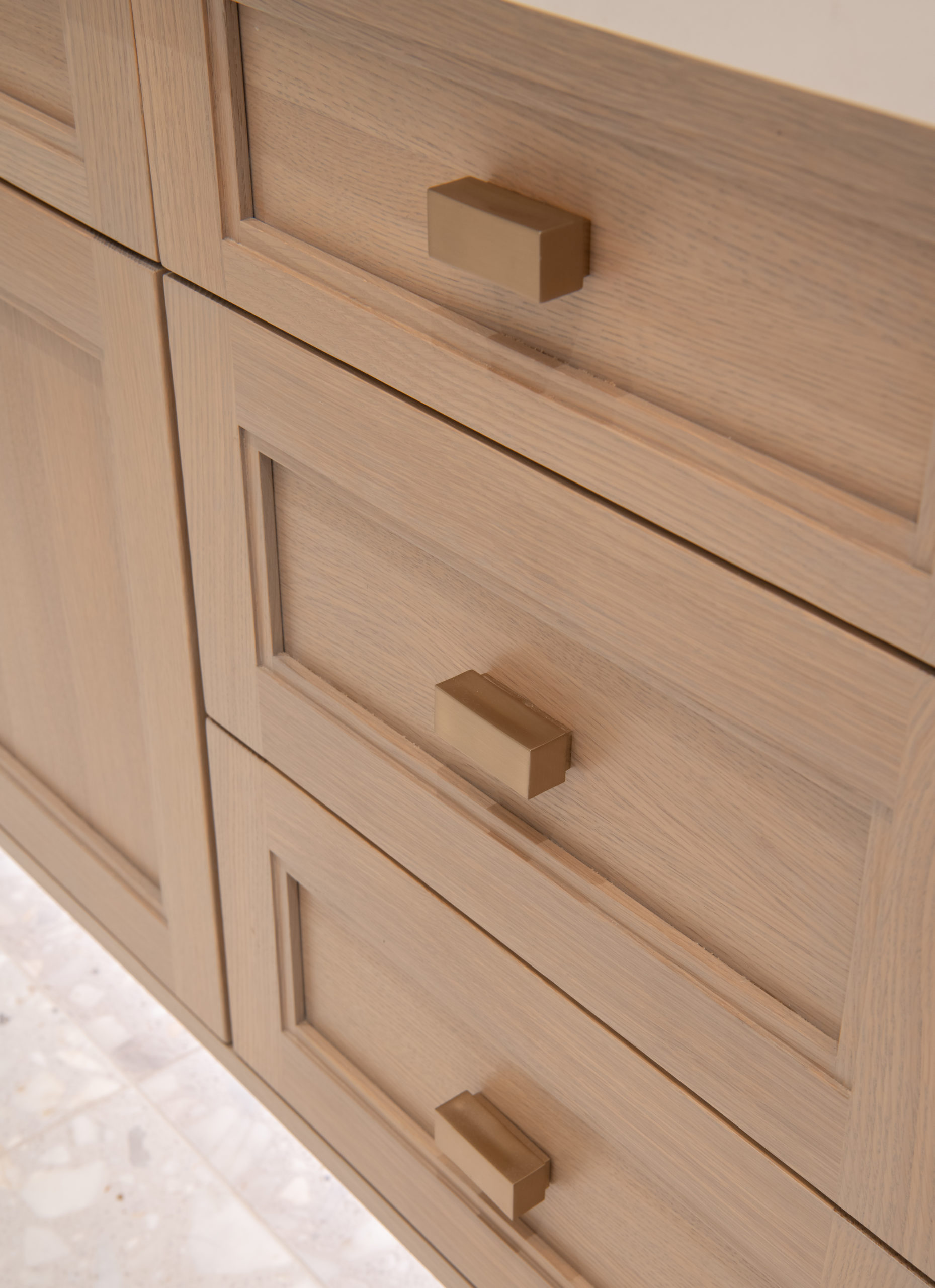 Hardware can add that jewelry effect to your custom cabinetry or blend in for an integrated modern design.  Both are beautiful, and strictly a personal preference.   
Luxury Plumbing is a huge category that includes both function and decorative opportunities, so work with your team carefully on your selections and specifications.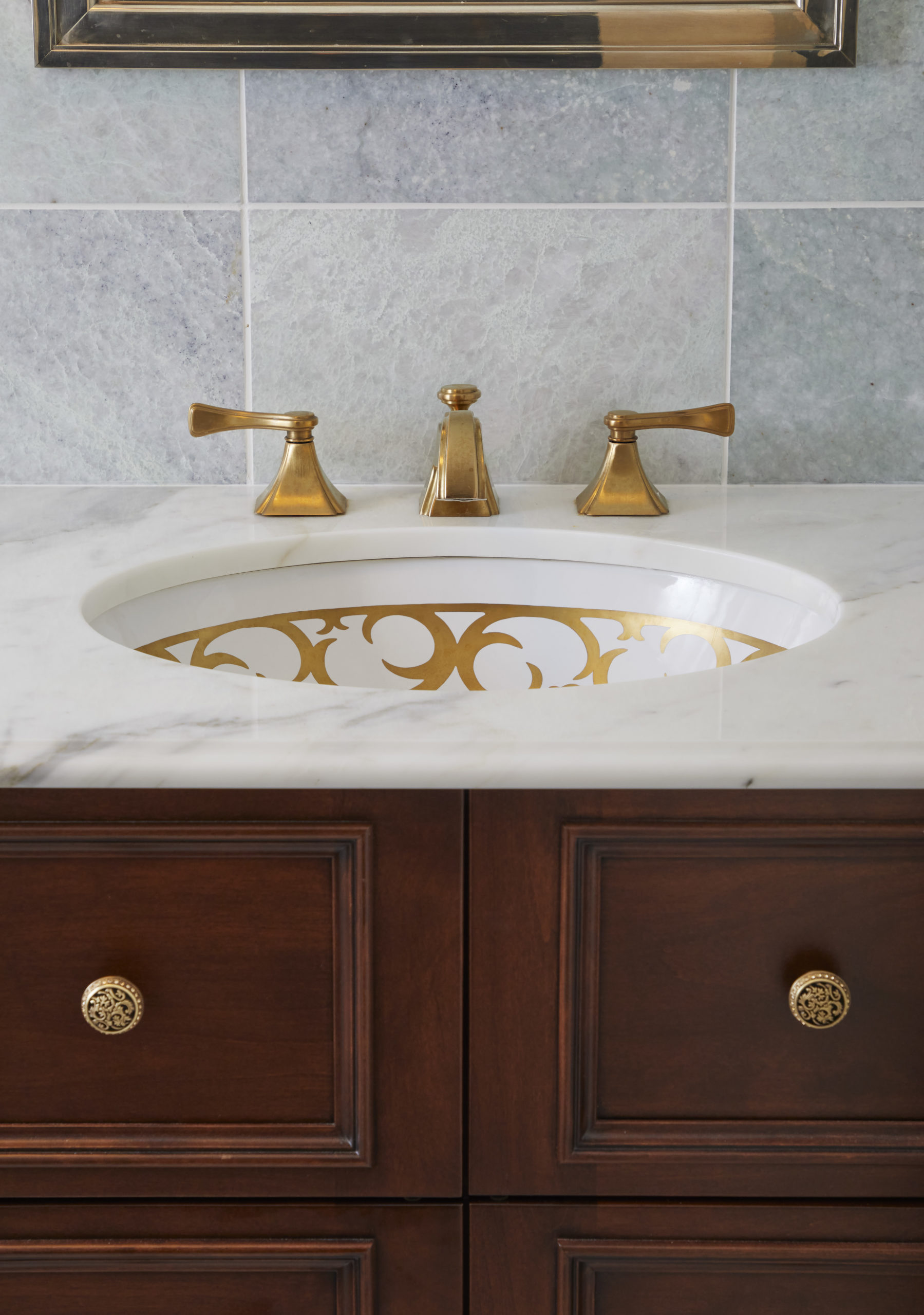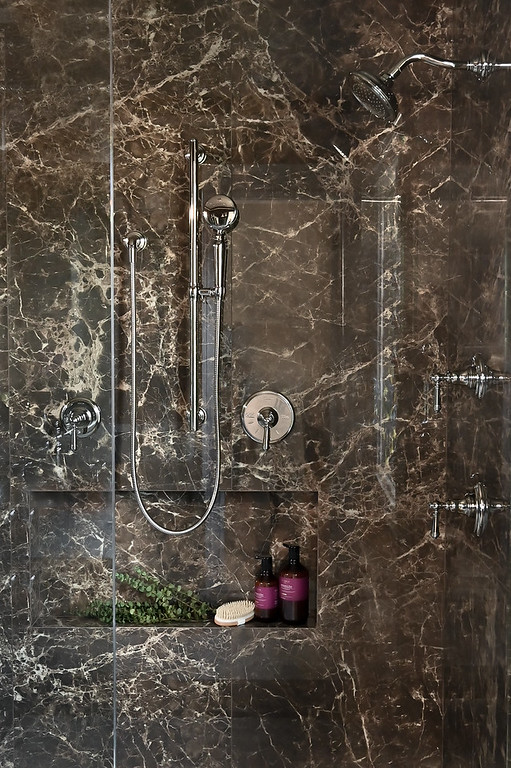 Stone – Marble or porcelain are still the most popular materials for updated bath design. Of course, there is no shortage of beautiful materials including decorative tile. Have Fun!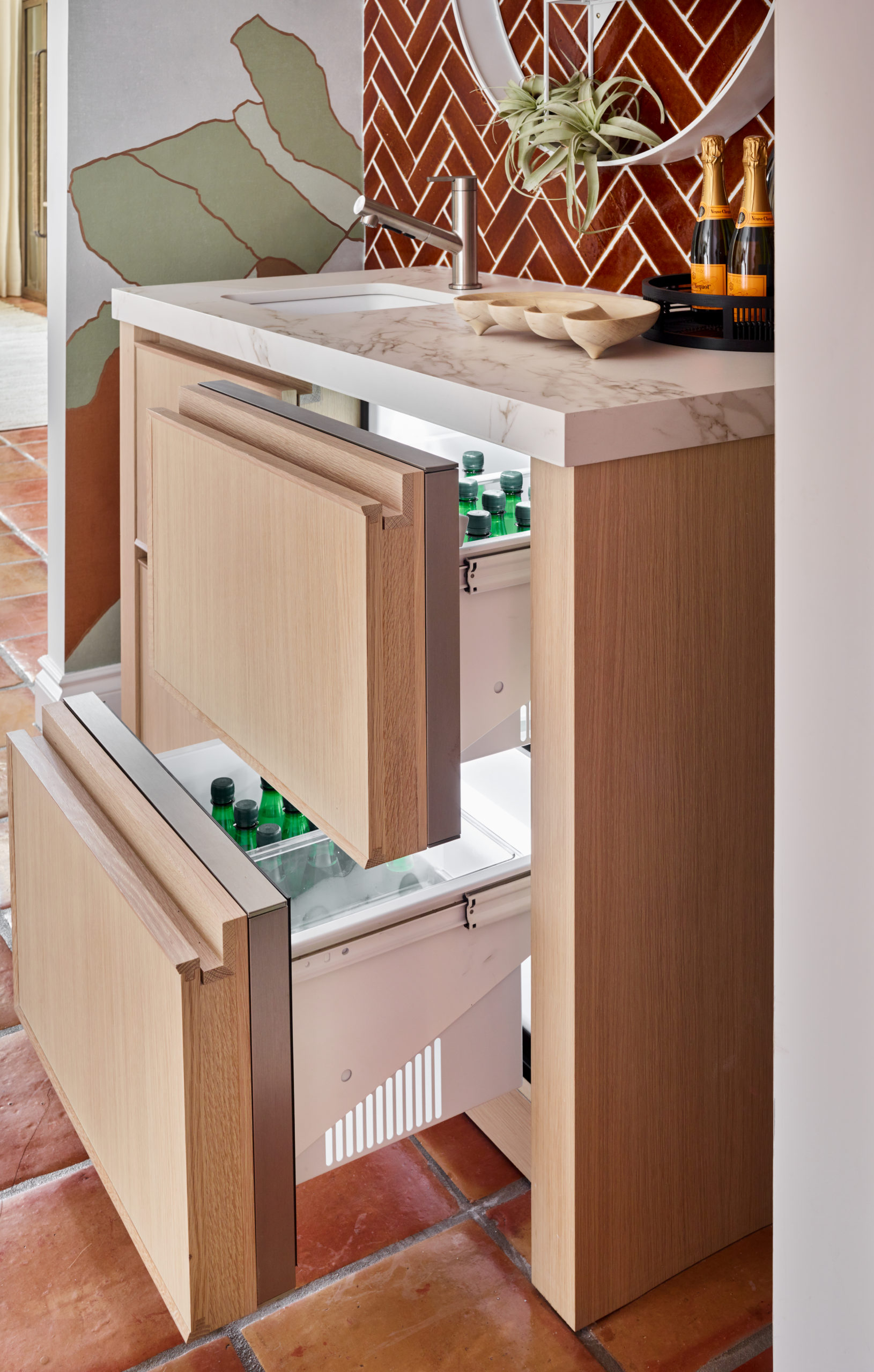 Under Counter Refrigeration units are frequently included in today's primary en suite designs. Having beverages on hand is just part of our DNA now. 
Coffee Makers are another little luxury to include but many see it as a necessity, especially if the kitchen is downstairs.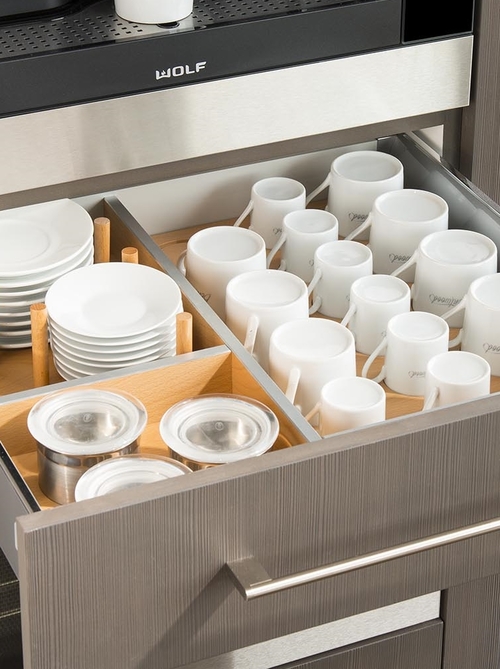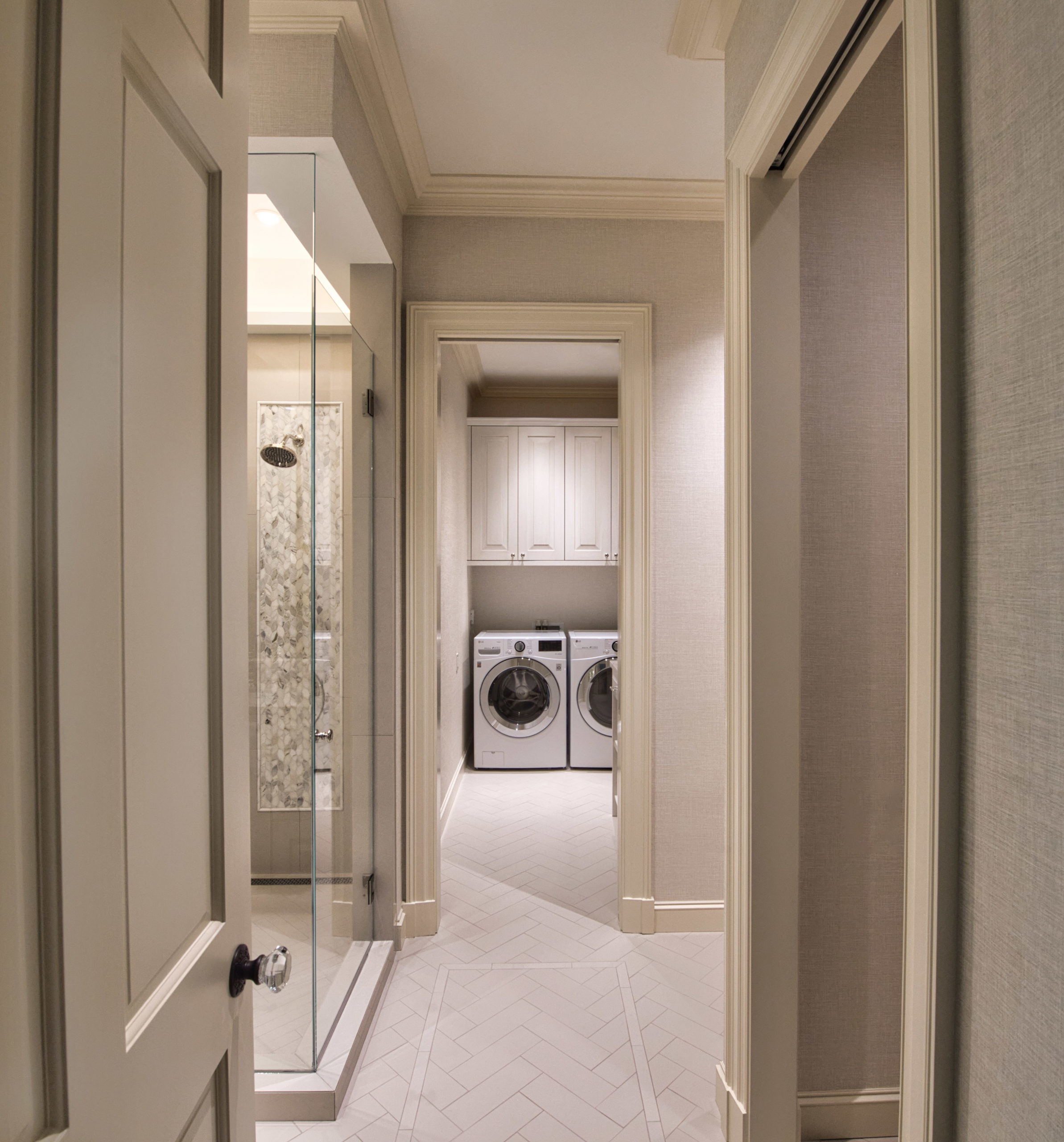 Our clients often share how wonderful it is to have laundry in the primary en suite.  All we can say is yes, we agree. Professional grade washer and dryer units get the job done efficiently in minimal space with optimal function.  
Consult Your Professional Team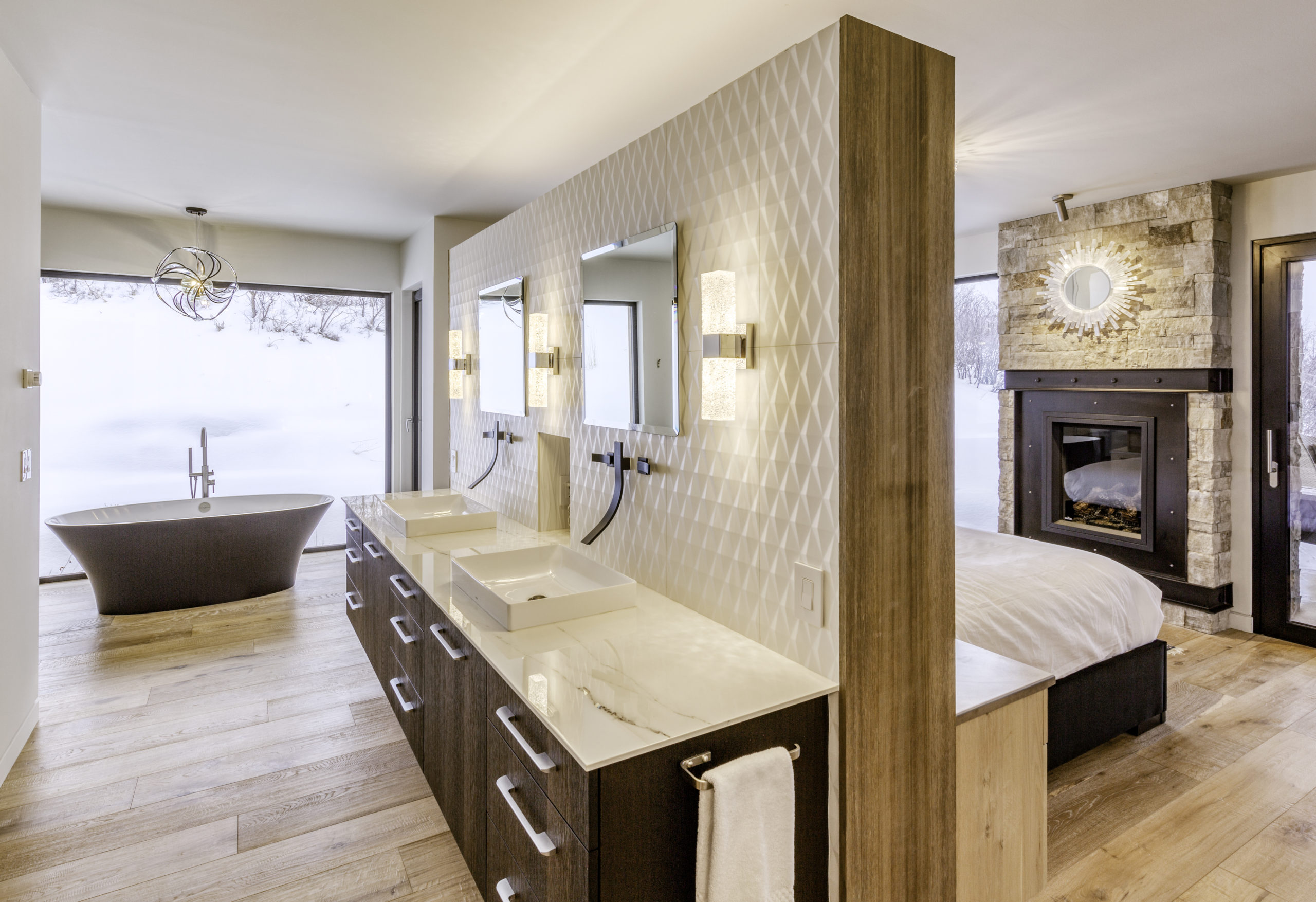 Like designing a kitchen, a primary en suite is a complex area of the home that requires careful planning and execution. It is well worth the effort resulting in large rewards realized in home value, and most important, in personal happiness.  
Read more if you are planning a home project. 
For luxury home projects, we suggest consulting with industry professionals who will make sure your project is properly designed, and executed, and will last well into the future.  
Find Inspiration Near You
Summary
Article Name
Luxury Cabinetry for your Primary En suite
Description
When designing personal spaces like the Primary En suite, custom cabinetry has become an essential component in today's luxury homes.
Author